The way we use money is changing and technology is leading the way to make things easier, quicker and safer for us to pay for goods and services.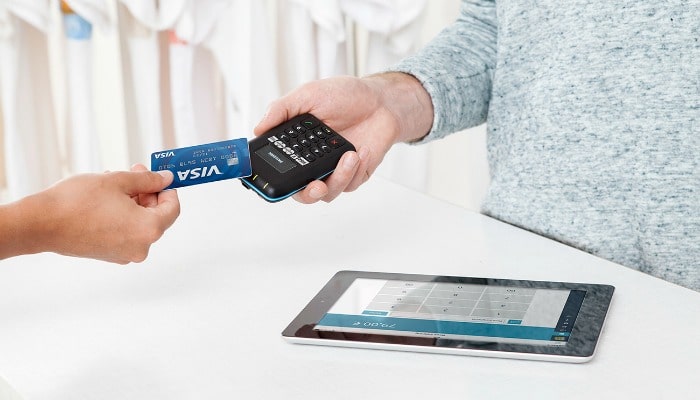 £10 BONUS OFFER: Earn easy cash by watching videos, playing games, and entering surveys.

Get a £10 sign up bonus when you join today.

Join Swagbucks here >>
The idea behind money is certainly not a new thing. People have been trading something of value to buy things they want for hundreds of year. This could have been spices, cloth or animals. As time moved on, people started to trade coins for goods and paper notes were introduced.
As technology has grown rapidly, we've got very used to using cash less and less and turning to cards and online banking to manage our finances for us.
A small bit of plastic that at one point got slid through a clackity-clack carbon copy card machine!
Does anyone remember that?
We are getting very used to the new financial technology that surrounds money and the idea of having to write our names to pay for something seems very "last year" as retailers ask us to chip and pin, and even asking for a pin can seem a bore when it's even easier to use contactless!
So how can we actually pay for stuff nowadays?
Chip and pin
Most debit cards, credit card and pre-paid cards now come with a small metal chip built into it that encrypts your information. This chip holds your account details and when you enter the pin to pay, information is sent to your bank to process.
It's really simple to use but you need to have a good memory to remember the pin numbers if you have multiple cards.
Even the introduction of the chip and pin felt quite advanced but is now being pushed aside by the new kid on the payment-block.
As almost something that would have appeared on the Jetstones when I was a kid, contactless payments are getting pretty much everywhere now.
Contactless debit cards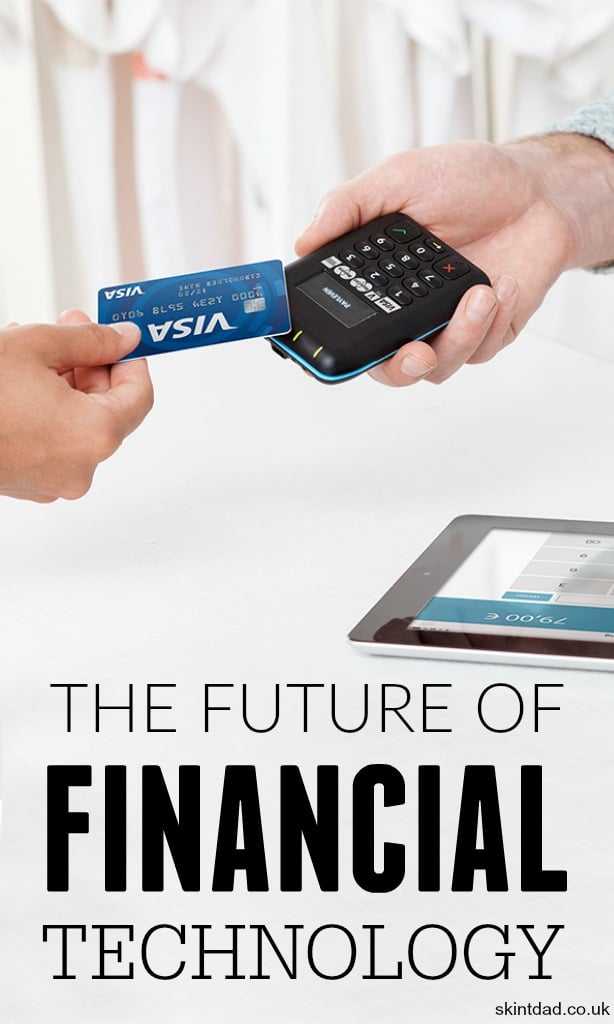 More and more cards are now being issued as contactless. This just really simply means that you don't need to swipe, sign or key in anything. Just hover your card over a payment terminal and you will make payment.
Contactless card payments are a very quick and secure way to pay for goods and you can use it to pay for items up to the value of £30. On average each contactless transaction is for £8.15. IF you want to spend any more than that and you will need to revert to tapping in your pin.
They are not a payment method that is likely to disappear anytime soon. In January 2016, there were a massive 81.5 million contactless cards in use in the UK, which is an increase of 36.4% versus the same time last year and £1,107.3 million was spent in the UK in the month using a contactless card.
So why were there so many transactions using contactless?
It's fast
So if you've popped out to do a top up shop for milk and bread or you've met up with a friend for a coffee at the weekend you can pay a payment in a matter of seconds.
I love that you don't need to even take the card out of your wallet or purse for it to work – simple!
It's easy
It's far easier than using chip and pin as well, as there are no pins numbers to remember and it's certainly easier than signing used to be as you don't need to find a spare hand to hold the pen, while putting down anything else you've been holding.
For me, I rarely carry cash and it works out so much easier to pay for a few quid using contactless than having to get cash out from a hole in the wall.
It's secure
Making payments using contactless is really secure as well. They have exactly the same protection as using a chip and pin.
Contactless cards contact a chip which needs to be tapped or waved near the card reader and when the payment is accepted it beeps to let you know. The cards multi layers of security and technology that creates unique cryptograms. This special tech tells your bank how much you're spending in the same way as chip and pin.
For added protection, you will be asked for your pin from time to time and if you're unlucky enough to lose your card or you think it's been stolen report it to the bank straight away. The bank will protect your money; you won't have to pay for any fraudulent use and you won't be left out of pocket.
Things to be aware of
There are lots of good points to using contactless but there are a few things you need to be conscious of.
Keep an eye on your budget
You need to be aware that is can take up to four days for the contactless payments to be debited from your account so you need to keep on top of your budget carefully if you are using this method of payment.
Card clash
If you have more than one contactless card and you keep them both in your wallet or purse when you go to pay the reader won't know which card you're trying to make the payment with. Neither card will have the transaction processed against it as the cards have built-in anti-collision features.
The best thing you can do is either take the card out of your purse to pay or keep the cards in separate places to avoid any clash.
Paying when abroad
You are also able to use your contactless card to pay abroad and many places across the world are now using this payment method. Just keep an eye out for the contactless symbol.
The maximum you can pay using contactless is also different in every country. While we can spend up to £30 in the UK, in France you can spend up to €25 (£18) and it's a $100 limit in Canada (£48) and Australia (£45).
Also, be aware that you may be charged for making a payment overseas with your card – which could be a big chunk of a small payment!
The future of financial technology and money
Although contactless payments are the here and now, it still feels a bit like the future to me.
Things are moving on quickly and fast and new tech is coming out all the time.
Right now, the same technology as contactless payments is being used so you can pay with your smartphone, keyfobs, wearable technology, like a watch and even stickers!
Technology is moving at such a fast rate than money as we know it could soon be a thing of the past that kids learn about in school.
No more piggy banks and saving jars, no more smelly hands after counting out pennies and no feeling super rich when your pocket is full the brim after the cashier gives you back your change all in coins!
As cash starts to become a thing of the past, it could mean the value of coins goes up. Even today, rare coins in the UK sell for loads of money and many are still in everyday circulation.
Just imagine what the future could hold instead….!!
Written in collaboration with NatWest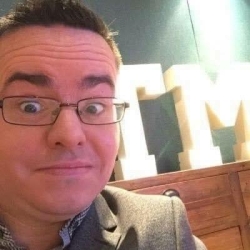 Latest posts by Ricky Willis
(see all)