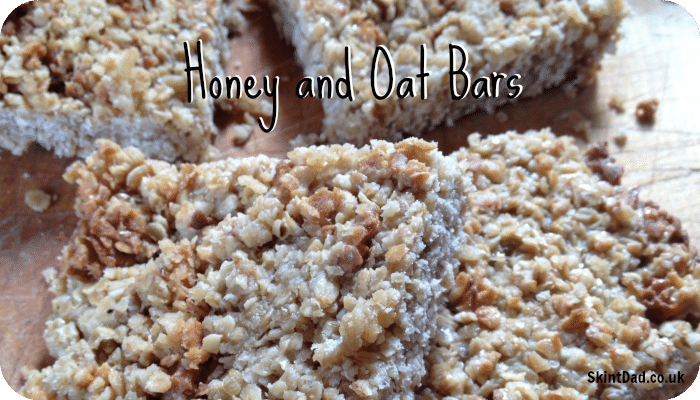 It only seems a few days ago that I was ironing creases out of new shirts, making sure the school bag was packed properly and saying goodbye to the back of summer – back to school is now well and truly past in this household.
That also means the end to unprepared lunches as rather than cooking something for lunch, we need to prepare something the night, or morning before.
Skint Mum always used to make these Honey and Oat bars and hasn't for ages. I'm not sure why but luckily, she decided to make a batch at the weekend (followed by another batch within 30 minutes as we'd eaten most of them!).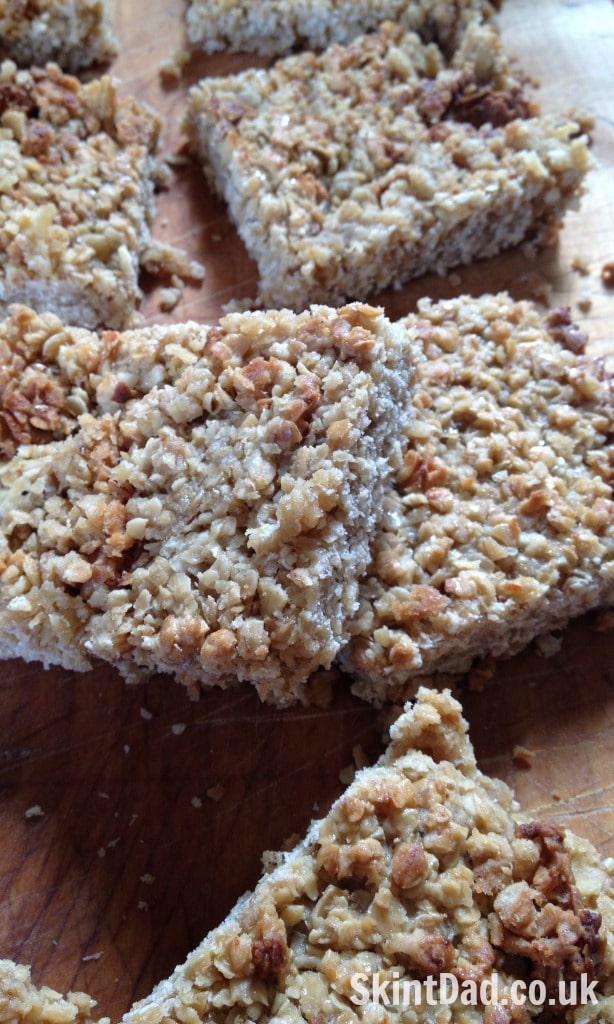 Honey and Oat Bar Recipe
Ingredients
200g oats (15p)
100g marg (or butter if you wanted) (20p)
50g brown sugar (9p)
4tbsp honey (18p)
Total cost 62p - or 8p per bar
Instructions
Preheat the oven to 180C
Heat the margarine, sugar and honey in a large pan, stirring until it's all melted.
Remove from the heat and mix in the oats.
Put the oats into an oven proof dish and bake for 20 minutes.
Remove from the oven and cool for a few hours before cutting.
After the dish has mostly cooled, Skint Mum usually pops it into the fridge to get it really cold before cutting them up. We get 8 bars out of ours but if we used a different dish, or wanted thinner bars we may be able to get more but I quite like them just the ways she does them!!
Latest posts by Ricky Willis
(see all)