Bleeding your radiators is vital to keep your heating bills down. It's an easy DIY job – here's how to bleed a radiator without a key.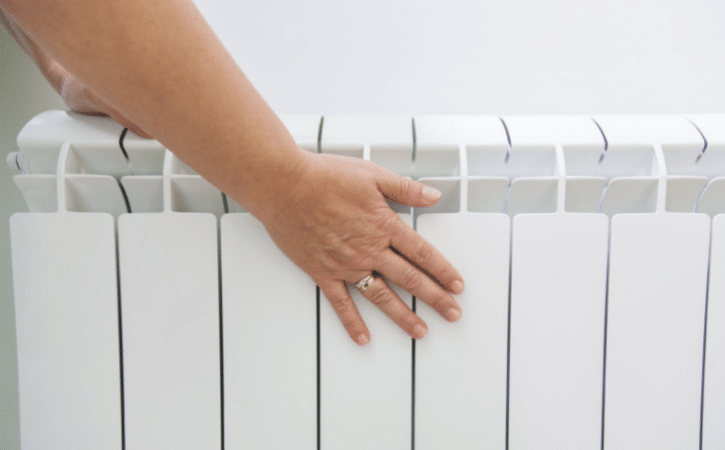 £10 BONUS OFFER: Earn easy cash by watching videos, playing games, and entering surveys.

Get a £10 sign up bonus when you join today.

Join Swagbucks here >>
With energy bills rising, bleeding your radiators is vital to keep your heating bills down.
Air trapped in your radiators means your boiler will burn more energy heating up the radiators to full temperature causing your heating bills to rise.
Releasing trapped air in your radiators is an easy DIY job and helps to keep your central heating system efficient and allows heat to circulate completely.
And you don't always need a radiator key to do this.
There are plenty of low-cost ways to bleed your radiator, even without a radiator key.
What is radiator bleeding?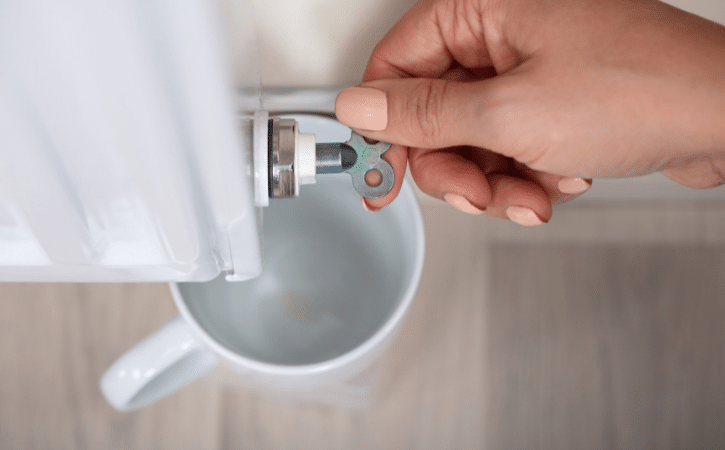 Bleeding a radiator means you are releasing air from the central heating system that has become caught in the space at the top of your radiators.
If you have cold spots on your radiator, this could be a key indicator.
Radiator bleeding is just one way to cut bills! Find out 50 ways to save money on energy bills.
How easy is it to bleed a radiator?
It's a quick and easy job to do.
Ideally, you should check your radiators a couple of times a year and listen out for any hissing or rattling noises.
And even if you have a missing key, there are still ways to do this.
We've put together some tips to show you how to bleed a radiator without a key.
Bleeding a radiator without a radiator key
A flat head screwdriver should work on most radiators if there is a slotted bleed screw.
Bleed plugs can differ in size.
Some are shaped like square nuts or hexagonal nut, so you could use a wrench or pliers, such as needle-nose pliers.
Some valves at the top or a rad have a small indent or a special shape where you would normally insert the key.
A really good tip is if the flathead screwdriver is too small, simply wrap a small amount of duct tape around it.
A clock key might work on some very old radiators (over 30 years old). You can also consider using pliers or a wrench.
You might want to wear some heavy-duty gloves to protect your hands from hot air.
Easy steps to bleed a radiator
Turn the heating system on so your radiators start warming up and check for cold spots.
Now turn your heating and wait for it to cool – this is important; otherwise, any water or air that leaks out may scold you.
Locate the valve at the top end of each radiator. Some valves are slightly smaller than others.
Whatever tool you're using, simply insert it into the bleed valve and turn it anti-clockwise, and gently push upwards until you hear the hiss of air being released.
If you have more than one radiator that needs bleeding, work on them one by one, starting from the radiator that is nearest the boiler.
Use an old towel or rag and a small bowl to catch any water that drains out of the bleed valve when you start work.
Start releasing air and open the bleed valve using your screwdriver or Allen key.
Listen out for any hissing sounds of air escaping
Keep going until the hissing stops or water leaks out of the valve.
Keep close by as this can happen very quickly, and you may end up with water leaking out of the valve.
Once the hissing stops, close the bleed valve quickly (turn clockwise)
This will stop any more water dripping out.
Once you have finished working on all your radiators, check the boiler pressure as it may have gone down. This is easy to do, and there are plenty of guides online. There will be a number scale for the pressure that you can check.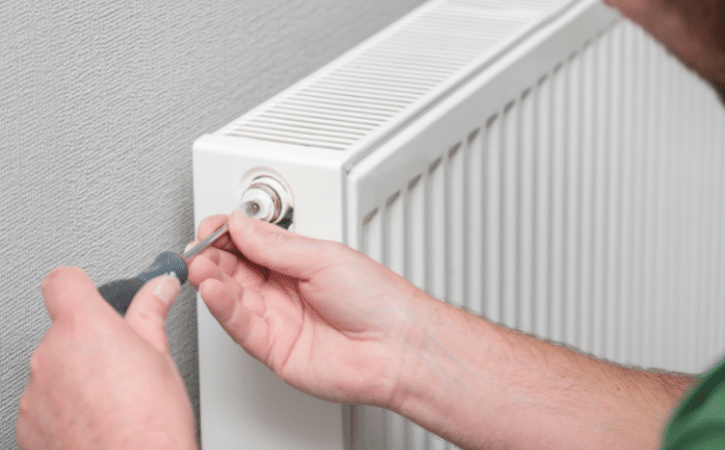 Planning ahead
It's worth investing in a couple of radiator bleed keys for the next time you need to check your heating.
They are relatively cheap to buy and could help save you money in the long run.
You can pick up a radiator bleed key from most DIY stores or Amazon for less than a few quid.
If you are in any doubt, ask someone for help. Even if you cannot afford a professional, seek help on your local Facebook community page or within the Skint Dad Community Group.
Now your rad is up to full health, why not consider adding foil behind radiators to save more money.
FAQs
Why should you bleed your radiators?
When you have trapped air in your radiators, your boiler will burn more energy heating up the radiators. Radiators don't run efficiently with the excess air, and it means you are paying more money to your utility company than you need to.
How long do you let a radiator bleed?
It should take around a minute to bleed a radiator, but this depends on the amount of trapped air. Just keep close by for when the hissing eases.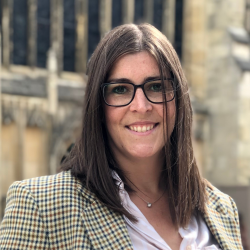 Latest posts by Naomi Willis
(see all)