I'm not a fan of getting post. No one sends me a nice letter and, even on my birthday, I don't get that many cards, and the ones I do get are hand-delivered. The postman/woman obviously doesn't like me very much as all they deliver are bills – constantly asking for more money here and more money there.
Then, in the last week, like millions of people up and down the country, my council tax bill for the year landed on my doormat.
Wages haven't gone up but our statement shows an increase in our charges from last year.
This could start to cause mild panic as you try to work out how to cut back on the current, already stretched, budget. However, before you start trying to cut back on other expenditures, there may be a few things that you could do to pay less on your council tax bill.
Pay Less Council Tax
Getting a discount
Council tax is calculated based on two adults living in a home so if you live on your own you get 25% off.
If you live with other people who aren't classed as "adults" you'll also get a discount. For instance, if you live with children or students. Contact your local council for full details and to see if you can get the discount.
If no one in the house if an "adult" – so you're all full-time students, for instance, you can get a 100% discount.
If someone living in the house is disabled, and the house has been adapted to meet their needs, you are also able to claim for a discount and pay less council tax.
If you have a second home or have a house empty as it needs repair or is empty, your council may give you a discount of up to 50%.
However, each council makes its own rules and some councils have taken it the other way. Birmingham City Council obviously wants as many homes to not be empty, thus trying to reduce homelessness and the need for housing. So, they now charge 150% council tax for empty properties, property that needs repair or second homes.
If you're on a low income or are claiming certain benefits, you may be eligible to pay less council tax and claim for a reduction, sometimes, up to 100%. Whether you are unemployed or working and whether you own your own home or rent, you still may be eligible.
As standard, you'll be given your bill showing the payments split into 10 instalments but that doesn't mean you need to pay it over 10 months.
You can ask to split the payments over 12 months so the amount is a bit lower.
This may help you spend out a little less each month and be able to budget the same each month but, if you could stretch to pay over 10 months, you have 2 months payment free. Just imagine what you could do with the cash?
Council tax calculations are based on property prices in April 1991 and are split into bands. Band A is the lowest and it goes up to Band H.
Valuation Office Agency (VOA) are the ones who make the decisions on where your property (both whether you rent or own your home) sits in the banding.
It may be that everyone else in the road is a band C but your property sits in a band D. But is that right? Is your home bigger? Have you had an extension and the rest of the road hasn't? If not, there may be a chance to get a reduction.
However, if there may be a reason your home does sit in a higher banding or could sit in an even higher one. The VOA could move your home into a higher banding, meaning you will need to pay more so make sure you do the research first!
This is free to do and quite easy. There are companies who offer to do this for you but they take a cut of the amount that could be refunded to you. Be careful with scammers.
A problem shared and all that. If you are having trouble keeping up with the payments, you really need to speak to someone. First, contact your council and explain. I have done this and they have been polite and have worked a new payment plan.
Council tax is a priority debt and if you don't pay, you could end up being taken to court and having bailiffs knocking at your door.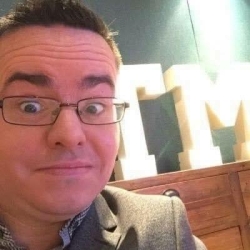 Latest posts by Ricky Willis
(see all)