You can now earn INSTAR cryptocurrency simply by taking photos of your receipts and completing short surveys and polls. Plus win tokens and bonuses.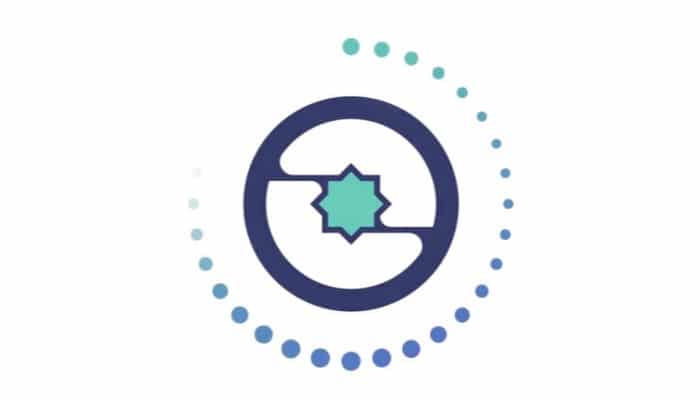 £10 BONUS OFFER: Earn easy cash by watching videos, playing games, and entering surveys.

Get a £10 sign up bonus when you join today.

Join Swagbucks here >>
Written in collaboration with instars.com
What is Instars?
INSTAR is a new digital currency – a cryptocurrency.
It was created was to help keep our data under more control. Some companies who collect our data to analyse it don't share the profits of their findings with us (as the data holders).
However, Instars wants to change that and allow us to control our own data and preserve our privacy.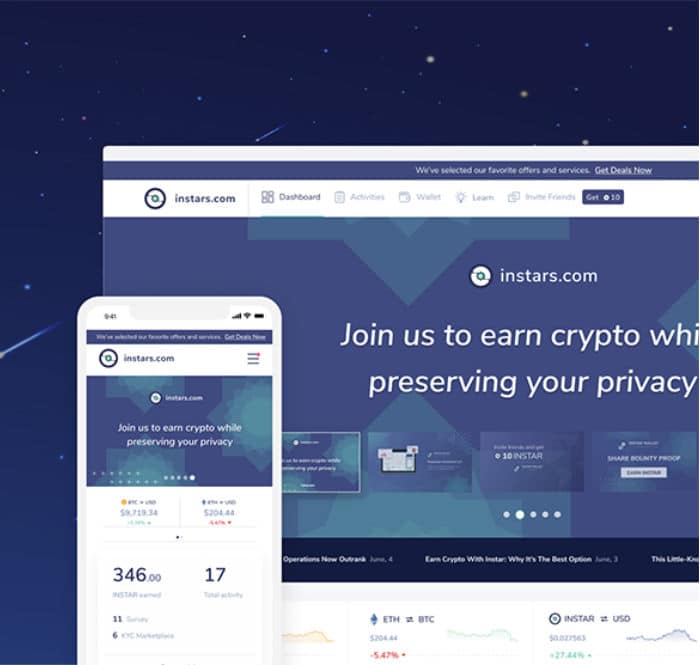 In the past, if you wanted to get your hands on any cryptocurrency, you would need to buy it.
However, now that's changing. You're able to earn crypto and make money in many different ways with Instars.
How can you earn money with Instars?
There are lots of different ways to earn INSTAR tokens, including getting 25 for just completing your profile values.
Doing this also helps you get more targetted activities, so you're able to earn more.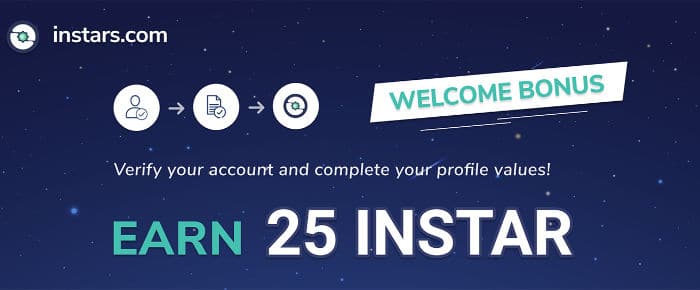 Here's how you can earn more:
Take photos of your receipts
You're able to earn INSTARS by uploading pictures of your receipts – it takes less than a minute to do it!
In my opinion, it's easier to complete this from your phone, as you can snap a picture and upload it straight away. However, it just takes a couple more clicks, and you need to have the photo saved to your desktop to move forward.
You're able to upload up to three receipts a day, and you need to do it within 24 hours of the date on the receipt.
Make sure the receipt is from one of the categories listed, and that the business name, address, date, transaction number and total are shown.
You then need to give a little feedback about your visit, which is essentially a few choices about the service and give it a star rating.
Refer a friend (or two)
Have any mates you think will be interested in Instars?
What about the postman?
You're able to earn INSTAR when you refer others to join (for instance, I get 10 Instar if you sign up here (thank you if you do)).
Now, if you've got a lot of friends, or a bit social following, you may be able to earn a lot more.
They run a referral competition and are giving away 500,000 INSTAR plus a trip to Sri Panwa Phuket, Thailand to the person who can refer the most.
As a second-place you get 300k INSTAR , there is 200k for second place, and anyone in the top 50 referrals will receive a 25k INSTAR bonus.
Complete tasks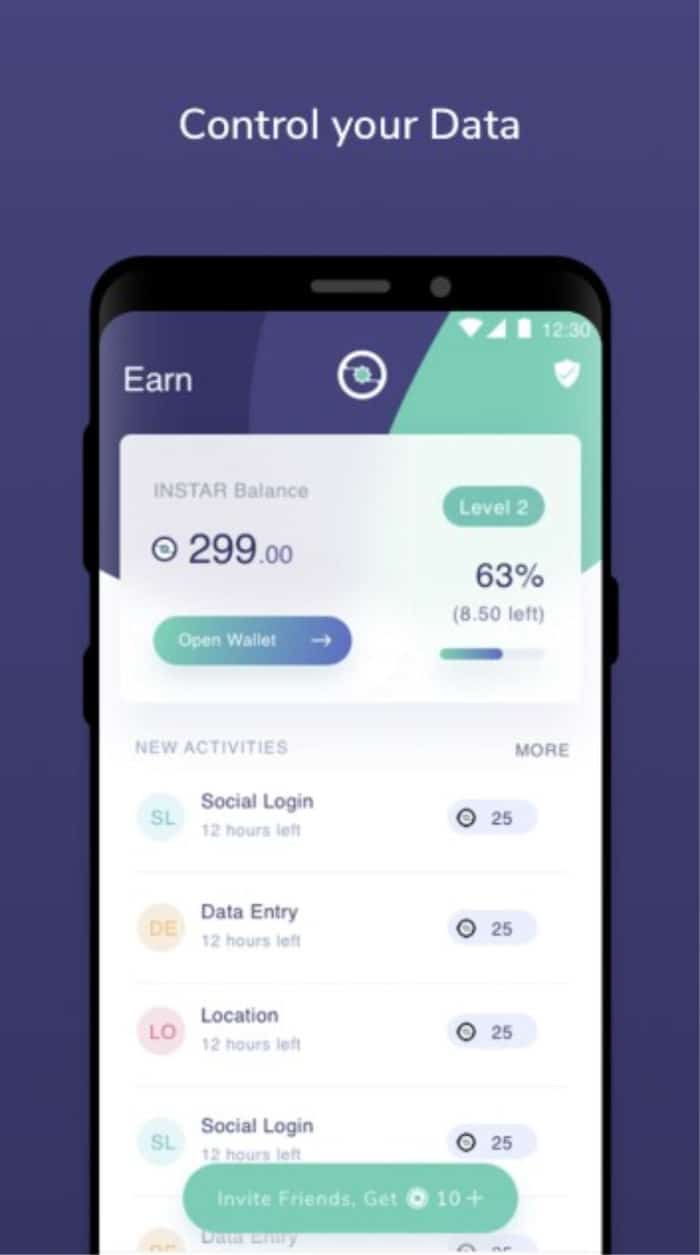 Head to Activities, then choose Surveys to complete short polls.
You will earn INSTAR token for each one you complete.
The surveys are based on your profile, so it's a good idea to have it completed.
There aren't a huge amount of surveys (for me anyway), but as the site grows there will be more.
Learn
If you're not fully up to date with how digital currencies work, then you've got a chance to find out.
Learning about blockchain technologies, like Instar, and you'll earn instar token after you complete each course.
Simply watch the short videos then take a quick quiz where you will be able to earn.
How to get started
Signing up for an account is really easy:
Verify your account
Start earning
You need to verify your account by taking a selfie with your driver's licence or passport, along with a picture that says instars.com and today's date.
This makes sure that real people are using the platform to earn cryptocurrency and helps to prevent any money laundering. It's normal practice for all online banks and financial services.
From signing up to getting my account verified, it took about an hour, which I didn't think was too long to wait.
After that, I had full access to the site and could begin to earn INSTAR tokens.
You can use instars.com on a desktop computer, via the mobile site, or you can download the app on the Google Play store.
Getting paid
This is not traditional paid surveys UK or receipt earning apps.
Instars enables you to earn their cryptocurrency, which you can keep in the wallet, then look to exchange in the future as it grows and is worth more and more.
You can use cryptocurrency exchange services like Bibox to withdraw Instar, and trade it in for Bitcoin.
As with all currencies, the value will go up and down and, as it continues to get more popular, I really hope it'll be worth a fair bit!
If you wanted to, you could also transfer your Instar to other users. In the future, a store will be coming where you can cash in and get prizes.
This site is not up your street if you want to use it to earn PayPal cash, but you can use Instar for future investment.
What I do quite like is that it doesn't take a lot of effort for the points to start adding up, so it's well worth trying out.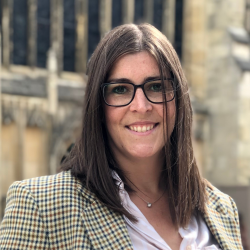 Latest posts by Naomi Willis
(see all)