Looking for a way to make a bit of extra cash? Then why not turn to your wardrobe?
Chances are, you wear the same few outfits each week, and you've got a bin liner of stuff that you never wear.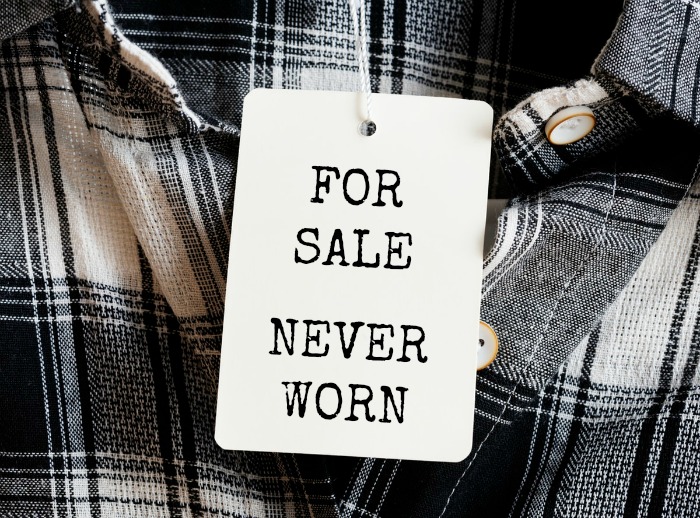 £10 BONUS OFFER: Earn easy cash by watching videos, playing games, and entering surveys.

Get a £10 sign up bonus when you join today.

Join Swagbucks here >>
In fact, according to research, there are some £10 billion of clothes hidden in wardrobes not being worn!
So, you may as well cash in!
There are loads of ways to sell clothes for cash online, however, if you want an easier way, there are a few shops that will buy your clothes off you.
John Lewis buys back clothes
To help reduce landfill waste, John Lewis has launched a new buyback scheme, which can take your old clothes off your hands.
While you could sell them yourself, 300,000 tonnes of clothing just gets chucked out and is sent to the landfill, so this scheme should hopefully cut down on a lot of waste.
A lot of this clothing gets binned purely because it no longer fits properly, so it really is a waste.
How does it work?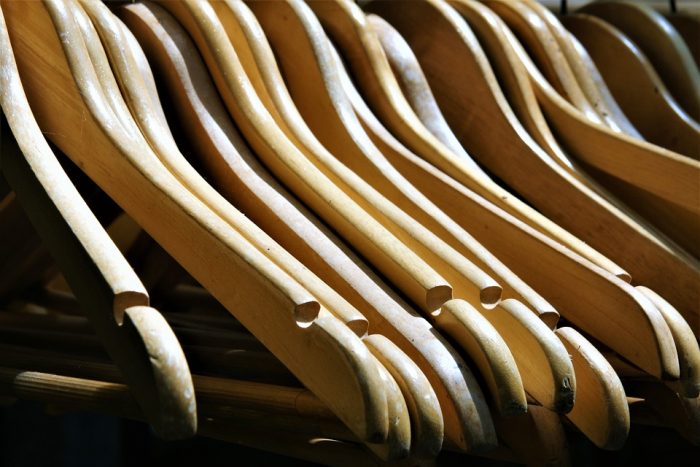 John Lewis will arrange to collect your clothes (it doesn't matter if they're damaged) from your home and you will be paid immediately.
If you're looking to make some money from your unwanted clothes it's all really simple.
It's all being managed via an app and is being tested on over 100 John Lewis customers at the moment.
The app service links up with data from what you've bought over the past five years so it can work out the value of the clothes.
You can go through what you want to sell using the app and it'll tell you straight away how much money you'll make back.
Once you confirm you want to go ahead, a courier comes out to collect your clothes within three hours and you're emailed a John Lewis e-gift card.
Essentailly, John Lewis are changing things up so you end up renting your clothes, instead of buying them.
Are there any catches?
Well, a biggie is that you need to have purchased your clothes from John Lewis in the first place. This can be from one of their 50 stores, or online.
Without being presumptuous over anyone's bank balance, if you're reading Skint Dad then chances are you don't normally buy your clothes from John Lewis.
However, you may have the odd thing that you picked up for a special occasion, or even headed in during a sale and picked up some awesome bargains.
Just having a quick look at their "new in" section and they've got some black socks for £18! They are silk and you do get two (well a pair!). Their sales are very decent though.
Also, you need to have a minimum of £50 worth of clothing before John Lewis will buy your clothes back.
What happens to your clothes?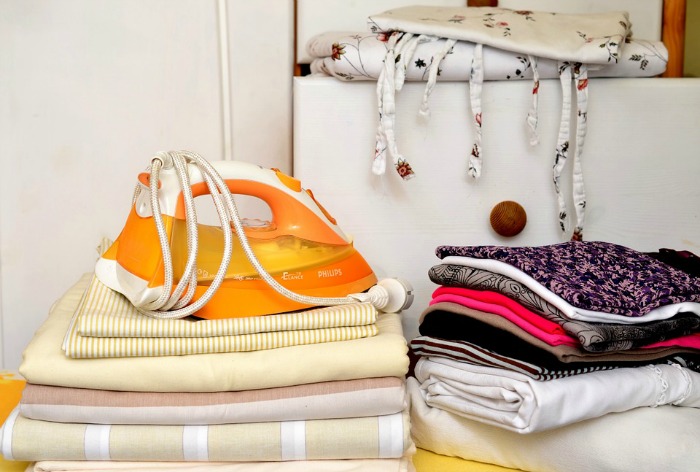 The whole idea is that John Lewis wants to cut down on waste so your clothes won't be going to the rubbish dump.
Depending on your clothes and their quality, there are a few different options.
Your unwanted clothes will either be:
resold to someone else
mended so they can be resold later
recycled into something new
Martyn White, Sustainability Manager at John Lewis said:
"We already take back used sofas, beds, and large electrical items such as washing machines and either donate them to charity, or reuse and recycle parts and want to offer a service for fashion products."
In 2017, John Lewis reused over 27,000 electrical products and around 2,000 used sofas. They also recycled materials from 55,000 mattresses.
So, if you've got a few odd socks, an old coat that no longer fits or a pair of trousers with a busted zip (and you've bought them from John Lewis), this is an easy (and eco) way to make a few quid back on your clothes.
However, please remember that you may be able to make more money by selling your clothes in other ways, so be sure to do a bit of research before you part with your stuff.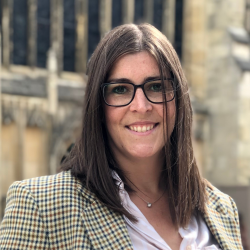 Latest posts by Naomi Willis
(see all)