We rarely eat out any more. It's not that I necessarily miss eating out, as going with children can be a chore in itself, but I do miss being waited on or not having to wash up.
Recently, Skint Mum has been returning from work with stories from her colleagues of their time in Wagamama's; either eating in or taking advantage of their take out service.
So she doesn't miss out, we decided to fakeaway a Wagamama's classic this weekend.
________________________________________________________
Fakeaway – 22 March 2014
"Katsu Chicken Curry with rice and Apple and Ginger Dim Sum with Vanilla Custard Dipping Sauce"
Total: £3.48 for a family of four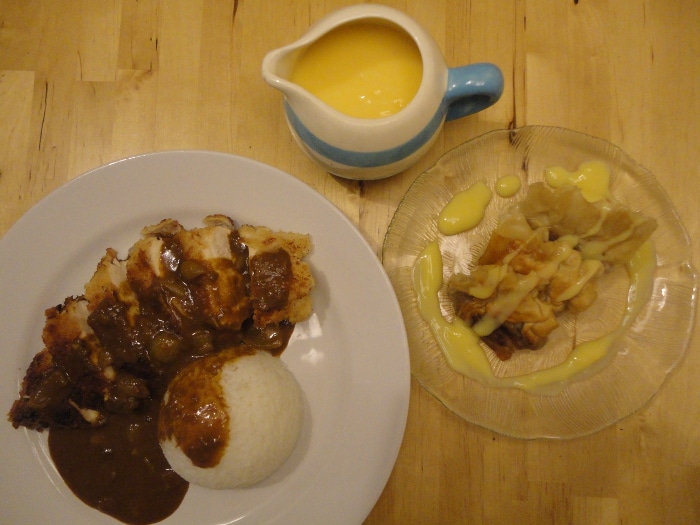 £10 BONUS OFFER: Earn easy cash by watching videos, playing games, and entering surveys.

Get a £10 sign up bonus when you join today.

Join Swagbucks here >>
Ingredients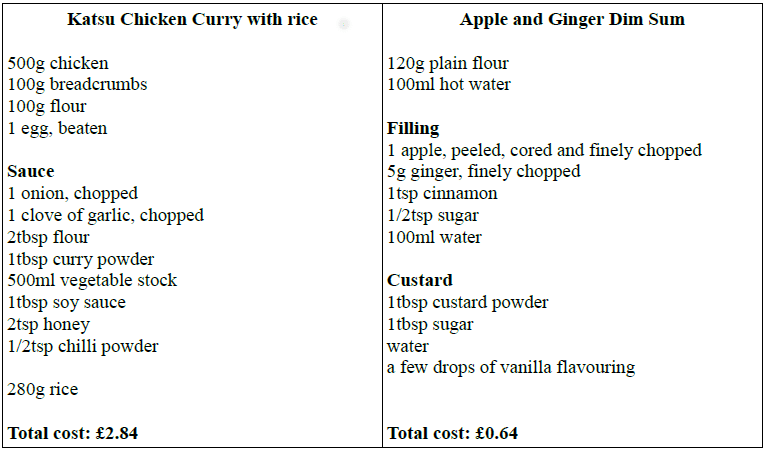 All ingredients used were either supermarket own brands or the lowest price.
We calculated the cost of each of the ingredients separately by looking at the item's total value, then working out what the amount we would need. For example, mixed herbs are £1.39 for 100g, for a 5g teaspoon full it would be 7p (£1.39/100 x 5 = 0.0695).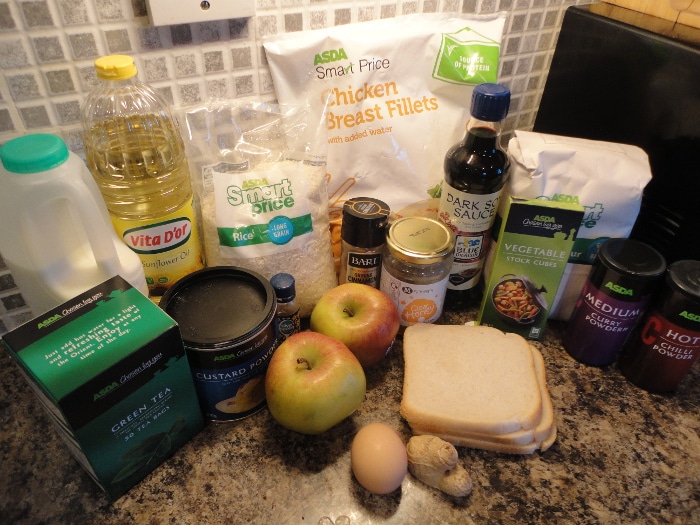 Katsu Chicken Curry with rice
Put flour, egg and breadcrumbs on a plate.
Flatten the chicken so it's even, then place in the flour, egg, then breadcrumbs so it's fully covered.
Place in the fridge for 10 minutes or so before cooking.
Heat some oil in a pan then add the chicken.
Cook on each side for about 10 minutes until crispy on the outside and cooked in the inside (remember to cook the rice, part way through cooking the chicken).
Katsu Curry Sauce
Gently fry the onions and garlic in a little oil.
When slightly translucent, add the flour and curry powder to soak up any excess moisture.
Slowly add the vegetable stock, stirring as you go. When it's been absorbed then add some more.
When all the stock has been added, pop in the honey, soy sauce and chilli powder to taste.
Simmer for about 20 minutes.
Slice the chicken before adding it to the plate and drizzle the Katsu sauce over the chicken and rice.
Apple and Ginger Dim Sum
Put the flour in a bowl and add the water, a little at a time, to get the flour to bind together (you may not need to use all the water).
When combined, turn out onto a lightly floured surface and knead for 5 minutes.
Place the dough in a bowl, cover, and leave aside for at least 10 minutes.
In the meantime add the apple, ginger, sugar, cinnamon and water to a pan and let simmer for 10 minutes. Remove from the heat when cooked and leave to one side.
Take the dough and roll into a fat sausage and cut it into 12 smalls pieces.
Roll each one into a ball and roll flat.
Place e teaspoon's of the apple filling into the middle of the dough, fold over, then squeeze the edges together to form the dim sum.
Heat a small amount of oil in a pan and add the dim sum.
When slightly browned, turn over and add 100ml of water.
Cook gently until the water has dissolved.
Prepare the custard – combine custard powder, sugar and milk, stir and heat in a pan adding a few dashes of vanilla flavouring.
Serve together while warm.
Dish it up while it's hot with a cup of green tea!
________________________________________________________
We're a family obsessed with dim sum. They are so quick and easy to make and are a good treat when we fancy a snack in the evening.
We've never made them as a pudding and were genuinely disappointed – disappointed that we haven't done this before!!
The Katsu Curry was quite spicy. Daniella tucked in quite happily (and did have moan that she wanted more sauce!). We did give some to Chloe but mixed it in with the rice, which she didn't seem to mind. If you're not a fan of a lot of heat, just add a little less chilli.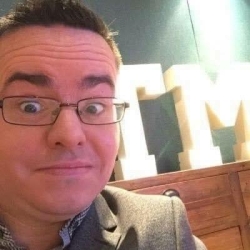 Latest posts by Ricky Willis
(see all)