The Kew Gardens 50p gets all the hype about being the rarest and most valuable coin – here's how much it's worth and tips to avoid fakes.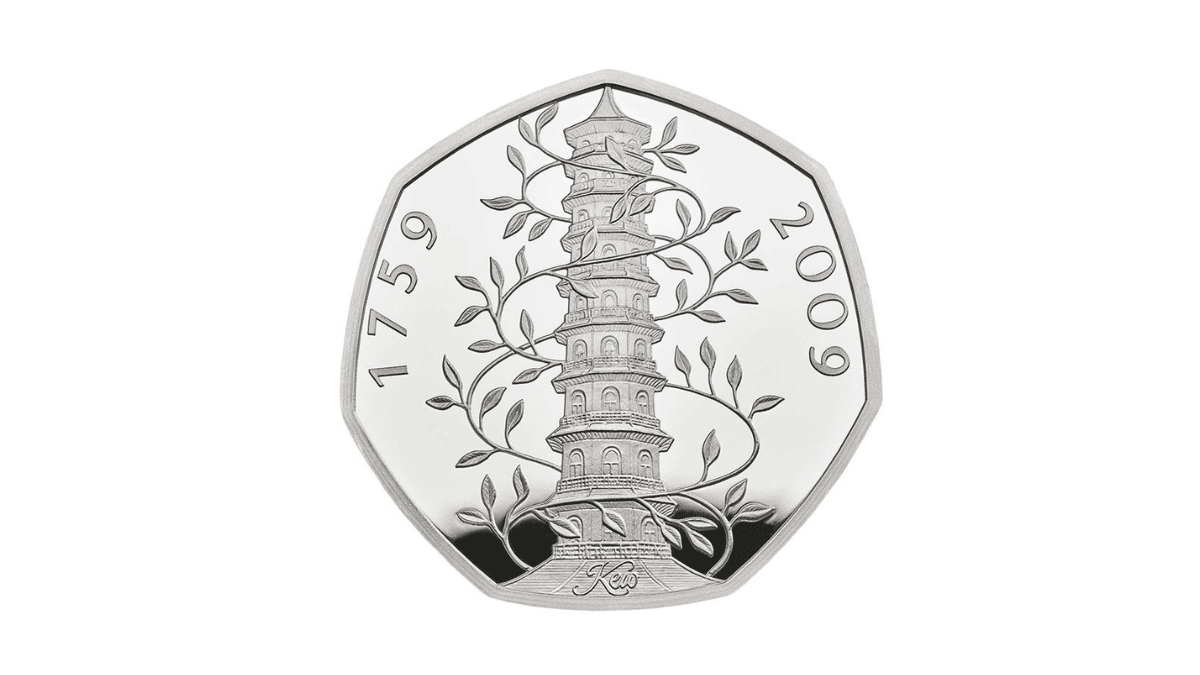 £10 BONUS OFFER: Earn easy cash by watching videos, playing games, and entering surveys.

Get a £10 sign up bonus when you join today.

Join Swagbucks here >>
It's possible to find valuable coins in your change, but it is incredibly rare.
Once in a blue moon a lucky shopper pockets a sought-after coin worth far more than its face value, but these fortunate few are the exception, not the rule.
The Kew Gardens 50p coin, originally released in 2009, is the rarest 50p available and one of the most sought-after coins on the market.
Keep reading for more information on this elusive coin and its value.
Kew Gardens 50p overview
The 2009 commemorative coin was released to mark the 250th year since the Gardens first opened.
Kew Gardens is a botanic garden located in southwest London and is said to house the world's largest and most diverse mycological and botanical collections. The attraction is popular all year round and has also been awarded UNESCO World Heritage Site status.
The commemorative 50p coin celebrates the famous London gardens. It features its famous Chinese pagoda and a leafy climber twisting around the structure.
The design was created by the celebrated artist Sir Christopher Le Brun. At the time it was released, Sir Christopher Le Brun was the President of the Royal Academy of Arts.
The Royal Mint reissued the coin in 2019 and it enjoyed similar popularity. The main difference between the new and original coins, apart from the dates, is the Queen's portraits.
The original coin bore the portrait of Queen Elizabeth II by Ian Rank-Broadley and the 2019 reissue features a portrait by Jody Clark.
Collectors of new UK coins were able to order the rare Kew Gardens coin after the Royal Mint issued the 2019 version and made it a Brilliant Uncirculated (BU)-only release.
Circulation
The 2009 Kew Gardens 50p coin circulation number was 210,000, making it a rare and collectable coin.
You will have a slim chance of finding one, so if you've got one in your hand now – hold onto it!
The 2019 version's circulation number was 84,680, making it highly unlikely to be found in your loose change as this was also a Proof coin.
Estimated worth
The estimated worth of a 2009 Kew Gardens 50p is around £155.
The high price is due to the limited numbers released.
As one of the rarest coins around, it is often the most prized possession of a coin collector.
The estimated worth of a 2019 Kew Gardens 50p is around £80. The 2019 release was NSFC (Not Struck For Circulation). Only Brilliant Uncirculated coins were available to purchase, making it nearly impossible to find one in your spare change.
BE CAREFUL
Buying a rare coin like the 2009 Kew Gardens 50p can be really exciting, but it's important to be careful.
Doing your homework and being smart about who you buy from can save you from losing your hard-earned money.
Watch out for fakes
Because this coin is so valuable, some people make copies that look almost like the real thing. They sell these fakes online, trying to trick people into thinking they're buying a treasure when really it's just a cheap copy.
Know what you're looking for
If you want to buy or check a genuine Kew Gardens 50p, you've got to know what to look for. This means knowing the little details, like the design of the coin and what markings it should have. Maybe ask an expert or read up on it so you know exactly what a real one looks like.
Check the seller's reputation
When you're shopping online, you can usually see reviews or ratings for the person selling the item. Look for sellers who have good reviews and have been around for a while. If a seller is new or has bad reviews, that could be a red flag!
Ask questions
Don't be shy! If you're not sure about something, ask the seller questions. Maybe you want to know where they got the coin from or if they can prove it's genuine. A trustworthy seller will be happy to chat and give you all the information you need.
Think about the price
If a deal seems too good to be true, it probably is. A real Kew Gardens 50p will cost quite a bit, so if someone is selling one for super cheap, that could be another red flag.
Coin specifications
Year of release
2009 circulated (and 2019 proof)
Designer
Sir Christopher Le Brun RA
Size
27.3mm in diameter
Weight
8g
Material
Cupro-nickel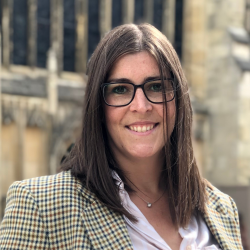 Latest posts by Naomi Willis
(see all)