With the cost of living at an all-time high, finding lost money can be a godsend!
And I'm not just talking about looking down the back of the sofa for a few pennies.
MILLIONS of pounds has been forgotten, missed or outright lost and may well have your name on it.
From old bank accounts you could have had as a child, to old company pensions, and money you may have won, here is how you can track it down.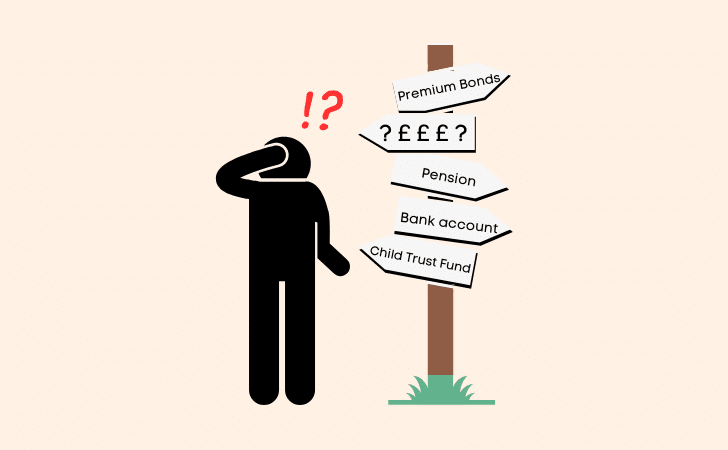 £10 BONUS OFFER: Earn easy cash by watching videos, playing games, and entering surveys.

Get a £10 sign up bonus when you join today.

Join Swagbucks here >>
What happens to missing money?
If you don't touch an account for a long time, the assets (your money) can get transferred to a Dormant Asset Scheme.
For things like a bank account, it's 15 years if the money hasn't been touched or if you've not responded to a letter from the bank. For investments, it's 12 years from any last contact.
This scheme tries to reunite you with your cash. However, if that doesn't work, money can be used to support special and environmental initiatives across the country.
Wait – that's my money! Can I still get it?
According to Sarah Coles, head of personal finance at Hargreaves Lansdown, you have the right to your money:
"Even if you were unlucky enough to have assets brought into the scheme, you have the right to get all your money back at any time."
How to find lost accounts
You have different options to track down lost assets and find bank accounts in your name.
Child Trust Funds
A Child Trust Fund was a savings account which was first funded by the government with an initial lumnp sum of up to £500. It ran for children born between 1 September 2002 and 2 January 2011.
However, with moving house, losing paperwork, forgetting to set it up in the first place, or whatever other reason, there are loads of these CTF accounts sitting doing nothing.
There's an average of £2,000 in accounts at this point.
This money cannot go straight into your pocket and belongs to your young person when they turn 18, but it's still super handy for them.
Here's a more detailed guide on how to find my Child's Trust Fund – it's easy to track them down.
Premium Bonds
There are some £80 million of Premium Bonds unclaimed as of November 2022!
Don't leave that money sitting there. If you have very old premium bonds or have simply misplaced your bond number, you can still track them down.
You can use their online tracing service to locate your Premium Bonds.
However, if you have any much older National Savings Stamps or Gift Tokens, they will repay them at their face value – you will need to write to them instead.
There's more information and you can download a tracking form here.
Lost bank accounts
You've got two options:
Know who you banked with?
Contact the bank directly and simply ask. They will have a look on their systems, but you will need to pass data security, so will need to provide proof of identity: the name you hold on file, the correct address and likely your date of birth.
Can't remember who you banked with?
Whether it's a bank or building society, there is a free tool which lets you search for My Lost Account.
It's not instant, but can take up to 90 days for all the organisations to confirm whether you have an account open with them. And, if you do, you can then contact them directly to get your money back.
Lost pensions
While you may not need to cash in your personal, private or workplace pension today, it'd take the stress away from you in later life to get your ducks in a row now.
Dig through any old paperwork or contact your previous employer with the dates you worked there and ask for the name of the provider. You can then get in touch with the administrator and update your details.
If you can't find any letters or can't remember whether you were in a scheme, you can use the government's Tracing Service.
It's a free tool that searches 200,000 pension scheme and gives you the contact details of the companies you may have had a pension with. You then need to get in touch with them to get any lost money back.
Lottery wins
You don't have as long with lottery wins to check if there is lost money and you only have 180 days (around six months) as a cut off to claim a lottery win.
There is millions sitting there for some lucky people! They even give an estimated area where the ticket was purchased.
Fingers crossed you've got a big win!
Court fees
Have you ever been awarded money from a court decision (for example a settlement)?
Did you claim it?
You can find money from civil courts in England and Wales and then claim it (if it hasn't already been).
The search for any unclaimed money can be started here.
Lost investments or shares
Do you believe you have any investments, shares or perhaps you're looking to locate a life insurance policy?
Contact the company you think it was with and they can help get it back to you. If you don't have any paperwork, you can try the My Lost Account service.
You could also try Gretel which is free to use. They carry out real-time searches to find any lost assets you may have.
As well as using it to check for any personal lost investments or shares, Executors, Administrators, Attorneys and Deputies can also use Gretel to search for assets which are due to Estates.
Get back lost money
Sarah Coles, head of personal finance, Hargreaves Lansdown, said:
"At a time when millions of people are wrestling with impossible financial challenges, the hundreds of millions of pounds sitting in forgotten accounts can do so much good when it's unlocked and used to support the most vulnerable. If you have money you haven't touched for years, or accounts you've lost track of, this could ring alarm bells that you could lose this money forever. The good news is that this isn't going to happen: you'll always be able to get your hands on your cash.
"If you're concerned you could have forgotten accounts, you don't need to worry about your money being given away without your knowledge, because the scheme is designed to avoid scooping up anything other than completely lost assets. Even if you were unlucky enough to have assets brought into the scheme, you have the right to get all your money back at any time.
"It's a useful reminder that if you've lost savings, investments, or pensions, there are several ways you can track them down, so it's worth getting stuck into finding them. In many cases, we could really do with the extra cash right now ourselves."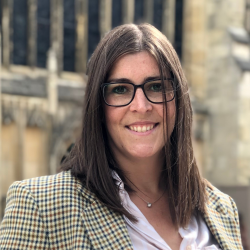 Latest posts by Naomi Willis
(see all)