Do you want to get paid for carrying out simple tasks? If that's a yes I hear then the money making app from Field Agent is right up your street.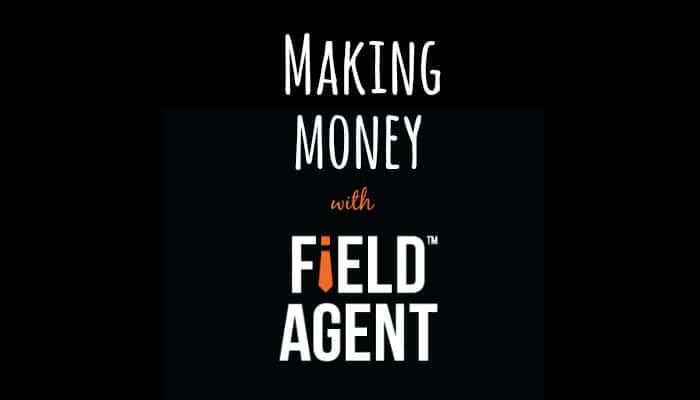 £10 BONUS OFFER: Earn easy cash by watching videos, playing games, and entering surveys.

Get a £10 sign up bonus when you join today.

Join Swagbucks here >>
In this Field Agent app review I'm going to tell you what the app is all about, how it works and most importantly, how you can make money from it!
What is Field Agent?
Field Agent is a service in the UK (and worldwide) that collects real time data for clients using the Field Agent iPhone app and the power of crowd-sourcing.
When a new job comes up Field Agent broadcasts the task via the app for agents (you) to complete in exchange for payment.
Some of the tasks include simply taking a photo, counting items on a shelf, checking a price or filling in a survey.
Once the task is completed the agent uploads the data via the app and it's logged for payment.
If you've heard of mystery shopping then imagine it's like that but instead of submitting a report, you send the data immediately.
This video from Field Agent explains it further:
How does the Field Agent app work?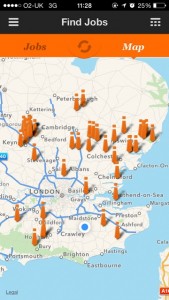 Once downloaded, the Field Agent app takes you through the process of signing up for an account. To be eligible for survey jobs they ask you to answer a few profile questions such as your gender, whether you have children, your postcode and if you own a car.
When that's out the way you are given your first task of signing the participation agreement. You're not paid for this but it does give you a basic insight of how the tasks are accepted.
Now you're ready to earn some cash!
You can check for tasks in two ways. Firstly you can allow push notifications from the app which will let know know when tasks are available. Secondly, and probably the best way, is to keep checking the app for live tasks. The tasks are on a first come first served basis so if you don't get in there quick, there is a good chance someone else will.
Accepting a task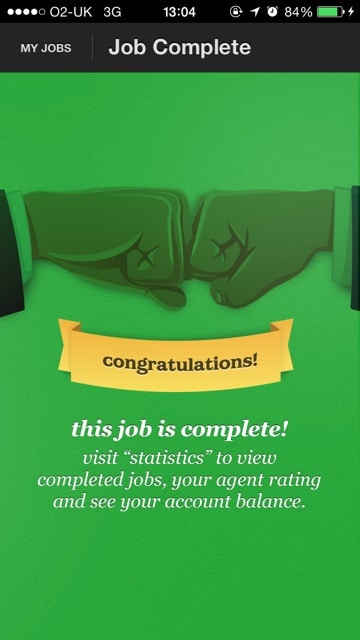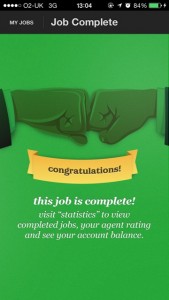 Once a suitable task becomes available you can click into it to review the opportunity further. Here you will be able to see exactly what is involved, the time in which you need to complete the task and how much you'll be paid.
If you are happy then you can accept the job and carry out the task.
Getting paid
Once the task is complete, and you have uploaded the data via the app, your earnings will show as a memo within your Field Agent account. If you have followed the instructions and the information submitted is correct, your payment will clear and show in your account as available to withdraw within 48 hours.
At this stage you can either leave the funds in your account to build up or cash out via PayPal. It's worth mentioning that even if you don't have a PayPal account you get the funds transferred into your bank.
What is the frequency of tasks?
Because the work comes and goes it isn't that consistent. One day you can log on and there could be no jobs, the next day there could be 25!
Field Agent are governed by their clients' needs and because of this the volume of work is unpredictable.
Another thing to consider is where you live. Jobs are not always available but if you live in a big city you have more chance of finding tasks than if you live in a small village in the middle of nowhere!
Earning potential?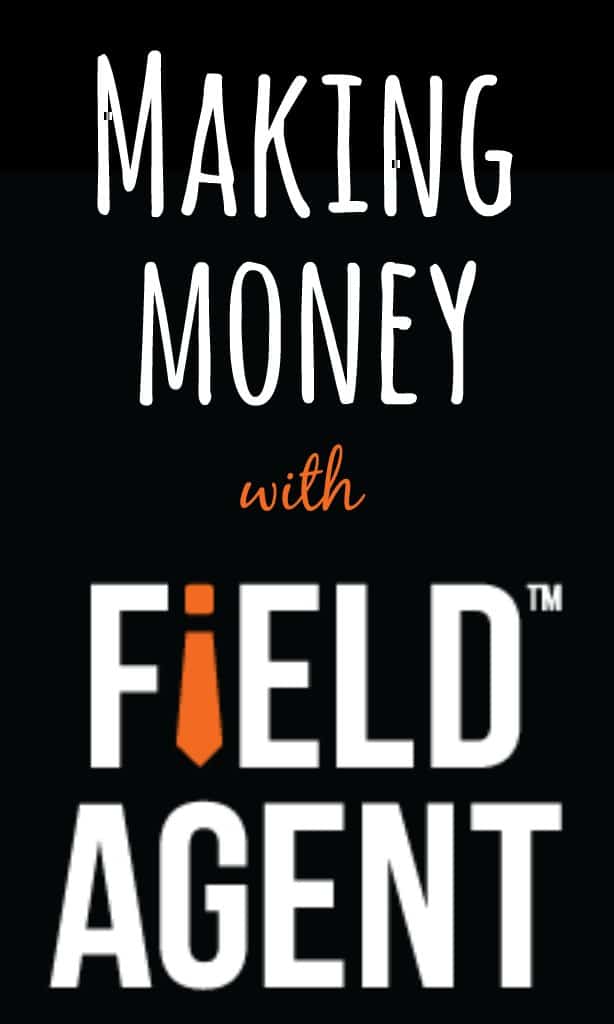 Again this depends on you. The fee for completing a task can range from anywhere between £2 and £8 which isn't too shabby.
If you have plenty of spare time and access to transport then you could earn a decent part time wage. On the other hand if you only have evenings free and don't drive, you'll be lucky to earn enough for lunch.
::
When researching the app for this post I reached out to Jon Gutteridge who runs the money-making forum The Money Shed and asked his opinion on the Field Agent app.
Here's what he said:
No other app offers as much paid work in the UK – FACT! as Field Agent. This market is only getting bigger as more and more companies want information without the wait.
There is quite a bit of competition now with the likes of StreetSpotr, Roamler, Clic and Walk and StreetBees which can only be good for people wanting to earn a little extra.
Skint Dad's Verdict
I like this app. Although when I signed up the closest task to me was 12 miles away, I do live in the Kent countryside and am 40 minutes outside of London. Skint Mum has had the app longer than me and has spotted tasks in our home town though so there is some potential to earn some cash.
If you live in or near a large city in the UK then this is an ideal way to earn a little extra on the side without too much effort.
Playing around with the features I think it's easy to use, the tasks are varied and is definitely worth giving a go if you have the time and inclination.
I'm sold! Where do I get it?
You can download the Field Agent app from iTunes here. Alternatively, if you want to find out any additional details check on their website or pop over to The Money Shed where Jon or one of the many forum members will be happy to help.
Penny for your thoughts: What do you think of these type of apps? Are you going to download and give it a go?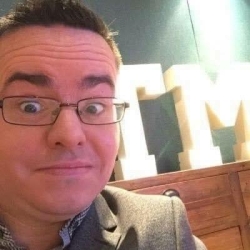 Latest posts by Ricky Willis
(see all)