McDonald's Monopoly 2021 is back – here's everything you need to know to win big. The sticker collecting game has previous prizes including £100k cash, a Mini Cooper car, and free food.
This site contains affiliate links. We may receive a commission for purchases made through these links.
[Learn more]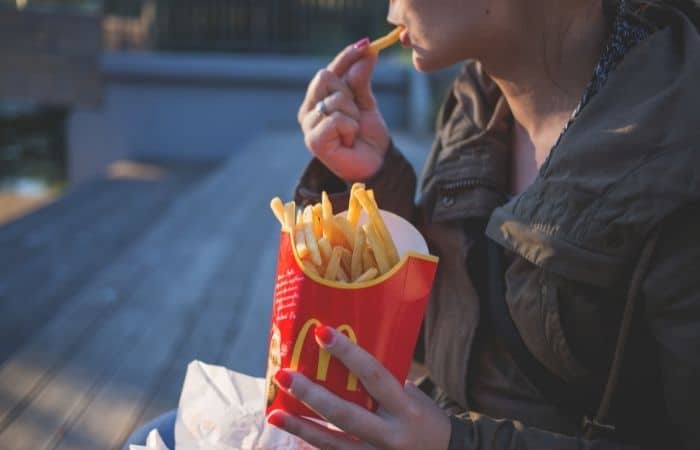 You may just enjoy getting a free McFlurry for after your meal, but there are millions of bigger prizes up for grabs and you can cash in.
Take a look at how you can maximise your chances to win a big prize.
McDonald's Monopoly is returning
Although the game was cancelled in 2020, McDonald's Monopoly is returning for 2021.
The game usually starts in March each year but is launching later. This is no doubt because of "freedom day" and the end of restrictions.
When is McDonald's Monopoly 2021?
It was confirmed on Twitter that McDonald's Monopoly will start in summer 2021.
They shared a short video with the caption: "The news you've all been waiting for… Monopoly returns Summer 2021."
While we don't have an exact date, watch this space and we will confirm when the game is relaunching.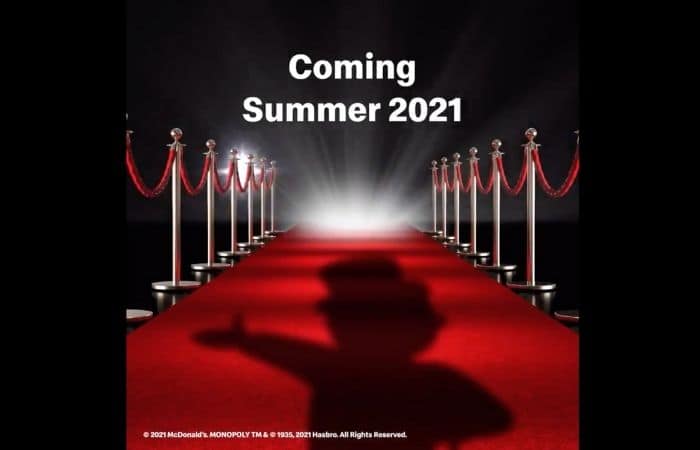 This will give the fast food restaurants a chance to get all staff back. Due to social distancing, they can only have a certain number of people working simultaneously, which is why items are missing from the menu.
By the summer, things should *fingers crossed* be back to normal, with a full menu, and the sticker game can begin.
How to play 2021 McDonald's Monopoly
With most items of food you buy, you can a little McDonald's Monopoly sticker.
Each sticker is based on the classic Hasbro board game, and you need to collect each set.
You can collect the stickers eat time you eat or drink, save them up and you can swap them for free McDonald's food or big prizes!
Instead of having to collect (and keep, and not lose) physical stickers, or stick them to the paper Monopoly board, you will be able to store them online via the McDonald's Monopoly website.
What are the prizes?
There are loads of different things you can win. Each of the stickers can get you different prizes:
Online game pieces
Every single sticker has a unique code which gives you the chance to win a prize in an online draw from the McDonald's site.
Online cash prizes are allocated at the rate of 2 winning moments every minute!
You can win £5 – £100 instantly, as well as non-cash goodies like NOW TV passes, shopping vouchers, socks (cause we all love socks) and free McDonald's food.
Just in case you've "wombled" some stickers, there is a daily limit of 24 entries per person per day.
Instant win prizes
With some Monopoly stickers you can get an instant win prize.
The sticker will say what you've won which could be free McDonald's food to get straight away in the restaurants, like a McFlurry or Apple Pies (which is what I've usually won). There are also loads of other prizes like shopping vouchers, cash, NOW TV sticks and you can even get a prize from the main properties set.
Property prizes
I think, deep down, it's what everyone wants to get – and get a whole set in one meal – we can but dream!
With a property game piece, you get a street or station. You then need to collect a whole set on the McDonald's Monopoly play board to win the prize.
So, depending on the set, you will either need to collect, two, three or four different properties.
The big prizes everyone wants are £100k in cash, MINI Coopers, £2,000 holiday, and a PS4 Pro!
Rare McDonald's Monopoly
Each group of property pieces has one that's much rarer than the others.
Don't give up hope!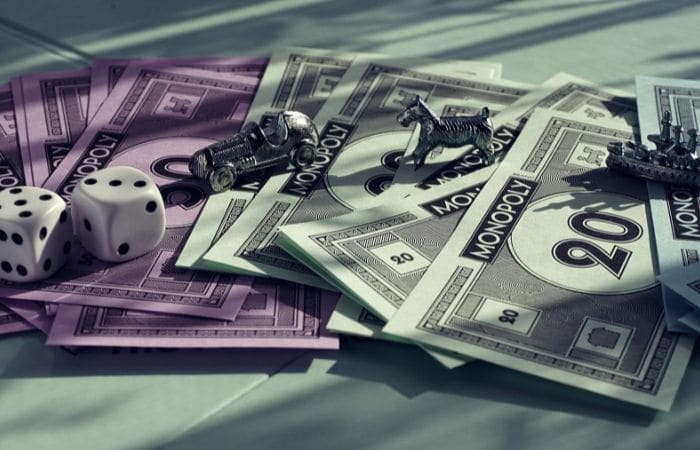 Rare stickers
There are a fair few rare pieces that you MUST keep if you find one. The chances of getting one of the other colours are higher, so you will likely win.
Rare McDonald's Monopoly stickers 2019
Dark blue: Mayfair – £100,000 cash (four available)
Green: Bond Street – MINI Cooper (15 available)
Red: Strand – PS4 Pro (500 available)
Yellow: Coventry Street – £2,000 holiday spend with loveholidays (20 available)
Train stations: Liverpool St Station – phone of your choice with a one-year Sky Mobile contract (300 available)
Orange: Marlborough Street – Urbanears wireless headphones (1,000 available)
Hot pink: Northumberland Avenue – £50 JD Sports gift card (5,000 available)
Light blue: Euston Road – £30 boohoo or boohooMAN voucher (14,000 available)
Brown: Old Kent Road – free McDonald's medium Extra Value Meal or Big Flavour Wraps meal (2,000,000 available)
How to increase your chances of winning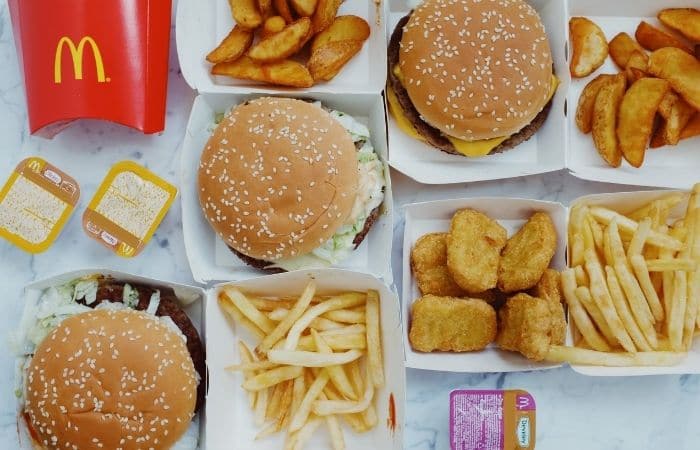 Eating more burgers might be one way to score more stickers, but it'll cost you ££ and you'll gain lbs!
One of the better ways to go about it is to be more selective with how you eat.
Eat carefully
Your usual might be a Big Mac value meal, but you won't be getting the best sticker value. In fact, you're not going to get many at all!
You don't get sticker with some items, so you'll miss out.
Number of stickers with the menu items
| Menu items | Number of stickers |
| --- | --- |
| Chicken & Bacon Salad or Chicken Salad | 3 |
| Chicken Selects® 3 or 5 Pieces | 3 |
| Chicken Legend® | 3 |
| Chicken Big Tasty® | 3 |
| Big Tasty® with or without Bacon | 3 |
| Any Big Flavour Wrap | 3 |
| Any item from The Signature Collection™ | 3 |
| Medium or Large Carbonated Soft Drink | 3 |
| Regular or Large Iced Frappé/Iced Fruit Smoothie | 3 |
| Medium or Large Fries | 2 |
| Mozzarella Dippers | 2 |
| Cadbury Creme Egg or Cadbury Caramel McFlurry® | 2 |
| Shaker Side Salad (with medium or large meal) | 3 |
| Vegetable Bag (with medium or large meal) | 3 |
| Fruit Bag (with medium or large meal) | 3 |
Fries are considered an unhealthier option, so have been demoted to 2 stickers from 2019.
To get more, the best thing you can do is switch out the fries for a side salad.
The famous Big Mac or nuggets don't come with any stickers either. So, it's best to switch over to perhaps a Chicken Big Tasty or the Chicken Selects while it's running.
Pick your online game times carefully
As I mentioned above, there are two winning moments a minute for the online games.
This can also mean you've got more chance of losing at certain times during the Monopoly promotion.
Don't run to a computer after lunch and pop the code in – everyone does that. Hold back.
Try and enter the code first thing in the morning, or even in the middle of the night, as you will have less competition with others.
Wombling
You may have already done this with receipts for loyalty apps…I'm not sure how thrifty you are? If you see litter on the ground (not in the bin as it's actually considered theft), you can use the receipt to get extra loyalty perks.
With McDonald's usually, you can get the free coffee stickers (although they are being phased out now for app only collection).
During McDonald's Monopoly, you could happen to find a number of extra stickers from a customer who isn't collecting the game pieces.
Staff may not be too happy; some may not care.
When did McDonalds Monopoly start?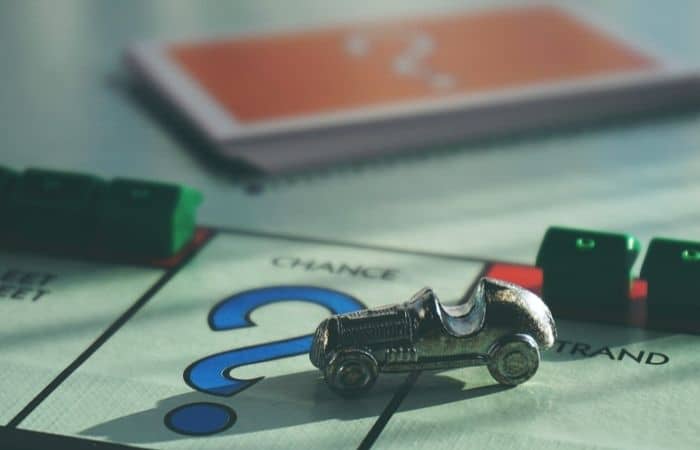 The fast food chain started the sticker collecting phenomenon back in 1987 in America.
It's an annual McDonald's Monopoly promotion and giveaway which runs from March until the end of April or the beginning of May each year with huge instant prizes.
Does anyone ever actually win McDonald's Monopoly prizes?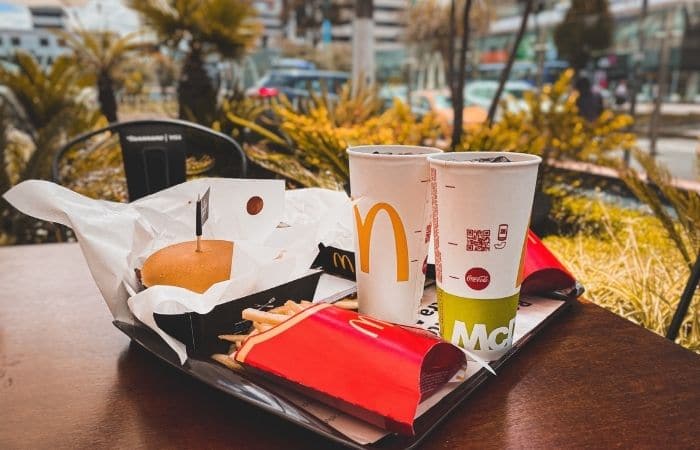 McDonald's has given away millions of prizes to customers as part of the game including instant win grub, shopping vouchers, weekend breaks, technology, cars and cash prizes.
In 2018 alone, 8,006,175 prizes were claimed, including 6 Mini Coopers, three £100,000 cash prizes, two £25k prizes and a Universal Holiday.
McDonalds Monopoly rules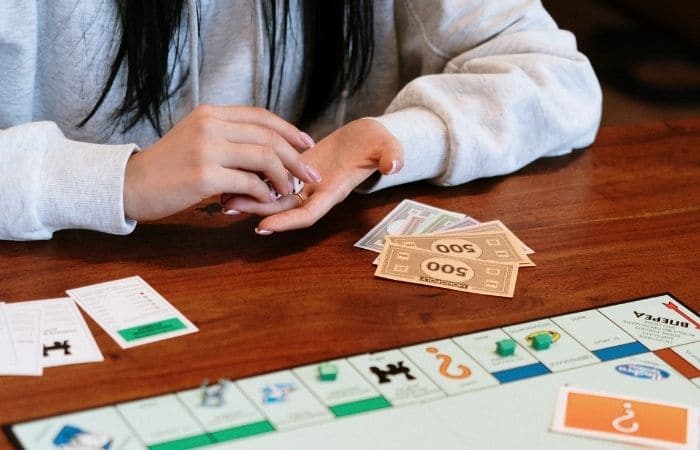 Just in case you want to have a look at the rules, old and new, here they are:
In short, to play McDonald's Monopoly, you need to be over 16 to play, but any under 18s need a parent or legal guardian to claim on their behalf.
Plus, you can only use the game pieces from the year we're in. If you've kept last years, they are now worthless.
McDonald's Monopoly rules 2019
McDonald's Monopoly rules 2018
Latest posts by Naomi Willis
(see all)