Could those receipts you see lying around help you to save money?
As a savvy shopper, you're probably used to scrutinising your receipts to make sure you weren't overcharged, or to see if you can save here and there. Not everyone does this and many people only give theirs a brief glance before tossing them aside.
This could be really good news for you, thanks to an activity called wombling!
If you've never heard of it before, you may be missing out on an underrated way to take advantage of the bonuses other people aren't interested in.
Wombling is all about finding receipts that other people have discarded and using them to your advantage.
Here's how it works and how you could make some money from it.
What is wombling?
Wombling has got more popular with savvy money savers, mostly because of the loyalty and price match schemes that many retailers offer.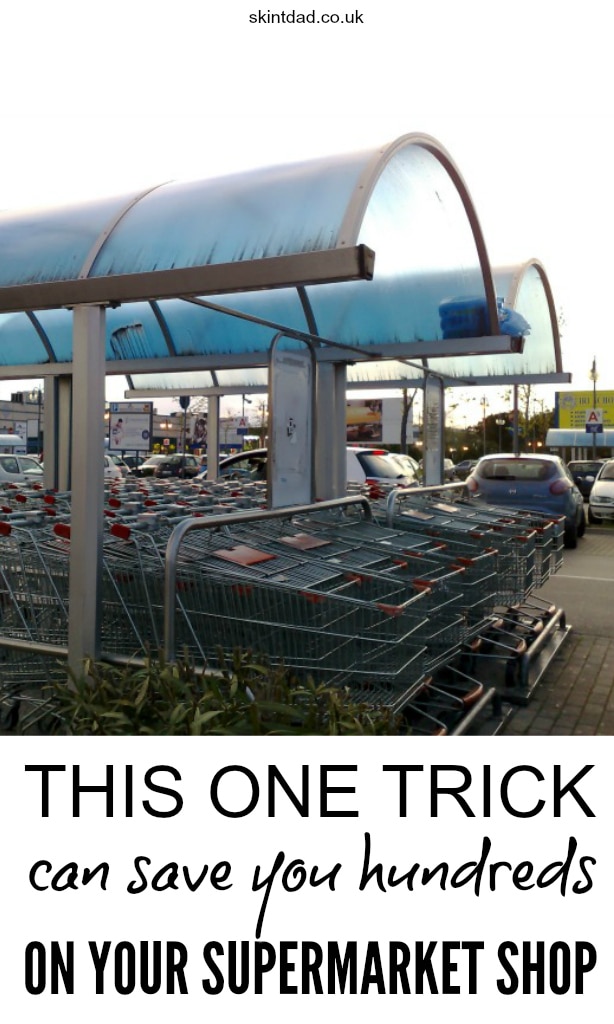 £10 BONUS OFFER: Earn easy cash by watching videos, playing games, and entering surveys.

Get a £10 sign up bonus when you join today.

Join Swagbucks here >>
It works on the basis that one person's rubbish is another person's treasure.
Wombling is purely about collecting other people's discarded receipts and rounding up their missed loyalty card points or price promise guarantees.
This idea has served "womblers" well in places like Asda. You can check receipts and receive money off vouchers if the bill doesn't turn out to be at least 10 per cent less expensive than the likes of Sainsbury's, Tesco, Morrisons and Waitrose.
Here are some of the ways that wombling can work:
Asda Price Guarantee
Asda Price Guarantee is being scrapped from 3 October 2018!
For more information please read all about Asda Price Guarantee ending.
With Asda Price Guarantee (or APG), you enter the barcode number at the bottom of your receipt and the tool will compare your shop against other leading supermarkets.
If the shop didn't work out to be 10% cheaper on comparable items, you'll get a voucher for the difference.
You'll need 8 or more items on the receipt to be able to compare products. You'll also need a printer as you need to print the vouchers off.
Asda is one of the most popular wombling haunts and stores are aware of it. Many of the stores now get staff to clean up their car parks to stop any womblers, leaving nothing behind for wombling money savers.
However, you don't need to let a lack of other people's receipts put you off. Just be super savvy and use an Asda Price Guarantee hack to make sure you get the most back EVERY time.
Tesco Brand Guarantee
Tesco Brand Guarantee has now ended. Please read our guide for more information.
Tesco's Brand Guarantee is similar but any savings are deducted instantly so it's not a good wombling bet.
If you find a receipt from someone who didn't collect any points on their Clubcard, there is the option to get these points added manually to yours.
This involves taking the receipt and your Clubcard into a store and it must be done within 14 days of the original shop. You're only able to add two receipts per day.
Read this ultimate guide on how to collect even more Tesco Clubcard points.
For a quick way to earn free Clubcard points, take a look at Tesco Views (you also get a chance to win £1,000 as a Tesco gift card too!)
Morrisons Match and More
Morrisons don't have any price or brand guarantees but if customers didn't use their Match and More card with their shop, the points can be added afterwards if you pop into a store with the receipt and your Match and More card within 30 days. You are also only able to add two receipts every 14 days.
Sainsbury's Nectar
You've got two options with Sainsbury's. Firstly, collect any receipts where the Nectar points haven't been added to the receipt as yet.
You can also collect brands match vouchers that are printed from the till to get a bonus on your next shop.
Related post: How to collect Nectar points without going anywhere near Sainsbury's
Homebase has ended
You used to be able to collect Nectar points on any Homebase receipts, however, this was withdrawn and you're only able to add points on purchases made up to 31 December 2016.
Superdrug Health and Beauty Card
Superdrug's loyalty points are another where points can be added on later. You don't need to go into a store for this but details from the receipt are needed.
In some stores, you'll be given money off vouchers with your receipt and lots of people tend to discard these too. If you find any of these, "womblers" consider them to be finders' keepers.
Boots Advantage Card Points
If you find a receipt you have 45 days to go back to Boots and add any unclaimed Advantage card points.
For loads of other ways to collect Advantage Card points check out this massive guide.
Farm Foods
Frozen food retailer, Farmfoods, gives you vouchers both in their leaflets and newsletter.
At the moment, you can get vouchers for £2.50 off a £25 spend and £5 off a £50 spend.
If you find a receipt that's been discarded, then take it back to the store, along with the voucher, and claim back the discount – which can be paid in cash.
As well as the latest money-off vouchers, you can also find all the Farmfoods offers in our guide.
ODEON Cinema Premiere Club
ODEON run a Premiere Club to collect loyalty card points on the tickets you buy.
To have points credited, you need to send the receipt in the post to FREEPOST ODEON Premiere Club and they will add them manually.
You need also to provide a phone number and your ODEON Premiere Club Card number.
You can then spend your points on selected snacks and drink, Ben and Jerry's ice cream and, most importantly, cinema tickets.
Related post: Where to find cheap ODEON cinema tickets
KFC
KFC run a loyalty scheme called the Colonel Club where you collect chicken stamps via their app. You save them up and can then get rewarded with free food or money off.
Three stamps gets you a free side dish, seven stamps gets you a free snack and 11 stamps get you £5/€7 off.
You need to add the receipt within 7 days and you need to use the rewards in three months or you'll lose out.
McDonalds
McDonalds run a loyalty scheme on their coffee. When you buy 6 cups of coffee then they give you the seventh free.
You can collect stickers from the actual cup, but many people just discard them.
During McDonald's Monopoly, you can also womble the game stickers to try and win instant prizes or property sets. You can win up to £100k cash!
Costa Coffee
Costa's Coffee Club also allows you to womble receipts. Collect any discarded receipts and add them to the app, which will get you free drinks.
Is wombling legal?
Here's the good news: technically, wombling isn't illegal!
Not all retailers are keen on the idea of wombling though. Most have rules that loyalty points and money off vouchers should only be used by the person who bought the items in the first place.
If you're caught out using receipts for items you didn't buy, there could be problems. It's likely that any points accumulated in this way could be removed, at the very least.
So when you're wombling you need to be prepared for the possibility that your efforts may ultimately be a waste of time and effort if a retailer does catch you out.
You also can't take receipts out of bins or pick them up in the shop. If you want to collect bonus, unused points you can only do this outside of the shops (in car parks, trolleys, bushes etc).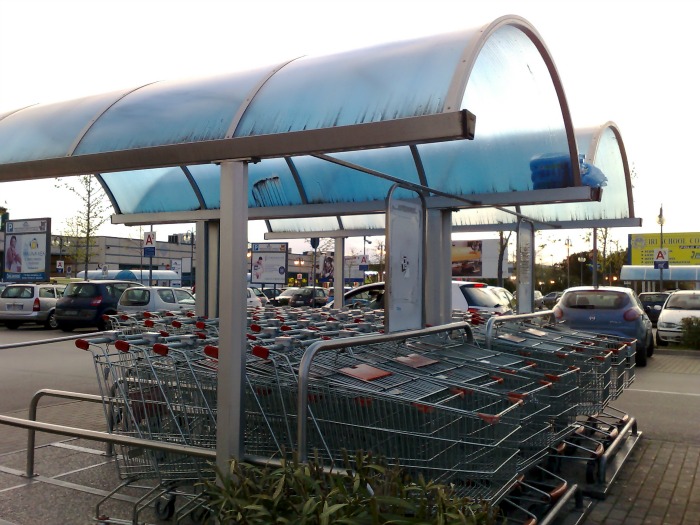 From an ethical point-of-view, it's a bit of a grey area. "Womblers" will tell you that there's nothing wrong with what they're doing. The original customer obviously wasn't interested in using their receipt to save money or collect loyalty points and just left it as litter.
Wombling tips
If you don't fancy scouring for discarded receipts you don't always have to hunt around outside. Another option is to ask family and friends if you can have theirs.
If you go wombling, it's important not to forage in bins for receipts. Focus on other places that are considered "fair game". Look in trolleys, hunt around for receipts that have blown into bushes or around the car park.
Don't forget to look at smartphone apps to get an added bonus. One of my favourite apps, CheckoutSmart will pay you cashback on selected items. You've also got Shopprize which will pay you in Amazon vouchers for photos of receipts.
Read the full guides:
I'm sure their terms say that you are meant to upload your own receipts to ensure there isn't over abuse, so be conscious of that.
Is wombling worth it?
Wombling can be time consuming – you have to go looking for the right kind of receipts, for starters!
There is usually a limit of how much you can receive back in money off vouchers.
It's therefore a good idea to be cautious about adding too many receipts in the average month, especially if you don't have a history of doing many shops at a particular retailer. This can flag you up to the stores and increase the chances that they'll rumble you.
As an added benefit, you're also improving your local community. By heading outside and picking up receipts, you are helping to make things cleaner for all. Perhaps look to pick up any other rubbish you find on your womble hunts as well.
I always think that it's good to pay it forward. If you are getting something for free, consider paying it forward from time to time. Although a lot of people who womble do this to help budget if you can afford, donate something you've picked up at a reduced price to a food bank from time to time.
::
Some people feel it's too unethical if you didn't make the purchase yourself. However, if that doesn't bother you, wombling is an easy way to earn money off your future shopping trips.
How do you feel about wombling? Have you ever had a go at wombling or are you tempted to now?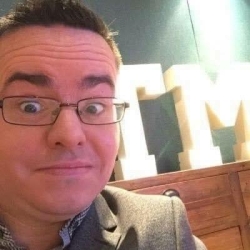 Latest posts by Ricky Willis
(see all)