Money can come easy and go just as quick!
The way we all manage money can be very different too. One person may be a natural saver, but the other has trouble not spending every penny.
However, we learn about money (even if not in school) would some of these come from life experience, our parents or even grandparents who pass on advice to help make life easier.
Best money saving tips
We've got an amazing bunch of people in the Skint Dad Community, and they've shared with us some of the best money saving tips they've ever been given.
Maybe you've heard some of them? Perhaps you already do some others? Hopefully, some will be able to help you with your own financial journey?
And, at the end of the day, if you look after the pennies and the pounds will take care of themselves :) and these tips can help.
You can always afford to save something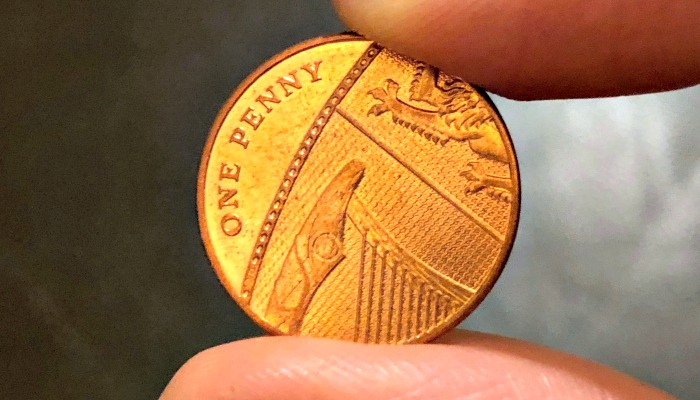 £10 BONUS OFFER: Earn easy cash by watching videos, playing games, and entering surveys.

Get a £10 sign up bonus when you join today.

Join Swagbucks here >>
"If you can afford treats, you can afford to save something! However small, always save at the start of the month so that you won't have touched it. if you wait until the end of the month to see if it's spare, you'll have ended up spending it!"
– Kirsty H
Live in thirds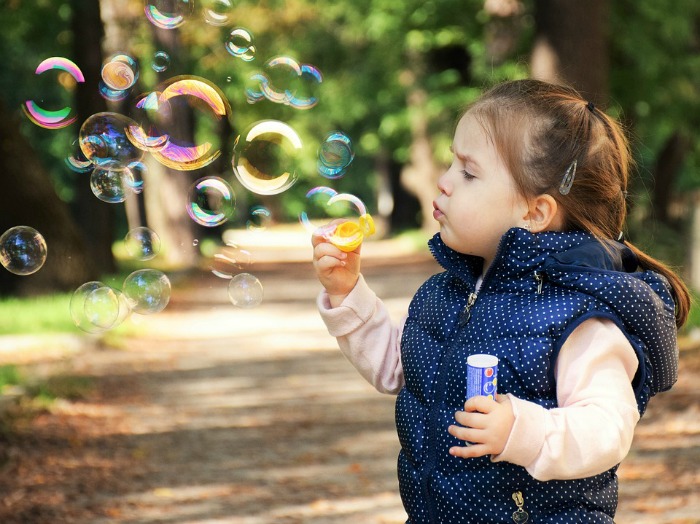 "Live everything in thirds: 1/3 work, 1/3 sleep and 1/3 play. It's the same with money: 1/3 save, 1/3 bills, food, clothes and 1/3 fun. (Oh, and never get in debt)"
– Emily I
Everything is a bonus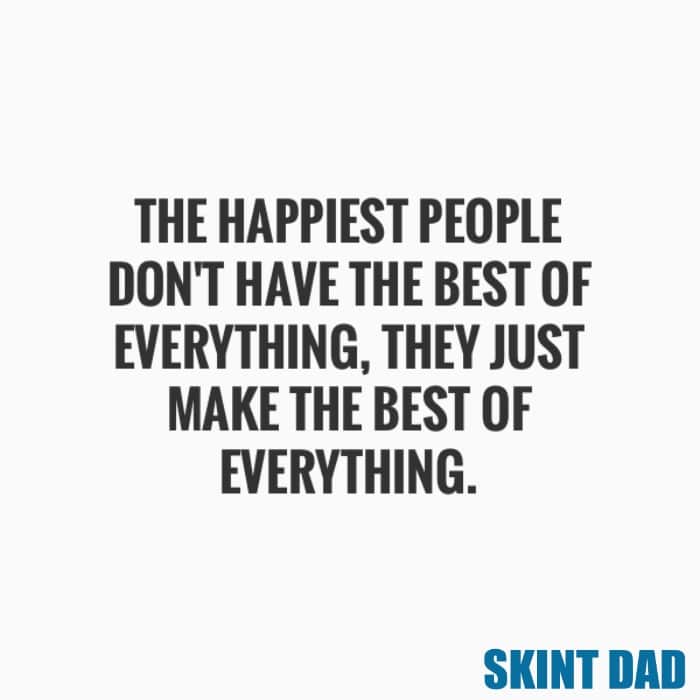 "My dad has always told me as long as you got a roof over your head food in the cupboard and all your bills are paid everything else is a bonus."
– Alan W
Pretend to earn less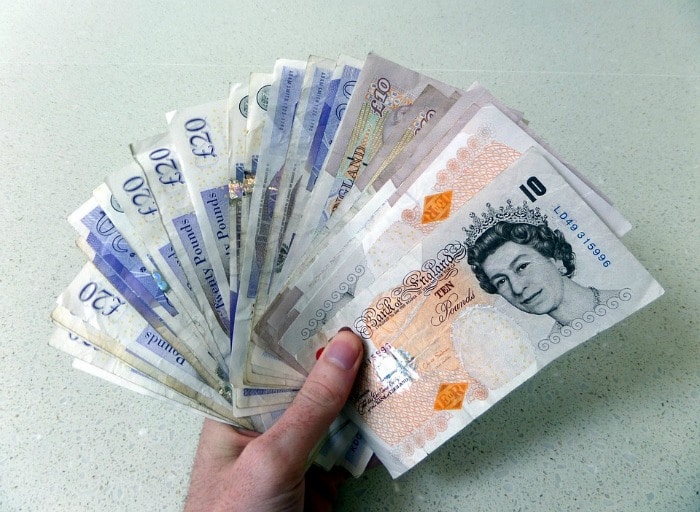 "For me, saving was a mindset that has many layers. We spend what we earn, so earn less. Not literally, but if you make £1000, put £200 away – you earn £800 now. Obviously, it's hard if you're used to £1000, so cut it down, i.e. £10 per week into savings, then £20 and so on… It's easier to save if it's lowered over time rather than diving in.
– William C
Pay yourself first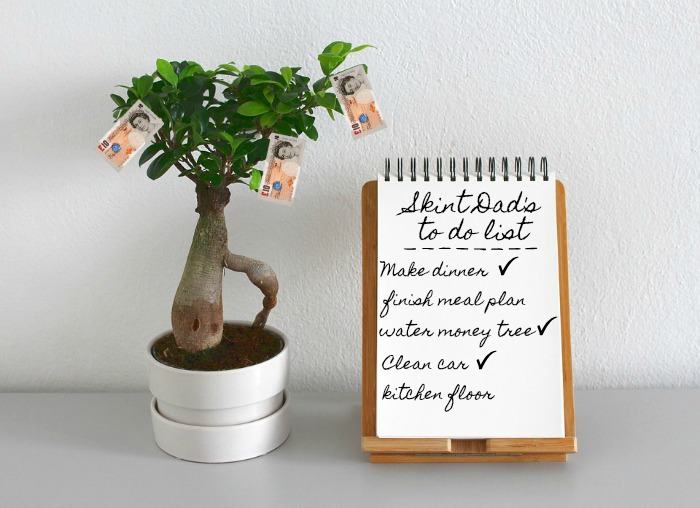 "Pay yourself first…Treat savings, holidays and Christmas like other household bills, so you don't miss out on these things. I save an amount each month for holidays and see this as a bill so I never need to stress about whether or not we can take a break. Holidays are very important to me, so I make them a priority."
– Jill P
Money vs love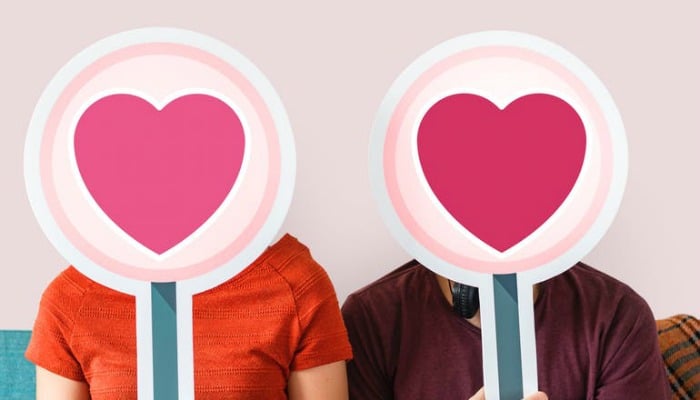 "Spending money on your kids isn't showing them love."
– Sue E
Use envelopes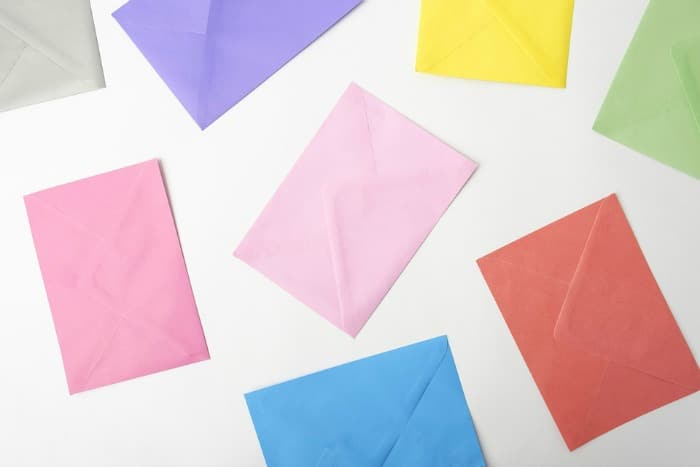 "After paying bills put your shopping money in an envelope give yourself a certain amount every day. Say £20. Say you spend £14.00, you put the £6.00 on the following day, so you have £26.00. Do that for the seven days. It makes you look for bargains as you are pretty proud of yourself day to day saving money. At the end of the week put what you've saved in a jar and by the end of the month see how much you've saved."
– Helen G
Watch your spending
"Do a budget sheet however wacky at first..if you are truly honest you will surprise yourself and have a spending diary for a couple of months to see where your money goes tracking every penny. You will be an expert at trying to reduce your outgoings, and then your budget will work for your household, but you must have something for each of you in the family as a treat spend…I did this and am happy to share that I was buying lots of magazines at £3 a time running easily into £20-£30 a month so now I have an online subscription. There is no clutter of mags..can save and read offline..keep looking back at old issues love it..and is my treat spend and now saved myself money..passing mags on..and my sanity."
– Maria S
Overpay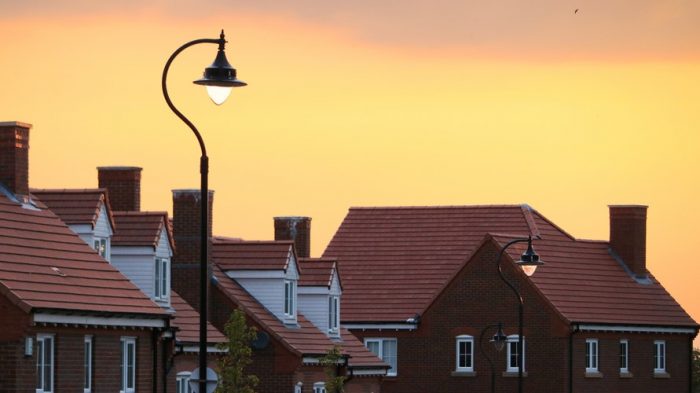 "My parents told me to overpay our mortgage, and we started just with small amounts added to our monthly payments. We took a break when our son was born for a few years but once I was back working we started overpaying again, and this time we were able to see online our amount left to pay. Once our son was old enough, we got him involved learning how maybe not having that takeaway meant we were able to overpay another £20. Took us some time but we made the final payment earlier this year, husband and I are 45. Now we are working on our retirement plans."
– Angela R
It's not always a saving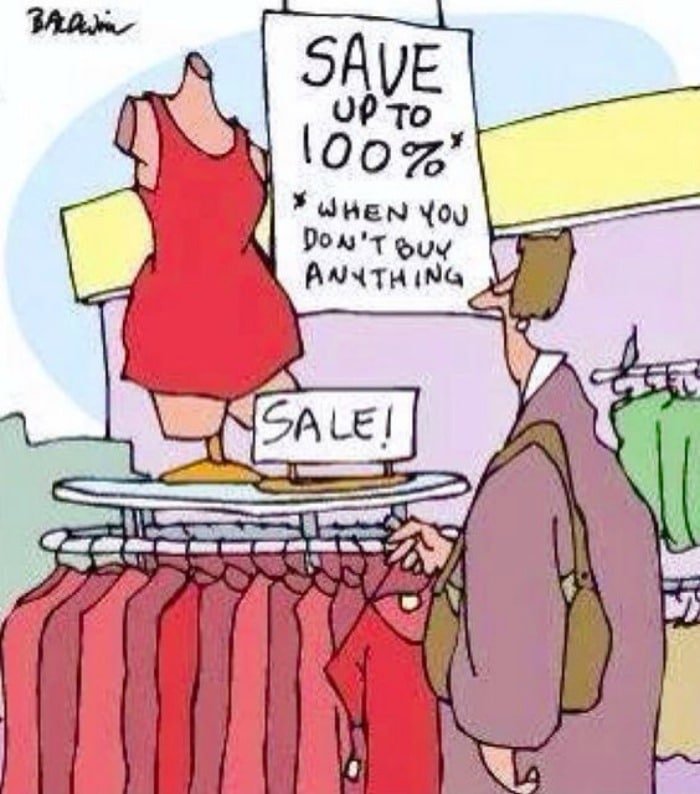 "If you buy something that is 50% off you aren't saving 50% if you wouldn't have bought it at full price. I'm not saying I don't buy it. I love a bit of shopping… just don't kid yourself that you have saved money."
– Rob P
Buy cheap, buy twice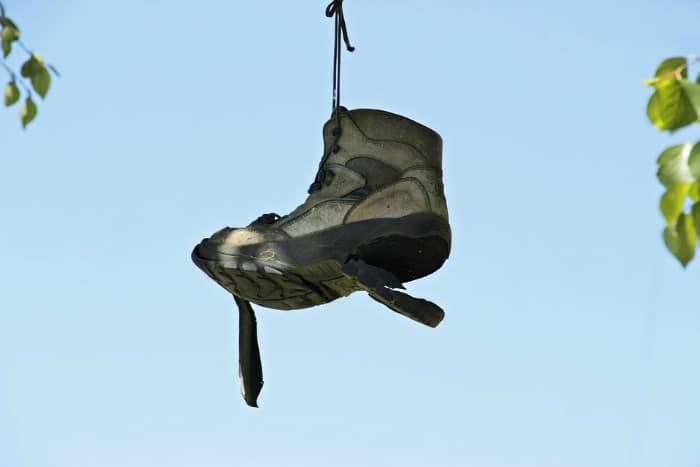 "If you buy cheap you buy twice. Sometimes a bigger outlay reduces the need to keep buying over and over again at a smaller cost, which totals more than the original outlay! I'd rather spend a bit more on a coat, boots, jeans etc stuff that'll never tire from fashion or getting their use and get cheaper pyjamas, t-shirts etc."
– Rebecca D
Never give more than you can emotionally afford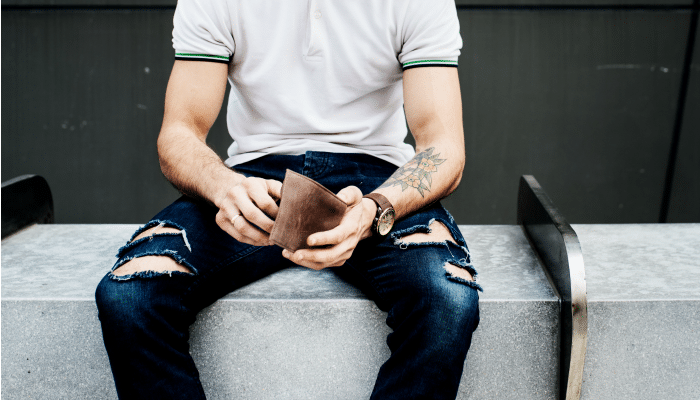 "Never give more than you can afford emotionally. Some people could lend £1 and feel ripped off."
– Joy B
Have two accounts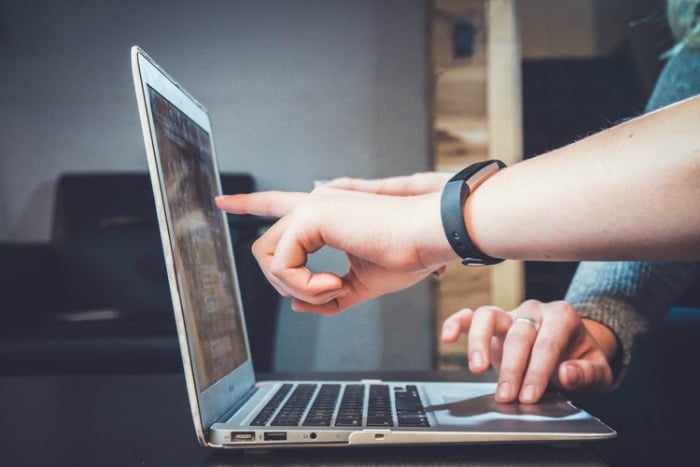 "Have two separate bank accounts. On payday transfer the amount needed to pay that month's bills into your second account. You now know how much you can spend on food etc . Also if you get paid on 1st of month try not to touch the second account's money until 3rd. The following month leave it till 6th. It means that every 10 months you have a month's money spare. Helpful for Christmas or holidays."
– Denise L
Have a clear out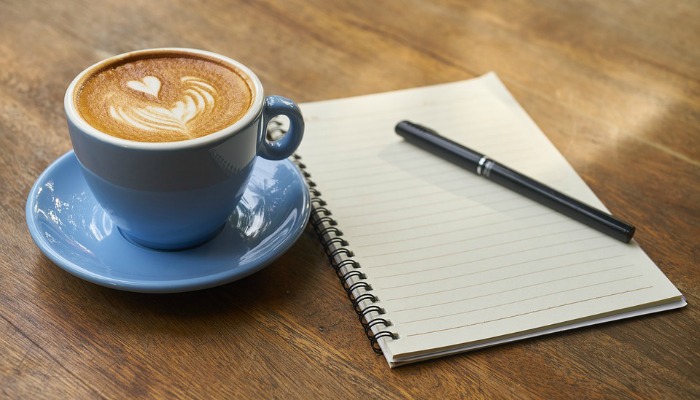 "Like a spring clear out, have a finance clear out. Spend a day going through your income and expenses, use the time to plan to do better in the next few months. Eg, stop useless direct debits, switch utility or bank accounts, check for lower interest rates, challenge yourself to a saving goal etc."
– Shirina A
Money is a game you need to learn to play
"Money is a game. Learn to play it. Do you have 20k? And want a 20k car? Finance it – you've got the cash there, but it means that over the five years, you can add to your 20k and it's always sitting in case of a rainy day that allows you to take £1000+ if you need to."
– William C
Be more frugal
"Don't sign anything. Buy everything secondhand. Time trips to supermarkets to coincide with yellow sticker time. Have eggs n bacon for Sunday lunch, not a roast. Sell everything you haven't touched for six months."
– Eddy P
Pay the bills first
"Pay your rent/mortgage and council tax first. Without a roof over your head, you won't have any bills."
– Joy F
Little at a time
"Not really advice but my dad always told me the key to money was spend a little, save a little and share a little. I live by that. After all the bills are paid that is."
– Sophie H
Learn to see differently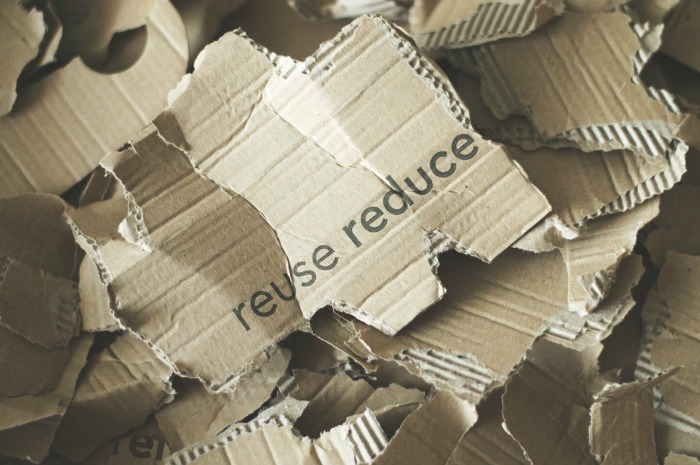 "Vast concept but a lot of amazing things are created from necessity and someones ability to look beyond the obvious. An old pallet is just new timber, grandmas old LP collection is moldable plastic or a quirky clockface. Look at a thing, and force yourself to see something different in it. Nowadays fixing or "Upcycling" things is some kind of hip fad that crazy people do, to me, it's just normal."
– Jordan B
When will you pay?
"If you can't pay for it now, you won't want to pay for it later."
– Kara G
Need or want?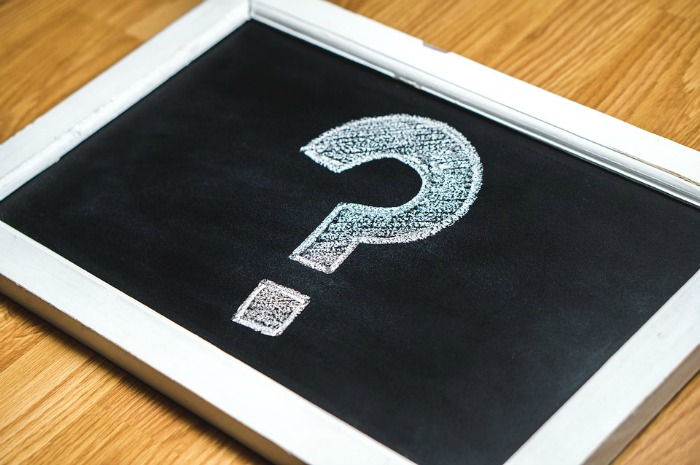 "Before buying something, ask yourself if you need it or do you want it? If you need it, then purchase it. If you want it, ask yourself why?"
– Sue D
If you can't afford it don't buy it!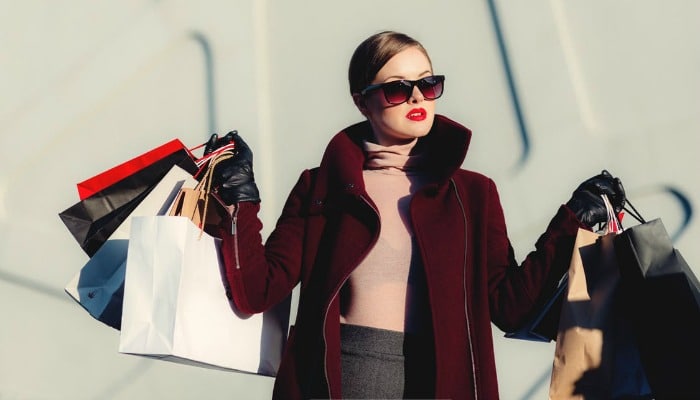 "I'm 31, and I've never had a loan, credit card, overdraft etc. I've never had anything on finance. I have a good credit rating. I moved out at 20, and all my bills, sky, phone contact etc are in my name and always paid on the first of every month direct debit. I know that my money is mine and not owed to anyone. If I want something, I save up. I love my holidays, and that's where I use my money. If I lost my job tomorrow I know that I wouldn't be worried about debt collectors at my door etc cos I don't owe anything to anyone."
– Leah S
Never a lender or borrower be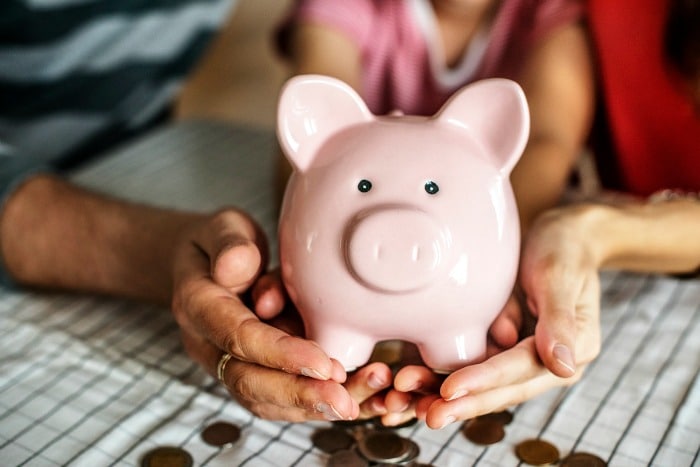 "No matter how big or small, arrange for a standing order for an amount you can afford to be paid monthly into a savings account straight after important bills have been paid."
– Belle M
Plan your shops
"Definitely cupboard audits and meal plan around what you have in – I buy meat in bulk and other bits in reduced then eat around them. When you have extra cash, buy a couple of long life tins/freezable items for the longer months and only take cash when you food shop to remove impulse spending. Don't be afraid to ask for discounts when shopping online (a lot of the bigger sites have a live chat to ask on) and take pack lunches and snacks to work instead of buying out. It's a habit you need to get used to, but then it becomes routine."
– Amy C
Communicate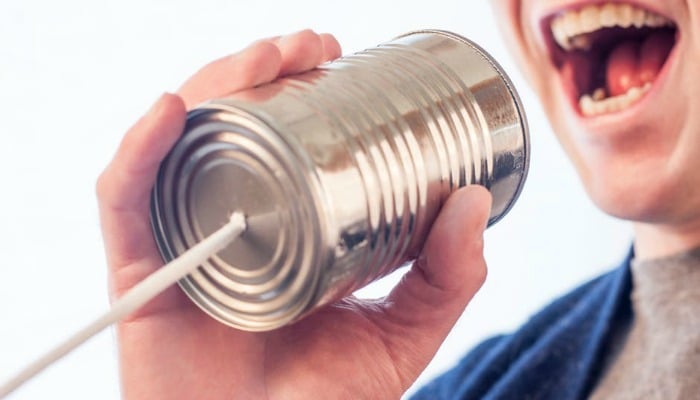 "Communication is key, speak up for a discount, if you don't ask you don't get, AND any financial worries or woes don't ignore them, always communicate. If you can't pay something call and let the person/company/business know, never ever ignore things and let debt spiral as that's where the problems lie, people can't help unless they know there is a problem…and there is always a solution."
– Lynsey A
Save for a rainy day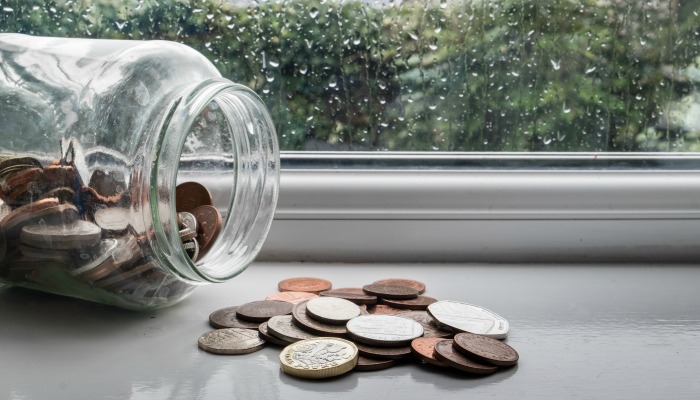 "I was always told to put some money away for a rainy day. When I was younger, I used to think it meant that we could use the money in the winter when the weather was always grim! Then, I sat there wondering why we weren't doing something fun. Now I obviously realise my parents were saving hard so they could clear their mortgage and provide for us."
– Ruth F
And, if all else fails…
"Stay a virgin. Never have a boyfriend and alcohol is bad too and makes you spend a lot and make stupid financial choices."
– Kelly F
Some responses were edited for clarity.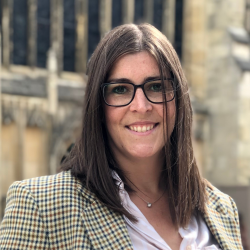 Latest posts by Naomi Willis
(see all)