The NutriBullet Blender is great for soups and smoothies but can put a dent on your budget. Take a look at some budget friendlier cheaper options.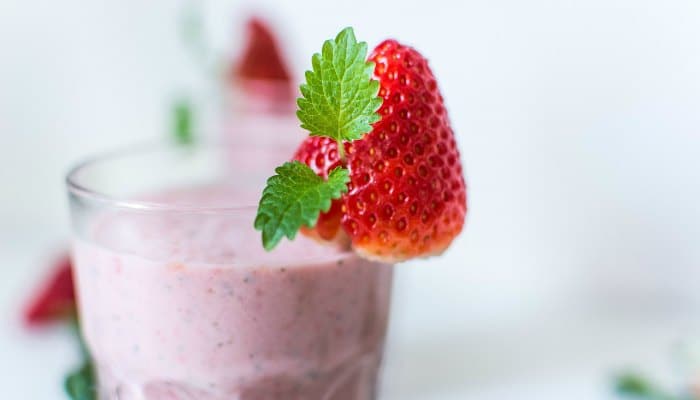 £10 BONUS OFFER: Earn easy cash by watching videos, playing games, and entering surveys.

Get a £10 sign up bonus when you join today.

Join Swagbucks here >>
I have to confess that the NutriBullet does look cool, and it even has a cool name!!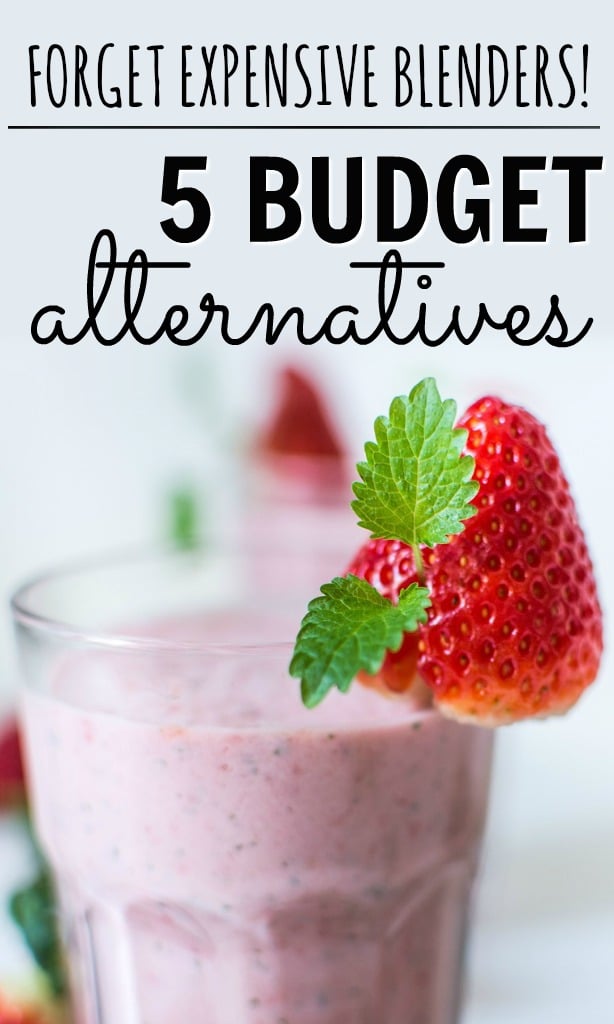 The blender has taken the UK by storm and sales are well up but is it worth forking out nearly £100 for a potential kitchen fad that you may not use after January comes to an end?
Even if you use it for more than a month, I can imagine that it is a good bit of kit but, when things are tight, is it really worth forking out the extra money for a super-duper blender?
If you have the spare cash then by all means give it a go as the reviews do look positive (haven't tried the product myself), however if you like the idea of making smoothies and soups yourself (it works out cheaper and healthier so why wouldn't you try?) then here are some of the cheaper alternatives.
In no particular order:
Breville Blend-Active Personal Blender



Pick it up from Amazon for £19.99 and free delivery when you spend over £20.
If you usually shop at Tesco you would pay £20 for the blender (and get 20 Clubcard points too). You can opt for free click and collect or pay £3 for standard delivery.
Argos also have the item on sale at £19.99, with free click and collect or you can pay £3.95 for standard delivery.
With this personal blender you get a 600ml bottle and a blade that can crush ice.
Whether you're after a smoothie, breakfast drink or iced juices, with this blender you just put everything in and whizz it with the one-touch action. That means that you put the bottle in the base, twist it into place and press the button to make your drink.
The blade lid can be removed and replaced with a leak-proof lid for when you're on the go.
If there are a few of you in the household who like a smoothie, then when not upgrade and go for the family pack. You get 2x 600 and 2x 300ml bottles for £27.99 from Amazon.
Morphy Richards 48415 Easy Blend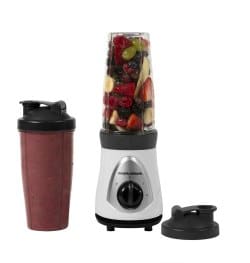 This Morphy Richards blender is on sale for £17.99 at Argos, Currys and Amazon so it's your choice of which retailer you want to purchase through, depending on delivery options and cashback.
At the moment, Quidco offer 1.5% cashback at Argos (not on reserve and collect or fast track) and 1.5% at Currys on small appliances so you can make a bigger saving on the price (Amazon very rarely offer any cashback deals).
This blender comes with two 750ml beakers and each has its own blade and lid.
It has two speeds and a pulse setting if you want to change the consistency of your smoothie. The four blades are strong enough to crush ice or mix frozen fruit or ice cocktails (or mocktails if you're being extra healthy).
They also suggest that you can make salsas, petsos and herb rubs.
The unit itself is quite compact if you have a small kitchen and it can all come apart for easy cleaning.
I think this has to be quite a good overall blender as it has reached the number one best seller on Amazon in the speciality appliances section.
Duronic BL3 Blend & Go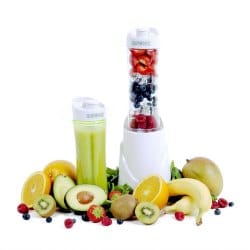 The best bargain on this Duronic BL3 Blend and Go is on Amazon for £14.99 plus add on £4.43 for delivery.
Simple to use; you just pop what you want into the bottle, screw on the blade, put it on the blender and push it down until you get the consistency you want. You then pop it off and away you go.
With this blender you get two 600ml bottles, one is clear with a white lid and the other is green with a white lid but you can pick up other bottles as part of the same range on other sizes and colours.
Russell Hobbs 21350 Mix and Go Blender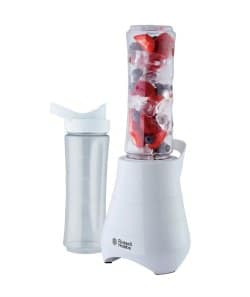 The cheapest Russell Hobbs Mix and Go Blender I could find was on Wilko for just £15, plus £4 for delivery – but it's out of stock when I last checked (sorry).
However, you can pick it up from Amazon for £20 with free delivery.
This blender has strong blades that can crush ice to make a great smoothie or ice drink.
You get two 600ml bottles and two lids with this blender. The main unit also has nonslip rubber feet so it doesn't move around while you're blending. All bits are dishwasher safe.
With no buttons to press, you just push the bottle down to make the blending start and stop pushing when you're ready to go.
Lidl Silvercrest Nutrition Mixer (in store only)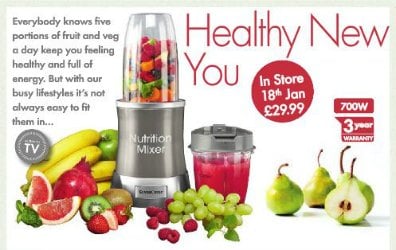 It's not in the shops yet so it's been hard to find a reviews or feedback but this nutrition mixer will be sold from the Lidl stores.
From what I've read, it can both blend and crush so it can make smoothies, dips, sauces and desserts.
The blender has a cross blade attachment which means it can cut through fruit, veg, ice and the flat blade attachment is good for chopping harder foods, herbs and grains (a good all-rounder really).
It comes with two removable tumblers and three different lids (one of them is a travel lid for on the go smoothie goodness).
You also get a recipe booklet included and it comes with a three year manufacturer's warranty.
It's in store for a limited time from 18 January 2016.
::
So with quite a saving on the price of a NutriBullett, you can still have a healthy smoothie, slushy or shake on the go but save lots of money in the process.
Enjoy!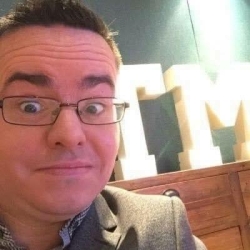 Latest posts by Ricky Willis
(see all)