There is a real trend to collect 50ps, and the Paddington Bear 50p is a popular coin. But can they really sell for as much as some say?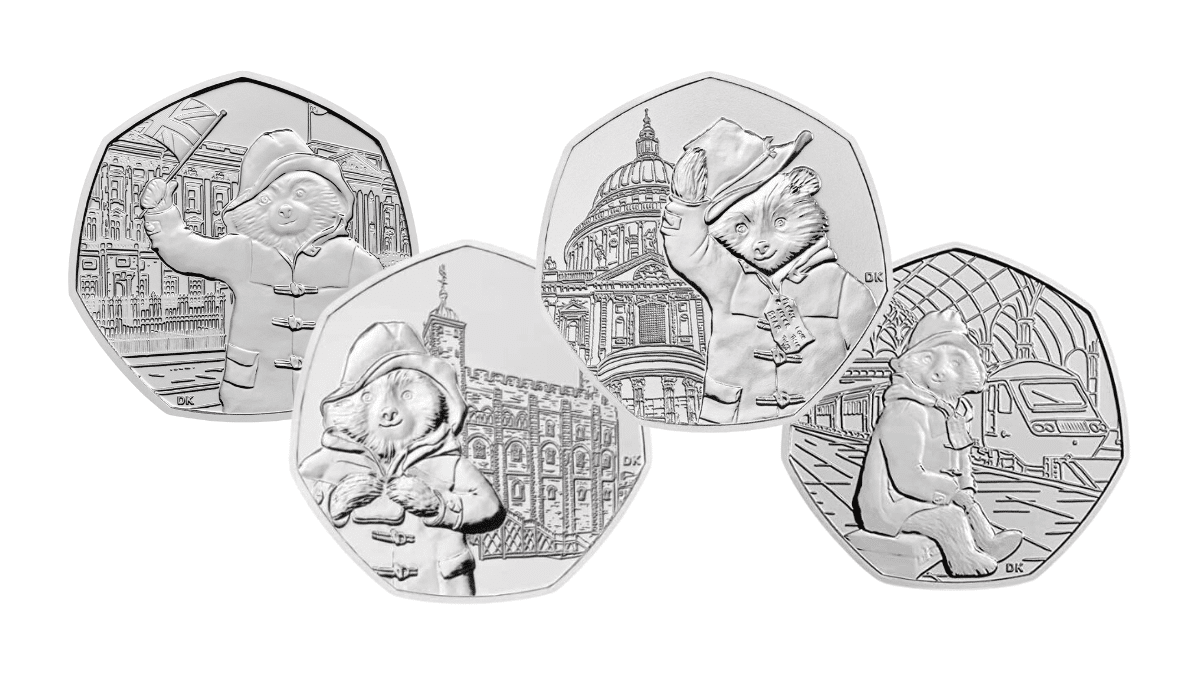 £10 BONUS OFFER: Earn easy cash by watching videos, playing games, and entering surveys.

Get a £10 sign up bonus when you join today.

Join Swagbucks here >>
Keeping an eye out for an eye-catching 50p design is something a lot of people do. Not only is it fun to get something a little different, but it can also be quite valuable – occasionally.
And the Paddington Bear 50p collection of coins are as popular as a jam sandwich!
But, even though there are headlines saying they can sell for £1,500, can you get that much?
Here we tell you about the designs and values of the coins available – whether you're a fan of the iconic bear or a devoted coin dealer.
Paddington Bear 50p coin overview
Coming across a Paddington Bear coin can bring a smile to most faces.
The iconic bear was designed and created in 1958 by author Michael Bond. The author came up with a loveable character that has been popular ever since.
The Royal Mint collaborated with the Paddington Bear estate to create a series of coins celebrating the character's 50th birthday.
Two Paddington Bear coin collections were released in 2018. One coin features Paddington standing outside Buckingham Palace waving a Union Flag, while the other depicts Paddington sitting at Paddington Station.
Both of these coins have a circulation of 5,901,000.
One year later, another two coins were added to the collection.
Both coins had a larger circulation of 9,001,000 each. One features Paddington outside St Paul's Cathedral, and the other coin shows Paddington outside the Tower of London holding one of his famous marmalade sandwiches.
Estimated worth
You may see headlines claiming "man sells Paddington Bear 50p for £1,500" floating around on news sites.
But can you believe the headline?
Sure, someone may have listed the coin for a high price and got lucky that someone placed a bid. However, it doesn't mean the bidder actually went through with the purchase.
Paddington at St Paul's Cathedral 50p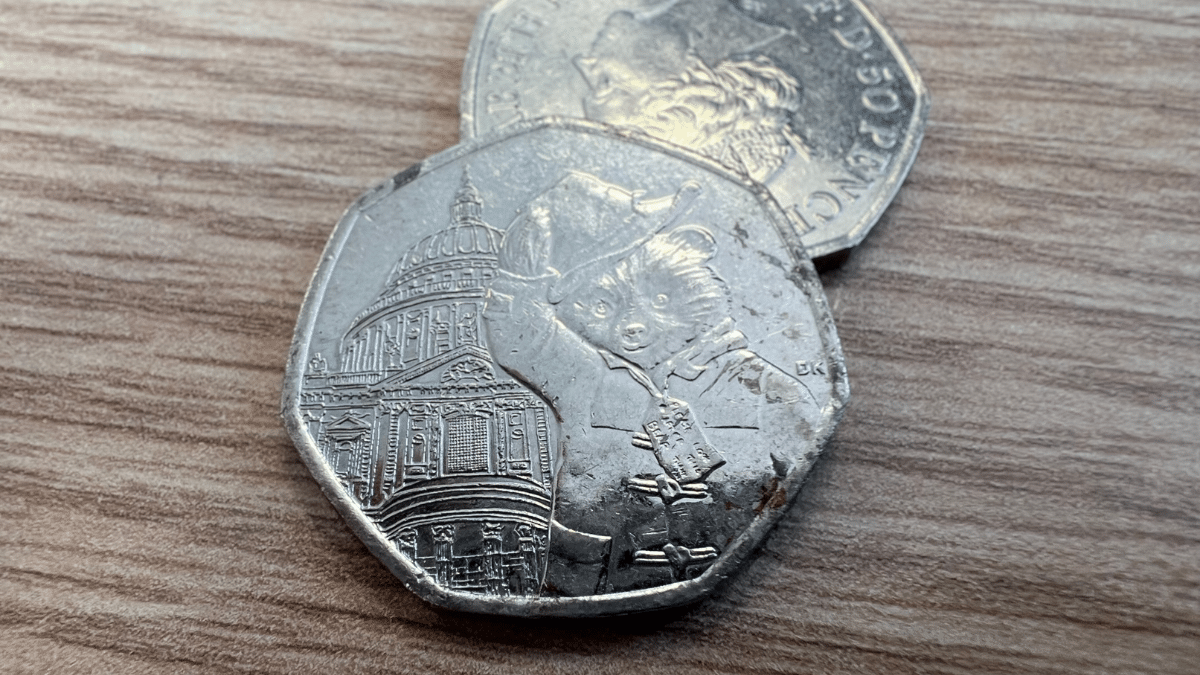 Circulation: 9,001,000
St Paul's Paddington 50p Coin (2019) has an estimated circulated value of 50p.
The coin depicts Paddington Bear outside St Paul's Cathedral.
With marks and scuffs, coins will still be worth their face value, and you will likely get much more unless you are looking at some of the other rarer 50p coins.
Paddington at The Tower 50p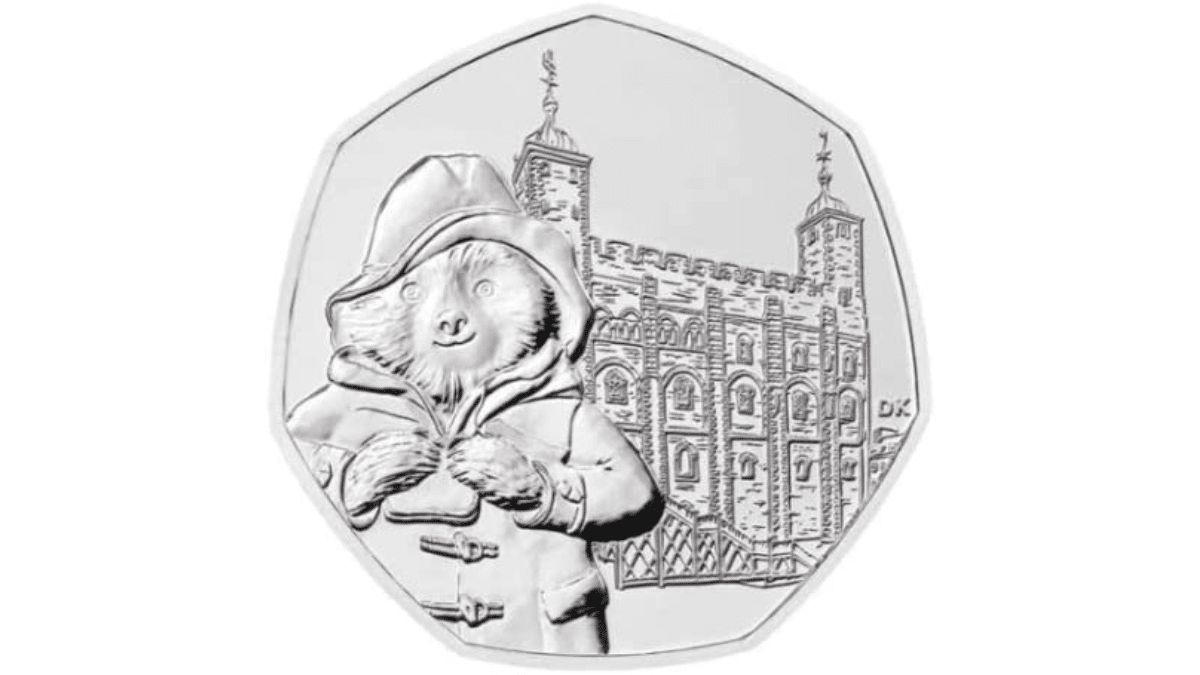 Circulation: 9,001,000
The Tower of London Paddington 50p Coin (2019) has an estimated circulated value of £1.
In 2019, the Paddington at The Tower, Paddington at St Pauls's and the Sherlock 50p were considered the rarest 50p denomination released into circulation.
However, overall, there are other coins which have lower mintage and more value.
Paddington at the Palace 50p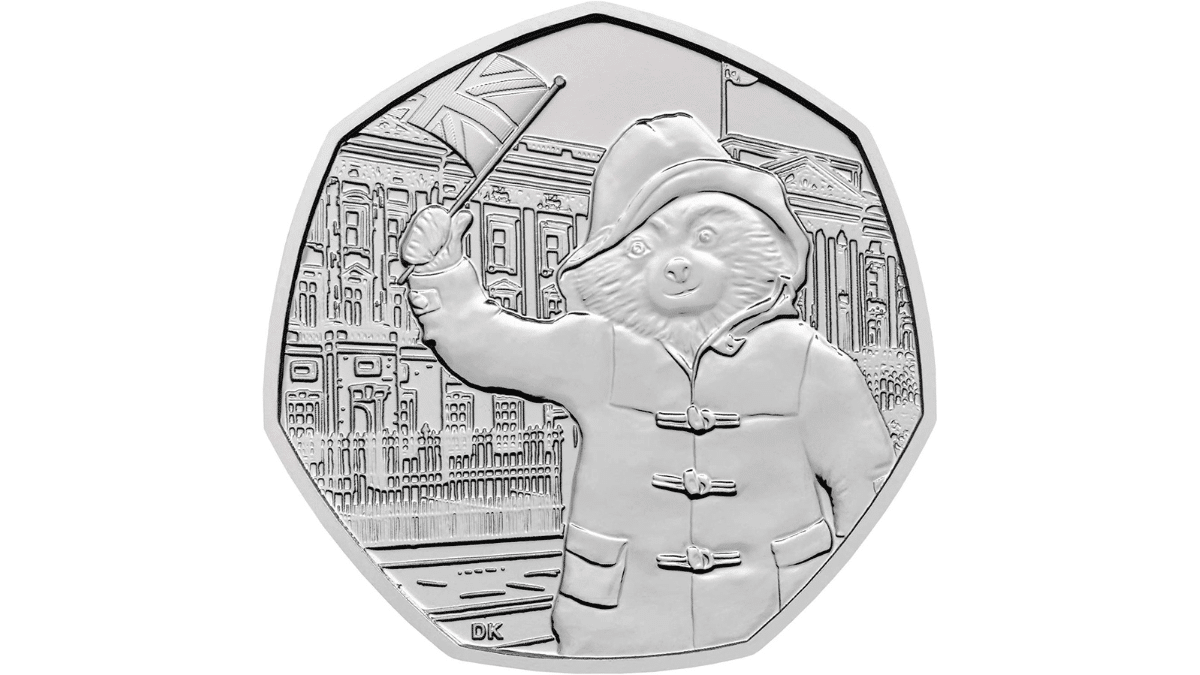 Circulation: 5,901,000
Buckingham Palace Paddington 50p coin (2018) has an estimated circulated value of £1.
The Palace Paddington coin is the joint rarest of the collection and is worth a little more than the others.
Paddington at the Station 50p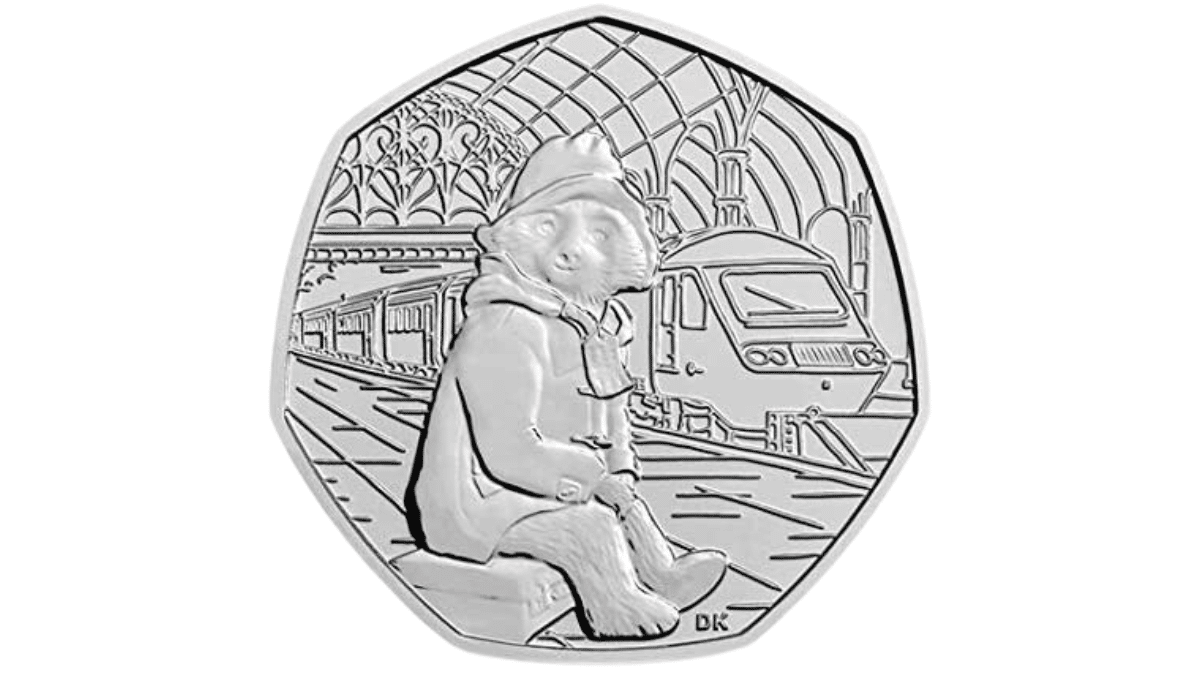 Circulation: 5,901,000
Paddington Station Paddington 50p Coin (2018) has an estimated circulated value of 50p.
---
None of these coins are particularly valuable. Both of the 2019 coins with the higher circulation simply hold their face value. The rarest coins tend to have lower circulations.
Take a look to see if you have any other rare coins in your collection.
It is possible to purchase Brilliant Uncirculated versions of the coin. The original purchase price of £3.99 has risen to £6 for the 2019 coins and is slightly lower for the 2018 versions.
The Paddington collection doesn't include particularly rare coins, so they aren't sought after by coin collectors. However, a Paddington Bear coin is something to treasure for young fans of the classic stories.
Coin specifications
Year of design
2018 & 2019
Designer
David Knapton
Size
27.5 millimetres in diameter
Weight
8g
Material
Cupro-nickel
Conclusion
As the Paddington Bear 50p coins don't have an overall low mintage, they don't actually sell for very much, even though the design is popular for collectors.
However, if you have a Brilliant Uncirculated coin (that doesn't usually appear in change), it will be worth more.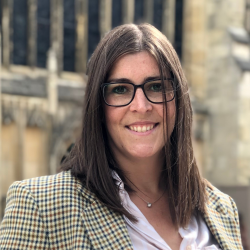 Latest posts by Naomi Willis
(see all)