Police auctions are a legal way to buy cheap stolen items. From TVs to blingy jewellery, it's a great way to save money on pricey goods or even make money online by reselling the items for a profit.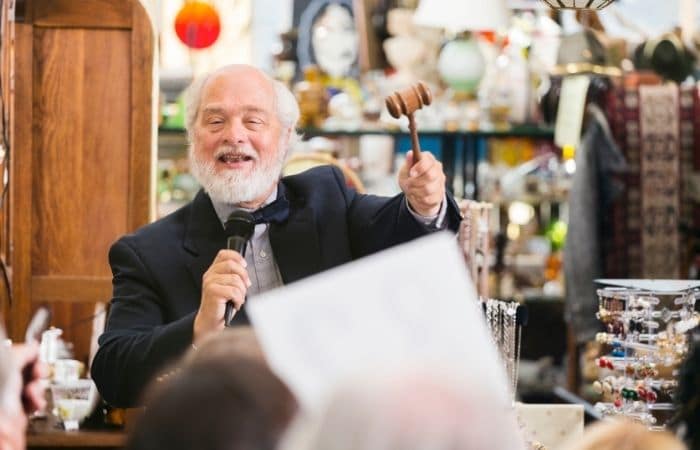 £10 BONUS OFFER: Earn easy cash by watching videos, playing games, and entering surveys.

Get a £10 sign up bonus when you join today.

Join Swagbucks here >>
Do you want to know how to buy cheap stolen items? From TVs to blingy jewellery, you could grab these items at ridiculously affordable prices at police auctions. Not many people are aware of these auctions so you could grab some amazing bargains.
But how do police auction houses work? Is it legal? Don't worry, you won't be breaking the law by going to one and you could score some brilliant deals. If you're looking for ways to save money, we've got all the information you need about buying from police auctions, right here.
From the benefits of these auctions to where you can find them, we've loaded this guide with tips and advice on how to navigate them! But first, let's take a look at what they are and how they work.
Police auctions explained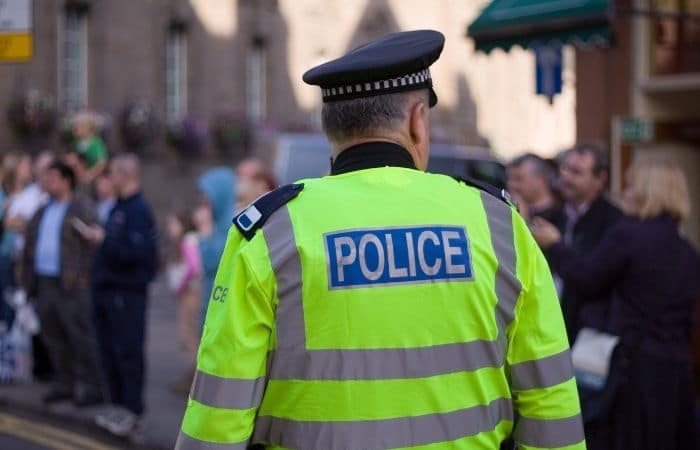 How does a police auction work?
While they investigate offences such as fraud, theft, and burglary, police forces often have to retrieve stolen items. They're also able to seize goods that are bought legally but as a result of a crime.
Unfortunately, police forces don't have the room to store stolen items that can't be returned to their rightful owners. This is why police auctions happen! These seized goods are usually sold with no reserve price, the minimum bid that's accepted for an auction item, so there's a chance to bag some real bargains.
The money raised from these auctions typically goes towards the Police Property Act Fund (PPAF) which is passed on to worthy causes and supports charities in the local area.
Is it legal?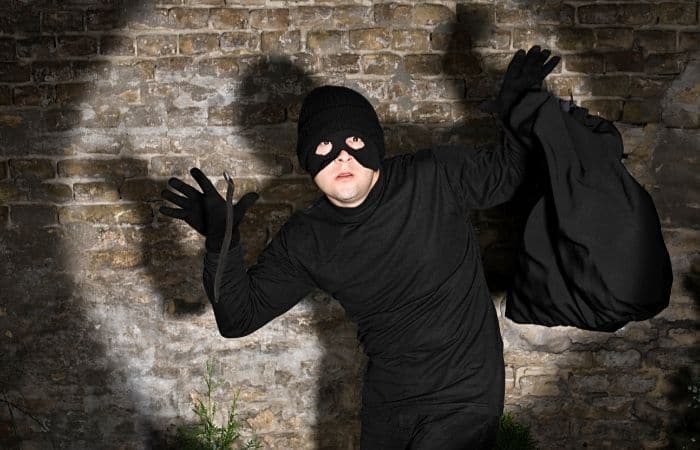 Yes! Although buying stolen items may sound a bit dodgy, doing it through police auctions is completely legal. Also, you could make some huge savings.
Even better, not many people know about them, let alone the fact that they're on marketplaces like eBay! You could find some real gems with very little competition from other bidders.
Can the general public attend police auctions?
Yes, bidders at police auction houses are often members of the public along with traders looking for things to sell to make money. Keep in mind that you'll usually need to register before you can start bidding, which can take up to a day.
What can you buy at a police auction?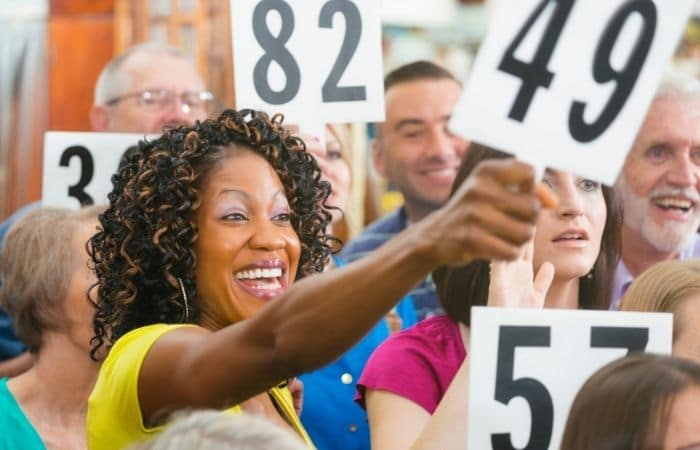 There's a huge range of stolen items available at police auctions. Expect cheap vehicles and bikes, designer clothes, power tools, mobile phones and jewellery! Essentially, if you can think of it, you'll probably find it at a police auction.
There usually isn't much information about each item at the auction. However, each listing should include at least a photograph that will give you some idea of the condition and quality of the item.
Although goods sold at police auctions are usually much more affordable than other places, you shouldn't assume that every item is a good deal just because it's being sold at a police auction.
You could check out other online marketplaces like Amazon and Facebook selling groups to see if you can find cheaper deals elsewhere.
Benefits of buying police seized goods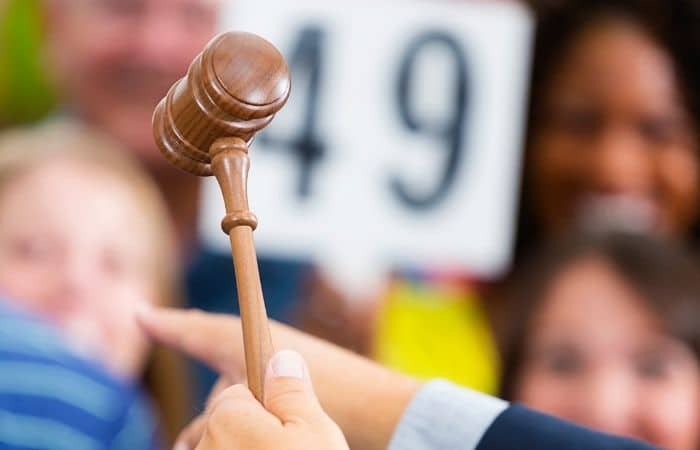 There are many advantages to buying goods seized by the police. You may find genuine bargains at these auctions, with goods being sold at a fraction of their true price. Here are some other benefits of purchasing police-seized items:
It can be a lot of fun
It's an easy way to source buy-to-sell items
There's the potential to make big profits
Gives you the chance to buy items you wouldn't normally be able to afford
Where to legally buy stolen goods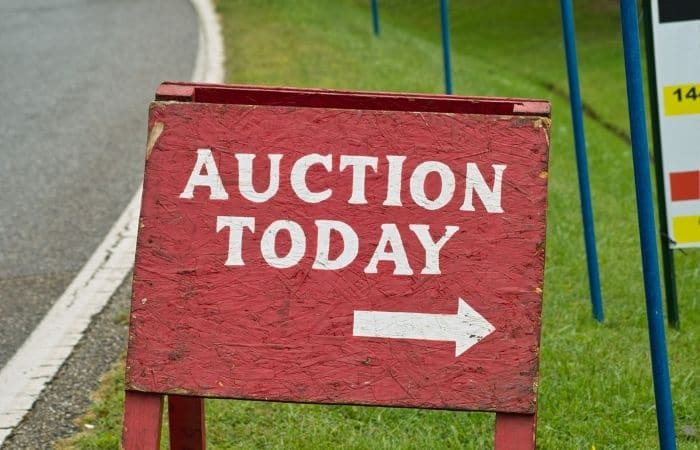 You can find police auctions online and throughout the UK. But, many items will be collection-only from various police stations. For this reason, if you live in Scotland, make sure to check before you buy a huge TV or bike from Cornwall police!
You can track down police auction houses local to you by browsing the web for your local police forces and see if they're selling off goods near to you. Below you'll find some places where police auctions can be found.
Police eBay Stores
Many police forces have created their own eBay shops so they can sell lost property or stolen goods. Some of these include:
Keep in mind the items sold on auction websites will probably be collection-only, but some smaller goods may come with the option of delivery. As with the Bumblebee Auctions, the variety of goods on sale will vary a lot.
To check if your police force has its own eBay shops, have a look at their website or contact them. You'll need to bid for the majority of the items, but there may be a few "Buy It Now" options.
Wholesale Scout
You can pick up a variety of goods and vehicles from a variety of police forces from Wholesale Scout.
If the item was not reclaimed by the original owner, it will get sold on.
As well as stolen goods from a variety of categories, you can also buy ex-police cars.
Auction Houses
Lastly, as well as online auction sites, many police forces use old-fashioned auction houses. These are auctions where buyers physically go to bid on the goods, you may have seen this on TV – shows such as Homes Under The Hammer or Flog It.
You may find you'll have to search for details of upcoming auctions on the local police force site or by looking online for auctions in your local area. An auction house is perfect for selling large or bulky items as the winning bidder will be able to take the goods with them on the day.
Buying to resell for profit? Take a look at where to buy return pallets in the UK.
Bumblebee Auctions
Lots of UK police forces use a website called Bumblebee Auctions to sell their retrieved stolen items. Here, the buying process is very similar to eBay, but it's not as user-friendly and there usually isn't a huge selection of items on there at one time.
The categories that tend to be the most popular include cameras, games consoles, bikes, and jewellery. However, it's worth checking regularly to see if you can spot some great deals.
Keep in mind, before you can place any bids with Bumblebee Auctions, you'll need to register with Nochex and connect it to your bank account. This is similar to Paypal and it will take an admin fee of around £3 to get started.
Only then will you be able to sign up on Bumblebee Auctions and start placing bids. Because of this, we only recommend signing up if you know for sure you'll use your account.
Also, unlike eBay, there's no "sniper" function on Bumblebee. Sniping involves watching other bidders as they bid against each other and then you jump in during the last few seconds with your bid. However, on Bumblebee, if you put in a bid in the last 10 minutes, the auction extends by another 10 minutes.
If your winning item isn't as described, you do have the right to send it back for a refund, but if you're collecting it, it's best to check before you take it away.
Buying vehicles at police auctions
You'll find that police-seized vehicles are listed on auction websites for many reasons. Shockingly, only a small number of cars that are listed have been involved in a criminal act. Often, the cars up for sale are ex-police cars, or they're the subject of outstanding finance agreement payments. When a finance agreement isn't met, the car in question gets repossessed.
Police car auctions are the same as regular vehicle auctions, with the cars being brought out for the audience to view. The auctioneer will start inviting bids from the audience and the price will continue to go up until the highest bidder is left.
If the reserve price has been met, then the car will be sold to that person. When you buy a vehicle that was seized by the police, we recommend that you look for three areas of interest.
Perform an HPI Check
Run an HPI history check on any car you want to place bids on to be sure it doesn't come with any outstanding finance. Usually, this information is given to buyers in a detailed description by the auction house, but it's always a good idea to be sure.
Check the service history
This is another essential check that all bidders must do. Lots of people assume if the previous owner was unable to keep up with the monthly repayments, they probably weren't able to spend any money on professional maintenance and servicing.
However, this is usually not true as lots of HP and Personal Contract Plan agreements require drivers to maintain a regular servicing schedule.
Check the logbook
Most car buyers at auctions will look for a V5C registration document or a logbook. This is also usually listed in the car description and sometimes document copies may be inside a folder in the car for you to take a look at if you arrive at the auction early.
If the car you've bought doesn't have one, you can write a letter to the DVLA to request a replacement for just £25.
Buying at police auction: top tips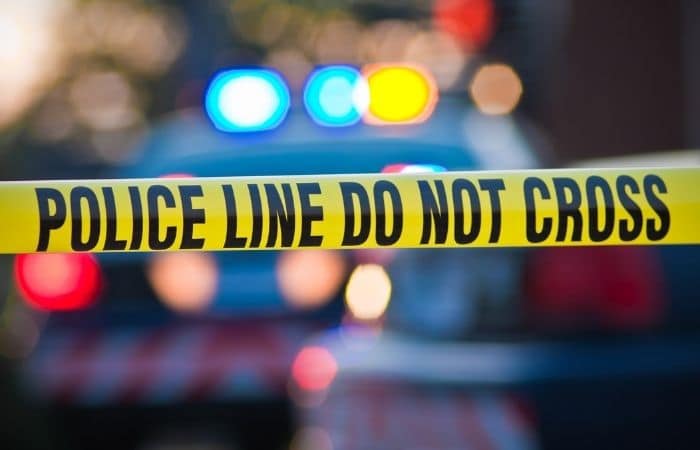 There are lots of real bargains waiting to be won at police auctions and it can be a fun and creative way to save some money, or earn it if you're planning to sell the items on! But if you're new to auctions, it can be a bit of an intimidating place. Here are our top tips:
Find your nearest police auction – as we've said before, many items are collection-only, so you don't want to be travelling long distances where you'll have to lug heavy goods back with you.
Make sure you're registered on auction websites – some sites require you to pay using Nochex. You'll also need to register before you can start bidding, so be sure to register a few days in advance so you don't miss out on any bargains.
Be careful – police auctions are supposed to be about getting good deals. If the auction items start to get too expensive, don't bid for the sake of it, as you may be able to get them cheaper elsewhere.
Final thoughts
Ultimately, police auctions can be a great way to get those expensive items you've always wanted without upsetting your bank account too much! It's perfectly legal and it can be a lot of fun.
It's worth noting that police auctions can also be a great way of making money. Buying valuable items at cheap prices and then selling them on can result in some big profits!
FAQs
Can the public go to police auctions?
Yes! Customers go to police auctions for a variety of reasons. Some of them are traders who know about the low prices of goods sold at these auctions and they use them to source items to sell on.

There are also more and more private individuals attending police auctions who are either searching for bargains or are looking for cheap items to sell on and make a profit. Be sure to register before you go so you're not refused entry!
How do I find local police auctions?
Although not many people know about them, police auctions can be found all over the UK. The best place to start is by looking through the website of your local police. This will tell you if they're going to be selling any items nearby.

Just keep in mind that you'll need to register with the auction house to be able to bid. You'll also have to pay a buyer's premium of around 15% with VAT on top of the winning bid.
Where do police sell stolen goods?
A popular place for stolen goods to be sold by police is Bumblebee and other similar police auction websites. They dispose of stolen property that couldn't be reunited with the original owners. Similar to eBay, people place bids until the auction ends.

Although the range of items can vary wildly, there are lots of bargains to be had. Bikes, in particular, can be sold very cheaply, as well as electronics that sell for a lot less than they're worth.

Cars, including former police cars, can be picked up at places like Bumblebee, but they are usually in poor condition. However, if you can put in some work cleaning the car up, there could be a serious profit to be had!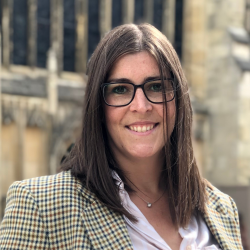 Latest posts by Naomi Willis
(see all)