Flipping items to sell on is a great way to make extra money. We've looked into the easiest and best things to sell.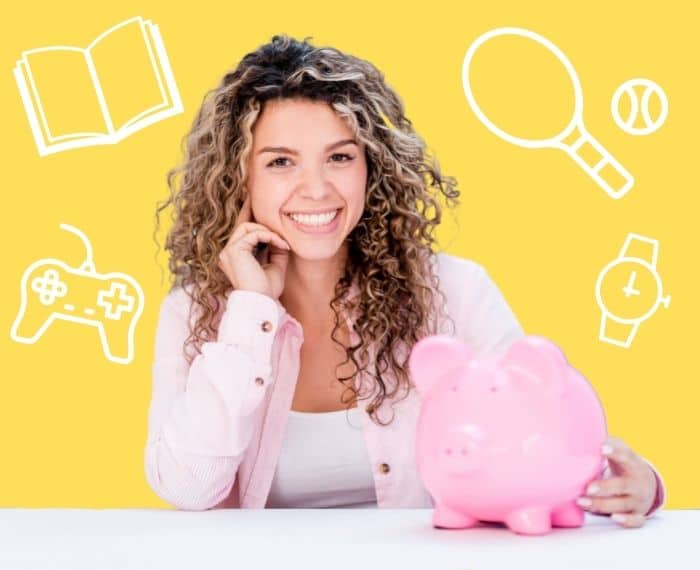 £10 BONUS OFFER: Earn easy cash by watching videos, playing games, and entering surveys.

Get a £10 sign up bonus when you join today.

Join Swagbucks here >>
If you want to resell unwanted goods to make a bit of extra cash, you're in the right place!
You'll be relieved to hear that you don't have to sell off family heirlooms to make good money from reselling.
Read on for everything you need to know about buying and selling for profit, including the most profitable items to sell, common mistakes to avoid, and our top tips for making a killing.
You'll be reselling like a pro in no time!
What is reselling?
Reselling is simply selling something you've bought to someone else.
This could be anything from flogging your best charity shop clothing finds on eBay to selling antiques you've collected over many years.
Reselling is a massive business – in 2020, the global resale market was valued at an estimated £20.6 billion.
If you're a business-minded person who wants to get your hands on a piece of the pie, there are many ways you can do this.
You can easily start your own online business, selling through a third party like eBay, Amazon, Etsy or even Facebook Marketplace.
It's a great way to make money online.
How much money can you make from flipping items?
It's impossible to say how much you'll make from reselling – this depends on your strategy and the items you're planning to resell.
If done properly, it's certainly possible to make a full-time career from flipping items.
Provided you put in the time and effort required, you could make as much as £30,000 – 80,000 per year.
Best things to buy and sell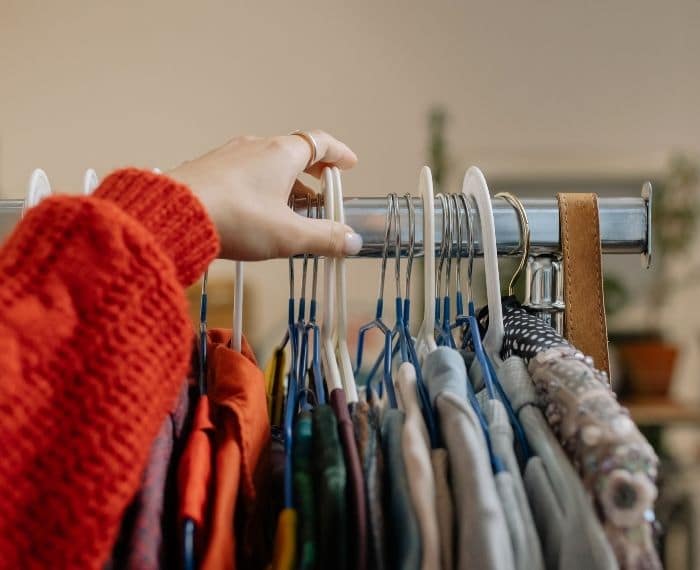 Here are our picks for the 10 best products to buy and resell.
We have chosen these items based on their availability and profit margin (looking at the factors that will determine how much money you make).
Books
These are some of the simplest, yet most popular, items that are resold across the world.
Books are readily available – from library sales and charity shops to jumble sales and reduced sections of stores. This means that you won't have any trouble stocking up.
If you know what you're looking for, vintage and special edition books can be hot sellers.
Similarly, if you want to sell books, school books and textbooks can be very profitable.
Sporting goods
Specialist sporting goods – from football boots to skis – are a great item to resell.
Because they can be expensive to buy new, there's a massive demand for second-hand products at a reduced price.
Provided that any sports equipment you buy is in good condition, you can make a profit by reselling to sporty types looking to save money.
Toys
Like books, toys are abundantly available.
Simply browse your local charity shops/thrift stores, car boot/yard sales and eBay. Whether used or new-in-box, children's toys are a popular choice for resellers.
When particular toys are discontinued or sold out in stores, parents will resort to the internet to find the perfect gift for their little one.
With a little foresight and a good understanding of the market, smart resellers can meet this demand, and make some serious cash.
Solid wood furniture
A lot of newer furniture lacks the build quality of older items – new tables are often hollow and made of sub-par quality wood.
This means that older furniture, made from solid wood, holds its value.
Solid wood furniture is widely available in charity/ thrift shops and at car boot sales, making it an easy item to resell.
You should be able to make a good profit from solid wood furniture if you buy it at a low price and flip it for a much higher one.
Gaming consoles
The UK gaming industry is worth over £5 billion.
Because consoles are so expensive to buy new, many gamers prefer to buy their setup second hand.
This is where console resellers come in.
Game consoles are a highly profitable reselling industry, particularly if you can get your hands on Nintendo products or the newest generation of Playstation or Xbox consoles.
Branded clothing
Another popular choice for resellers is branded or designer clothing.
Because items often sell out in-store, customers turn to third-party sellers to source clothing from their favourite labels.
If you look hard, branded and designer items can be found in charity shops and at jumble sales.
This may take some digging, but your dedication to sell clothes will pay off big-time when you strike gold with a designer gem.
Plus, if you build experience, why not look at how to start a clothing business.
Antiques
Antiques hold a particular appeal – perhaps because they're often one of a kind, or because they're likely no longer produced.
If you know where to look, you can capitalise on the allure of antique and vintage items.
Antique crockery, jewellery, clocks, art and much more can be found at garage sales, flea markets and charity shops.
If you've got an eye for what makes an antique appealing to customers, you're sure to make a profit from reselling antique goods.
Watches
If you're able to fix wristwatches, there's a great reselling opportunity available to you.
Watches are abundant in second-hand stores, but many of them are faulty or altogether broken.
Many of them will only need a new battery and a quick polish to be restored to their original state.
Once they're looking shiny and new, you can flip them for a higher price and make a great profit!
Ink cartridges
Though you may not expect it, there's a massive resale market for ink cartridges.
This is because printer ink is so expensive, and people using a lot of ink are eager to find the lowest price possible.
Unopened and untampered cartridges can be sold easily on eBay and Amazon – even if they have expired.
If you've got unopened cartridges taking up space at home, resell them today!
Home appliances
If you're handy with a toolbox, consider buying old or faulty home appliances and fixing them up.
These can be bought very cheap and flipped for a much higher price once you've restored them to working condition.
Alternatively, there are also working appliances available to buy and resell.
Provided you manage to bag some good deals on appliances, you'll make a decent profit because homeowners will always need home appliances like microwaves, kettles, dishwashers and washing machines.
Where to buy items
There are many places that you can visit to hunt for items.
Here are some of the most fruitful places to find cheap goods:
In person
Charity shops. A staple of the British high street – charity shops are the perfect place to hunt for forgotten treasures. Though prices vary between charities, goods are low priced, and your money goes to a good cause.
Flea markets/car boot sales. With a wider range of items than charity shops, markets and boot sales are a re-sellers heaven. Whatever you want to re-sell, you'll find everything from plants to power tools here.
Wholesalers. Wholesale suppliers allow you to buy goods in bulk, at lower prices. Pretty much every item you can think of is available to buy wholesale in the UK.
Off-price retailers like TK Maxx. For clearance items with a high resale value, head to TK Maxx and similar stores. You should be able to buy brand names at lower than retail prices.
Online
Police Auctions. You can pick up siezed goods that can't be reunited with its previous owner for great prices at police auctions.
Liquidated goods. Get hold of return pallets and make a profit splitting it up and selling it on.
eBay. Auction sites like eBay has a massive product range. Though it will take some hunting, valuable items for resale can be found on this online marketplace.
Amazon. If cheap goods are what you're after, look no further than Amazon. You'll most likely buy from businesses rather than individuals, meaning you can buy in larger quantities.
Gumtree. Similar to eBay, Gumtree is a platform for people to sell their unwanted goods and find cheap items. Though there's a lot of items to sort through, Gumtree can be a great way of finding valuable or sought after items in your local area.
Vinted. The Vinted app allows others to sell their second hand clothing, and is a great place to pick up a bargain or two.
Where to resell items
To maximise your pool of potential customers, we recommend selling your items using any of the many online sites available.
When it comes to reselling online, you have a few options.
Remember, you don't just have to pick one.
Top tips for flippling items
Here are our top tips for maximising your success as a reseller:
Buy low and sell high
The number one rule of reselling is that you must buy low and sell high.
This ensures a good profit margin and allows you to make a decent profit from your business.
If you're spending a lot of money on goods and failing to make a profit from the return, you need to adjust your strategy.
Ask yourself: can you buy the goods for a lower price elsewhere?
If not, would switching to a different product improve your profit margins?
Prioritise quality
Whatever you're selling, it's important to remember the importance of quality, as no one will want to pay a premium for faulty or dirty-looking goods.
Be sure to look at items critically before purchasing them – if they're in sub-par condition, only buy if you're sure that you can restore them to their former glory.
Monitor the market
A smart businessperson understands the bigger picture.
Before buying goods, weigh up their value in the current context, taking into account their market and resale price.
You must consider demand, too.
If you live in a university town, for example, cheap furniture and appliances will be in high demand in September time.
By the summer, students will be looking to get rid of their belongings as they move.
You can take advantage of these changes by buying cheap goods in summer and reselling them in the autumn.
Common mistakes to avoid
There are a few common traps that new re-sellers can fall into.
To make your reselling business successful, you must avoid these surprisingly common mistakes:
Failing to consider demand
Reselling isn't magic – it's an art.
Your success depends on your business sense, and your ability to determine what you can flip for a higher price to make a profit.
Failing to take into account changes in demand can doom your business to failure – because if no one wants to buy what you're selling, you won't make your money back.
Forgetting about additional costs
There are additional costs that come with reselling, and it's vital to take these into account when juggling your numbers.
Be sure to consider the shipping costs associated with each sale, as well as the selling fees associated with platforms like Amazon and eBay.
Find out what is eBay Packlink including their pricing, which you may find a lot cheaper than other options.
Is it worth it?
If you've got an eye for bargains, reselling may be the perfect occupation for you!
You can make a profit selling all manner of items, from collectable books to ink cartridges.
Depending on your situation, flipping goods can be either your full-time job or a side hustle to earn you a little on the side.
A key benefit of this great business model is the flexibility it offers; as a business owner, you determine your schedule, and work can fit around your life.
FAQs
Is it legal to buy and resell items in the UK?
Yes. Once you've purchased an item, it's yours to do with whatever you wish! It's completely legal to sell things, provided you don't claim to represent the original seller.
Can you make a living reselling?
With the right business plan, you can certainly make a living from reselling. Many successful businesses started as small resellers.
How do I start reselling?
To become a reseller, simply buy cheap stock (in thrift stores or on Facebook Marketplace) and make arrangements to resell it for a higher price.

Once you've purchased items, you can use Amazon, eBay, Etsy or Shopify to sell online to new customers.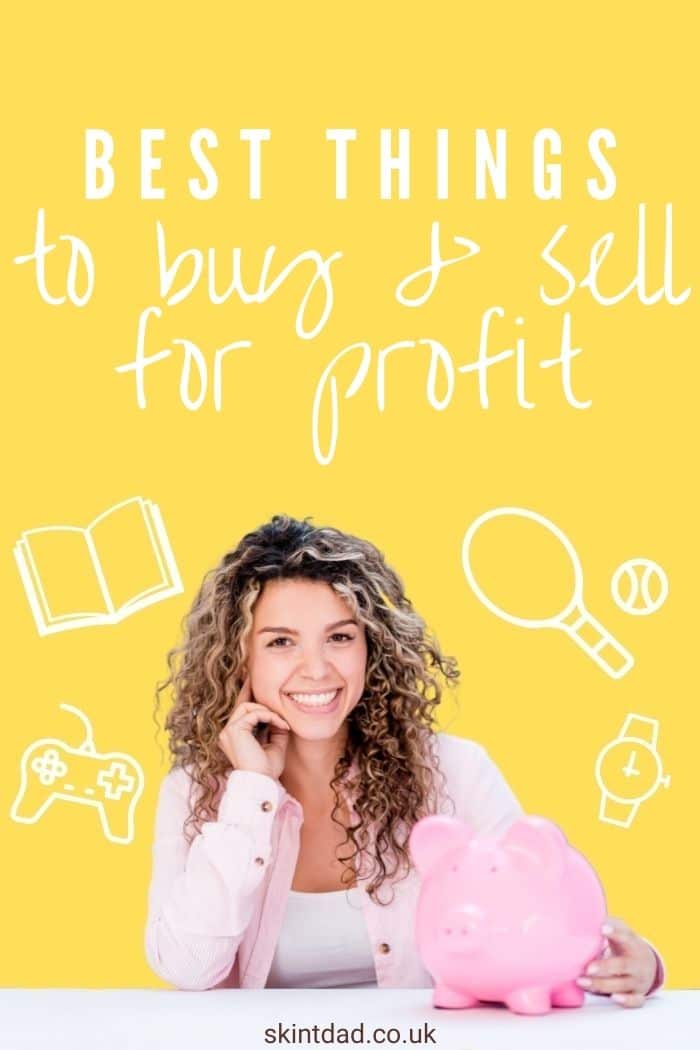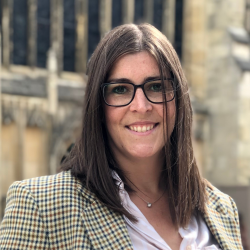 Latest posts by Naomi Willis
(see all)