The global insurance market is huge and continuing to grow. In 2021, the UK insurance industry was worth around £18.4 billion. GlobalData predicts the market will grow further to over £20 billion by 2026. Part of the reason for this is that many types of insurance policies are simply essential.
Views differ, but most industry experts would agree that there are at least five types of cover that should be considered by everyone; health, long-term disability, home, life, and if you own a vehicle, then an appropriate policy for this too.
In the past, insurance was relatively simple. If you owned a car, then you looked for the best cover for the least cost and took out a policy. You could select what you were covered for, and your broker would advise.
Now though, there are numerous different policies, especially for drivers who use their vehicles for work. While a good insurance broker will always advise a customer properly, it is still worth having an understanding of what policy you should hold for your vehicle.
One type of individual who operates a vehicle for work is the private hire driver. It's vital that these drivers have the correct insurance in place. But what type of cover is suitable, and what would the consequences be for not having it?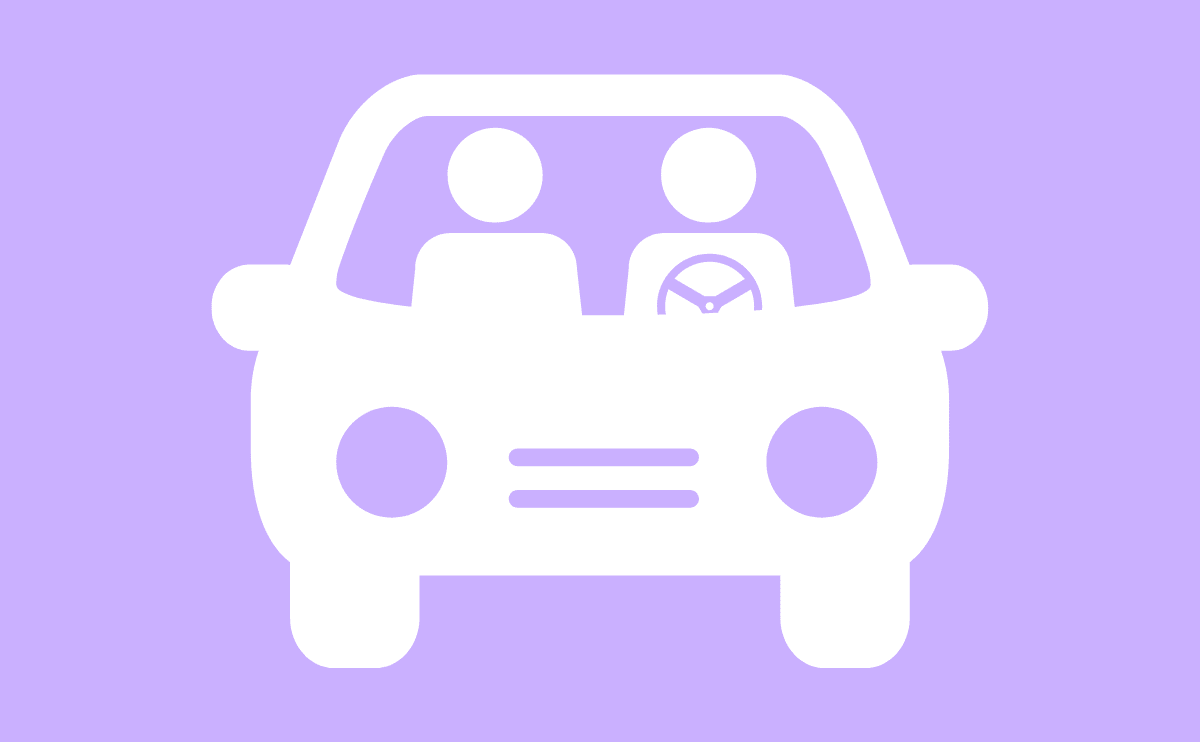 £10 BONUS OFFER: Earn easy cash by watching videos, playing games, and entering surveys.

Get a £10 sign up bonus when you join today.

Join Swagbucks here >>
What insurance is available for those who use vehicles for work today?
While the majority of car owners will take out third party, third party fire & theft, or comprehensive cover, anyone using a vehicle for business will need a policy specifically designed for their needs.
There are several different types of vehicle insurance available for these needs, and include, but are not limited to, the following.
Business or commercial car insurance
Fleet insurance
Limousine and black car insurance
Rideshare insurance
Uber insurance
Taxi insurance
Public hire insurance
Private hire insurance
There are policies for individuals who want to be insured while carrying out work duties in their own car. Businesses require insurance for company-owned vehicles too, including for their fleets.
There are also insurance policies that are very specific to niche areas; limousines, rideshare, and Uber. Although Uber is clearly part of the rideshare industry, many insurers now choose to provide cover specifically aimed at this group of drivers.
Then there is public hire and private hire insurance.
What type of insurance should a private hire driver be using?
Public and private hire insurance provides cover for those that use vehicles for taking paying passengers from one point to another, and sometimes goods and parcels too.
This type of insurance is often known as hire and reward also. Meaning that the driver is hired to use their vehicle and rewarded with a monetary payment.
Although public and private hire insurance can cover taxi drivers, they don't work in the same way, and they are not interchangeable. Public hire drivers are those you see parked in taxi ranks outside the UK's train stations or driving through the streets of London waiting to be flagged down.
Private hire drivers, however, are not allowed to pick anyone up unless they have pre-booked. These drivers require private hire taxi insurance and must get their passengers through a pre-booking operator. The way that the bookings are taken for private hire drivers is not so important as long as the appointments are always arranged ahead of pick up.
Who is classed as a private hire driver?
Although many types of drivers operate under private hire, there are often distinct types of insurance for different areas of these vehicle operators. Some examples of private hire drivers are below.
Taxi drivers
Uber drivers
Other rideshares
Delivery drivers
Couriers
Limousine drivers
Taxi drivers
Hackney cabs and those cabs picking up in the street would need public hire insurance. But, any taxi driver who gets bookings from a cab company and uses their own car would need private hire insurance.
Uber and rideshare drivers
Around 5 million people use Uber in the UK now, and not surprisingly, it's become one of the more popular side hustles today. Yet, Uber drivers are seen as a higher risk which has led to some insurance companies creating special policies for them.
Delivery drivers and couriers
Depending on the nature of employment, delivery drivers and couriers may need private hire insurance. Once again, though, all bookings must be made in advance.
Limousine drivers
Although limousines may be more ubiquitous in the states, drivers operating these vehicles in the UK may require their own form of private hire insurance. It is often kept separate from standard private hire insurance due to the cost of the vehicles involved.
There is a crossover between public hire with taxis and cabs. But, what should be made clear is that there is absolutely no room to crossover with the insurance policies. Public hire and private hire are very specific in who and what they cover. If a private hire driver strays into the public domain, there can be serious ramifications.
What happens if a private hire driver picks up passengers without any advance booking?
The truth is that it is highly unlikely that a limousine driver would pick up a passenger outside a pub on a Friday night, or be waiting to meet the 16.56 from Paddington to Slough on the off-chance of picking up a fare.
Regardless though, it needs to be made clear that private hire insurance only covers pre-arranged bookings. This largely applies to taxi and cab drivers and must be adhered to.
In 2020, in one sting operation, a private hire driver was caught in Derby picking up passengers without bookings. He has subsequently been banned, and can no longer work as a hire and reward driver.
Anyone working as a public hire driver while covered by private hire insurance is also risking voiding their policy. If an accident occurred under these conditions then the insurance policy would be null and void. Not only do private and public hire drivers need the right insurance, but it is also critical that it is used correctly and no boundaries are over-stepped.
Similarly, if a regular car owner decided to moonlight as a taxi cab driver they would also be invalidating their insurance. Insurance policies are designed for very specific purposes and are generally inflexible.
What are the problems facing private hire drivers?
Apart from not being able to operate in the public hire sector, there are a few other issues that concern private hire drivers today.
Private hire drivers are not employed
The vast amount of private hire drivers, especially taxi drivers, are classed as self-employed or independent contractors. This means that they don't get the same benefits as many employees will in the UK, such as paid sick leave and holiday pay.
However, the supreme court in the UK disagreed when Uber tried to call its drivers independent contractors. Uber has now reclassified all 70,000 UK drivers as workers.
How this works, in the long run, remains to be seen as it is estimated that it could cost Uber around £425 million.
Their vehicle is their livelihood
Cars suffer wear and tear as they are used. Maintenance needs to be considered, and repairs are sometimes required. If a car breaks down then the driver cannot take bookings and will not make any money.
Private hire insurance providers often – but not always – include breakdown cover and replacement vehicles for this possibility. Another reason why private hire drivers need the right insurance policy.
Not insured
Being a private hire driver means obtaining insurance for themselves. With no employer to pay insurance policies, the driver must cover this expense. There may though be some ways available to lower insurance premiums for private hire drivers.
Does careful driving get rewarded by insurance companies?
Historically, drivers have been rewarded for not making any claims against their insurance. The no-claims bonus helps car drivers to keep their premiums down. Now though, some insurance companies are using what is known as telematics to provide a more insightful way to monitor driving ability.
Private hire drivers can spend a lot of time on the roads. Taxi drivers work long hours, delivery drivers can work non-stop as can couriers. This necessitates the need for good insurance coverage but premiums can be expensive to a self-employed driver.
With the use of telematics, a variety of metrics are monitored to evaluate how an individual drives. This type of policy is known as usage-based insurance, and private hire drivers can sometimes take advantage of this too.
What is telematics, and how are they used?
The term telematics comes from combining telecommunications with informatics. Various devices can be used to transmit data over a distance to be recorded, monitored, and analysed.
Devices including computers and GPS can be used for telematics, but for the auto insurance world, it usually involves a smartphone app or a dongle. Certain data is obtained this way, and driving habits can be assessed.
What data is gathered in usage-based insurance?
The insurance company can receive useful data based on how the policyholder drives. This means looking at several key areas. These include the following:
Mobile phone usage while driving
Acceleration
Sudden braking
Speed monitoring
Mileage
Time of day
Information is gathered in real-time and helps to put together a picture of the policyholder's driving style.
What are the gains for private hire drivers with usage-based insurance?
This type of insurance can reward private hire drivers who have a gentle and safe driving style. Instead of just using the no-claims route, telematics gives a clearer picture of whether a driver is a low or high risk.
The advantages of good driving habits here are lower insurance fees. Anyone who drives safely can benefit from lower premiums, as long as they keep up payments and don't forget the insurance expiry date that is. This can be especially welcome to independent private hire drivers who have excellent driving habits.
Does private hire insurance cover passengers as well as goods?
Private hire insurance is designed to protect and cover any third party should an accident occur that is the fault of the driver.
Policies for private hire drivers cover different areas. For instance, a delivery driver should have some protection for goods in transit. A taxi driver will have cover for their passengers. But, not all private hire insurance will allow the driver to carry both goods and passengers. It could be that if a taxi driver started to moonlight as a delivery driver, their insurance may not cover any breakages or theft of goods.
Private hire insurance comes in the usual forms of standard car insurance; third party, third party fire & theft, and comprehensive cover. Extra protection can be added to give that little bit of peace and mind. There is another type of private hire insurance though, and this is known as all-in-one cover.
Anyone wishing to not only take pre-booked passengers but add another revenue stream by delivering goods can use all-in-one cover. This means an individual could operate as a delivery driver in the daytime, and a taxi driver at night, or whenever suits them.
What happens if a private hire driver has the wrong insurance policy?
Put simply, private hire drivers need the right insurance to make sure that both they, the goods they carry, their passengers, and any other third party affected by them have adequate protection.
Without the right insurance, claims may not be approved, and in some instances, prosecution can occur. Not having insurance at all can lead to fines and penalties, and operating as a private hire driver without the right cover can lead to a ban and loss of livelihood.
Summary
Private hire drivers must ensure that they take advice and get the right cover for their work. Unlike workers who are employed under contract, the responsibility for insuring vehicles is the private hire drivers.
If there is any confusion about what type of cover you may need then a company dealing with hire and reward insurance will be able to advise. With usage-based insurance, you may be able to reduce those premiums too.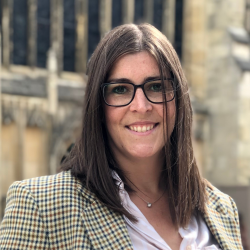 Latest posts by Naomi Willis
(see all)