As a car owner, you need to keep up with paperwork and dates, such as your MOT and motor insurance expiry dates.
Most people take out a new policy for their car insurance for a year – some policies auto-renew. But this isn't necessarily a good thing, as you could miss out on cheaper deals elsewhere.
It's a legal requirement to have a motor insurance policy, but it's easy to miss the renewal date.
We've put together some easy ways to help you remember.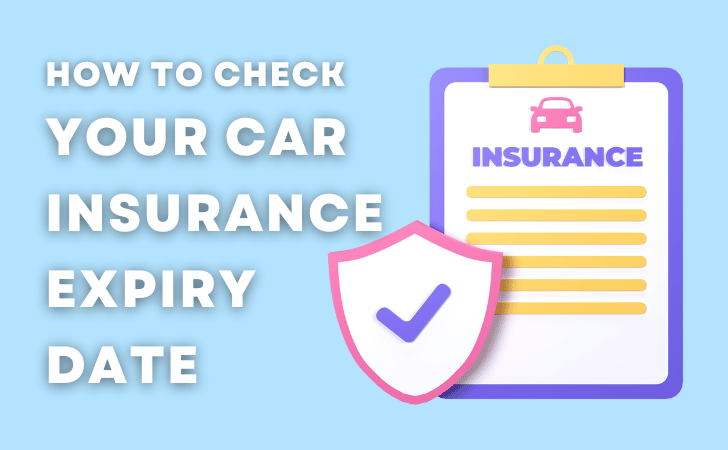 £10 BONUS OFFER: Earn easy cash by watching videos, playing games, and entering surveys.

Get a £10 sign up bonus when you join today.

Join Swagbucks here >>
Why is it important to have car insurance?
It is against the law to drive without car insurance. If caught, you will have a motoring offence of 6 points on your licence and future car insurance quotes are likely to be more expensive. You might also have to pay a fixed penalty of £300 if caught. A repeat offender or driver who has caused damage whilst driving without insurance may find they are taken to court and risk being disqualified from driving.
Do I need insurance if I don't ever use my car?
If you own a car or vehicle, you still need motor insurance. This insurance protects the car from theft and damage to you, other people and properties. If your car is not being driven, you can notify the DVLA with your registration number and then you don't need to pay car tax for his period. This is called a SORN (statutory off road notice).
When is my car insurance due?
Most car insurance runs for a year, so the easy option is to pop a note in your diary, on your calendar or even on your Alexa to remind you. It's your responsibility to check this date and make sure you have a new policy in place when the policy runs out.
Most insurers let you know when your policy is due to end
The auto-renewal system allows you time to shop around for the best insurance policies using comparison sites online. But many insurers simply auto-renew, writing you with your renewal details – very often with a sneaky price increase.
How to find out when your car insurance expires
Keep your paperwork handy so that you can check the date of expiration. This is one of the easiest ways to find out when your vehicle insurance expires.
If you're rubbish with paperwork, try taking a photo of your certificate of cover and emailing it to yourself – put the subject line as "car insurance" so you can find it quickly. Make a note of the policy expiry date and pop it in your diary – even a month before to keep a check.
Ask Alexa or your other smart speaker to remind you – simply ask your handy tool to set a reminder in 10 or 11 months' time to remind you to sort out your car insurance. This will give you time to compare insurance policies.
Check your insurance certificate
You don't legally need to keep your car insurance details in your car, but it is a good place to keep a copy should you have an accident and need it.
Locate your paperwork (perhaps even in an email, and the motor insurance will detail the expiry date.
Phone your insurance provider
If you are stuck, a great option is to call or email your car insurance provider or email.
They will be able to check your details and let you know when your car insurance is due to expire.
Look at your bank statements
With some detective work, you could look through your bank statements to give a rough idea of when your car insurance policy is due to expire. By looking at your statements, you can see how many payments you have made. Or check your direct debits to see when the instruction was set up. You can check when the new policy started – the first payment will begin on your policy's first day. So you can then work out your expiry date.
Read next: best budgeting apps in the UK
Wait for your car insurance renewal notice
Most insurance companies will send a notification of expiry or renewal in the weeks the policy is due to expire.
They often provide a quote for you too. Usually, this is a little higher cost, so it can pay off to shop around or give your current provider a call and haggle for a better price.
You can work through things such as comparing comprehensive cover to third-party, adding another driver, or reducing your mileage/adding a black box to ensure you're not paying too much for your policy.
You must declare any changes to your insurance provider.
Get free reminders for your policy date
If you regularly use comparison websites for your car insurance, you may receive emails or texts reminding you to renew your policy.
Sign up for free at places like Compare The Market and Money Supermarket for quotes and reminders. And, remember you get 2 for 1 at restaurants with Meerkat Meals!
There are also a range of free apps that can send you notifications when your policy is due to expire. Most apps are free (as they try to up-sell you cover) and set reminders for you.
Use the Motor Insurance Database
If you really can't remember when your insurance runs out, you can check on the Motor Insurance Database. This is a central database that lists all car details. The only information you will need is your registration number.
The Motor Insurance Database is the central place where all insured vehicles are recorded in the UK. The Police and DVLA use it to check and enforce motor insurance laws.
Will my car insurance run out at midnight?
Most car insurance policies finish at 12:01 AM on the date the insurance runs out.
The vast majority of car insurance policies run out at 12:01 AM.
So you will not be covered after that time unless you have a new policy in place.
What happens if you miss your expiry date?
It is unlikely that your insurance will not auto-renew, but some policies simply expire, so always check.
If you missed your insurance expiry date, you'd need to check that you're covered immediately. You will be breaking the law if you keep a car without insurance.
If your car insurance policy has auto-renewed, and you're within the 14 day cooling-off period, you can cancel your policy without any fees and shop around to find something cheaper.
Remember, it is illegal to drive without car insurance
There are serious penalties for driving uninsured, including fines and losing your licence, so it's your responsibility as a driver to ensure your car has valid insurance at all times.
How to reduce your car insurance policy
Improve your car's security – having immobilisers or locks installed, and keeping your vehicle in a garage or drive can help reduce your policy premium. Smaller cars are generally cheaper to insure.
Pay a higher excess – play around with numbers; your insurance could be reduced if you increase your excess by a couple of hundred quid.
Comprehensive car insurance is often cheaper than third party, and you'll be well covered in the event of an accident too. Add an older, experienced driver to your policy.
Pay for your policy in one go – paying by direct debits usually means that you'll pay a little bit extra. Sometimes insurers will also add an interest payment to your premium.
Read next:
Cheapest cars to run for UK drivers
When is the best time to buy a car?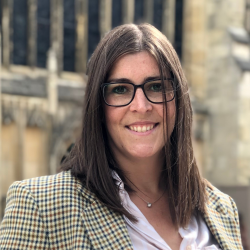 Latest posts by Naomi Willis
(see all)