Philately, or stamp collecting, is a simple and fun hobby. Some collectors are interested in the history of stamps, whilst others look for the picture on the face of the stamp.
But how do you know if your stamp is rare and valuable?
Here we explore some of the most expensive and rare stamps in the world and why they are so special. So get out your stamp collection and look closely because you never know!
Why are some stamps so valuable?
Some stamps are valuable due to their age or the number in circulation. There may have been a quickly rectified mistake, leaving only a few with the error.
There are many reasons why a stamp may become valuable and collectable. We will look at what determines the value of a stamp the look at some of the most expensive stamps in the world.
What determines the value of a stamp?
Face image
Traditionally in the UK, only the Royal Family appeared on stamps. However, the first non-royal person to appear on a British stamp was William Shakespeare in 1964, followed by Winston Churchill in 1965.
More recently, David Tenant appeared in his role as Hamlet on a stamp in 2011. Some famous faces may have only been in circulation for a commemoration or special event for a short period.
As with all stamps, the fewer produced, the more rare, and the more valuable the stamp. People also collect stamps based on the person depicted and have a whole collection of them through the ages.
Perforations
One of the most important ways the value of a stamp is decided is based on the perforations. Perforations are where a series of small holes separate each stamp. The size of the perforation can be a sign of the date the stamp was created.
You can count the perforations to see. For example, the normal number is between 12 and 13 in a 2cm space. This gives you the gauge number. You could have the same picture on the stamp, but a different number of perforations would make one more expensive than the other.
Monetary value
Stamps with the monetary value of one shilling are worth more because they are rarer. Sometimes there is a mistake with the denomination of a stamp, making it more collectable.
Country of origin
The country of origin can make a stamp rarer. If they are to mark a commemorative time or it's the first stamp that a country produced, they could be worth more. Great Britain is the only country that doesn't put its name on a stamp; other countries will normally have their country name on the stamp. However, sometimes the name is missing, making them rarer.
There are some incredibly rare stamps from other countries. For example, the British Guiana (now Guyana) stamp was created as there was a lack of British stamps at that time in Guiana. It was thought to be the world's rarest stamp.
Or there are the Hawaiian Missionaries which were the first stamps to be produced in Hawaii and are now valuable stamps. Chinese philately has made some rare and valuable stamps, including China's Empress Dowager issue.
Errors/misprints
Some of the most valuable stamps have errors or misprints. This occurs during the printing process, but because the errors will be quickly picked up on and rectified, it means there are only very few with the mistake. This will increase their worth as it makes them very rare.
For example, in the US, the stamp with the Jenny biplane printed on its face was accidentally printed upside down on some stamps, making it a very valuable mistake. Additionally, only three Roses error stamps were incorrectly printed with the face value missing, making them an incredibly rare error stamp.
Have money instead of stamps? Check out these rare coins that could be hiding in your change.
10 of the most valuable stamps ever sold
British Guiana 1c Magenta – 1856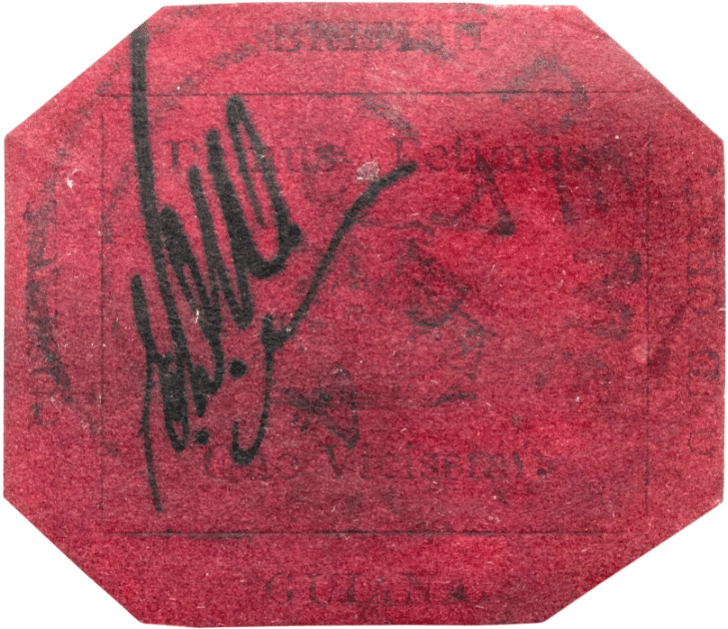 £10 BONUS OFFER: Earn easy cash by watching videos, playing games, and entering surveys.

Get a £10 sign up bonus when you join today.

Join Swagbucks here >>
These are the most valuable stamps in the world and the rarest. Due to a shortage of stamps in Guiana at the time, the post office issued the 1c Magenta to be released in newspapers. However, a shipment of the stamps was lost, so an emergency batch was created.
It had the addition of a small ship printed at the bottom to show it was the emergency printed stamp and not the original stamps.
Now there is one of these octagon shape emergency stamps thought to exist, making it the only known example and increasing its value. This stamp sold for $9.48 million, making it the world's most expensive stamp!
Value: $9.48 million
Tre Skilling Yellow – 1855
The first stamps released in Sweden were the three skilling stamps. They were usually printed in a green-blue colour; however, a printing error saw some stamps coming out a yellow colour. They were only circulated briefly, and only one copy was thought to have survived, making it extremely rare.
Value: $2.6 million
The Whole Country Is Red – 1968
This stamp is a very desirable item. It was originally thought to be too big, so it was never issued. However, sometime later, a smaller version was issued depicting China coloured in red and some people holding quotes by Chairman Mao.
It was noticed that Taiwan was not coloured in red, an embarrassing oversight that saw the stamps withdrawn from circulation. A large version of this stamp reached the world record for Chinese stamps; it is displayed unmounted and still has the original gum, so it is also the only unused example.
Value: $840,000
Sicilian Error of Color – 1859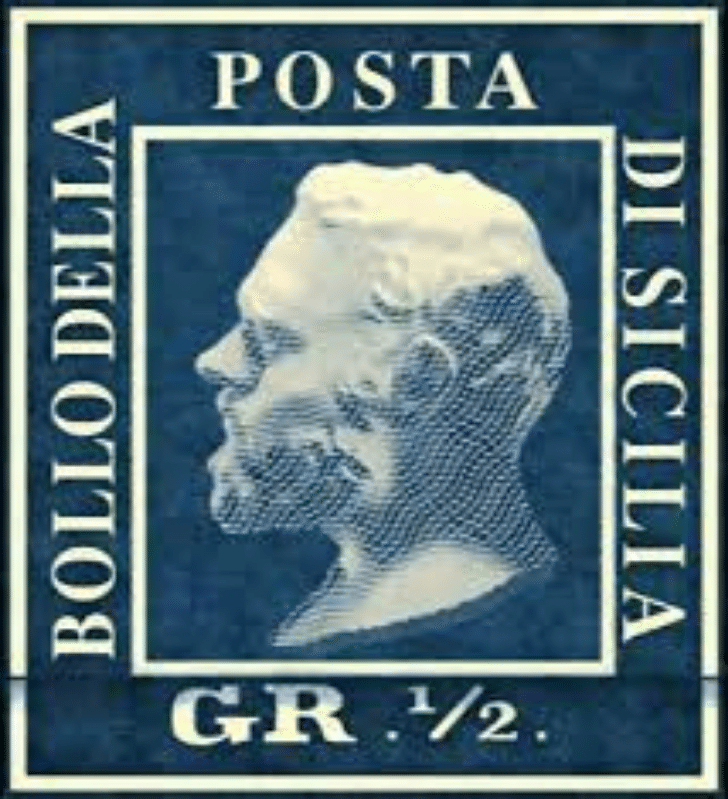 Originally printed in yellow, an error caused this stamp to be blue, and even though it is from the 1800s, it looks new. Only two copies are known to exist, and they once held the title for the world's most expensive rare stamp until the British Guiana Magenta 1c took that title.
Value: $2.6 million
Baden 9 Kreuzer Misprint – 1851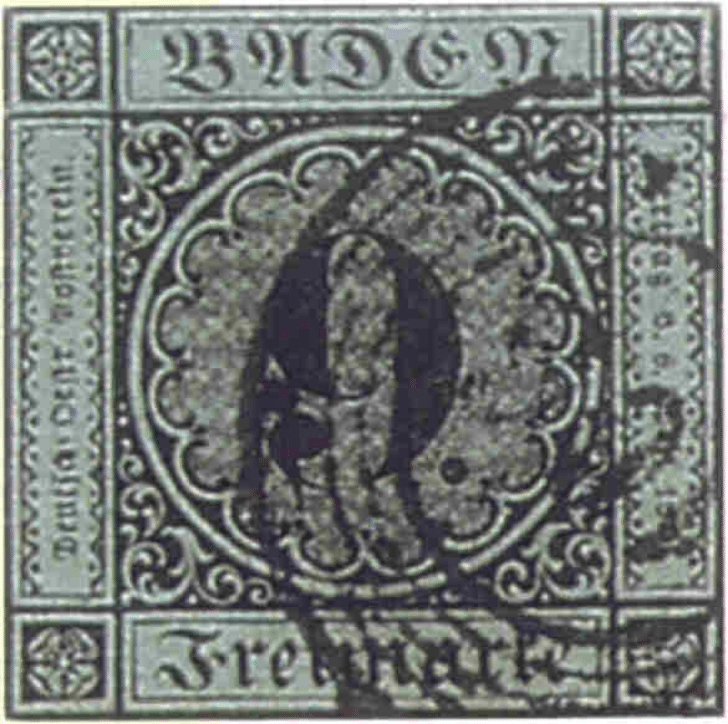 This super-rare German stamp was printed in rose; however, an error occurred, creating some green stamps. It is believed the printing error occurred when the machine mistook the number 6 for a 9. It became the fourth most expensive stamp in the world.
Value: $1.5 million
The Inverted Jenny – 1918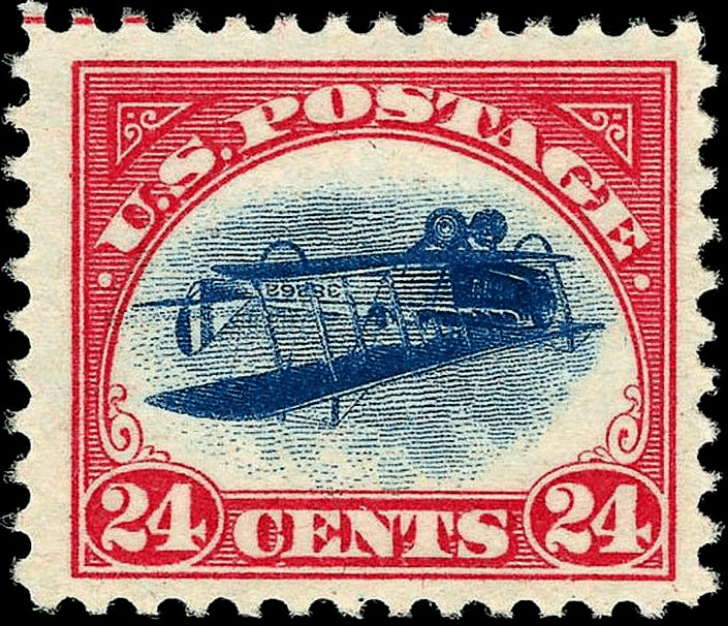 There are over 100 Inverted Jenny stamps in circulation; however, their fanciful error makes them sought-after. This misprint depicts one of the Jenny biplanes, which the post office used to ship mail, with its face upside down. The Inverted Jenny is the most famous error in US postage stamp history.
Value: $1.35 million
Mauritius Two Penny Blue – 1847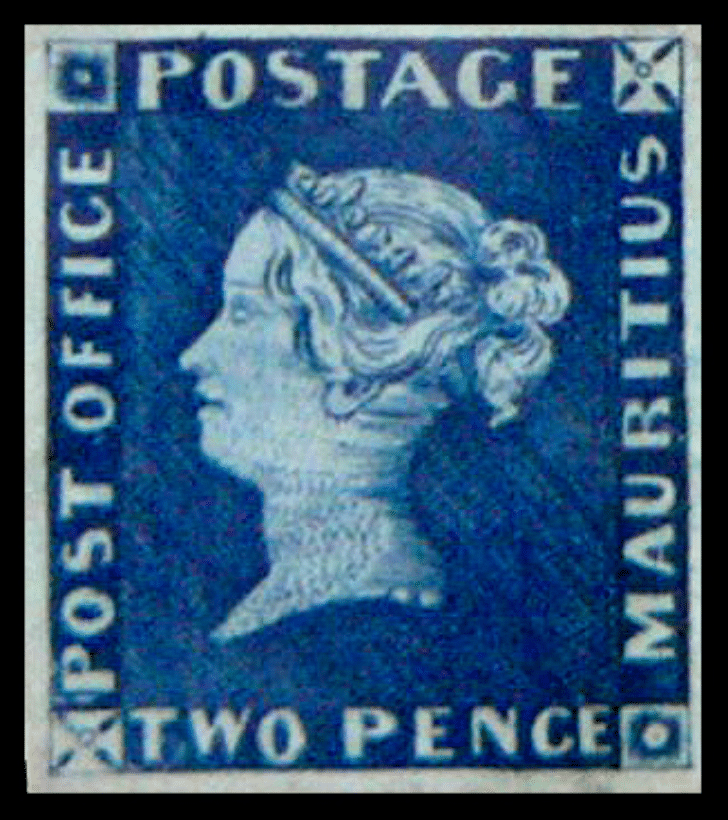 The British Colony Mauritius issued two new stamps: one red penny and a blue two penny stamp. It was one of the first stamps issued outside of Great Britain. Unfortunately, the stamps had the words' post office' on them, which was then claimed to be a mistake and changed to 'post paid,' making the 'post office' ones rare.
The blue two penny is highly sought-after due to its primitive design and early date.
Value: $1 million
Declaration Of Independence – 1869
The Declaration of Independence stamp is a sought-after stamp as it is a miniature work of art in itself. It features a painting of the Declaration of Independence to the Continental Congress by John Trumbull. It is such a detailed two-tone depiction that some of the figures can only be seen using a magnifying glass.
Value: $625,000
George Washington B-Grill – 1868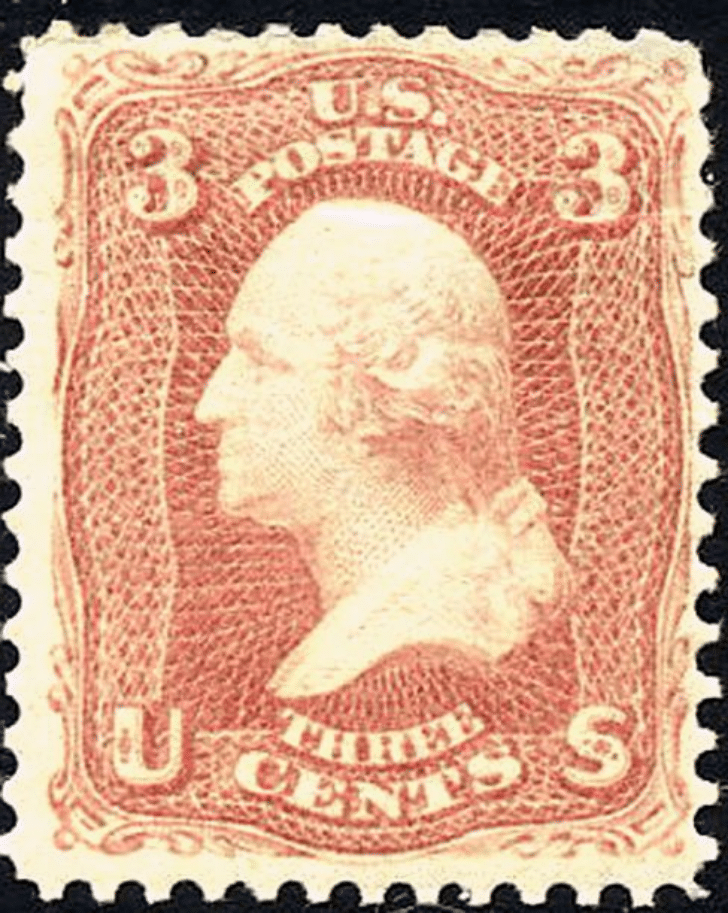 Stamps featuring President George Washington are always popular amongst philately enthusiasts. The B-Grill stamp is desired for the addition of the B-Grill pattern across the back that was supposed to prevent fraud. Only four specimens are known to be in circulation with this pattern, making them a philatelic rarity.
Value: $900,000
Alexandria Blue Boy – 1847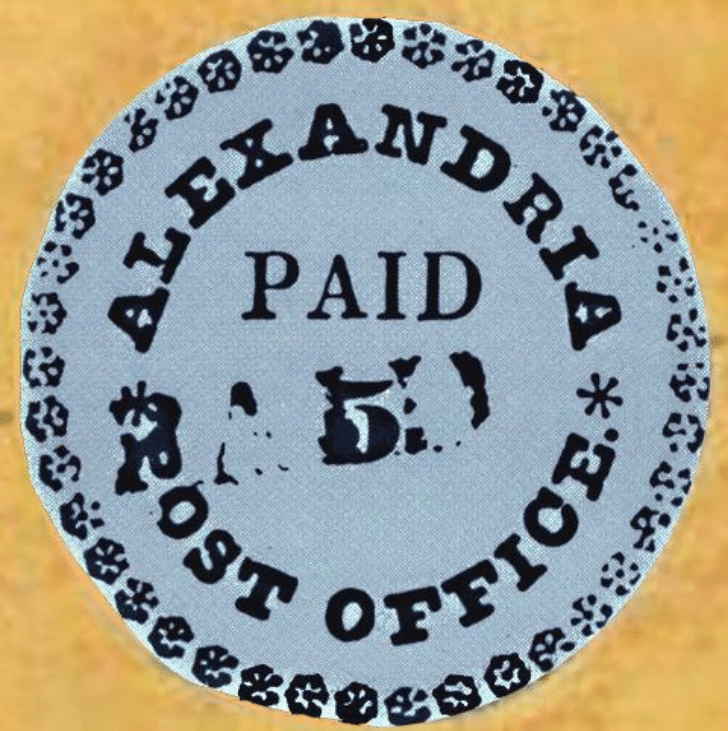 This is an unusual stamp in that it is round. This circular blue stamp has a history that includes the forbidden love of two cousins. They used this stamp as a signal to each other; however, they were supposed to burn their secret letters.
Luckily for philately fans, they didn't burn the letter, and it is thought that seven survived. Six of them are printed on buff coloured paper, making the one blue stamp high-value.
Value: $1.18 million
Read next: Rarest 50p coins in your spare change and what they're worth.
FAQs
What's the rarest stamp in the world?
The rarest stamp is the British Guiana 1C Magenta, as there is only one left in the world.
Is stamp collecting a good investment?
Stamp collecting is a simple and fun hobby, and whilst most stamps are not rare or of any particular value, you can build your collection and may come across a stamp worth something. You never know!
Are any modern postage stamps valuable?
Modern stamps don't tend to be of any value. New technology means the risk of mistakes is reduced, so there are fewer rare examples.

However, it can happen. In 2002, a stamp was produced that had the Queen's head on the wrong side. This would make it worth a few hundred pounds, so a good find.
How can I get my stamp collection appraised?
There are stamp valuation companies that specialise in identifying rare or valuable stamps as well as giving a clear appraisal of your collection as a whole.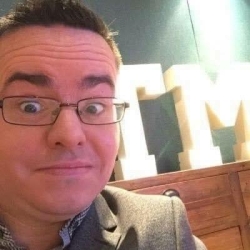 Latest posts by Ricky Willis
(see all)