Contactless cards were used for 31% of all card transactions in 2017 and while we're clearly getting used to them, are we more at risk?
To top it off, RFID wallets and protection are now popping up in all major shops, making it look like we need to buy them.
But will RFID wallets solve the issue?
Is there even an issue in the first place?
How much contactless fraud is there?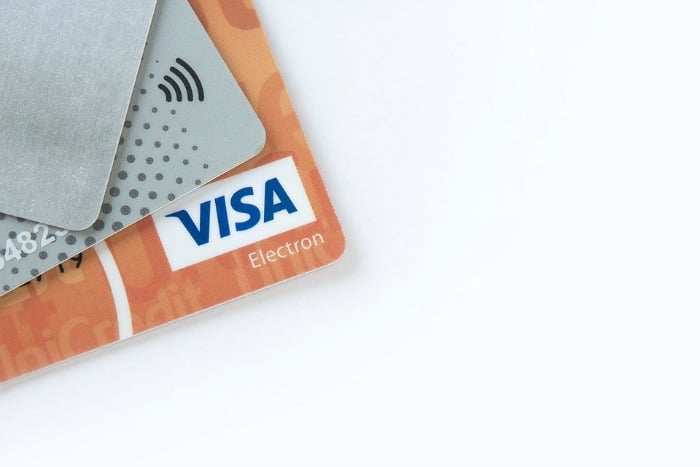 £10 BONUS OFFER: Earn easy cash by watching videos, playing games, and entering surveys.

Get a £10 sign up bonus when you join today.

Join Swagbucks here >>
According to UK Finance, contactless fraud from both cards and mobiles cost £14 million in 2017.
They consider that to be low as there was over £52.4 billion spent over the course of the year.
It works out that contactless fraud is equivalent to 2.7p in every £100 spent using contactless technology.
Compared to other types of card fraud it represents just 2.5% of overall card fraud losses, so while it's an issue it seems like they're trying to play it down.
But enough with the facts and figures – is contactless fraud really an issue?
What is contactless?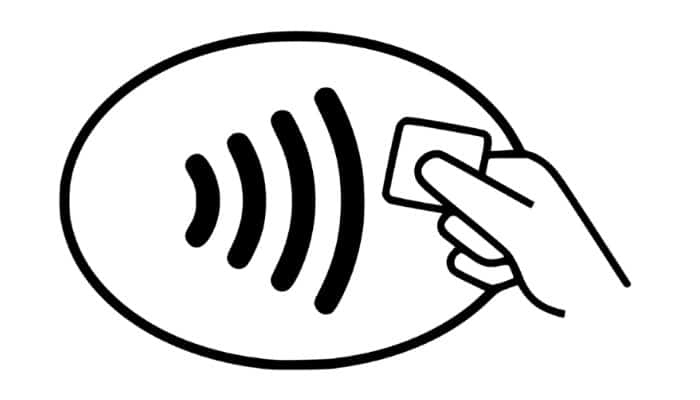 With a contactless card, you can pay quickly and easily when you need to spend less than £30.
Simply touch or wave your card in front of a terminal when you need to pay and wait for the green light and then they'll be a beep.
You won't need to sign anything or enter in your PIN number.
What is RFID?
RFID stands for radio frequency identification.
It uses wireless electromagnetics to track things and does the same things as a barcode or magnetic strip but should be more secure.
RFID technology has been used for over 50 years and has been used in tags on clothes to stop shoplifting, on doors to get access, on passports, chips on animals, and now on payment cards.
Can contactless cards be skimmed?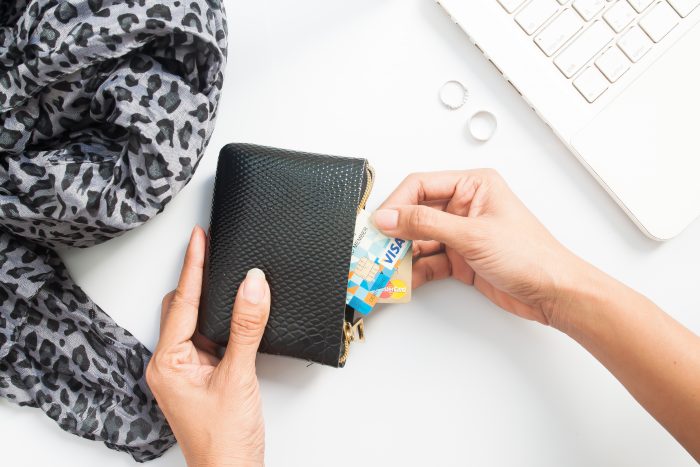 Well, that all depends on who you talk to!
Visa says that contactless technology is "very secure indeed" and more secure than carrying cash.
They've said that the only information a fraudster can get if they skim your card is the card number, the expiry date and in some instances, the cardholder name.
But, that it's not enough to do anything with as they'll also your CVV code (the three-digit security code on the back of your card), PIN number, Verified by Visa passcodes, card security codes, billing address and other hidden security data.
None of those details can be read from a contactless card.
Worryingly, this isn't what Which? found.
They carried out their own RFID fraud test to see how good contactless cards really are.
They picked up a cheap contactless-card technology in 2015 and use it to remotely 'steal' key card details from a contactless card.
After stealing the details, they went on to order a £3,000 TV online.
How do fraudsters do it?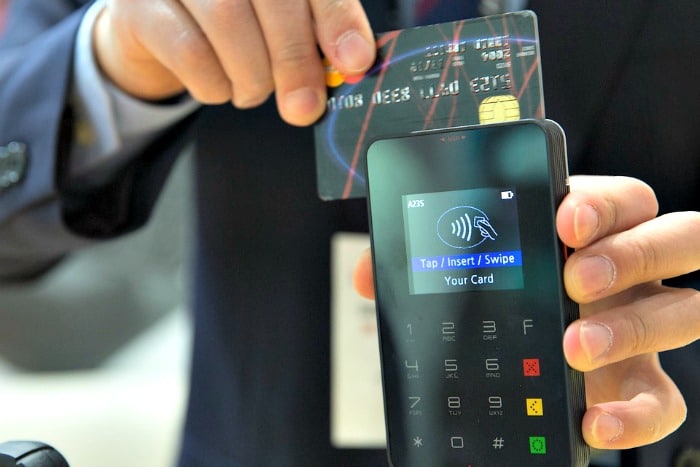 They would need to be really close to you to try to skim the card details.
Contactless cards need to be within a few centimetres (less than 10 cm, usually 2cm) of a machine to be read.
Bumping into you probably wouldn't work and they couldn't steal any money like that as it needs to be processed through a system.
How can I avoid contactless card fraud?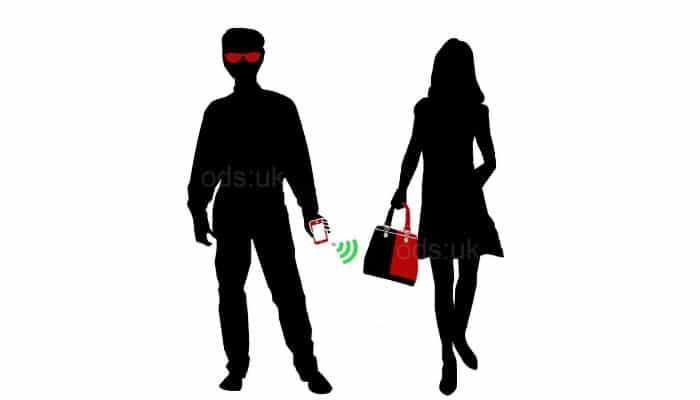 If you're worried about using contactless there are lots of simple things you can do to stop some risk.
To be honest, most of these tips aren't just about contactless but are about making sure you keep your bank or credit card protected too.
Use blocking technology
A new favourite for retailers is tools for RFID blocking.
Whether they are just trying to cash in with a new market and squeeze more money out of you is something you need to consider.
1. RFID wallet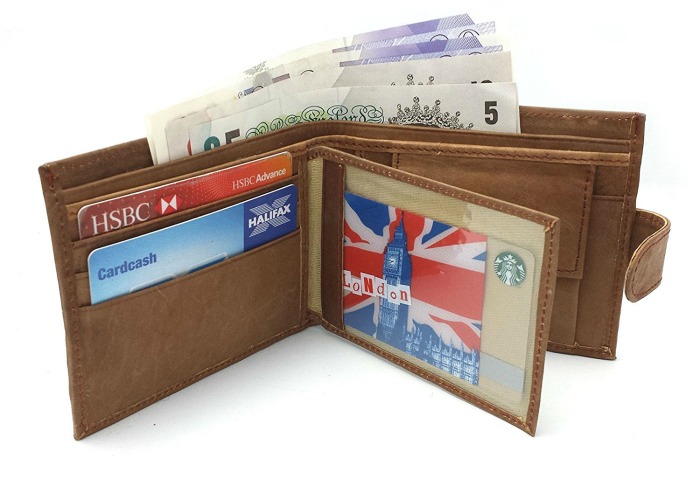 Contactless card protection wallets are big business and while they used to be really expensive, they can cost about the same as a normal wallet.
RFID wallets for men can be pricey in some shops still, but I've seen them online for less than £5.
An RFID wallet has blocking protection inside it to stop anyone from being able to steal your card details.
2. RFID blocking card
If you don't want to buy a whole new RFID wallet, you could look to get a blocking card instead.
The idea is you just add the card in your wallet or purse and it should stop any skimming from fraudsters.
You can buy them for less than £10.
3. Tin foil
While tin foil keeps your chocolate wrapped, is perfect to cook sweetcorn on the BBQ and a tin hat (may) help to keep the aliens away, a bit of aluminium might be all you need.
Essentially, an RFID wallet just has a bit of tin foil on the inside.
While wrapping your phone or bank card in a bit of foil might not look at attractive, if you are genuinely worried about your card being skimmed, then it's a thrifty way to protect yourself.
And, yes we've tried it – and yes it works :)
4. Keep your card
Don't hand over your card to anyone and let them wander off.
While "out back" they could be running your card through a skimming device and taking copies of the card information.
5. Get a receipt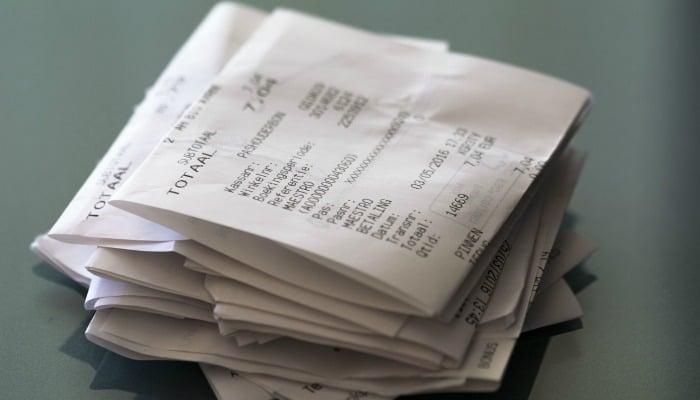 It's easy to pay and run with contactless but make sure to hang about for the receipt.
This way, not only can you track your spending, you can make sure you're not being overcharged.
6. Look at your statements
Whether you get a bank statement through the letterbox monthly or have a paperless account, be sure to check through your statement regularly.
Check for any unusual transactions that you don't remember (which might still happen after you cancel your card).
7. Be suspicious of calls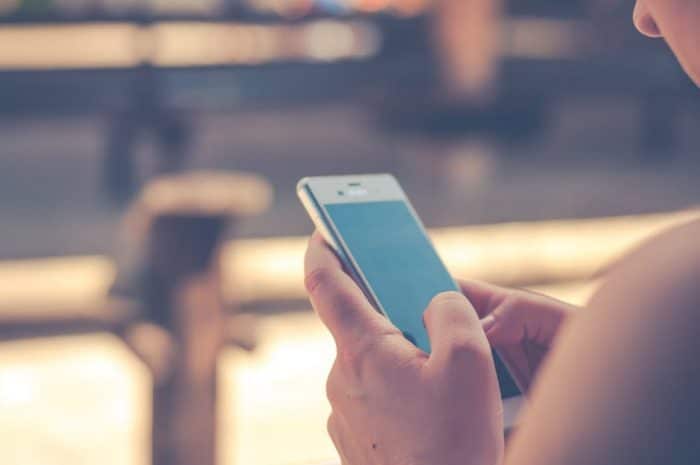 Remember that your bank or the police will never call, text or email you to ask for your PIN number.
If someone contacts you, you might find it safer to not give any information and call your bank back from a phone number on your latest statement or the one printed on the back of your bank card.
8. Cancel your card
If you realise your card has been lost or stolen, cancel it as soon as possible with your bank.
Your bank will have a 24 hour number you can call to cancel.
9. Keep your cards together
If your contactless card is next to another one, the signals get blocked and jammed.
They have "anti-collision" features that mean only one card can be processed at a time.
If more than one card is near a reader it won't be processed unless you pick which card to use or the transaction will be cancelled.
10. Ditch contactless
Ask your bank to issue you a card without contactless as an option.
It would be a sure fire way to not have to worry at all.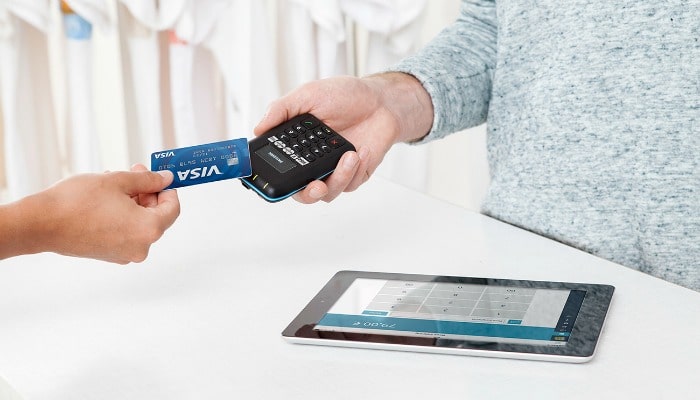 Is contactless fraud really that much of an issue?
With all these new fads popping up, is there really a worry of RFID fraud or are we being a bit too paranoid?
It's going to turn into a massive industry of people making money from our worries.
While there is some fraud going on, the banks have promised to refund any fraud and Visa says it isn't really an issue.
You are protected from fraud by the banks and will never be left out of pocket.
Therefore, maybe take that into account before you rush out and spend money on a new RFID wallet that may or may not really need to protect you.
Or, are you of the mindset that it's better to be safe than sorry?
As ever, if you believe you've been a victim of fraud please do report it to Action Fraud.
---
Read next: I'm Under Investigation from "HMRC"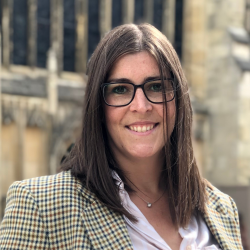 Latest posts by Naomi Willis
(see all)