Don't overspend on your fruit and veg – make sure you're smart and buy fruit and seasonal vegetables to save as much as possible on your supermarket and grocery spend.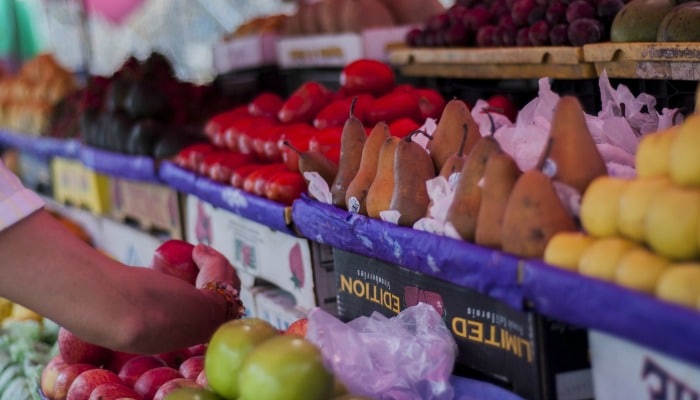 £10 BONUS OFFER: Earn easy cash by watching videos, playing games, and entering surveys.

Get a £10 sign up bonus when you join today.

Join Swagbucks here >>
When I was 14 I had a Saturday job on a fruit and veg stall.
We were taught many tricks to entice customers.
We'd 'flash' tomatoes (display them with their leaves showing), put salad fruit and vegetables together (to encourage buying of more than one product) and play Christmas tapes (showing my age) on a stereo near to Christmas-related products, such as clementines.
At the end of the day, we would slash prices and position ourselves in front of the stall so that we could shout our tantalising veggie offers to all who passed.
It worked and is still a great way to encourage market shoppers to buy fresh produce at low prices.
Practically all of the produce we sold was British and food miles were low, apart from the bananas, where I once encountered a rather scary insect.
He/she had stowed away from its country of origin to prank an unsuspecting teenager. I think I broke the land speed record down the high street that day!
The dawn of the supermarket
Then came the supermarkets.
With their bright lights and international products, they introduced us to fruit and vegetables we hadn't seen before.
Kiwi fruit, Sharon fruit (or persimmon) and sweet potatoes were our new exotic staples that could be picked up on any day of week, at any time of the year – having been imported from countries all over the world.
Shipping foods in from far and wide does mean an increase to the amount you pay.
If you want to eat fresh strawberries in the middle of winter then you could lay your hands on Spanish strawberries but they'd be more expensive.
However, come summer, we find strawberries in the supermarkets that have been grown nearer to home – and they are far cheaper.
If you're looking to bring the costs of your fruit and vegetables down, buying seasonally is the only way to go.
Buying seasonal food, fruit and veg
With so many fruits and vegetables, it's hard to keep track of what to buy when to buy them.
If you buy them out of season then you may well find that you are paying more for fruit and vegetables that have travelled further.
Vegetables in season
For seasonal food try to buy some of the more popular vegetables in season:
Asparagus – June and July
Broccoli – August – October
Carrots – June – September
Cauliflower – January – April
Leek – September – March
Sweetcorn – September
Fruit in season
Thinking of some of the more popular fruits, remember to buy them when they are in season:
Apples – September – February
Oranges – January – March
Pears – September – January
Rhubarb – January – June
Tomatoes – June – October
So with more fresh locally produced fruit and vegetables on our door step, the supermarkets could well look to have price reductions or more special offers during this time and, if nothing else, they'll taste so much fresher.
There's only a handful here so check out this seasonal food chart for a full guide on what to eat and when.
You need to take the dates with a slight pinch of salt as sometimes they can be slightly out, depending on how unpredictable our weather becomes, but, in the main, it is fairly accurate.
Where buy fruit and vegetables
Heading for the freezer aisle when fruit and vegetables are out of season will help to bring costs down, as will buying it tinned.
However, if you are after fresh the supermarket isn't the only place you need to be buying your five a day.
You may well find a bargain and a half buying seasonal food direct from more local farms and producers.
Pick your own
A source of fruits is 'Pick Your Own' farms. Here you can sit amongst fragrant strawberry plants and pick exactly what you want, get them weighed and priced and know they are as fresh as you could possibly get.
The experience is fun too, especially with children. It teaches them where their food comes from.
They can also amuse themselves watching their parents trying to wash strawberry stains out of their clothes, where they have sat in them.
'Pick Your Own' farms are also a great place to find a pumpkin, or two, for Halloween.
You can find your nearest farm here.
Grow your own
Instead of picking someone else's produce, why not grow your own?
Leading up to spring most supermarkets have cheap packets of seeds.
You can plant them in pots on your windowsill, against a wall, in a greenhouse, or amongst flowers in your garden.
They all have instructions on the packet of whether to grow them in the sun or shade, at what time of year and when to harvest your goodies.
I grew carrots last year that were twice the size of the supermarket ones and the taste was incredible.
You forget what a carrot truly tastes like until you grow your own.
I started with three strawberry plants seven years ago and took cuttings off each every year.
I have about 20 now and they still produce fruit as lovely as the first year.
Farmers' markets
Farmers' markets are another great source of seasonal produce.
They are often cheaper and you get to have a chat with the grower.
A lot of stalls on the Farmers' markets will have a farm shop associated with them.
This may be closer to you than you realise. I live in a city and I have a farm shop about a five-minute walk from me.
It also has a café where they cook their own produce, so they are not just situated in rural areas.
Farm shops
As well as picking up fruits and veg in season, farm shops can sell big bags of potatoes, which can be mashed, roasted, boiled and chipped to your heart's content.
You could chip potatoes and freeze them, instead of buying pre-packaged ones.
Veg boxes
Veg boxes are on the increase now in farm shops and are even being offered by supermarkets.
The supermarket ones tend to contain our more 'wonky' varieties. It all goes down the same way, as my wise old mum used to say.
You may not know what you are getting in the veg box, but you can guarantee the veg will be seasonal.
Often, recipe cards come with the selection to help decide how to get the best from them.
Some veg box companies will also allow you to select the veg that is in them.
And finally
So there are a few alternatives to help you source your vegetables in season.
They will not only be cheaper but will taste better, have fewer food miles and be fresher.
Enjoy.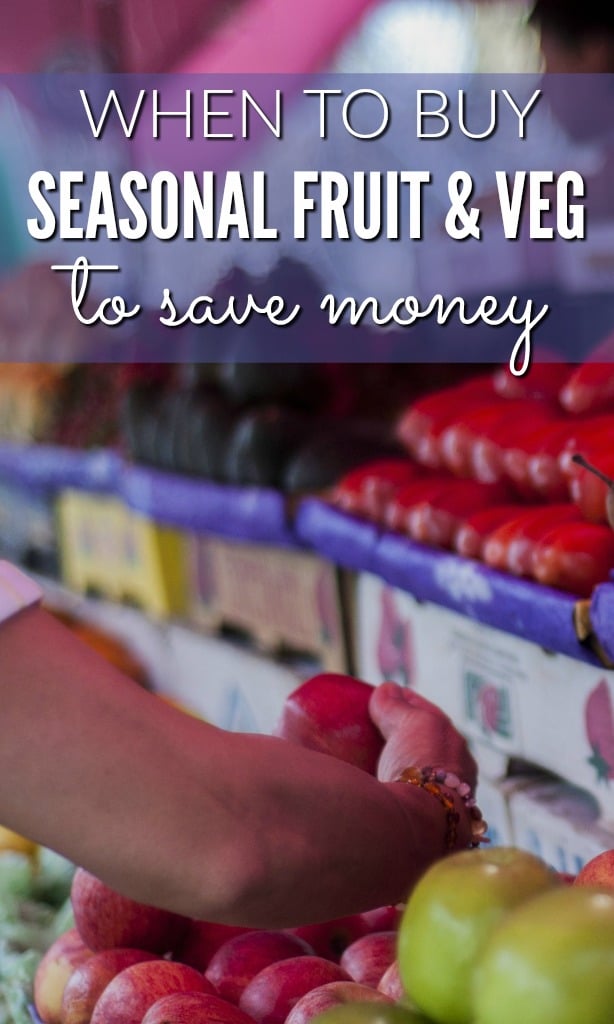 Latest posts by Wendy Rogers
(see all)