This is a guest post from Andy Webb who blogs at Be Clever With Your Cash and runs the UK Money Bloggers community.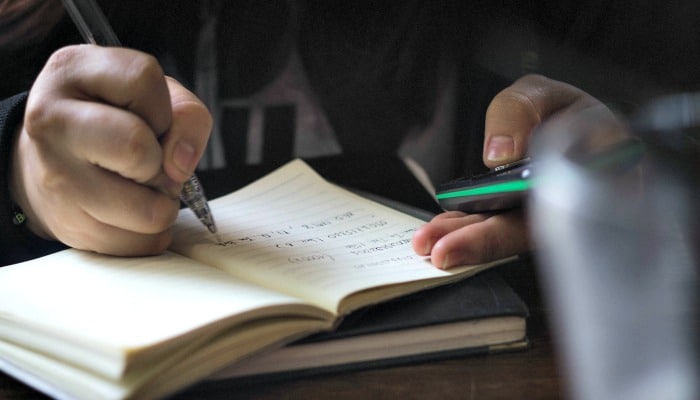 £10 BONUS OFFER: Earn easy cash by watching videos, playing games, and entering surveys.

Get a £10 sign up bonus when you join today.

Join Swagbucks here >>
When Ricky asked me for some advice on what to do with his newfound savings (well done on clearing those debts!), I got more excited than a man in his mid-30s should about bank accounts.
You see I'm a bit of a savings geek. I love taking advantage of short term deals, high-interest rates and other bank promotions to max my returns. I knew I could find Ricky a top way to save without having to lock his money away or risk losing his deposit with stocks and shares.
Here's what Ricky asked
If you have £5000 initially to save and can add £500 – £1500 to it each month – where would be the best place to stick it?
He went on to tell me they'd want to access it in 12 to 18 months, hopefully for a mortgage.
The best account for Ricky and Naomi
Straight away I knew the first place for Ricky to look.
The Nationwide FlexDirect current account pays 5% on balances up to £2,500 for the first year. Now, since neither Ricky or Naomi bank with Nationwide, they can both open an account each. That's the £5,000 sorted. With the 5% interest they'll earn an extra £250 in 13 months. Winning!
They don't need to switch to get this rate, they can simply open up new accounts and keep their existing ones.
The only thing they need to remember is the accounts require £1,000 to be paid in every month, and this money can't be transferred in from another Nationwide account. However, this cash doesn't have to stay in the account, so it can be paid straight back out again. The easiest way to fulfil this will be for Naomi to send her wages over and back, while Ricky can probably do the same with his earnings from the blog.
Frustratingly I forgot to give Ricky my referral code to get us a £100 bonus each. Lesson learnt!
Saving more each month
Another perk of having a Nationwide bank account is you can then open a customer only "Flexclusive" regular saver. This also pays 5% interest and it's perfect for putting away up to £500 each month.
Again, this is only for 12 months, but if Ricky puts in the max every month he'll make £162.50. If they both open one, then double! Plus if they want to keep saving at the end of the year Ricky and Naomi can both open up another one (as I've literally just done).
So if they're both able to max these Nationwide current and regular savings accounts, they'll have made £825 in a year's time!
A further boost
Ricky also said they're hoping to get on the housing ladder in 12 to 18 months time, and there are ways to help with the deposit.
You might have heard of the Help to Buy ISA or Lifetime ISA. These are savings accounts designed to help people buying their first home.
Since Ricky has previously owned he can't open one – but Naomi can, and probably should as the government gives a 25% bonus when you buy the house. Yep, 25%. Huge!
The Lifetime ISA launches in April but since most banks aren't offering them until the summer I think a Help to Buy ISA is the best place to start.
Naomi can open the account with a max deposit of £1,200, and then every month she'll be able to pay in up to £200.
Once she's reached £1,600 Naomi will be able to get the bonus, or she can keep saving until they're ready to buy. There's the limit of £12,000 you can save, giving a £4,000 bonus – though this would take a fair few years (four years and eight months to be exact.)
The downside is it's only for properties up to £250,000 outside London – which might not go far in Kent were Ricky and Naomi live. If that's a likely problem, once the Lifetime ISAs are available, Naomi will be able to open one and transfer the money across, and that can be used on homes valued up to £450,000.
There's a max of £4,000 a year that can be paid into a Lifetime ISA, and you need to wait a year to claim the bonus, but if Ricky and Naomi do buy-in around 15-18 months, they could be getting an extra £1,000 towards their new home.
Good luck guys!
Latest posts by Skint Dad Contributor
(see all)