Buying cheap foreign currency can be really hit and miss so check out where to find the greatest deals (and what to avoid) to make the best savings.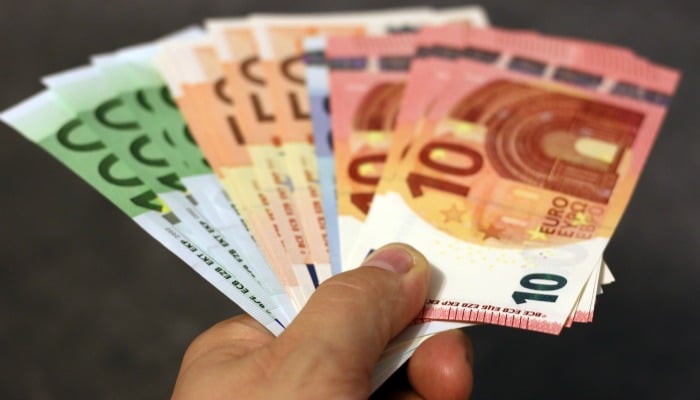 £10 BONUS OFFER: Earn easy cash by watching videos, playing games, and entering surveys.

Get a £10 sign up bonus when you join today.

Join Swagbucks here >>
One of the best ways to save money when travelling abroad is to buy cheap foreign currency. Exchange rates and commission charges can make a huge difference in regards to the money you can get hold of so you need to know which places you should avoid and which ones you should stick with.
Where not to buy foreign currency
This is quick and easy to remember: do not withdraw money from other banks' ATMs while in other countries or exchange your money at the airport before you jet off. Both are a massive no-no.
Taking money out at a foreign ATM will get you hit with double-whammy fees and exchanging at the airport will see you with some of the worst exchanges rates around, topped off with high commissions!
On the other hand, buying cheap foreign currency from the following currency exchange providers will allow you to get the best possible rates. And this will usually mean up to +£100 extra depending on the amount you are going to exchange.
Why shop for the best rates?
Let's say you did your homework (or read this article) and you are going to buy £5,000 worth of Euros at a 1.2726 exchange rate. At this rate, you will receive €6,363.
Let's say you didn't do your homework and bought the money at the first place you bumped into at a 1.2216 rate. You will end up with €6,108, more than €200 less than if you had spent a little more time researching – or reading this article.
Ok, that's too much maths for now! Let's just get to the best places where you can buy cheap foreign currency (some of them won't even charge commissions or fees!) whether it's for a well-earned holiday away or a last-minute weekend break.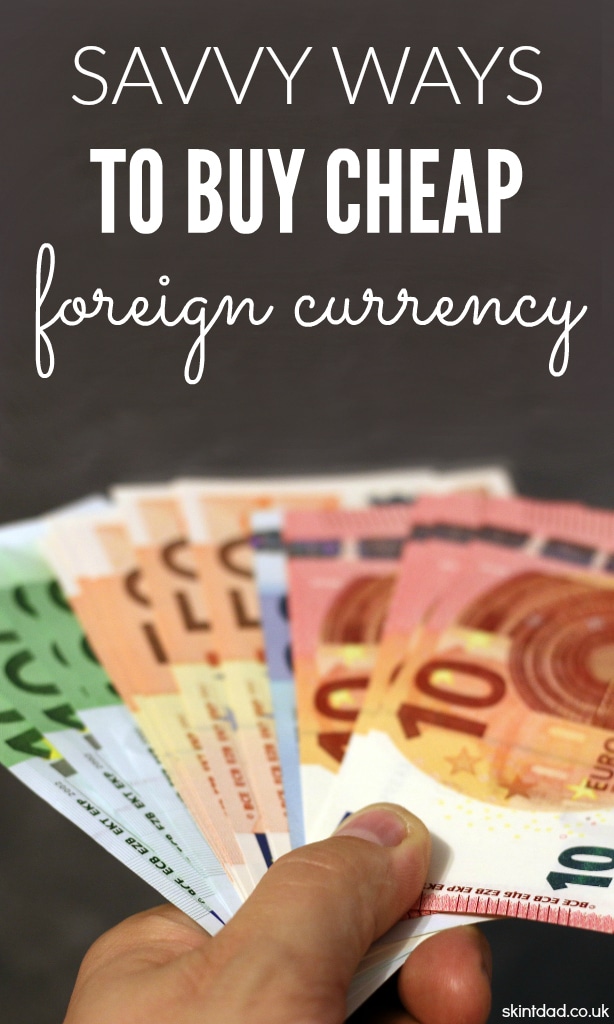 Cheap foreign currency
The Post Office
The UK is among just a few countries in which the Post Office offers the best competitive exchange rates – yep, they aren't only useful for sending the mail! They are even cheaper than banks because they charge the same rates without charging a commission.
You can order your currency online with the Post Office without having to go into the actual office.
If you order before 3 pm on a working day you can get free next working day delivery to your door or you can Click and Collect to your nearest Post Office, but you can have Saturday delivery as well.
World First
If you need to move large volumes of funds abroad to a bank account, World First could very well be your best option.
It is much less cumbersome to sign up with them in comparison with other foreign exchange firms, and the entire process is online and takes less than 5 minutes.
After you have signed up with World First, you get access to its free 24/7 online money transfer system.
Through this system, you can view rates for more than 150 different currencies, and book your trade if you fancy the rate offered.
If recent exchange rate moves were not in your favour, and you would like to hold on with your transfer until the rates improve – that's perfectly fine.
You can set up a target rate in the system and be notified as soon as this rate has been met.
World First charges no fixed wire fees on all UK outbound wire transfers, and furthermore, they have the Best Price Guarantee for UK clients.
These qualities have scored them top ratings in MoneyTransferComparison.com, highly positive client reviews, and even a top 10 spot in the 2016 Times HSBC International Track 200 awards.
HiFX
As they state in their website, HiFX is a "bank-beating" international foreign exchange company. The whole process is easy and opening a free account with HiFX takes just three minutes.
The system is easy to use and is accessible 24/7. You can also get up to date, live exchange rates and you can sign up to personalised rate alerts, bespoke exchange rate charts and use their free currency calculator. What's great is that they show you a comparison table of how much you'll save compared to using banks' services instead (so you'll definitely know how cheap it is).
You will need to have a bank account in the country you are going to, or transfer the money to someone you know, and you'll be getting some of the cheapest foreign currency around. Best thing is that if you want cash or travellers cheques, they do offer a great travel money service too.
It's reassuring to know that HiFX are protected in the same way as 97% of the largest banks in the world, promoting bank-class security, which you ought to have since it's money transfers we're talking about. Plus, HiFX is authorised to operate by the FCA.
As an extra tip, if you or a friend are planning to make a money transfer of £1,000 or more, you are currently able to use their refer a friend scheme and you'll both earn a £10 Amazon.co.uk voucher.
Western Union
We can't have a list about buying foreign currency and leave Western Union out of it. Given the growing competition in this industry, Western Union has been obliged to drop its rates on currencies such as the Indian rupee, and the US Dollar among others.
Although it may not be the cheapest of all the alternatives listed here, Western Union is the method to use if you are already in the destination country and need money to be transferred to you by family or friends.
Western Union has a huge network which means you won't have trouble finding a branch to collect your money, regardless of your location.
WeSwap
In the age of social media, even currency exchange has gone social. WeSwap has rates 90% lower than banks and they convert money at the real exchange rate, giving you a great deal! They are partnered with MasterCard so there's certainly some security involved in the transactions.
The way it works is that you don't essentially "buy" money but you swap it with people in other parts of the world, as a peer-to-peer travel money service, taking away the need for a bank or exchange bureau.
When you sign up they send you a free WeSwap Prepaid Mastercard and after you've swapped the money you will be instantly available to spend or withdraw on the card. They charge a commission rate depending on how quickly you need the money and you will pay less if you wait a few days.
If you get five friends to register for the service, they will charge no commission in any future transaction – for life!
–
So they are some of the best ways to find the cheap foreign currency around – now you just need a good excuse to go abroad.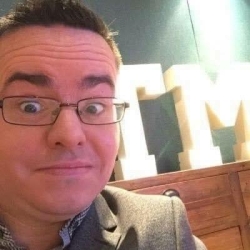 Latest posts by Ricky Willis
(see all)