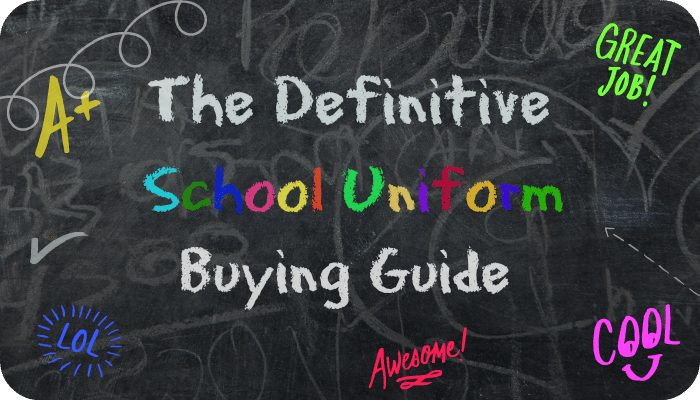 £10 BONUS OFFER: Earn easy cash by watching videos, playing games, and entering surveys.

Get a £10 sign up bonus when you join today.

Join Swagbucks here >>
I know kids are only just breaking up from school, and going back to school is the last thing you may be thinking about but, it's time to start thinking about it – sorry.
There's only seven weeks until they'll be back at school and between now and then, if you're not super organised and have done it already, you'll need to potentially buy larger skirts, trousers, jumpers, socks, shoes, shirts and most probably fight against requests for a new back pack and stationery.
The thought of it all hurts my wallet. However, with the girls having been in school for a number of years now (oh, do I feel old!), I am well practised on buying school uniforms and trying to keep the costs down.
When to Shop
I don't know if retailers do it on purpose but they never seem to carry enough stock. They may be trying to get people to panic shop and head to the stores early but, whenever I've been to look everything seems to be selling out. They're probably just making sure that everyone gets in early and helps to boost their sales over the early summer weeks.
Whatever the reason, it's worth trying to get to the shops earlier so you won't miss out on the best value prices.
Value vs Price
One thing that is worth considering is whether you are buying because it's the cheapest, rather than the best quality and value.
For a number of years we bought Daniella cheaper shoes for school. They lasted close to three months – if we were lucky! We then bought her a pair of shoes from Clarks and, although handing over the money nearly brought a tear to my eye, they lasted her the entire school year.
Even though you could be looking to buy uniform on a tight budget, if you look at the overall cost, it maybe better value to buy something that is slightly more expensive as it may be a higher quality.
Three pairs of cheaper shoes at £15 each is £45, whereas one pair of shoes from Clarks cost us £34. Although £15 in one go is easier to budget for, over the course of the year we saved £11. It may not sound like a big savings but if you look at everything in the same way, you'll also make similar savings on other purchases which jointly adds up to a lot.
Shop Online
Remember, if you are buying online to check for cashback with Top Cashback or Quidco and also check for voucher codes with Savoo to get the most out of your spending.
Look at the cost of delivery when buying online as you will likely be charged for delivery which will then make the overall cost go up, verses buying the uniform in a shop.
Cheapest School Uniform
Aldi have made it into the news in the last few days with talk that they can provide an entire school uniform for just £4 – wish there was an Aldi close to where I live :-(
Their range only goes up to age 11 so if you are after uniform for secondary school ages, you will need to shop elsewhere.
The school uniforms arrive in stores from Thursday 24 July so, if you do have an Aldi near to you, it may be worth paying them a visit.
School Uniform Comparison
Aldi
In store only and up to 11 years only
Shirt
2 pack short sleeve shirt at £1.99
2 pack polo shirts at £1.25
Trouser / Skirt
Jumper
Shoes
ASDA
You can get free click and collect or spend £2.95 for delivery. When checking prices there was a lot sold out already!
Shirt
2 pack of polo shirt
From £2.50
£3 at 6-7 years
£3.50 at 10-11 years
£4 from 14-15 years
2 pack of short sleeve shirts
From £3
£4.50 at 6-7 years
£5.50 at 10-11 years
£6.50 at 14-15 years
Trouser / Skirt
From £3.50
£4.50 at 6-7 years
£5.50 at 10-11 years
£6.50 at 14-15 years
Jumper
From £3
£4 at 6-7 years
£5 at 10-11 years
£6 at 14-15 years
Shoes
Tesco
School uniform at Tesco can be ordered online then collected in store for free or you can pay £3.95 for delivery, if you spend under £50.
Shirt
2 pack of polo shirts
From £2
£3.50 at 7-8 years
£5 at 11-12 years
2 pack of short sleeve shirts
From £3
£4 at 7-8 years
£5 at 11-12 years
Trousers
You get two in a pack, prices start at £6
£8 at 7-8 years
£10 at 11-12 years
Skirt
For one, prices start at £3
£4 at 7-8 years
£5 at 11-12 years
Jumper
From £3
£4 at 7-8 years
£5 at 11-12 years
Shoes
BHS
They have already started their sale on school uniforms and they are selling out on a number of sizes!
You can opt for free click and collect or pay £3.95 for delivery which becomes free if you spend over £25.
Their pricing is slightly complicated and, whereas other retailers have unisex clothing and charge the same, BHS charges more for boy clothes within the same age range.
Shirt
2 pack of polo shirts
From £4
£6 at 6 years
£8 at 11 years (classed as senior sizes)
One girl's shirt (boys cost slightly more)
From £4
£5 at 6 years
£7 at 11 years (classed as senior sizes)
2 pack of trousers
From £7
£9 at 6 years
£13 at 11 years
Skirt
From £3.50
£4.50 at 6 years
£6.50 at 11 years
Jumper
From £3
£4 at 6 years
£7 at 11 years
Shoes
(prices for all retailers correct on 20 July 2014)
You don't have to buy all your uniform brand new though. There are other options to buy school uniforms second hand.
School Sale
Many schools hold nearly new uniform sales using old unclaimed lost property or donations to the school. It's worth contacting your school directly to see if and when they hold the sales.
Facebook
Have a look on your local Facebay page on Facebook and see if anyone is selling uniforms, or put a request out saying that you have cash waiting for school uniforms.
Although you may be chancing it with sizes, if you child is at a school with lots of branded uniform (normally it's only a jumper but I've heard schools who brand their PE shirt, PE bags, jumper, tie, blazer and a coat!) your local page will be the best place to start.
eBay
You may have less luck finding school specific clothing, you should be able to change the search options to look for sizes you actually need. This should speed up your search and show you just what you're looking for. There is also a large selection of brand new school uniforms too.
Charity Shop
There will probably be less chance of finding school uniforms in a charity shop. Most charity shops have a smaller amount of children's clothing in the first place. When school uniforms go out for sale, they get snapped up really quickly. It still doesn't hurt asking though.
Make Money or Swap
If you have school uniforms that you no longer need, this will be the perfect time of year to put it out for sale, or to donate it to a school. Use the methods above to try to sell your items to someone who would love to take them off your hands, or see if you can swap the uniform for different sizes – it never hurts to check.
When it comes to getting a new uniform (unless you can stretch them a little to last another year) good luck and before September comes, enjoy the summer fun.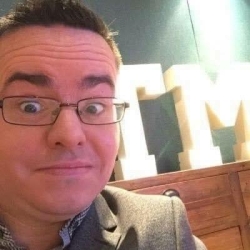 Latest posts by Ricky Willis
(see all)