Quite a lot has happen over the last few days!
Firstly, we have contacted most if not all of our creditors to arrange a payment plan to pay back £1 per month for the next 6 months. This may seem like an insignificant amount but it will be enough to keep the wolves from the door and give us a bit breathing space to plan our next move towards a debt free life.
On the Monday when Skint Mum left for work, I played with C for a while then sat down at the table with a long list of creditors in front of me to contact. All of the enthusiasm from the previous days slowly drained away.
I had that little voice in my head telling me that it was OK not to ring these people. It was OK to keep ignoring the phone calls and letters that we were bombarded with on a daily basis.
I was absolutely petrified!
C came over and asked for a drink of milk which I was glad to oblige. Anything to get me away from the job at hand!
She settled down with a few toys and I approached the list once again. Looking at it for a moment I suddenly felt energised. In front of me was a list of companies that we owed money to, a list of companies that lots of people owed money to. All I needed to do was pick up the god damn phone and dial a few digits. By doing this I would be taking the first steps towards a debt free life! What more of an incentive did I need!
As I dialled the first number on the list I didn't know what to expect. The first call was to a company we owed £988.57. After going through an automated system I was finally connected to a real person who wasn't a monster, didn't want to kill me and most certainly didn't take me to court right that second!
I explained our situation and that I wanted to start dealing with the debt. She asked for numerous financial details which I had already prepared. We went through all incomings and outgoings down to the last penny.
I found once I had given her a complete picture of our financial situation there wasn't really any alternative than to accept our £1 offer. I explained that I wanted to review it in 6 months and I didn't expect to pay a £1 per month until the debt was clear.
In regards to the payment method, I chose to set up a standing order. This way I had complete control over what comes out and when, and I could also change the amount if we had more spare one month.
After the call I updated our debt spreadsheet which Skint Mum had cleverly designed. It is quite clever in the fact that on the front page it shows a list of all debts and how much is outstanding and how much has been paid.
Each debt then has its own sheet which has details of payment frequency, additional payments, account and bank details – everything we need to track the debts.
For the rest of that day and the next I made over 30 phone calls to different creditors. I found that because I had prepared our figures and knew exactly where we stood financially, 9 times out of 10 they accepted our offer of £1 per month. Only two creditors so far have refused as they feel a £1 per month is not enough. We are still going to make payments to them so at least they will see we are trying. Other than that we will continue to offer a £1 per month until they accept.
Skint Dad Debt Diary Tips
Don't waste money ringing expensive premium rate numbers, use SAYNOTO0870.COM to find alternative geographic numbers instead which doesn't cost the earth.
Prepare your SOA before making any calls. I recommend checking out the calculator on stoozing.com which we are currently using.
If, like me, you dislike making these sort of calls, just close your eyes for a minute and imagine a life without debt. Imagine not having numerous people chasing you day in and day out! This should be enough incentive to pick up that phone!
Be honest and open with the creditors. They are more than likely to accept your offer if you come across as genuine rather than a closed shop.
Remember, you are not the only one in this position and they speak to hundreds of people per day so don't be embarrassed at offering even a tiny amount – at least it's something.
If you want to carry on following my journey to a debt free life and beyond use the bloglovin link below so you will never miss a future post.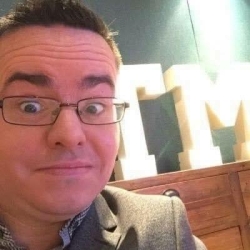 Latest posts by Ricky Willis
(see all)