For the last few years we've managed to get a real grip on both our finances and debt. That was until this weekend where I had a total relapse.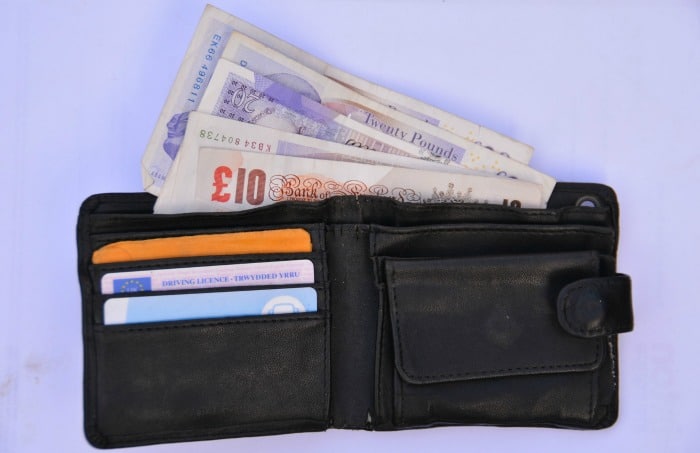 £10 BONUS OFFER: Earn easy cash by watching videos, playing games, and entering surveys.

Get a £10 sign up bonus when you join today.

Join Swagbucks here >>
On Friday my eldest daughter offered to babysit so that Skint Mum and I could enjoy some alone time without the kids. I booked a table at the local tapas place in town for 7:30 and was really looking forward to it for most of the day.
With the kids settled we headed out around 7ish, catching a taxi to a bar for a drink before the meal. We don't normally have taxis although on this occasion we were pushed for time and the weather wasn't up to much.
We had a couple of drinks and then headed to the restaurant where we proceeded to have a really enjoyable evening. The food was fantastic, the wine was flowing and for the first time in ages I wasn't worrying about debt or how much money we were spending.
So after consuming plenty of Spanish tapas, and even more wine, we paid the bill and headed out. Being in such a good mood (and slightly tipsy) instead of heading home we decided to pop back to the bar where we started the night and have a couple of cocktails.
The next day I woke up with a slightly sore head but still buzzing from the great night we'd just had. And instead of lounging around on the sofa with a hangover, I made the decision to take the whole family for a nice lunch.
We managed to grab a table at a local pub and carried on the good feeling from the night before. It was a brilliant afternoon with the kids. Again the food and drinks were flowing and although we were spending money that we hadn't planned for, the day was so great that I didn't really think about the cost.
Saturday night finished with us all fast asleep by 10pm and on Sunday we really did just veg out in front of the telly.
My money relapse  
There used to be a time when I didn't account for the money I spent. Whether there were bills to pay, debt to clear, or just general living expenses; if I wanted to spend money (on anything) I would.
It was reckless and caused no end of problems. And if I'm truly honest with you I probably spent like that because it made me feel great, regardless of the consequences.
When I was growing up both my parents worked and being the baby of the family (who was born later in life compared to my siblings) I was spoiled rotten. I entered adulthood without appreciating the value of money and only in the last few years have I managed to get a grip on things. It really was a hard lesson learnt!
So why am I telling you this?
Well I haven't spent money in this reckless way for a long time but when Skint Mum left for work this morning the first thing I did was check how much we'd spent at the weekend as I knew it wouldn't be pretty.
Straightaway I started adding it up in my head before I'd even looked at the bank and receipts in my wallet.
I felt sick.
All weekend I had been telling Skint Mum that we weren't overspending because I thought we hadn't, although in hindsight I've got to admit that I was having such a good time that I didn't really want to think about money, let alone talk about it.
So……
What was meant to be a nice night out together on the Friday turned into a REALLY expensive night. After adding up the taxis, food and bar bill we had spent near on £200!!!!
And it didn't stop there.
With lunch the following day with the family and the money I gave my daughter to babysit, all in all we had spent almost £300 over the weekend.
What had I done?!
For most of the day today I have been beating myself up about spending this much money. I feel that I've completely relapsed back to how I used to be and although it hasn't left us in debt, that £300 could have been put towards our existing debt or even into a savings account.
So what now?
I suppose I just need to put it down to a moment of stupidity. The weekend was great, the family enjoyed themselves and yes I did spend a LOT more money than intended (and feel absolutely terrible about) but it's not the end of the world.
I certainly won't be making a repeat performance anytime soon. And I realise now how easy it is to fall back into the trap of spending money. All those feelings I had in the past when we had no money, or when people were chasing us for money came flooding back this morning and it's a feeling I don't want to have again anytime soon.
::
Have you ever fallen off track with something? What did you do and how did you get back on track?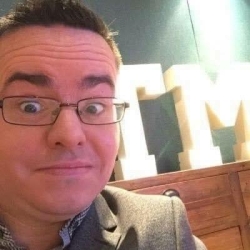 Latest posts by Ricky Willis
(see all)