Before making any purchase, I have a think about it and question why. This has saved me from overspending, buying worthless stuff and has saved me money.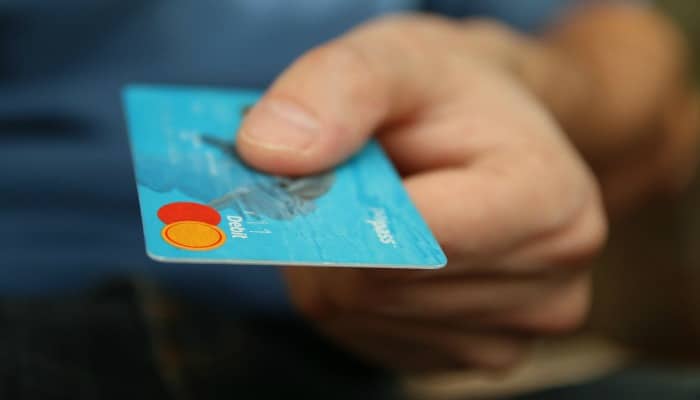 £10 BONUS OFFER: Earn easy cash by watching videos, playing games, and entering surveys.

Get a £10 sign up bonus when you join today.

Join Swagbucks here >>
I used to buy whatever I wanted, whenever I wanted it – easy to see how I got in debt right?!
Things are clearly different today and spending money no longer comes naturally to me, as I'd much prefer to save it away to clear a large debt or tot up my emergency fund. However, just because I'm skint, clearing off debt or saving for something doesn't mean that I never part with my cash.
I now put a lot of thought into it before I part with our hard earned cash and question what I'm doing. In the run up to making a purchase, instead of just making a snap decision, I make sure I ask five questions first.
Will I still want it tomorrow?
I no longer have the "but I want it NOW!" mentality. Seeing something on the shelf in a shop is a want not a need. It's not something that I have to have for my life to continue.
The best thing I find is to sleep on the idea of making a big purchase overnight, or even a few nights for something that's very big.
We were considering jetting off to a financial conference in the US this September (which would have been epic!) but, after a good week of discussions, we decided to not go. The impulsive risk taker in me wanted to buy the conference tickets and flights straight away but instead, we started to make a plan on how we'd budget for it. We would have been able to stretch to afford it but, we'd have to cut back on other things and would not be able to clear our debt as quickly.
Having time to think a big purchase through made us realise that, although we still wanted to go on the trip, there were other things we wanted more. The trip was postponed and we were happy about it because we knew what we were saving for instead.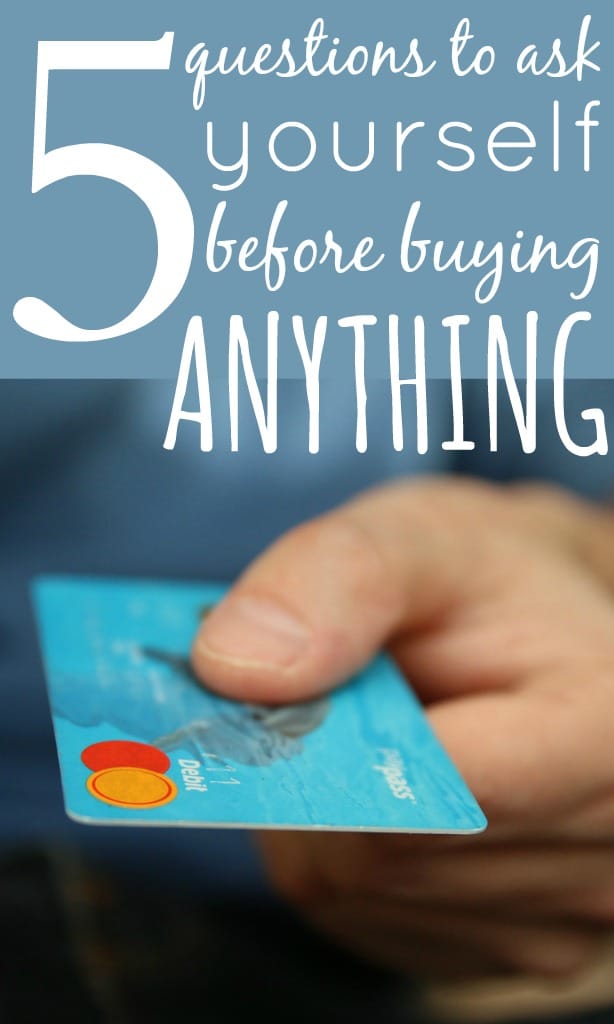 How will the item make our lives better?
A PS4 would make MY life better but probably only for a few hours until I realised that I had to cook dinner, get back to blogging and enjoy my family. The idea of a PS4 is great and I would enjoy it but it wouldn't add any long term value to my life.
Instead of just looking as me, I look to see if a purchase will make the life of my family better in some way. If it can benefit all of us, and we can all use it, then it may not be a wasted expenditure.
I think back to some of the impulse buys of the past and in the run up to making the purchase I felt really good. Walking out the shop, holding the bag, knowing I had items that were now mine felt great. But by the time I got home and emptied the contents out, all the good feeling I had, had gone.
Looking at the purchases, realising how much we'd spent and how little we got left me with nothing but cold shivers and regret. I had buyers remorse and would quite often take items back, making myself feel even worse.
Now, before parting with any cash, I look to see if the item can – in the long run – save us time, money and energy, making all of our lives better.
Where can I put it?
I love getting a bargain from the supermarket and when I see an expensive cut of meat slashed in price as it's near the use by date I get (I need to get out more) excited! However, before buying it, I have a think about where I'm going to store it.
Finding reduced items in the supermarket usually happens later in the evening when we've already had dinner so we usually won't be able to eat it that night and if we found it earlier in the day, we'd normally have something defrosting in the fridge that would go off if we ate something else.
Therefore, before buying a perishable item, I have a think if we've got room in the freezer to store it.
No matter how much of a bargain it is, I'd essentially just be buying it because of the deal, not because we could actually use it. The food would end up going off, meaning we'd have made a worthless purchase.
By leaving it behind, I don't waste food and it can go home with someone who wouldn't waste it – allowing others to make a saving too.
Can I get a better deal elsewhere?
Never buy the first item you see!
Although it's sometimes annoying that the first one I find is the best overall value in the end (not necessarily the cheapest as cheap many be poorer quality that'll break in no time!), I'd kick myself if I found it cheaper in the next shop after having made the purchase.
When I think I want to buy something I put in research time before parting with the cash. Is the item the best quality and does it have good reviews? If I'm getting good results from reviews then I'll look to find the best price.
I'll do searches on sites like Amazon or even eBay. I may even have a look at other retailers who offer price match guarantees, as they sometimes have better warranties and customer service. It all really depends on what the item is.
After I've found some competitive prices, I'll also look to see if I can get cashback online (or even in store using an app like Quidco). Getting cashback from a retailer may mean the cheapest price found could be made cheaper overall.
One thing that bugs me is that a purchase made today could be cheaper tomorrow! To try and gauge prices, I look at Camel Camel Camel where you can track the prices to get an idea of how low the retail price will go.
Who could I borrow one from?
If you really need the item for ever then this won't work but if it's a tool or an item for a short term project then why not see if you can avoid the purchase altogether.
It may be that you could rent the item from a local store, or even borrow it from a friend for a while for free.
Put a request out on social media, call in favours from your family, or even ask a neighbour, and you may find that you've avoided an unnecessary spend.
Even if you can't borrow it, what about buying it cheaper second hand from a charity shop and then returning it after?
There are a few more questions!
Although they are the main questions I ask, I still find myself panicking sometimes and wondering with some of our purchases (even the little ones):
Do I have enough money in the bank? *quickly logs in and checks online banking, just in case*
Is this over our budget? *heart beat rises and tries to remember budget spreadsheet in back of mind*
Can I even afford it? *really?! can I?!*
Will my wife kill me?! *let me phone her quickly and ask…!* (By the way, I'm not under the thumb I just respect her opinion)
After years of not having much money, I have learnt to be dubious about parting with money and question why we need to make a purchase with pretty much anything.
Doing this has ensured that we don't spend money we don't have and that we only buy things that we actually need, giving our family the best chance to use our money wisely.
Penny for your thoughts: Do you find yourself questioning big purchases, or spends that are not budgeted? Or do you spend the money anyway and get buyers remorse?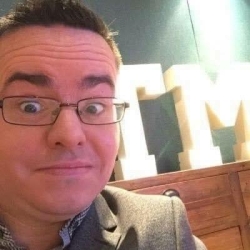 Latest posts by Ricky Willis
(see all)