Starting your own business can be rewarding. You get to build something from the ground up and run it your way.
Being your own boss requires determination and hard work. However, it can also provide you with great freedom and flexibility.
If you have a great business idea, you might be held back by initial startup costs. After all, every business needs investment to get it off the ground, right?
In most cases, businesses do need investment to get started. However, it is also possible to start a business from nothing.
The old proverb "Tall oaks from little acorns grow" is a great way to think about starting a new business with humble beginnings.
Keep reading to learn more about starting your own business with money.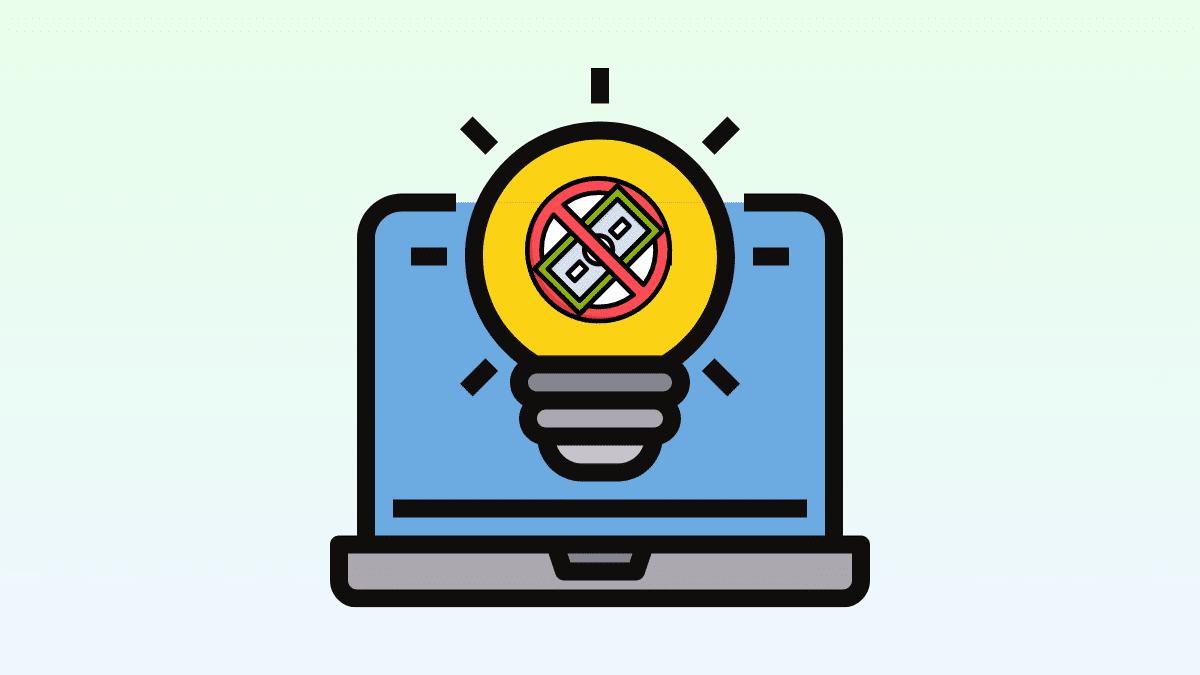 £10 BONUS OFFER: Earn easy cash by watching videos, playing games, and entering surveys.

Get a £10 sign up bonus when you join today.

Join Swagbucks here >>
Is it possible to start a business with no money?
It is definitely possible to start a business with no money, that is not in doubt.
We did exactly that when starting our own business. We were in severe debt and had next to nothing. We started this website using a free website builder. As it got more popular, we could then invest back into the business and start our own hosted blog.
Whether or not you will be able to transform your ideas into a successful business is a different question.
Some businesses require funding from the start. Unfortunately, there is no getting around this. However, not all businesses do.
There are lots of options available to those lucky enough to have a good business idea. Having the skills and work ethic to carry out an idea to completion is the most important aspect of starting a new business.
The ultimate list to help you start a business with no money
The following list should provide you with the information required to start a business with no money.
Explore free business ideas
To start a business with no start-up costs, you must determine which businesses don't require start-up costs.
An online business and work from home jobs can be a great place to start. This way, you will be in a position to offer services to people without any costs.
This can include:
Writing
Social media marketing
Graphic design
Another online business that can be started with very little capital is dropshipping. This is where you create a store and forward the sales to your supplier.
By acting as a middleman, you can facilitate sales without the cost of investing in the stock. You also won't have the hassle of delivering products as they will go directly from the supplier to the customer.
Selling digital products can also be a great way to start a business. If you have expertise in a certain field, you can create online courses or ebooks that can help other people.
This makes use of your existing skills and allows you to start building a client base.
Starting a business with real-world services is possible too. These can include:
Dog walking
Car washing
Cleaning services
House sitting
Pet sitting
Personal shopping
These small business ideas can be started with little or no initial investment and become lucrative over time.
Providing a good service can improve word-of-mouth recommendations among your customers.
Statistics show that people are significantly more likely to trust a recommendation from someone they know. Customer retention is also higher with customers that have been recommended.
Another benefit is that they are more likely to recommend you to other people they know.
This can all work to build your brand over time as long as you provide a good service.
Use existing skills
Another great way to start a business without money is by taking advantage of your existing skills. Many new roles might require someone to upskill. This will involve training or education which can be expensive.
Making the most of your existing skills and experience should help you start making money quickly.
Self-promotion is key to starting a new business and being able to reference your experience will go a long way to enticing new customers.
Offer services instead of products
Offering a service rather than a product can help to minimise or completely remove startup capital costs.
Physical services like cleaning may require a small investment in materials. However, this will be minimal to start with.
For example, a simple car or window-washing business will not require significant investment to get off the ground. As the business grows, you may be able to afford more advanced cleaning equipment.
This cleaning equipment, such as power washing machinery, can help you expand your services. Investments of this sort will allow you to charge higher prices.
A good business plan will help you determine how you can start a new business. It will also help you plan how to get to the next stage.
Create a business plan
Setting up a business plan is an essential step after you have come up with a business idea that you think will work.
This will help to create structure and make it easier for you to reach your goals.
A simple business plan should include the following:
A description of the company – Your company description should provide an overview of what you plan to do. It should include the legal structure and business model too.
Market research – It's essential that you understand your target demographics. Carrying out market research should help you determine whether your idea is a viable option.
The business service or products – You must explain the service or product you are selling and why it will sell.
Strategy for your marketing – Business promotion makes a huge difference to the success of a new business. Your business plan should go into depth about your marketing strategy.
Operations – In this section, you explain how the business will operate. This could explain the sale process and distribution of a product. Alternatively, it could explain how you deliver a service.
Financial planning – As well as potential start-up costs, you must also consider revenue projection and expenses.
Having a business plan in place will help you to move forward and develop a strategy. If you plan to seek investment at any point in your venture, a business plan will be essential.
Source funding
Launching a business with little or no money is possible. However, you may find a time when investment is essential to take the business to the next level.
If this is the case and you do not have the funds yourself, you should look at funding options.
There are a number of ways to fund a business idea. Some of the following options may suit your business needs:
Crowdfunding – Crowdfunding is a great way to get small amounts of money from a large number of people. There are different websites that make this easy, including Crowdfunder and Kickstarter. The business looking for funding can even offer perks for different levels of investment.
Personal Support Loan – If you have supportive family or friends, you may be able to ask them for a loan. These types of loans often don't require interest to be paid. Alternatively, an investment could be made in return for a stake in the business.
Business Grants – It's always worthwhile exploring government or business initiative funding options. Small businesses can often benefit from small business grants. Typically, the grant will be a one-off lump sum that doesn't need to be paid back.
Small Business Loans – Getting a business loan will be dependent on the current success of the business. Borrowing money is only possible if the business is viable and you have the money or assets for the loan to be repaid.
Investments – Real life isn't like the TV show Dragon's Den. However, there are wealthy investors looking for good investment opportunities. If your business has enough potential, you might be able to entice one.
Minimise outgoings
Looking at ways to streamline a business before it is even launched will stop you from wasting money. This money can then be funnelled into ways to grow the business.
There are lots of ways to minimise costs that range from small changes to big decisions.
One small change that could help you is not visiting your local coffeehouse every day. Cutting out unnecessary expenditures like coffee and buying lunch can save you thousands of pounds every year. Making your own lunch and coffee every day can help you budget.
Bigger decisions include things like renting office space or workshops. If you can work from home, do it. This will minimise your costs significantly.
If you need equipment, exploring sites like Freecycle or Gumtree could help you pick up essential items for low amounts. In some cases, you may even get them for free.
Get the business going
Getting the business going by choosing your business name and setting up a website can be relatively straightforward.
Taking the time to set up your website and ensure it targets your audience will be essential. You can also use social media to build a presence.
This is especially beneficial if you are starting a service business that is targeting a specific area.
Launch the business with preorders
If you're planning to sell a product, starting with no money can be very challenging. Still, there are ways around this, including preorders.
This option allows customers to preorder items and pay in advance. You can then use this money to fund the venture.
Many crowdfunding sites work like this and it offers exclusivity to potential customers.
Make use of free or cost-effective resources
The resources your business uses can help to improve the services you offer and your reach.
Social media can be an excellent free promotional tool. It allows you to target a specific demographic as well as precise locations.
Creating a uniform design for profile pictures can improve brand awareness. Some of the best sites to create a business profile on include:
Facebook
LinkedIn
Instagram
Twitter
TikTok
If you have a product you're selling, setting up a free website allows you to do this. You can also make use of online selling platforms like eBay or Etsy.
These platforms take a percentage of the sale. However, with millions of buyers already drawn to the marketplace, it can be a great way to reach more people.
Continue working and build your side hustle
A lot of people might hear the term "side hustle" and disregard it as something not to be taken seriously. It might also be known as a "side project".
Building projects like these while still in employment will allow you to grow the business without taking money out of it.
You will have the financial security of a full-time job and can dedicate the time needed to build your other venture in the evenings or at the weekend.
Only when your business is seeing enough returns to support you should you consider moving to the project full-time.
When you do, you'll be able to devote all of your time and energy to taking it to the next step.
FAQs
What business is easiest to start with no money?
Dropshipping allows you to sell a product with no investment. The manufacturer will ship directly to the customer.
What tax do I need to pay on a new business?
If you are a sole trader, you can earn up to £12,500 without paying tax. 20% tax will be due on anything earned between this and £50,000.
Will the government help me start a business?
Government grants can help some businesses cover start-up costs.
Conclusion
It is possible to start a business with no money, but it won't be easy. Your business model must be designed in a way to support the limited funds you will have as the business grows.
If you believe you have the work ethic and tenacity to make it successful, it can provide a great extra source of income.
Whether you want a little extra spending money or want to leave the rat race behind, looking at ways to start your own business can make it possible.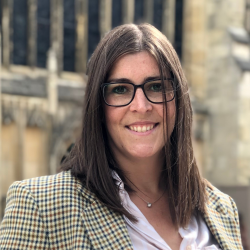 Latest posts by Naomi Willis
(see all)