Setting up a blog is easy, and today I'm going to show you how. From choosing a domain name to installing WordPress, I'm going to share with you the way I did it.
Start your blog and use the directions below for helpful pointers.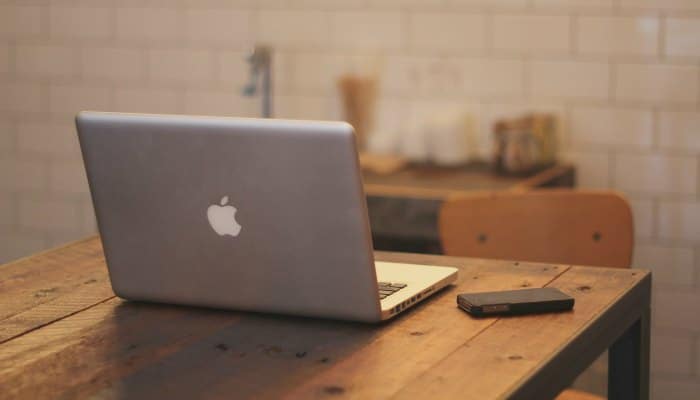 £10 BONUS OFFER: Earn easy cash by watching videos, playing games, and entering surveys.

Get a £10 sign up bonus when you join today.

Join Swagbucks here >>
Are you after a way of making extra money for your family? Perhaps you fancy working from home on a side hustle while saving money on childcare at the same time?
Whatever your motivations are, starting a blog is a great way to earn money and give you the life you want.
I started blogging back in 2013 with the hope it would hold me accountable in my journey to become debt free and allow me to create an additional stream of income.
In less than six months of starting the blog, not only did I start to make money online – albeit a small amount – from affiliates and advertising, but I also started to receive emails from brands who loved my blog and wanted to work with me on a commercial basis.
Blogging really can provide you with massive opportunities to not only increase your income but to create a business of your own.
In just a couple of years from starting the Skint Dad blog, I've been able to earn a full-time income which is providing my family with the life they deserve.
As one of the top money-saving blogs in the UK, I know what it takes to be a successful blogger.
Today I'm going to take you through the process of starting your own blog step-by-step, so you can also start to create that life for yourself.
Starting a blog
When I first decided to set up Skint Dad, I knew nothing about blogging. WordPress, hosting, and domain names; it was all foreign to me, and I made plenty of initial mistakes.
One thing I did have was an eagerness to learn what I needed to start and to seek out the best advice I could find.
I'm going to share that advice with you today so that you don't make the mistakes I did and perhaps this will enable you to start creating a profitable blog quicker than I did.
The first piece of advice – and the most important one – is that you need to be prepared to put the effort into your blog.
Starting a blog is relatively easy as it requires only a very small financial outlay upfront. You don't need to be a trained journalist, published author or tech-savvy and, as it's online, the world is your oyster, and the money you can make is uncapped.
That said, setting up and creating a successful blog that makes money will only be down to the amount of effort and consistency that you are willing to put in.
If you are willing, starting a blog could be the smartest and most lucrative decision you have ever made.
Setting up your blog
1. Choose web hosting for your blog
So you've decided to start a blog, and now you need to decide where your blog will be hosted. Hosting is where your blog is stored online and it's here where you can manage all the behind-the-scenes technical stuff.
I recommend choosing Bluehost as your hosting provider as not only do they offer a free domain name for 12 months, they are also very affordable, and their customer service is second to none!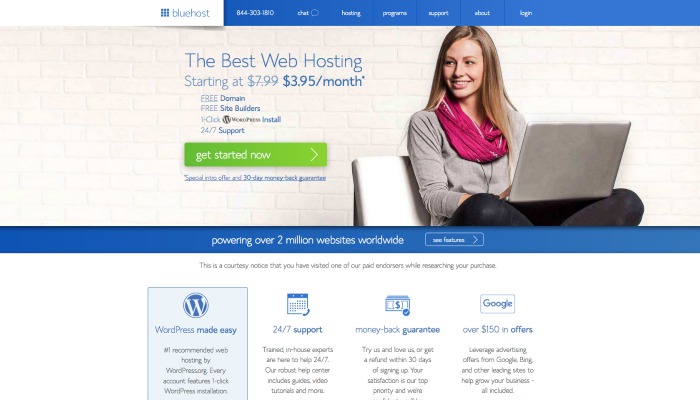 Although I'm in the UK and they are in the States, it didn't make the slightest bit of difference when I contacted them or paid the monthly fees (if you're in the UK, you are able to take advantage of the stronger pound and pay even less!)
To sign up for hosting with Bluehost, head over to the site and click on the Get Started Now button.
It's at this point that you will choose your web hosting plan.
If, in the beginning, you're on a budget like I was, then I definitely recommend you choose the $3.95 per month starter plan (due in full), which, with the free domain you'll receive, is excellent value for money.
There are other plans for 12 and 24 months, although these work out more expensive in the long run.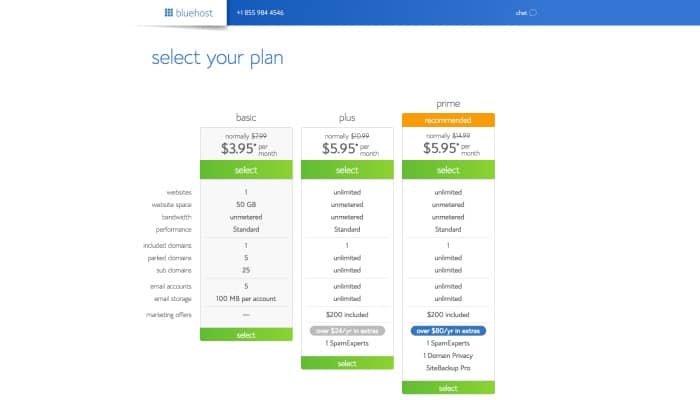 2. Choose a domain name
Once that's taken care of, you now need to choose a name for your own blog.
When I started Skint Dad, I spent a good couple of days thinking about what I wanted my blog name to be. I knew I wanted to incorporate being a parent and also have it related to money somehow.
The word dad was obvious but trying to relate the name to money wasn't so easy.
After a couple of hours playing around with different variations such as dadwithnomoney.com and dadisbroke.com, we finally come up with the idea of calling the blog Skint Dad. Perfect!
So with the domain name chosen and available we went ahead and secured it. Because I originally went with BlueHost when setting up my blog, they provided me with a domain name for free for the first 12 months.

Once you've decided on a name type it into the new domain box. You do not need to use the transfer domain.
Click next to head to the next page where you'll enter your own personal information.
It's on this page where you'll be offered a number of upgrades although I would advise you to skip these as they aren't overly necessary and will only add to the cost.
Finally, enter your payment information – PayPal or credit/debit card, choose a secure password – and that's it. You've got your brand new domain, set up your web hosting account and you're now ready to set up your blog.
3. Installing WordPress on Bluehost
You're almost done and ready to start your WordPress blog on Bluehost. Just a few more simple steps to go!
This part is actually very straightforward. Bluehost makes the process very easy to create a WordPress blog so you don't need any technical knowledge to get going.
Once you have created your password, Bluehost will guide you through the exact steps you need to take to start your blog.
At this point, Bluehost will ask you to choose a theme. You can browse through them and pick one you like, or just choose a random one. This step doesn't really matter as there are hundreds of themes to choose from once the blog is set up. You can even scroll to the bottom and skip this step.
Click on "Start Building"
Next Bluehost gives you the choice of "Business" or Personal". Again, it's entirely up to you which one you choose, or as like in the previous step, you can skip it. It won't make a difference either way.
That's it!
You've started a blog!
And that's it! You are the proud owner of a sparkly new WordPress blog. There is much work to do as you'll need to work out how you want your site to look and then start producing content. Exciting!!!
What next?!
Now it's all about your design, producing unique and exciting blog posts, building up an audience who want to read what you've written and starting to make some money!
Also, creating a blog that will eventually help you earn money from advertising implies also some legal and administrative aspects.
It is advisable to register a company for your blog and a law firm that has experienced corporate lawyers who could help you with this procedure.
Good luck and have fun!
Before you have a full launch, it's best to do a bit of planning and know what you're going to do. For starters:
Brainstorm 10 blog post ideas and write half of them so you've got some posts on the back burner.
Get started on your social media accounts straight away. Build followers, engage in conversation and start to build a "buzz" even before you've released content.
Sign up with some affiliate networks, which should get you on your way to earning money.
As well as affiliates, sign up for Google Adsense. This allows you to place adverts on your blog and start earning money straight away.
You don't need to pay for expensive images (or get sued for copyright infringement). Get free to use stock images from sites like Pixabay (our favourite), rgbstock or Freerangestock.
Remember, every time you post a new article don't forget to share what you've written with friends and family, as well on your new social media channels.
Starting a blog may seem daunting and, if I'm honest, it is. The thing you've got to remember is that Rome wasn't built in a day.
If you're unsure of anything or want a helping hand – I really do mean this – you can contact me. If I can help you then great, otherwise I will point you in the right direction.
---
Read next: 7 Different Ways To Make Money From Your Blog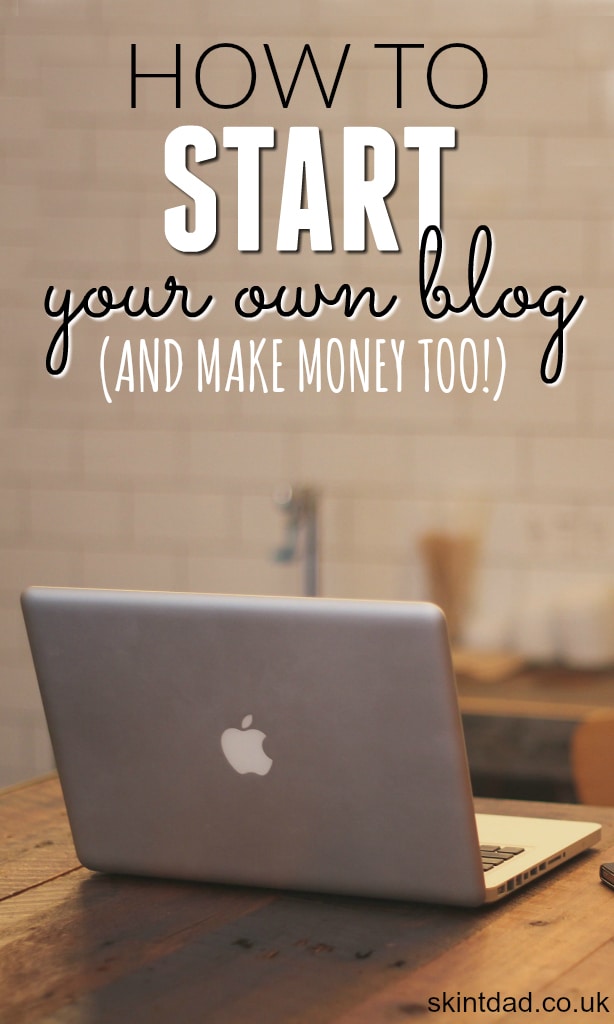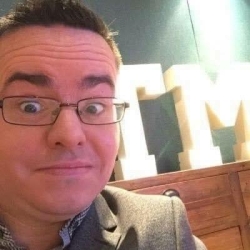 Latest posts by Ricky Willis
(see all)