I recently wrote about Aviva's new financial personality tool which after answering a range of questions, allows you to find out what type of saver or spender you are.
After using the tool myself it turns out that I'm a bit of a captain savvy and I possess a superhuman talent for financial foresight.
With this in mind, I want to share with you my top money tips so that you can follow my footsteps and start to save smarter too.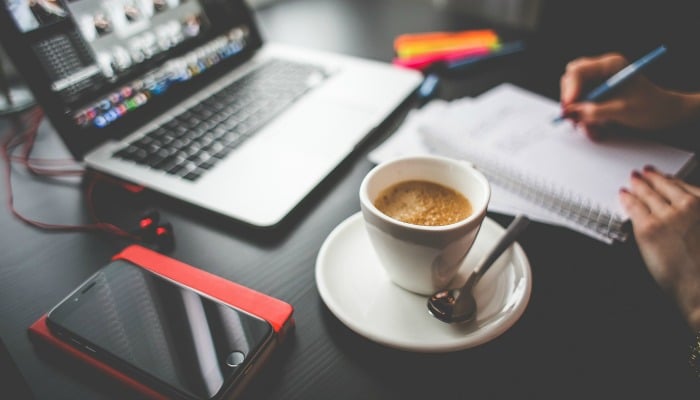 £10 BONUS OFFER: Earn easy cash by watching videos, playing games, and entering surveys.

Get a £10 sign up bonus when you join today.

Join Swagbucks here >>
It's all in the planning
One of the best ways you can start to become a smart saver is to become an even smarter planner; especially when you have something specific to pay out for.
Whether it's paying for your child's out of school activities, a summer holiday, or even a bigger purchase such as a house or car; by putting an initial savings plan into place you will not fall into the trap of having to use a credit card or dip into your overdraft.
The simplest way to do this is to look at the year ahead and try to gauge any big purchases. Once you've got a rough figure in mind, work out how much you're going to need to put away each month to achieve your target.
Trust me when I say that it's much easier to do it this way than trying to find a lump sum at the drop of a hat!
Account for every penny
Without checking, can you tell me right now what money you have available in your bank? What about the direct debits and standing orders that are set up to be paid throughout the month?
If you can't then don't be too alarmed as it was only a couple of years ago that I wouldn't have been able to answer these questions either.
The thing is, as I started to get on top of my finances I realised that as much I could cut my bills or make some extra cash from a side hustle, if I didn't account for the money coming in and out, it was still difficult to save.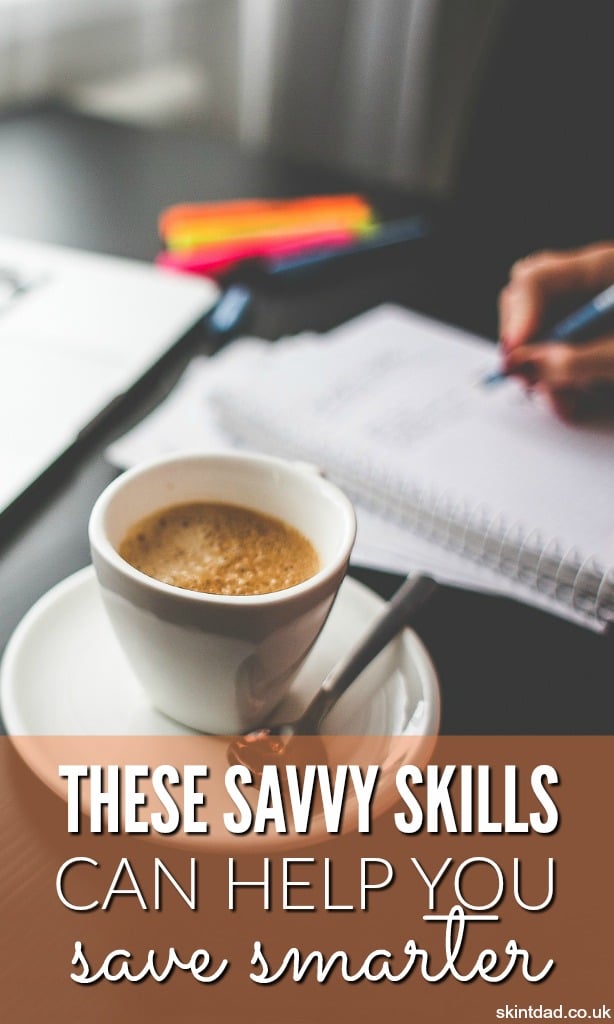 To combat this I now keep a pocket diary with me at all times and use it to record any money I spend. We also have a calendar in the kitchen which lists all the payments and the dates they come out.
By really keep a close eye on our spending like this, it makes it so much easier to spot areas where we're overspending.
Never pay full price
Now I realise that there are some things such as your council tax, TV licence, and rent or mortgage where it would be pretty difficult to get a reduction every time you spend out.
Everything else though is fair game.
Whether it's your weekly food shop, a meal at a restaurant, birthday and Christmas presents, or anything else you buy; if you have the mindset of someone who doesn't want to pay full price then there is a good chance you won't.
It's not always asking to pay less either. With a 'never pay full price' mindset you will automatically look for the best deals and bargains, and be savvy enough to sniff out a possible discount.
Earn money while spending money
Being a smart saver doesn't mean you stop buying stuff as that just isn't feasible. That doesn't stop you making the most of the purchase though.
Cashback is a type of incentive offered when you buy certain products or services through a cashback site.
Not only can you earn cashback from general day-to-day purchases but also for things such as holidays, insurance, utilities and mobiles. To give you an idea of what you can make, in the last few years we've accrued cashback in excess of £500!
Learn some savvy saving skills
My final tip for you to become a smarter saver is to learn some savvy saving skills.
Starting in the kitchen, instead of buying ready meals or ordering the odd takeaway, learn to cook from scratch. Not only will you impress your family with your culinary skills, you will also slash your food bill!
Next up is DIY. Whether it's giving the walls in your home a fresh lick of paint, or putting up those shelves in the bedroom; by tackling these jobs yourself you will definitely save money. If you don't feel that confident, check out YouTube where you'll find a wealth of tutorials for guidance.
Finally if you're a car driver then there are things you can learn that will definitely save you money. From changing a tyre, checking the oil and replacing a windscreen wiper; there are a number of small fixes you can learn to do yourself instead of getting the local garage to do it (and in some cases charge you a small fortune!)
::
If this has inspired you to start saving smarter, your first point of call should be to give Aviva's Financial Personality tool a go. Not only will you be able to find out how financially savvy you are; you'll also be giving some tips to get you on your way.
Written in collaboration with Aviva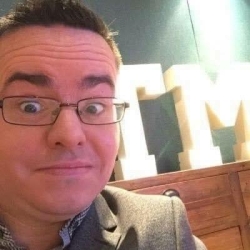 Latest posts by Ricky Willis
(see all)