When planning a staycation, you want to ensure that your destination has everything for your needs.
Luckily for East Yorkshire, there is so much on your doorstep, whether you are looking for a family-friendly or dog-friendly break or perhaps you want to go walking, cycling, or simply just relax. (Why do you think we moved here?)
With a county full of free things to do, including museums, galleries, plus parks, culture and markets, there is something for everyone.
Here are some of the best places to head to for a perfect East Yorkshire budget staycation.
Giveaway – Win a 2023 Family Holiday for 2 adults and 3 children
Ad feature written in collaboration with Visit East Yorkshire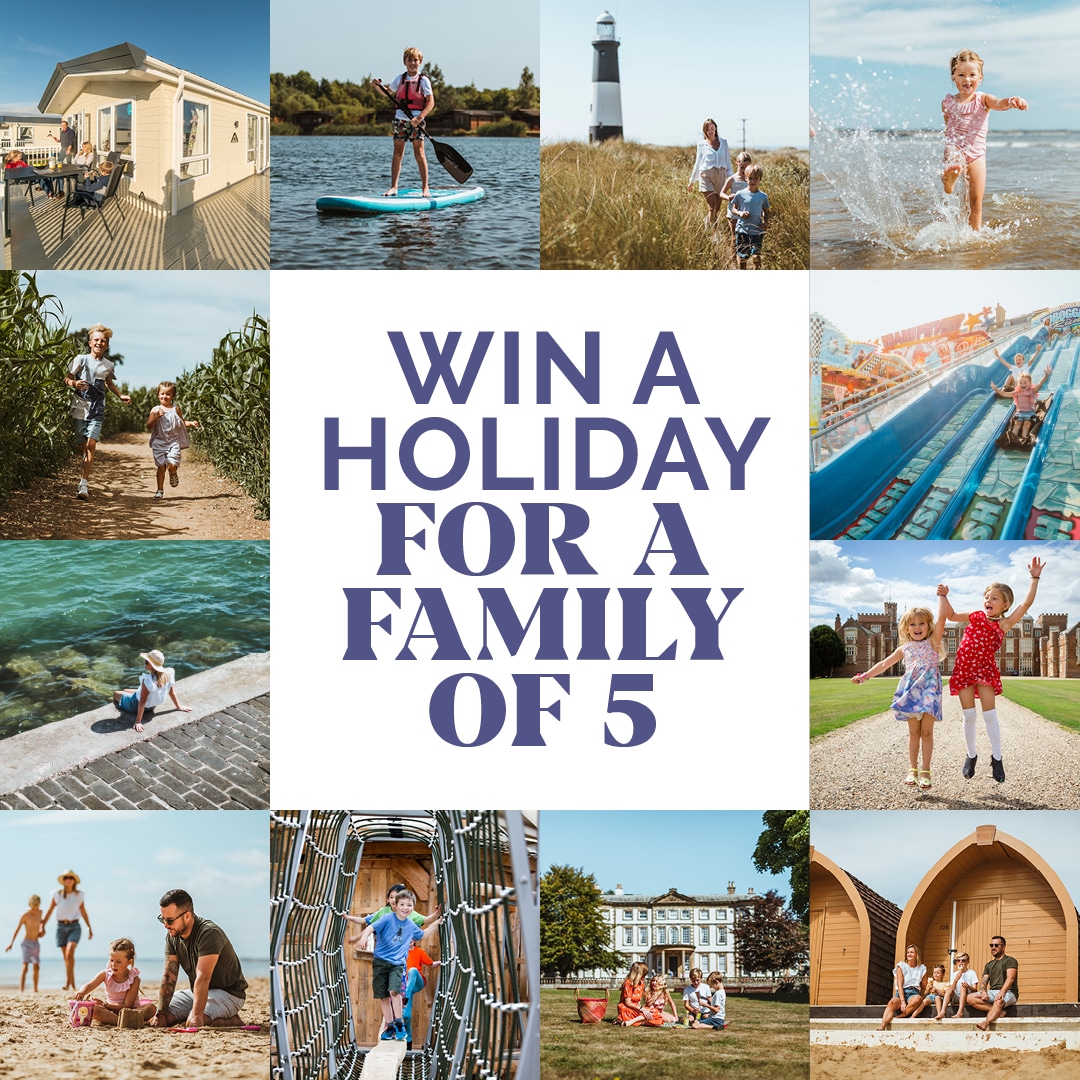 £10 BONUS OFFER: Earn easy cash by watching videos, playing games, and entering surveys.

Get a £10 sign up bonus when you join today.

Join Swagbucks here >>
If you can't wait to book your own staycation, why not win one instead?
Visit East Yorkshire is giving away a family holiday to East Yorkshire for a family of 2 adults and 3 children.
One lucky winner will receive a prize of a seven-night stay in a luxury lodge at South Cliff Holiday Park during the May half-term.
As part of the prize package, you will also receive family tickets to Sewerby Hall and Gardens, Bridlington Animal Park, Burton Constable Hall and William's Den, so you have plenty to do during your East Yorkshire staycation.
Click here to enter and for the full terms and conditions.
Beverley
We live not too far from Beverley, and it's always lovely for a visit. There is so much to do on your doorstep.
It's a beautiful town with narrow medieval streets, a 13th century Minster, great shopping and open markets, Beverley Westwood and Racecourse.
When you get to the heart of Beverley, you will see the Minster. It's regularly open for visitors, and you can see its medieval gothic architecture, 16th-century misericords, Percy tomb canopy and collection of medieval musician carvings.
For walkers, you can follow the Medieval Guilds and Crafts Trail, starting at North Bar, which shows you 40 unique sculptures on the way to Beverley Beck. Plenty of suggested walks are available, but it's easy enough to follow the streets and simply take everything in.
But before you head off for a walk, visit the Walk this Way art exhibition in Beverley Art Gallery to see a collection that celebrates the Yorkshire Wolds Way National Trail. This exhibition finishes on 18 March 2023 but you can find it in Market Weighton after.
In dryer weather, it's well worth heading to Beverley Westwood. Slightly out of town, it's a beautiful open space for the whole family (and dogs) to stretch your legs and even have a picnic. You will regularly see cattle and sheep grazing on the pastures in the summer months.
Beverley welcomes markets each week in the town; with the Saturday Market, close to St. Mary's Church, offering a variety of stalls with foods, arts, crafts, and clothing.
It's also worth stopping at St Crispin Antiques and Collectors Centre to browse the arcade of antiques, collectables and furniture. For more retail therapy, wander the streets for a mix of high-end retailers or head to Flemingate for more shops and a mix of restaurants.
Check out many more things to do in Beverley, including their Guildhall with a museum and the East Riding Treasure House. 
Bridlington Bay
Bridlington is a stunning seaside town. While we've been thrilled with free days out on their spotless (award-winning) sandy beaches, there is still plenty more to do in the town.
If you plan to stay close to the beach and coast for the day, consider hiring a chalet with views over the sea, use of deckchairs, and electricity, plus most are dog friendly.
While near the harbour, stop at the Bridlington Harbour Heritage Museum for artefacts, models, and records about the area's local fishing and maritime history. Or consider setting sail ("me hearties") on the popular Pirate Ship, which takes you on a short tour of North Landing and Thornwick Bay.
You can walk the promenade or use the Land Train, which takes you between South Cliff Holiday Park and Bridlington Spa and from East Riding Leisure to Limekiln and Sewerby Hall and Gardens. They run every 20 or 30 minutes, so you don't ever need to wait long.
There are plenty of other attractions in the town and old town to keep you entertained for more than a week!
The Bondville Model Village is the only model village in Yorkshire and is great for all ages. As well as the village and its residents, you can watch the running miniature railway, which crosses a tiny river and passes the harbour with small moored boats.
Flamborough and Bempton
Just up the coast from Bridlington (or Brid as the locals call it), you reach Flamborough and Bempton, which has so much to offer. You can have some great days out finding out and exploring the cliffs, sea and nature.
One trip you should look into taking during the summer months is on the Yorkshire Belle cruise, which sails from Bridlington Harbour. You can pick from a one-hour cruise to see the lighthouse, an hour-and-a-half cruise to see the sights of Breil Newk and Silex Bay, take a longer two-and-a-half-hour cruise to Bempton Cliffs or a three-hour trip to Filey Bay.
The cruises have live commentary, so you can learn about places of interest while watching out for the wildlife, Bempton's 400-foot chalk cliffs, and local history. There's even a bar on board for snacks and refreshments.
Alternatively, setting sail from Bridlington Harbour, take the RSPB Bempton Cliffs cruise to spot diving gannets and puffins.
You can head to the Flamborough Lighthouse visitor centre as a cheaper alternative to seeing the Lighthouse up close. The views are breathtaking, and it's an excellent spot for a picnic while you spot seals and birds. The lighthouse also offers tours from April if you want a peak inside.
Bempton Cliffs allows you to explore the 5km of chalk cliffs at your own pace while still getting a glimpse at some of the half a million sea birds that gather. At any time of year, you will undoubtedly get a glimpse of seabirds and perhaps even seals and porpoises in the waves below.
Instead of taking in the sea from above, head to Danes Dyke, which runs for 4km across Flamborough Headland. You get the best of all that nature offers with woodland trails plus a beach – where there are plenty of rock pools for kids to explore, and you may find fossils. There is also a cafe in the main car park with toilet access and hot and cold refreshments during the summer.
Sewerby Hall and Gardens is a historic stately home close by, with walled and rose gardens to stroll through. You can view the history of the house, then head out to play in the interactive trails and visit the penguins, pygmy goats and parrots in the zoo.
A few other places worth visiting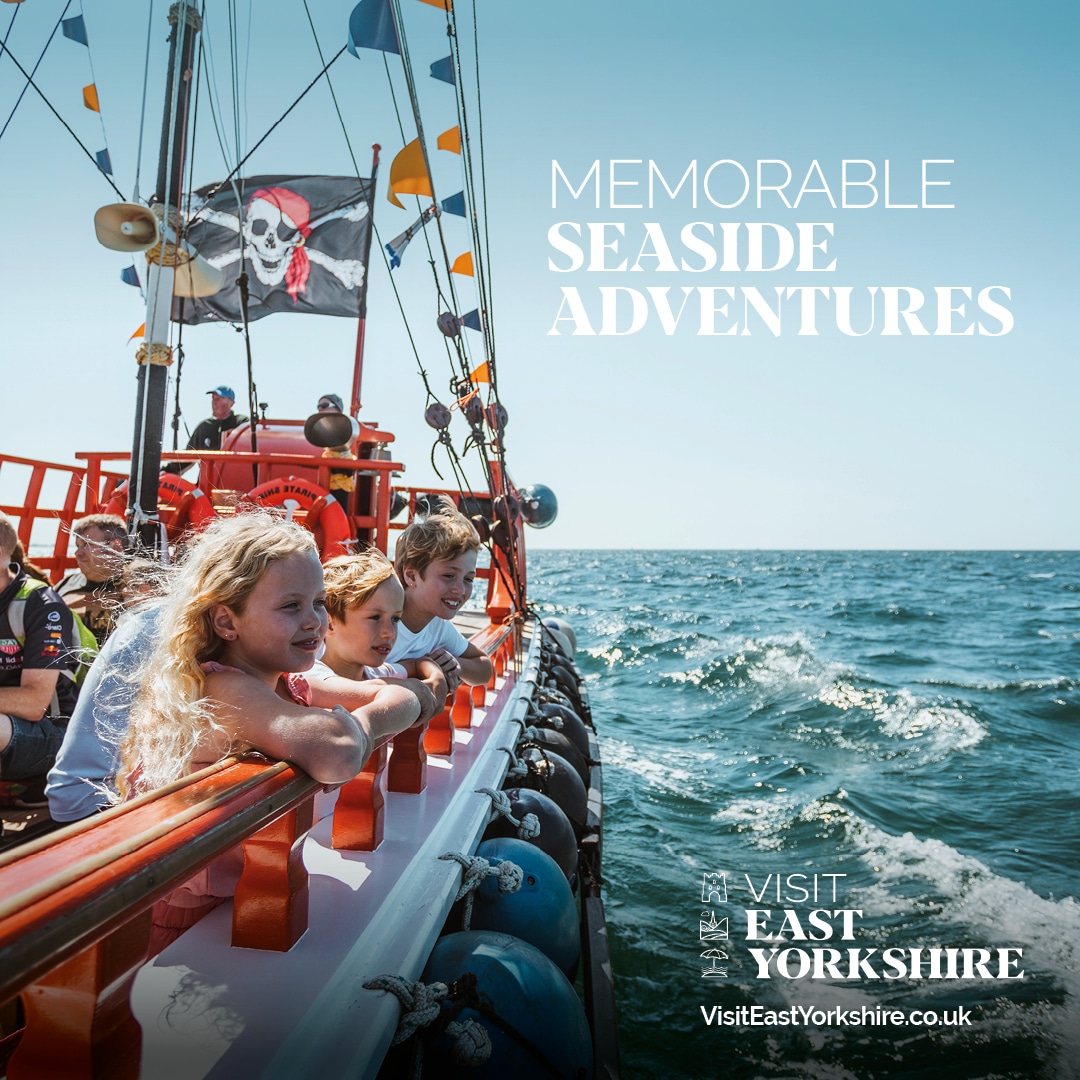 We've described just a small snippet of what East Yorkshire offers. There are plenty of other beautiful beaches, countryside to explore and villages to get lost in.
Also consider:
Heading to Tunstall, where you'll find (move over Greenwich) the First Point of the Prime Meridian in the UK.
Go to the Spurn Heritage Coast for beaches, birdwatching, walks and a lighthouse.
Head to the market towns of Howden or Pocklington to see their old buildings, walks, food, shopping and more.
Or visit Hull (where we live) for even more days out and culture.
Win a 2023 family holiday
Don't forget to enter for your chance to win a family holiday in East Yorkshire.
Get your entry in before the competition closing date at 23:59 on 31 March 2023.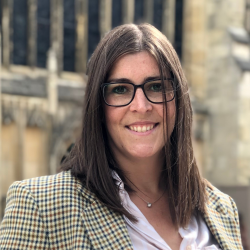 Latest posts by Naomi Willis
(see all)