For most people, 2020 will be remembered for the year of COVID and the pandemic that spread quickly across all corners of the globe.
For us, 2020 will be remembered for the year that, once more, changed everything again for the Skint Dad family.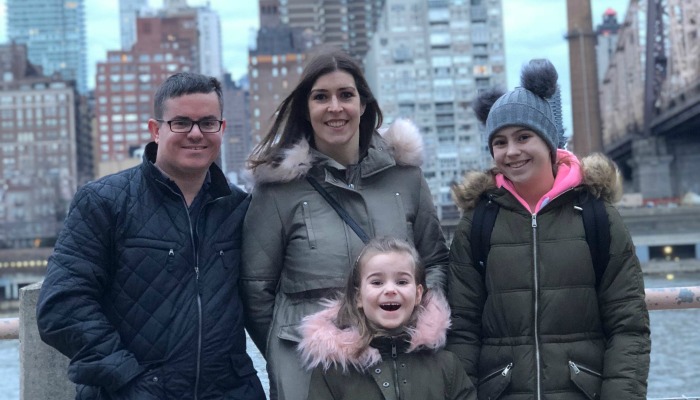 £10 BONUS OFFER: Earn easy cash by watching videos, playing games, and entering surveys.

Get a £10 sign up bonus when you join today.

Join Swagbucks here >>
The last months have been some of the most stressful periods of our lives (and I guess yours as well).
Not only have we had a pandemic to deal with, but, like many other companies, we also have a business which lost 70% of its revenue overnight in March of last year.
Back in February 2020, things were going really well for us. We had been debt-free for several years. We had a business going from strength to strength, a home that, although we couldn't call our own, still felt like home.
The kids were both happy at school, and things were really starting to come together for the Skint Dad family.
Then came COVID-19
At first, we didn't think much of COVID. The news was reporting bits and pieces, and being honest – we weren't really taking much notice. That was until Boris Johnson put the whole country on lockdown at the end of March.
Scared. Hopeless. Anxious.
This is how I felt over the coming weeks.
I couldn't sleep, l couldn't turn the news off, and I couldn't tell my daughters that things would be okay because I was unsure what the future held – I still am.
All the time this was going on, our business was dying fast. The knock-on effect of a worldwide lockdown for us meant a loss of contracts, loss of revenue, loss of everything.
I went through some dark times. I won't lie.
For the first time in many years, I felt completely lost. And although I was there for Naomi and the kids, making sure the brave face was always on show, I had fallen apart internally.
So time went on and, although COVID was (and is) rife, my confidence that things were actually going to be okay in the end started to return. Unfortunately, our business still hadn't.
We didn't earn enough money to cover our rent throughout April to July, let alone adding business bills, any other household expenses or food. It was horrible. And because we are both self-employed directors, we also didn't qualify for any proper government help.
Thankfully, we did have some savings and family members helped us out more than they will ever know. Without them, we'd be back into some serious debt, and emotionally, well, I really don't know.
So there we were, mid-pandemic, business on the slide, and not knowing what the future held. It was at the moment where it would have been quite easy to give up – but that's not how we roll.
How it started
In February, we'd gone to York for a few days as we were tentatively heading towards deciding to move from Tunbridge Wells in Kent, up to Yorkshire.
We love Tunbridge Wells, but it's so god damn expensive. And although this town means so much to us, and it's where our family live, we realised a long time ago that we weren't going to be able to buy a house here, or have any security for us and the kids in the future.
We had to make some big decisions.
See All We Want is a Place to Call Our Own and To Move Or Not To Move? That Is The Question!
Anyway, we went to York and really liked the feel of the city. We were excited about the possibility of a fresh start, and putting down roots in a home we could call our own.
We pinpointed an area of York that was affordable for us and made plans to head back up once we knew the kind of mortgage we could afford.
Now if you look at the house prices in York, it's still not that cheap. When it came down to it, compared to Tunbridge Wells, it is much more reasonably priced. Especially at a time where our business and circumstances felt like they were on the up.
We came back full of enthusiasm and a bit of a plan. Well, that plan went completely out the window once the business started nosediving in April.
It still didn't deter us, though.
How 2020 continued…
Back to July. The business had started to pick up a little, but still nowhere near how it was just a few months before.
Bills were still coming in, and rent still needed to be paid — a decision had to be made.
We knew our business would recover, but it was going to take a bit of time. We work tirelessly every day and knew that as the pandemic eased, and a vaccine was found, we would bounce back.
The idea of moving to York was not something we could financially push forward with at the time. That didn't mean we couldn't look to relocate elsewhere though.
We just needed to find somewhere affordable enough.
I posed the question in the Skint Dad community group, and we had so much good advice (thank you all).
One of the places mentioned was Kingston-upon-Hull. Naomi and I researched and decided it was worth a closer look – especially as the house prices weren't out of reach for us. Really reasonable actually.
So, armed with a list of things and areas to check out, we booked a super cheap Airbnb and headed up there.
Now I know you can't judge a book by its cover, but Hull's research had brought up a few things we needed to investigate further.
We came across articles stating that it wasn't a very nice place to live, the crime rate was high and the place smelt like fish (?).
Well, I can tell you now, you shouldn't believe everything you read! Really, you shouldn't.
Hull had never been on our radar before as somewhere to live. No one had recommended the place to us, we didn't really know anything about the city, and we had no family nearby.
That didn't put us off though. We managed to check out plenty of areas for the days we were there, viewed loads of properties, and even managed a trip to the beach, which was a short drive away.
We had a good walk around the city centre, checked out the harbour, spoke to plenty of really friendly people, and tried our best to take in the feel of the place.
We really liked the city. We really liked the people. We knew we'd found somewhere we could settle where we could rebuild our business and build a good life for all of us.
How it's going
So…
At the very end of last year, we probably made the biggest decision of our lives.
After years of being in debt, with credit reports that could make you cry, we got offered a mortgage and bought our first house 225 miles away in Hull.
An actual real house of our own. Not rented. Not extortionately expensive. A home that's affordable, and where we won't have to move again if we don't want to. A secure home.
Compared to where we live now, we'll be paying just over £1,000 less each month – for our actual own house!!
Just writing that sounds unreal.
We've got quite a few things to sort out and loose ends to tie up before moving in, but expect lots more details to come.
Whether it's the right decision, time will only tell. I can promise you this though; I'm not going to let a pandemic get in the way of giving my family the best life possible.
For the first time in months, I'm actually excited for the future.
– Skint Dad
---
Just wanted to add a few special thanks – I know this isn't the Oscars, so I'll keep this short.
Thank you to the Skint Dad community and long time supporters. You've been instrumental in helping us make decisions, giving us solid and practical advice, steering us on the right path and keeping us accountable.
Online Mortgage Advisor and our broker, Jenna – we first spoke with OMA in 2018 about plans to get on the housing ladder, and they were really helpful.
We didn't forget the conversation, so we knew that we would be back in touch when it was time to start the process. Thank you, Jenna, for the human approach. You know how much this has changed our family, so thank you again.
Finally, and most importantly to our friends and family – a million thanks for being supportive with what we've decided and for being a voice of reason.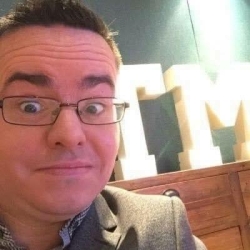 Latest posts by Ricky Willis
(see all)