Since having our light bulb moment where we realised we seriously needed to sort out our finances and drastically reduce our outgoings, we have been closely looking at our household bills and ways to reduce them.
One of things we knew we could cut back on was water usage. There are four of us in the house which equals to a lot of toilet trips.
On average the toilet is used ten times per day in our house. This equates to a massive sixty litres per day just for flushing!
We decided that going forward we would the following rule taken from the Money Saving Expert website:
This was OK but after doing a little research I knew we could save even more water.
Looking online I came across the Waterwise website which has loads of useful information about the water we use and how how we can reduce our consumption. The following is taken from the site.
"Considering the average household flushes 5000 times per year, savings of up to 5000 litres per year could be achieved just by simply installing a cistern displacement device (CDD). These are available for free from most water companies. These devices are easy to install and are placed in the toilet cistern to displace approximately one litre of water every time you flush."
After reading this I straight away logged on to our water supplier to see if I could get a CDD sent to us. It took me all of two minutes to find some information and another minute or so to fill in my details for the free water saving device.
Three days later the post arrive with a small package. I was now the proud owner of a Hippo7.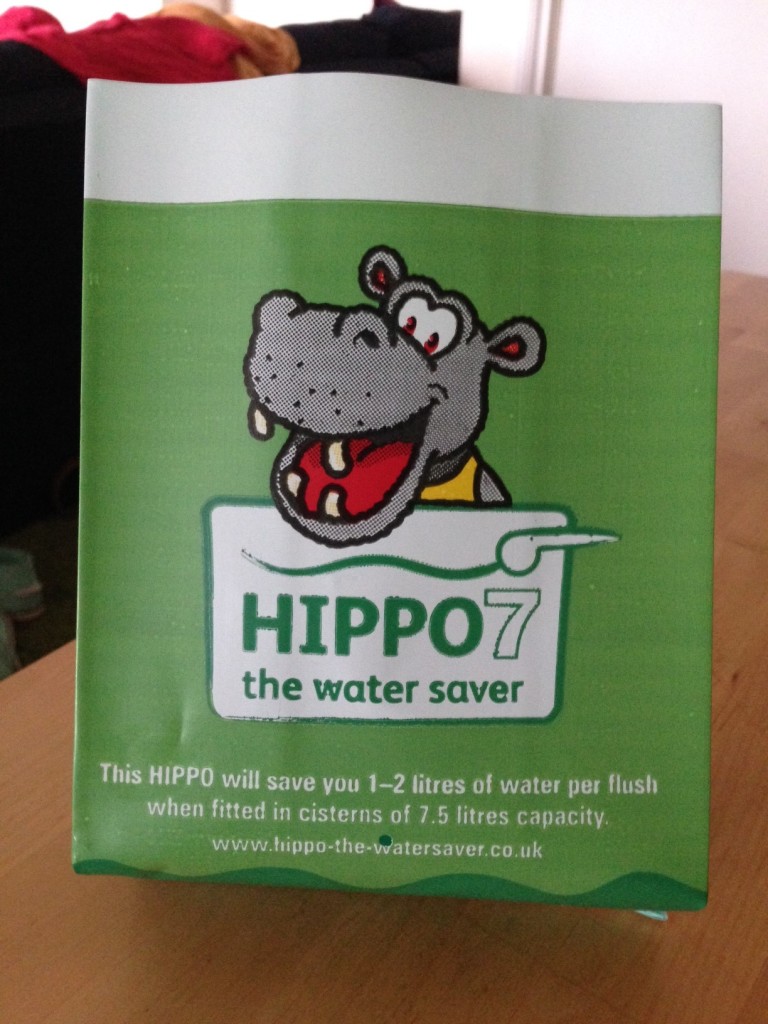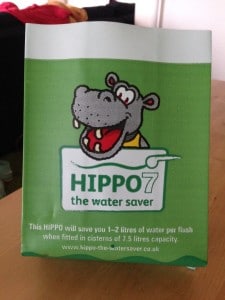 £10 BONUS OFFER: Earn easy cash by watching videos, playing games, and entering surveys.

Get a £10 sign up bonus when you join today.

Join Swagbucks here >>
This device will save us 1-2 litres of water per flush which along with our rule from above will cut our water usage from the toilet drastically!

It was a little awkward to install into the cistern as there wasn't much room but once in you see it really did make a difference when flushing.
If you want to find out a bit more about the Hippo7 have a look their website here.
A word of advice, on the above site you can order a family pack of three Hippos for £8.95 but if you contact your water provider directly they will provide these for free!
Over all I am happy with the amount of water we are saving on toilet trips. I just wish we had known about this device sooner. I am surprised the water companies don't send them out at standard to every household.
If you have any other tips on how we can use even less water please let me know.
Happy flushing :-)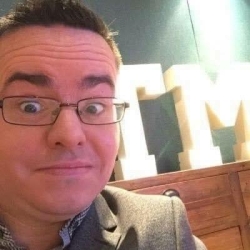 Latest posts by Ricky Willis
(see all)