Swapi has made the decision to close the app and website down on 5 October 2023.
You must make sure to use your Swapi Points before this date in the marketplace to avoid losing them.
---
Reclaim expired and lost loyalty points with the Swapi app. Plus use it to store and use all your loyalty cards from one place.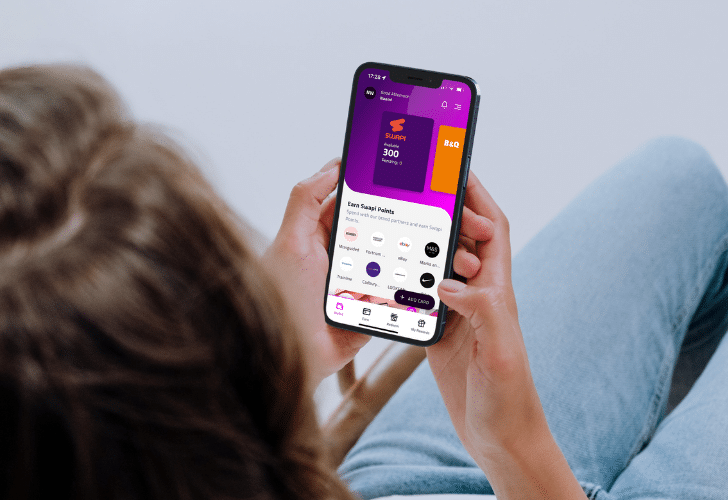 £10 BONUS OFFER: Earn easy cash by watching videos, playing games, and entering surveys.

Get a £10 sign up bonus when you join today.

Join Swagbucks here >>
Ad feature written in collaboration with Swapi
You shop, collect points, realise you need a whole lot more for them to be worth much, so keep collecting.
Enough time passes, and you should now have enough to redeem a lovely treat.
Only trouble is – they've expired!
Instead of getting grumpy, get your expired loyalty points back with the Swapi app!
How Swapi works
Swapi is a new loyalty e-wallet that allows you to get the most of the reward points you have no doubt collected from every retailer who offers a program.
The app works as a digital wallet for all your supermarket, fuel, pharmacy, clothing, travel loyalty cards – and more!
You can keep them all in one place and scan them straight from the Swapi app, ditching the need for plastic cards in your purse and the individual apps on your phone.
So you don't need to worry about loyalty points expiring, you can use the app to redeem lost points and finally get to use them for a limited time only.
And you can earn even more Swapi Points for every £1 you spend when shopping in your favourite stores through the app, and then swap them for gift vouchers and exclusive rewards.
Get 650 points for free
To get you started with the Swapi app, use the referral code SKINTDAD to get 650 points for free.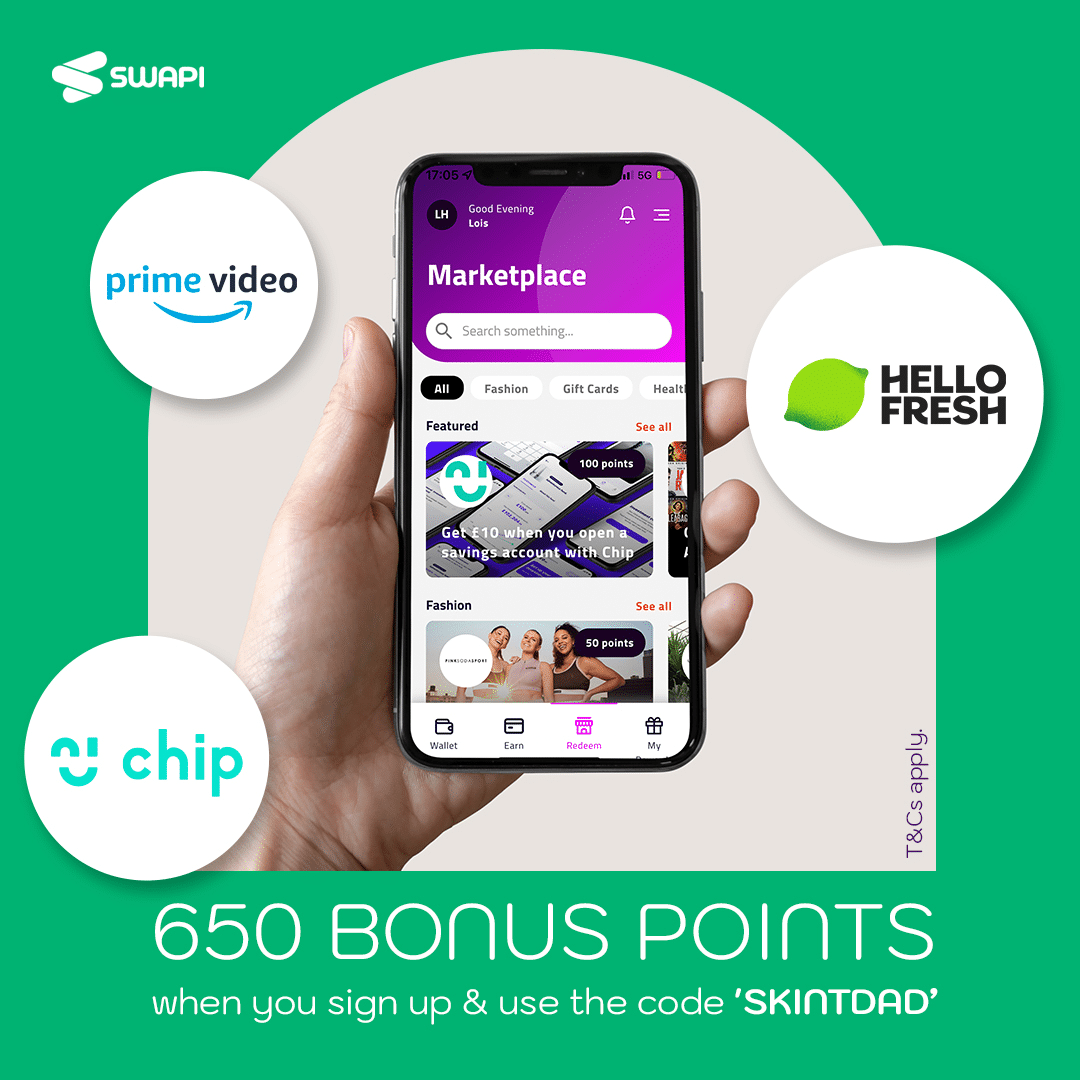 How to win your expired loyalty points back
Most loyalty points have an expiry date, and if they change how the schemes work, you can lose them altogether.
A great example recently is when Morrison's revamped their loyalty scheme and stopped giving More points. For many, those points were wasted, and people were annoyed that they'd lost out.
But you can win them back!
Within the Swapi app, click the menu lines in the top right hand corner and pick "Expired Points" from about halfway down.
Then, search for which loyalty points have expired, tell them how many and upload a photo of your statement or proof of expiry.
(If you cannot find any proof, contact the company and ask them for a statement to show how many points you've lost).
Hit submit, and then Swapi will work out how many points you can be rewarded.
How to earn more Swapi Points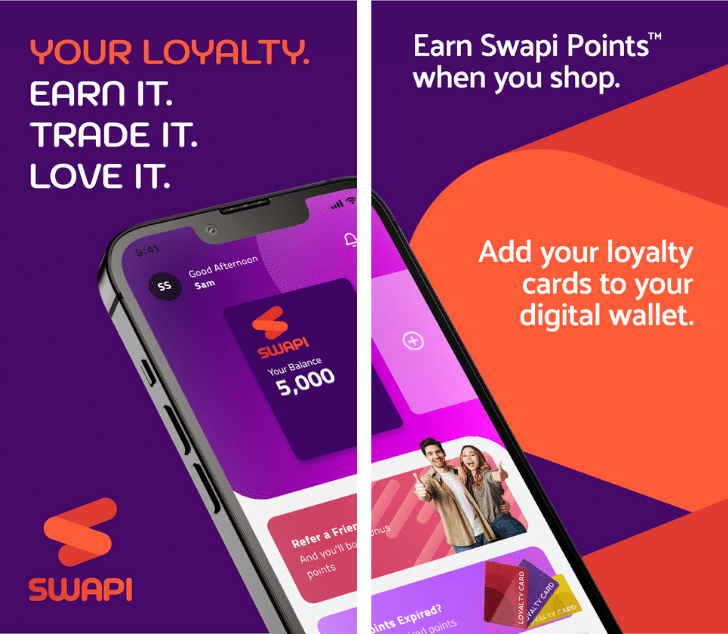 So, you have a few main ways to earn Swapi Points:
Collect online
When you plan to shop online, head to the Swapi app and search from the hundreds of retailers.
Click through with retailers such as ASOS, Aldi, eBay, Homebase, Boots, M&S, Europcar, TUI, and more, and shop as usual.
You will then earn points based on what you've spent.
You can tell which retailer this applies to as they gave a small purple icon next to them.
Collect on your bank card
You can also earn Swapi Points by simply spending on your bank card.
Link your payment card to the app, and you can earn points when you use your card with selected online stores and on the high street.
Keep an eye out for a green card icon.
Bonus events
There are bonus ways to earn even more points – not just for new sign ups.
Swapi likes to reward everyone, so there are regular promotions for their existing users to collect more points.
Be sure to check your emails or social media, so you don't miss out.
Refer a friend
Earn more points by letting your friends and family know about the app.
You can collect 50 Swapi Points for each friend who downloads the app from your personal link.
And, just think, if you use the Swapi referral code SKINTDAD to get 650 points for free, refer a couple of friends, redeem lost loyalty points back and shop via the app, you'll redeem a reward in no time!
What can you swap your points on?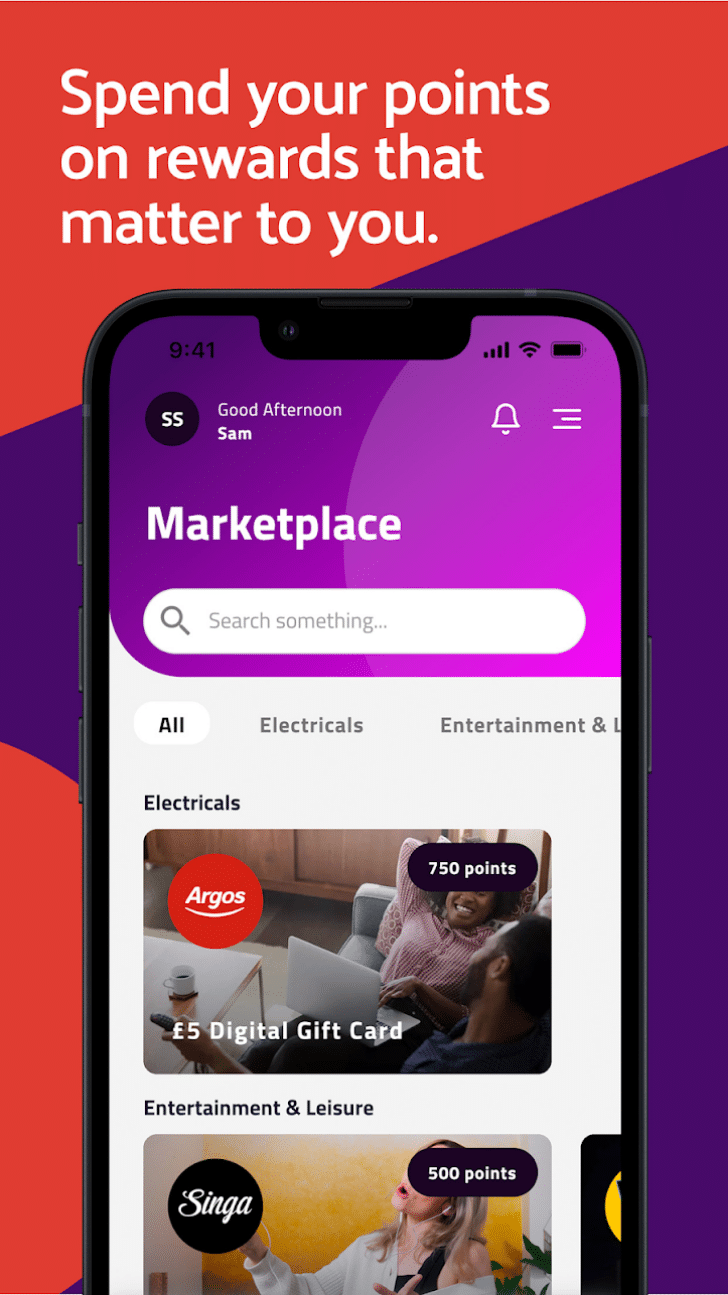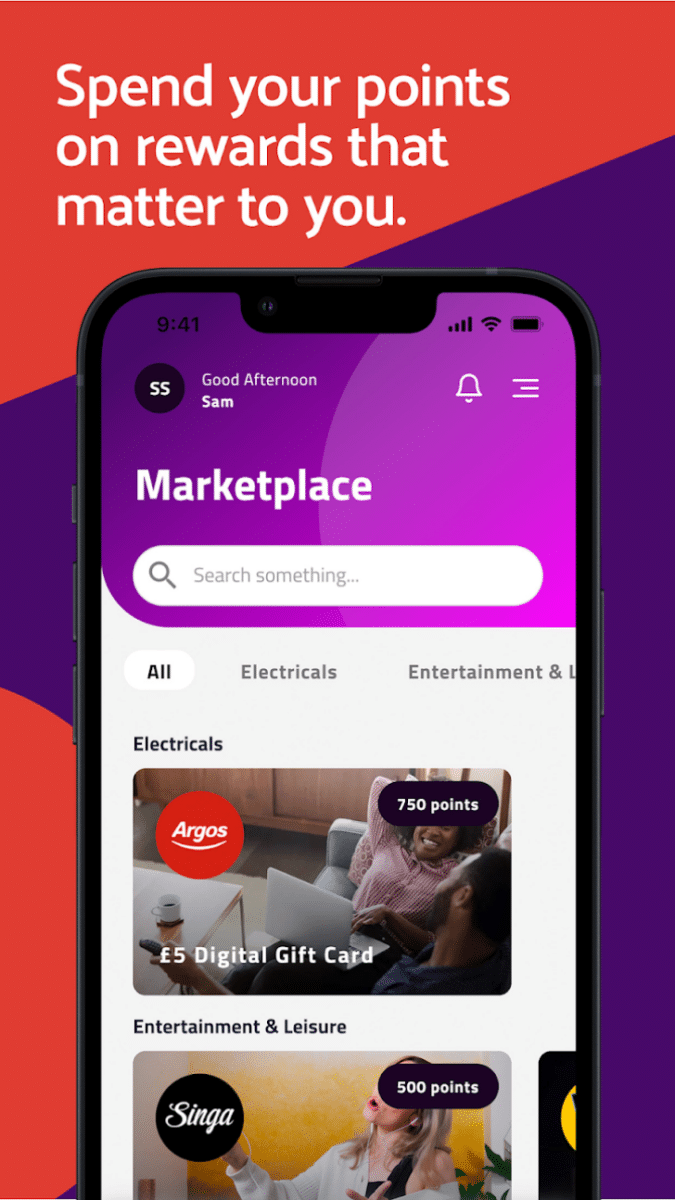 Within the Marketplace section of the app, you can find many different ways to swap your points.
You can pick from gift vouchers, discounts, free trials and memberships from brands including Amazon Prime Video, Hello Fresh, One4All, The Body Shop and more.
Currently, you can swap 500 Swapi Points for a free coffee at Caffe Nero, 1,000 Swapi Points for a £10 Digital One4all gift card, or save time hunting for a voucher code and guarantee a discount when you're shopping and use your points to get 8% off a hotel.com booking and free delivery with Crew.
Free 650 Swapi points
As a Skint Dad exclusive, you can get 650 points to get you started on the app.
Use the code SKINTDAD when you download the Swapi app.
It's available on both the Apple App Store and Google Play Store.
Find out more ways to get free money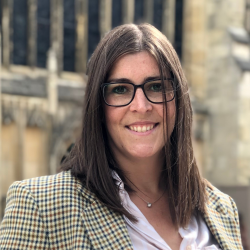 Latest posts by Naomi Willis
(see all)