There are loads of loyalty cards and schemes – from fast food, beauty, healthcare, supermarkets, pet stores, and furniture outlets.
Most come in the form of apps you can keep on your phone, which certainly saves carrying around so many!
But what are some of the best loyalty schemes out there? And how can you make the most of them?
Let's take a look at this bumper list of over 50 UK loyalty cards.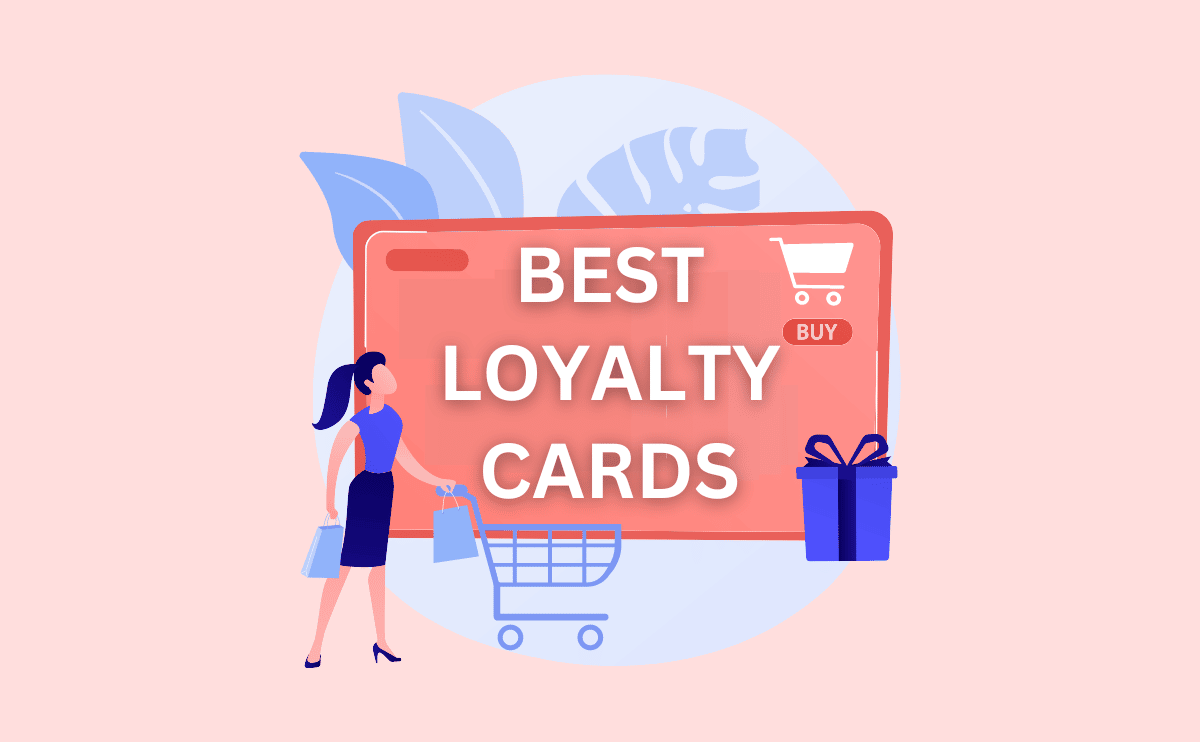 £10 BONUS OFFER: Earn easy cash by watching videos, playing games, and entering surveys.

Get a £10 sign up bonus when you join today.

Join Swagbucks here >>
What is the point of a loyalty card?
Retailers hope loyalty programmes will keep customers shopping with them rather than competitors. By offering rewards and discounts for repeat business, such as money-off and BOGOF deals, you are more likely and tempted to go back and continue spending money.
But big brands and retailers don't just want your repeat business – they want data on customer shopping and spending habits. This way, they can plan and develop products, offer tailored promotions to their customers and even adapt store layouts. In return, savvy shoppers are rewarded with money off coupons and discounts.
Are they worth it? This is debatable – probably only worth it if you are buying particular goods in the first place. If you start buying products just because they are on a special offer, you might be spending more of your hard-earned money than you planned.
How to get the most out of your loyalty schemes
Savvy shoppers know the best ways to boost their rewards and pave the way to save money.
Get the most out of reward cards
Earn bonus points
Look out for double bonus offers and promotions to maximise your points. You can get your loyalty cards to work harder and maximise the points you earn. Use the store's app, website or social media to check when there is a potential to earn more.
Boost your point values
Take advantage of the offers when you spend your loyalty rewards. They often have a low return, but Tesco Clubcard is one of the best in terms of overall value. With their Reward Partners, you can turn 50p worth of Tesco vouchers into £1.50 to spend on a takeaway pizza.
Research point offers
It is worth looking around for special offers and planning to use your rewards for days out or Christmas shopping.
Best loyalty cards
There is something for everyone from IKEA to Costa, M&S to Iceland. We show you how best to spend your points to get the most out of your freebies.
Supermarket loyalty cards
Asda Rewards
The Asda Rewards App is the new kid on the block!
You are set "missions" and earn cashback when you buy the products or ranges suggested in the app. Once you hit the target, you will be given a cash bonus.
You can then exchange your "cash pot" for Asda vouchers to spend in store.
You have to remember to scan your barcode when checking out, as there is no way for the customer service team to add your points to your account afterwards.
This is an app only loyalty scheme – no physical card is given.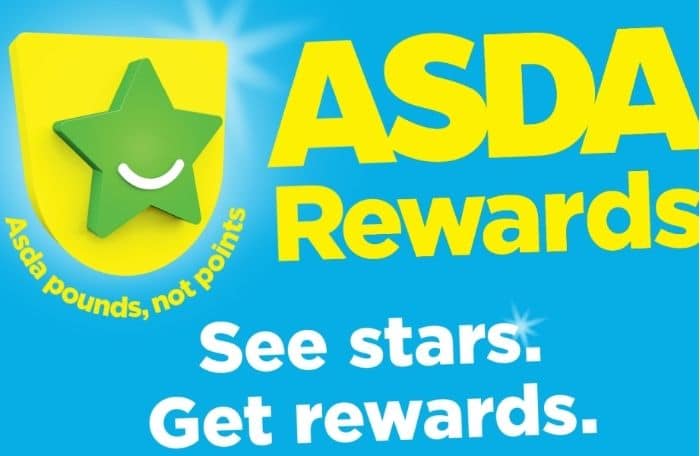 Co-op Membership
This loyalty app is easy to use, and you'll soon start earning money back to spend and taking advantage of money-off vouchers to use in store, such as 25p off eggs or 50p off fresh vegetables.
Each week you will be given some exclusive offers to use. You get 2p back for each £1 you spend. The money you earn through your Co-op card can be spent in store, so it is perfect for stocking up and using every time you shop.
Iceland Bonus Card
The Iceland Bonus Card gives you £1 back for each £20 you save to the card – you can use the bonus immediately or keep saving it up. You can get £109 back in a year, plus discounts on shopping too.
The scheme offers:
Exclusive product discounts
1,000s of chances to win great prizes
Free home delivery in store or online
Get a gift for your birthday
10% off on Tuesdays in store for people aged over 60s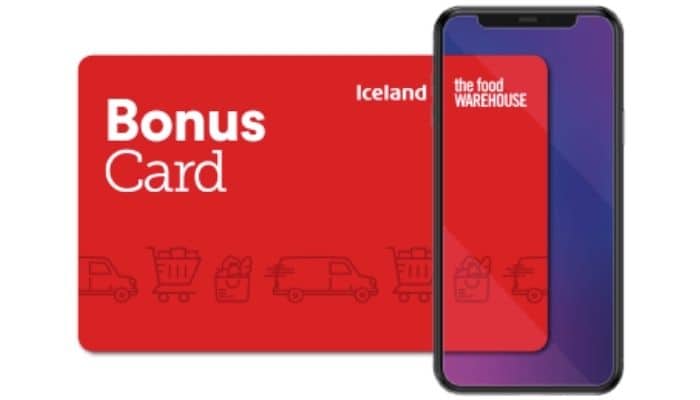 Tesco Clubcard
Tesco Clubcard is the most popular loyalty cards, with around 20 million people having signed up, and about 80% of Tesco transactions have a Clubcard scanned at checkout.
The supermarket tailors discounts to you on your shopping habits through the app and offers coupons, giving Clubcard-only price discounts on products with Clubcard Prices.
You'll earn 1 point for every £1 you spend in Tesco, with each point worth a penny. Your points will be awarded as a voucher when you get to 250 points. You can use your vouchers to pay for your shopping.
Tesco has partnered up with several companies, who will (up to) triple the value of your points on everything from shopping to holidays and days out. Clubcard holders also receive discounts on certain grocery items.
You also get a whole host of other benefits, including bonus points on insurance, Tesco Mobile, F&F Clothing and more.
Tesco Clubcard vouchers have an expiry date, so be sure to use them before they expire. You can track them in the Clubcard app.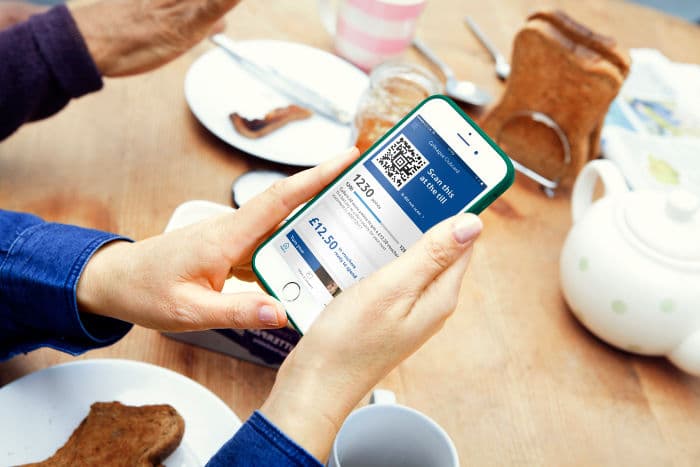 Nectar Card
The Nectar Card first appeared in Sainsbury's. When Sainsbury's bought Argos, it also means you can collect points through them. You can also link your account to eBay and collect and spend points with the online auction site.
Sainsbury's and Argos spends earn you 1 point for every £1 you spend. Sainsbury's is worth 0.5p.
You don't need to wait for vouchers in the post and can spend them directly from your Nectar card or app.
If you don't want to spend them in store for face value, you boost their value with Nectar Partners.
There is no expiry date on Nectar points, so you don't need to worry about cashing them out.
Use our Nectar points calculator to see how much your points are worth.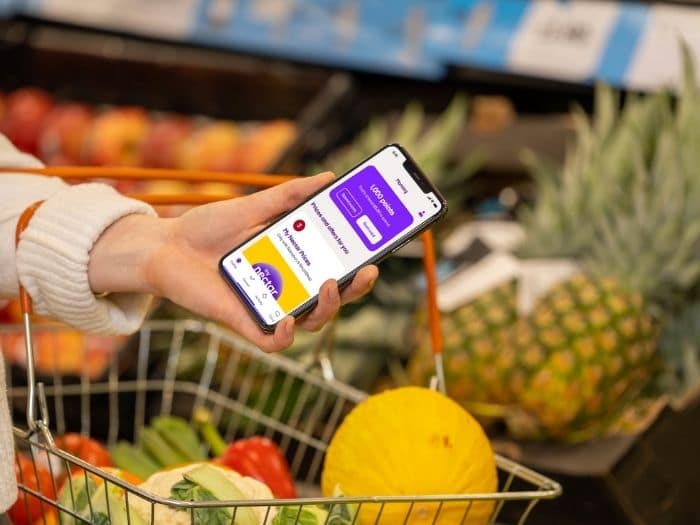 myWaitrose
You don't earn any points with the myWaitrose loyalty program. Instead, the account offers you monthly exclusive discounts and money off your shop.
You will also be entitled to the following:
Free self-service hot drink after shopping (you must have your own cup)
20% off selected meat from the counter in store every Saturday
20% off selected fish from the counter in store every Friday
Free Waitrose magazines
5% off laundry and dry cleaning at Johnsons the Cleaners
MyMorrisons
MyMorrisons loyalty app (previously known as Match & More, which used to give cash back on your shop) provides discounts and personalised offers based on your spending history.
You need to activate the offers before you get to the checkout.
The card also offers member-only price reductions.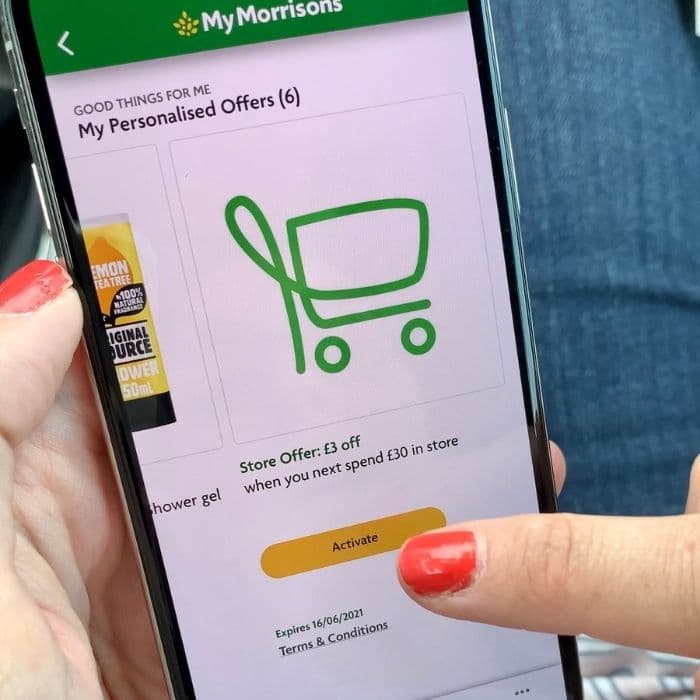 Lidl Plus
Lidl Plus is an app-only loyalty card getting you money off and discounts on your food shop.
You build up points on your shopping each month for money off larger discount vouchers.
The rewards have recently changed so that you receive a free bakery product and then a free cleaning product when you spend a certain amount. Each week there are four different coupons for various products. You get discounts such as 20% off bakery products or other items and even £5 off a £40 shop coupon.
When you scan your card at the checkout, you get a "scratch card" with the chance to get a voucher for up to £20 off your next shopping trip.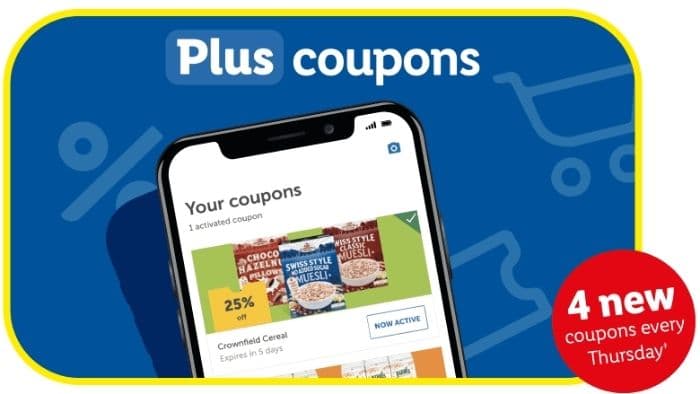 Best fuel loyalty cards and apps
You can use specific loyalty schemes for petrol stations or your supermarket cards when filling up your motor at Tesco or Sainsbury's. These schemes can help to get money off fuel.
Although loyalty points are great, you need to balance the reward with the overall cost. Take a look at where you can find the cheapest fuel.
Texaco Star Rewards
At Texaco, you save 1p for every litre of fuel you fill up.
When you reach 500 points, you can redeem a £5 voucher or gift card.
You can get gift cards with Love2Shop, Argos, M&S or John Lewis, or you can use them to get free fuel from Texaco.
You get double points on your first three fill-ups when using the Star Rewards app.
BPme Rewards
If you're going to be getting fuel anyway, you may as well get points.
You collect points on each visit with the loyalty card on the BPme Rewards app. This is for spending on fuel or in the shop.
You can use your points to boost your Avios balance, or use them at BP on a range of gifts.
You get £2.50 when you sign up to get started.
You used to have the option to collect Nectar points at BPme, but that was stopped in 2018 when they launched their own loyalty scheme.
Shell Go+
The Shell loyalty scheme gives you rewards each time you visit.
When you spend £10 or more on fuel or £2 or more in the shop, it's logged as a "visit".
On your 10th visit, you will get money off fuel.
As an ongoing benefit, you also get 10% off on-the-go food ranges and 10% off hot drinks.
Esso
Esso doesn't have its own loyalty scheme but allows you to collect points using your Nectar card. You can pay from your vehicle and collect Nectar points with the Esso app.
Each litre of fuel rewards you with 1 Nectar point, and when shopping in their service station or using their car wash, you can get two Nectar points for each £1 spent.
When you've saved up enough Nectar points, you can swap 300 points for 5p off a litre.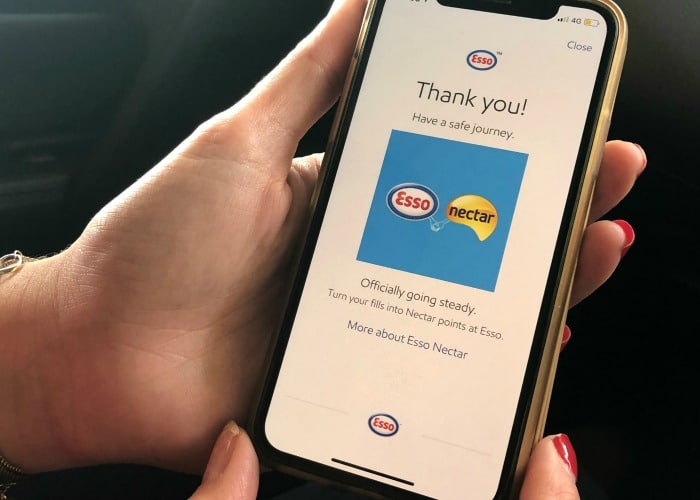 Health and beauty
Boots Advantage Card
The Boots Advantage Card is the UK's third most popular loyalty card. For each £1 you spend at Boots, you earn four points, the same as 4p to redeem back in store or online.
It is one of the best loyalty schemes and is popular with students (who can get 10% off with this card) and new mums. Boots has a Parenting Club, where you can collect double points, and there is a free Boots magazine every month for members.
You need to use your card at least once a year, or you will lose your points.
Superdrug Health Beauty card
The Superdrug Health & Beauty card earns you 1 point for every £1 you spend.
When you reach 100 points, you can swap them for £1, which is effectively 1% back on your purchases.
If you spend over £10, you get free standard delivery. As part of their rewards offering, you also get special discounts each Thursday, member-only prices and a birthday freebie each year. Shoppers can use the card in store or online.
The Body Shop – Love Your Body Club
You'll earn 10 points for every £1 you spend at The Body Shop. When you've saved 500 points, you can swap them for products worth £5, which is around 10% back on your first spend.
You will be sent £5 worth of points on your birthday to spend online or in this health and beauty store.
Holland & Barrett Rewards For Life
With Holland & Barrett, you'll collect 4 points for every £1 you spend. Each point is worth 1p, meaning you earn 4% from your shopping.
You can receive exclusive offers throughout the year to help you save money.
Fast food and treats
McDonald's
The McDonald's App allows you to build points each time you scan your QR code at checkout or when you order through the app. As you build up points, you are offered free food.
Being an app user, you can also get access to cheap food promotions and collect stamps for a free hot drink.
Greggs Rewards
With the Greggs app, you earn rewards each time you buy breakfast, pastries, sweet treats, drinks, sandwiches and bakes.
You are offered food for free when you collect nine stamps in a category.
Are you signing up for the first time? There is also free Greggs food up for grabs!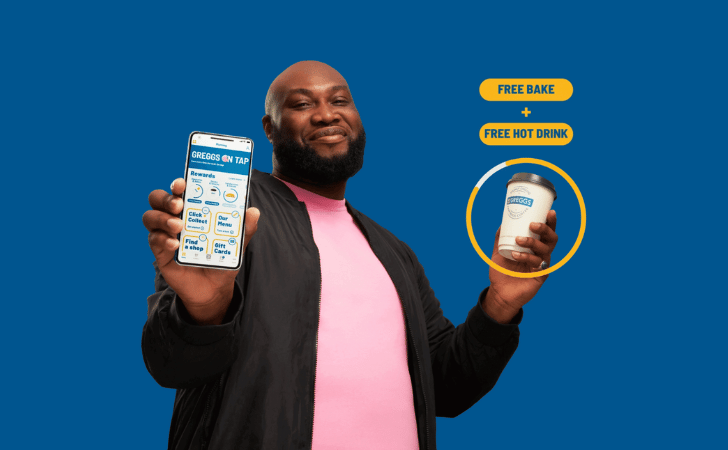 KFC Rewards Arcade
With the Rewards Arcade app from KFC, you can win free food.
They give away thousands of free food each day. To get an invite to play their game to win, you need to spend £3 (5€ in ROI).
For KFC deliveries (not Uber etc), you need to spend a minimum of £7.
Burger King App
Again, no loyalty points, but you will receive discounts on certain menu items.
You can get good deals on food and special offers.
Subcard from Subway
The Subway reward card earns you points on your purchase to spend on food.
The amount of points you earn on the app depends on whether you have registered for an account or are just using it. As a registered user, you get 1 point for every 10p spent (1 point for every 15 cents ROI).
You get double points for the first 28 days as a newly registered account holder.
YO! rewards
For sushi lovers, each time you eat in, click and collect or get takeout, you can earn reward points at YO!
Every 50 points earn you a £5 off voucher to use on your next visit. You can only use one £5 voucher per order (so perhaps order mains and puddings separately).
Krispy Kreme Rewards
These doughnuts are delicious but quite pricey. But you can earn 10 points for every £1 you spend – once you earn 100 points, you'll receive a free doughnut. They also offer freebies for your birthday.
You can only use the reward scheme in Krispy Kreme stores and not in supermarkets with concessions.
Cafe and coffee shop loyalty cards
Starbucks
For every £1 you spend at Starbucks, you collect three stars.
When you've managed to save up 150 stars, you can redeem them for a free drink.
Once you have 450 stars, you'll become a Gold member and be offered extras such as whipped cream or extra espresso shots. You'll be spending around £50 before you get your free drink.
You also get a free drink as a Gold Member on your birthday.
Caffè Nero loyalty card
With Cafe Nero, you collect stamps when you order a barista-made drink and certain foods during promotions. You get a freebie from the menu when you reach nine stamps in a category.
Remember, you can also get 25% off barista-made drinks with Meerkat Meals (which can cost just £1 for a whole year).
Take a look at other Caffe Nero offers.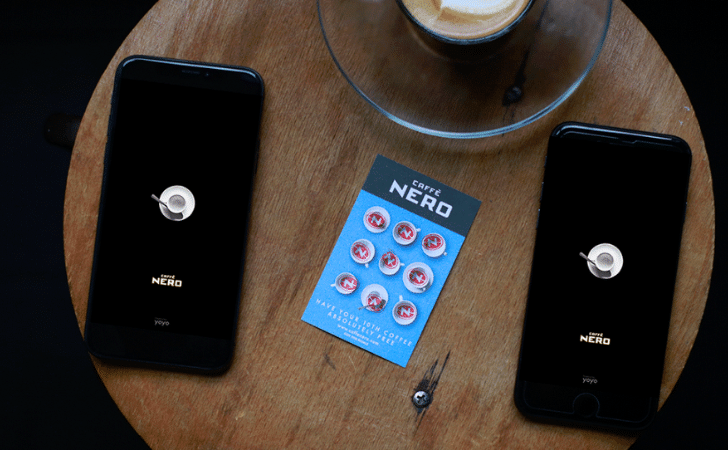 Pret A Manger – PretPerks
PretPerks allows you to earn stars on every shop. Once you've collected ten stars in the app, you are given a perk, including freebies from a selection on offer.
There are also bonus stars and perks are certain times of the year.
If you sign up for the Coffee Subscription, you get extra stars each time you renew and with anything you drink. Keep a look out on social media for special promotions and discounts on their subscriptions.
Costa Club
With the Costa Coffee Club, you'll receive five points for every £1 you spend. Not the best scheme around as you will need to spend £20 to earn £1 in credit. You can't use your loyalty app along with any other discounts.
Once you have collected your eight beans and got yourself a free drink, you need to use this within six months.
Restaurant loyalty cards
It's worth signing up for restaurant loyalty cards for discounts and special offers.
Nando's Card
When you spend over £7, you will earn a Chilli Point. This can be with a spend at the till or if you order via the app at your table.
You can also redeem rewards online if you've placed an order on Click and Collect or Delivery.
When you've collected three Chillis, you can get free food the next time you order. The more Chillis you have, the better the food becomes: 3 chillis is green tier and gets you 1/4 chicken or any starter; 6 chillis is orange tier and nabs you a free 1/2 chicken or any single burger, pita or wrap; and 20 chillis is red tier which sees you get a free whole chicken, single combo meal or salad.
Points expire after a year.
Toby Carvery app
You can gain access to money off vouchers and discounts through having the app on your phone, including 25% off main meals during the week.
You can also book a table through the app, which is handy.
Beefeater Reward Club
Sign up for exclusive discounts, get a free bottle of prosecco on your birthday and much more.
Use your app to collect points when eating in at Beefeater, and you'll earn 5 points for every £1 you spend. When you reach 500 points, you can put them towards discounts for your food.
Travel and holidays
Avios Air Miles
Shop normally on their e-store and gain points to put towards a holiday. Imagine earning free flights or holidays through shopping online.
Using the AirMiles loyalty scheme, you can earn a mile per £2 spent.
You earn points when booking flights, car hire or hotels and shopping at particular retailers, including Apple and John Lewis.
Hilton Honors
Hilton Honors Membership allows you to progress through tiers to get better perks the next time you stay.
As a member, you also get access to preferential rates for your upcoming stay.
Fashion and retail
SHEIN loyalty program
There are multiple ways to earn loyalty points with SHEIN – it's not just about spending money.
You earn Shein points for each £1 you spend but earn more when you simply confirm your registration, leave a review, or check in daily on the app.
Every 100 points gives you £1 to spend on the site, and the points can take off up to 70% of the products you purchase.
Points expire, and you usually have up to three months to use them.
Ikea Family
Ikea Family is free to join and offers a host of freebies, including a free hot drink in their cafe during the week.
You'll also have access to workshops, events, member discounts on products and damage insurance on the transit of your goods.
H&M Membership
You collect 1 point every time you spend £1 in store or online, and extra points when you bring your own bag in store.
After you collect 300 points, you become a Plus Member and get special money off coupons.
Membership includes 10% off one purchase when you join, invites to special events, pre-sale access, free click and collect and special member prices.
TK Maxx / Homesense Treasure
TK Maxx and Homesense share a loyalty scheme.
You collect a "key" when you shop and can collect a maximum of three daily across both stores.
When you collect five Keys, you can pick a reward, including a private chef experience, a Ugandan woven platter or eco-friendly bamboo straws.
Matalan Rewards
Matalan Me allows you access to exclusive discounts rather than collecting points.
You get rewards for shopping but can use them to get money off another time. You get the chance to shop the sale first, get a birthday treat (a discount code) and have the chance to win your basket.
M&Co Loyalty and Rewards Scheme
With the M&Co loyalty scheme, you collect points when you shop.
For each £1 you spend online or through the app, you'll collect 5 points.
When you get to 500 points, you get a £5 voucher to redeem.
You also get other benefits, such as exclusive discounts and partner offers.
You can get 15% off for joining, receive invites to events and receive exclusive discounts.
Pets at home – VIP
VIP at Pets at Home stands for Very Important Pet.
When you join their loyalty scheme, you get 10% off online, then 10% off in store.
They send you tailored offers and savings by email.
Plus, each time your card is scanned, you raise Lifelines for an animal charity of your choice.
John Lewis
Get rewarded with a free hot drink and a cake when you join the free loyalty program at John Lewis.
You'll also gain insider tips, news, product previews, and invitations to local events.
Monsoon Rewards
You earn 1 point for every £1 you spend.
When you've saved 100 points, you will earn enough for a £10/€10 voucher. The vouchers are issued monthly and are valid for 12 months to use online or in store at Monsoon.
With Monsoon Rewards, you can benefit from 15% off your first purchase, double point events, and exclusive rewards throughout the year.
Accessorize Treat Yourself
The Accessorize Treat Yourself scheme earns you 2 points for every £1/€1 you spend.
For every 100 points, you get a £5/€5 voucher to your account.
You also get free next day delivery as a loyalty member.
Paperchase Treat Me
The more you spend, the more treats you'll get with Paperchase – there are no points to collect.
You get a £5 credit for every £50 you spend and 15% off your first purchase.
There are extra perks available over payday weekends and on your birthday.
Waterstones Plus
With Waterstones Plus, you earn and redeem as you shop online, in store or their cafes.
You get a stamp for every £10 you spend, and ten stamps gives you £10 to shop with.
Plus, you get access to secret sales, seasonable offers and treats on your anniversary year of opening the rewards account.
There is a Plus rewards card specifically for students where they can get an additional 5% off every purchase.
Smiggle VIP
A massive hit amongst teenagers, this shop is really popular with youngsters.
Stationery and gifts are available, including bags, cups, photo frames and pencil cases.
You get a card and collect stamps after you've shopped.
When you fill up the card with stamps, you get a free VIP gift.
As a welcome reward, you get 20% off your first purchase, plus a special treat on your birthday.
Urban Outfitters Rewards
With UO Rewards, you earn £5 for every 100 points you collect. You can collect points for shopping, leaving reviews, entering giveaways, shopping with your own bag, signing up for their emails and more.
More points moves you up membership levels, where you get additional perks and offers for discounts.
You also get a 10% voucher off your first shop after you join.
Dobbies Club
You collect rewards with the Dobbies loyalty card for the green-fingered among us.
When you make a purchase, you collect two pints for every £1 you spend. You can then use these points and money off vouchers during future shops.
You also get two free hot drinks a month, plus the ongoing benefit of 10% off plants, bulbs and seeds all year round.
Unlike other loyalty isn't, the Dobbies Club isn't free. You need to pay £12 to join the membership every year. As a one-off, it's not worth it, but for the sake of two free drinks a month, plus the ongoing money off seeds, if you are a keen gardener, you will make your money back.
Phone loyalty schemes
02 Priority Moments
As an 02 customer, whether pay as you go or contract, you get access to freebies and offers on the o2 Priority Moments app.
Three+
As a Three customer, you can use the Three+ app to get discounts and savings on some of your favourite places.
You also get access to pre-sale tickets for festivals.
Vodafone VeryMe
For pay as you go and contract customers, Vodafone users can get rewards and a free treat every Friday. You also get a free membership with the Gourmet Society.
DIY store loyalty cards
B&Q Club
Personally, I've not seen a huge benefit from using the B&Q Club.
The first handy thing is that you get a voucher for £5 off a £30+ spend. This voucher takes two days or so to reach you, so plan to sign up before heading to the store.
Whenever you shop, you scan your card, but you don't get any points. Instead, you randomly get an email with a money-off voucher – handy if you plan to shop anyway…
Wickes Trade Pro Discount
You need to show proof that you work in the trade to sign up for this loyalty card.
If you can, you will get a 10% discount each time you shop online or in store.
Is it worth having a loyalty card?
It depends if you are going to buy something from that store in the first place. It may be cheaper to shop elsewhere than get a loyalty card bonus. Your loyalty card should not be the only reason to shop in one place, as you will likely not get the best overall value.
It's good to be aware of retailers' marketing tricks to hook you into spending money. A discount is only worth it if you spend that money anyway.
FAQs
Which is better – Nectar Card or Tesco Clubcard?

Are Nectar points better than Clubcard points?

They are different, although Nectar is higher valued:

– spend £4 to get 1 Clubcard point
– 1 Clubcard points is 1p

– spend £1 to get 1 Nectar point
– 1 Nectar point is 0.5p

You need to collect 250 Clubcard points before you can start spending them, whereas you can start spending the Nectar points from 1p.

Both schemes allow you to collect points from multiple places, although Clubcard is limited to Tesco-based businesses, and Nectar allows collection from Argos and eBay to boost your rewards.

They both allow you to spend the points in store and use their value to get rewards from other providers. But you can get up to triple the face value of Clubcard points at selected Reward Partners.

Which one is best? The overall value of Nectar points is higher, but I still prefer to use them both.
How much areSainsbury'sar points at Sainsbury's?
One Nectar point is worth 0.5p. 

If you have 100 points saved, they are worth 50p, and 200 points are worth £1.

You get £5 to spend when you reach 1,000 Nectar points, and 2,000 points is the same as £10.
Are Nectar points worth more at Argos?
You can collect and spend Nectar points at Argos. You can do this both online and in their standalone stores in Sainsbury's.

You can collect 1 point per £1 you spend at Argos.

500 points are worth £2.50 when purchasing products through Argos.
Can I earn rewards using a credit card?
This is possible, but you need to make sure you pay off your credit card balance each month.

Cashback credit cards can allow you to earn cash or rewards from your spending. This is usually done as a percentage of your transaction. Using your credit card to help earn points and save money can work, but you need to ensure you don't end up borrowing more money than you can pay back.

For example, using a Tesco Bank Credit Card, you can collect loyalty points such as:
– 5 points for every £4 spent in Tesco / 4 points with a Clubcard alone
– 5 points for every £4 spent on Tesco fuel / 2 points with a Clubcard alone
– 1 point for every £8 spent outside Tesco / 0 points with a Clubcard alone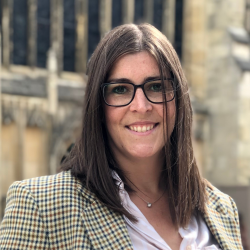 Latest posts by Naomi Willis
(see all)