Nearly 1 in 3 Brits currently have a side hustle according to reports from Simply Business.
While some people may see these gigs as a chance to make a bit of extra spending money, others are hoping that it will continue to grow, eventually replacing their full-time job.
Pushing your sideline forward doesn't have to involve significant financial investment.
Below are some tips to help you build your business and make it more successful.
Prioritise your goals and develop a financial business plan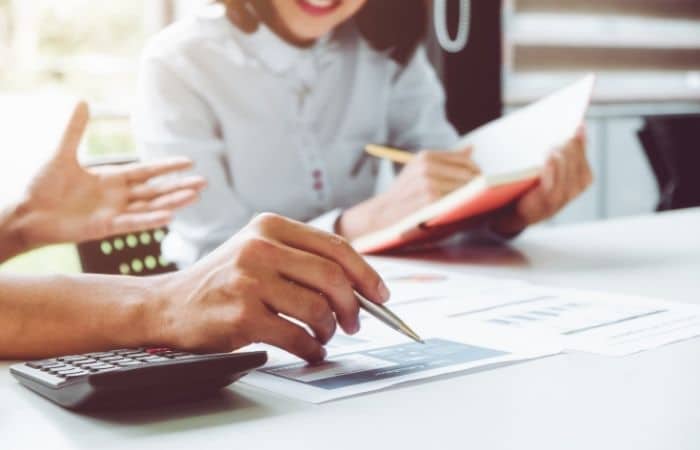 £10 BONUS OFFER: Earn easy cash by watching videos, playing games, and entering surveys.

Get a £10 sign up bonus when you join today.

Join Swagbucks here >>
The first step in building involves setting your sights on attainable goals and constructing a solid financial business plan.
Begin this process by defining what your sideline is.
What exactly is your business's purpose?
What would you like this business to look like in the future? What are your strengths and weaknesses?
Once you have a clear idea of where you are and where you want to go in the future, take some time to look at your budget and current cash flow.
Consider whether you have the capital available to begin levelling your business up at this time.
If you have enough capital to make some investments, it may be time to act.
If you are lacking capital, you may need more time to save money before making any big moves.
Organise your work process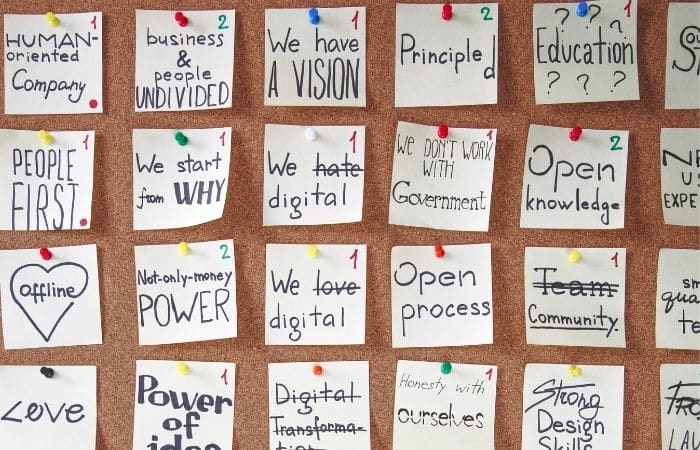 Whether you plan to start investing in growth immediately or not, organising your work process is always a good idea for anyone.
As you work to become more organised, focus on improving your efficiency.
The more efficiently your business runs, the easier it will be to improve your cash flow and productivity.
One of the easiest and most effective ways to organise your work process is by utilising tools designed to help with task management.
Task management programs like Todoist, ClickUp, and Any.do make it easy to keep track of the things you need to accomplish so you can be sure you meet every deadline.
You can also improve your side hustle organisation can also improve through the use of virtual assistant tools.
A wide variety of tools fall under this category and are designed to help you accomplish specific tasks more efficiently, automate certain processes, and organise communication.
Tools are available for project management, password management, scheduling, time tracking, accounting, video conferencing, and more.
Set up your finances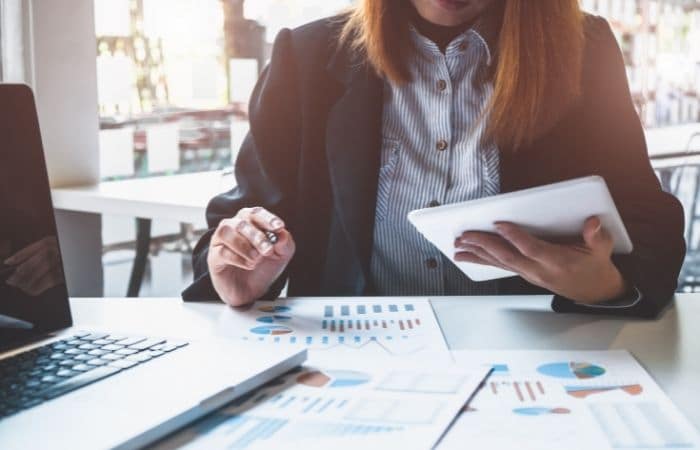 Managing your finances is one of the key components of preparing to grow.
Better financial management not only protects you from tax issues but can also help you boost your bottom line.
Unfortunately, many people with new businesses pay too little attention to their financial setup, making it harder for them to grow the operation.
The first step in setting up your finances is to select a structure for your business.
Most startups will fall under the heading of either sole trader or private limited company (Ltd).
Both of these structures offer different advantages and disadvantages, so it is important to speak with an accountant about your options before you make a final decision on this matter.
After choosing a structure, you may need to take steps to register the business with other authorities.
In addition to choosing a structure for your business and taking the steps to register it appropriately, you will also need to set up a bank account designated specifically for your business.
Keeping a separate bank account is the easiest way to track your income and expenses while also keeping your personal and business finances separately.
Be sure to use the bank account you establish exclusively for your sideline gig to prevent confusion or other issues.
Likewise, you should avoid using your personal bank account or credit cards for business purposes.
The final step in establishing the finances for your business is to develop a bookkeeping system.
Depending on the complexity of your operation, you may be able to use standard bookkeeping software for these purposes.
As your business grows, or if you don't feel comfortable managing these tasks on your own, you may benefit from hiring a professional to handle bookkeeping for you.
Create your brand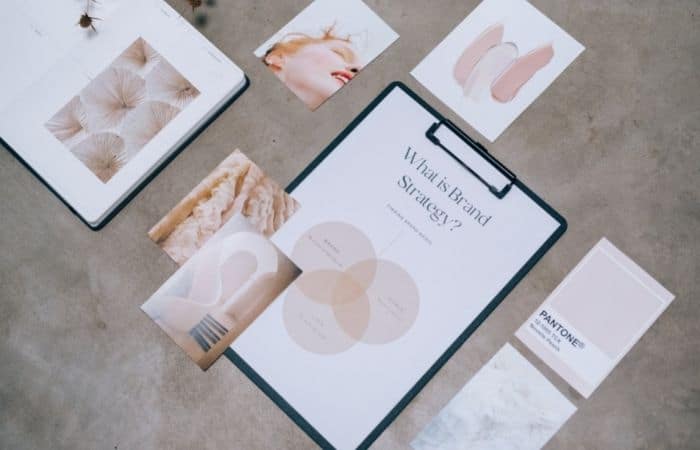 Any business needs solid branding in order to grow.
Your brand projects a specific image and characteristics that will draw in target consumers and encourage them to engage.
Developing your brand isn't always easy, and it is a task you should approach with careful thought and intention.
Begin by thinking about the image you want your business to have, as well as the values most important to you.
Next, design a unique logo that is consistent with this image and these values.
If you are not inclined to design a logo on your own, there are plenty of logo maker websites that are available to help you with this process.
Make sure your logo design is not only consistent with the image you want to project but also unique enough to stand out from your competitors and be memorable for consumers.
To ensure that your brand and its associated characteristics are always projected properly, you also need to create a style guide.
This guide will include explanations of your brand and comprehensive rules to follow when communicating your brand to the world.
Be sure to follow this style guide consistently across all platforms you use to reach consumers, from Facebook to your brand's official website.
Build a website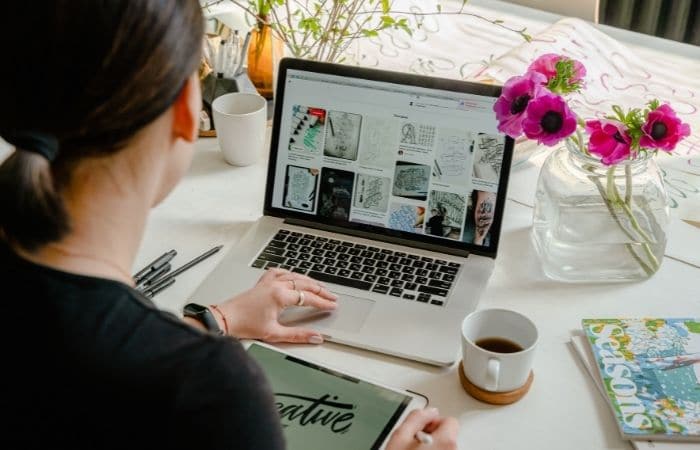 If you don't already have a website to represent your business, building one is an essential step on the path to growing the operation.
To begin building a website, you must first choose a domain name.
Keep in mind that your first choice may not be available, so it is important to investigate this issue before moving on to the next step.
To secure your domain name, you will need to purchase rights to it.
In most cases, the cost of a domain name will be low, unless you attempt to purchase a domain already owned by someone else.
Next, you will need to find tools to use for web hosting, as well as the actual development of your website.
A wide range of options are available, and the prices associated with each option vary considerably.
If you have a small operation and/or limited capital available for website construction, it is in your best interest to find cost-effective web hosting and web building tools.
Smaller web hosting operations like iPage, HostGator, and BlueHost have plans starting at just a few dollars per month.
Inexpensive web design services, such as GoDaddy and Weebly, are also available.
As your business continues to grow, you may eventually decide to invest in higher-level services.
As you design and launch your website, remember to maintain your brand voice and consistency of design.
Be sure to follow your style guide so you can present a solid, cohesive brand image to the public.
Invest more in marketing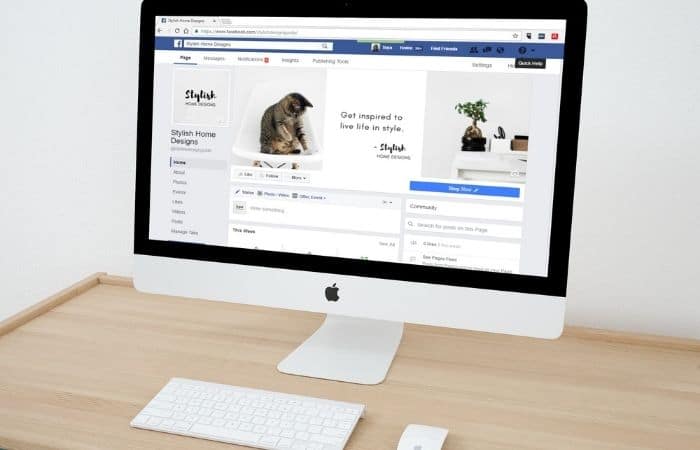 If you have available capital remaining, another step you can take to begin pushing your sideline forward is marketing investment.
The goal of marketing is to spread awareness of your business and reach a greater number of consumers.
Your marketing efforts can also be used to keep your brand top-of-mind among target consumers, as well as to spread information about new products, new services, or specials.
The effectiveness of marketing campaigns can make or break any business, including your side job.
In fact, good marketing is often the key difference between a business that is successful and growing and a business that fails.
When investing in marketing, you can tailor your efforts to meet the needs of your business and your unique goals.
For example, you may decide to focus the majority of your efforts on social media marketing if your business exists entirely online.
Alternatively, you may decide to incorporate other types of marketing as well, such as newsletters and business cards.
Most marketing efforts are scalable, giving you the freedom to buy only the services you need and grow them over time.
If you have a sideline business and you want to move forward, the exact path you need to take will depend on your goals, available capital, the nature of your business, and other factors.
However, following the tips above will give you a great place to start.
As your business continues to grow, remember to re-evaluate your position and performance at regular intervals so you can reach your full potential.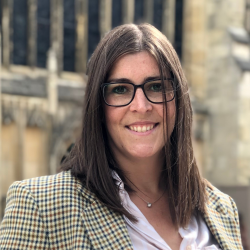 Latest posts by Naomi Willis
(see all)