I've started to tell you how I am slowly but surely getting myself out of debt. Taking control of debt. I'm not saying it's easy and I'm not saying that I'm necessarily doing it the right way (if there is ever a right way to do it). I am not saying that you should copy what I do as I am not a financial expert.
What I want to share with you is that I'm in this mess and if I can get out of it, you can too if you find yourself in the same or similar situation.
Last time, I told you that I finally admitted that I had debt to myself.
Step Two – Tell Others
So now you've admitted this to yourself and you've had your moment of clarity, the next step is admitting this to others.
But where do you start?
Who do you start with?
What do you actually say to them?
I suppose I was more scared about what they were going to think about me. How they would think I was stupid of getting myself into this much trouble.
I feel disappointed in myself and I didn't want my family to think the same way as I do.
Talk
I spoke to one of my sisters first. You know what, I'm not sure really what I said. Although slightly reluctant at first, I started talking and I couldn't stop. I just said everything I suppose. Why we were in the situation, how we let it spiral out of control, and what we wanted to do about it.
And the reaction….not what I expected.
There was nothing about me being stupid – only stupid that I didn't say anything earlier. There was nothing about thinking less of me – only feeling less of themselves that I couldn't have approached them earlier.
I felt relief. A big chip of my shoulder.
Things could start to change. It was little things like family birthdays where we'd all be expected to go for a meal and, with five of us in the family, our bill would easily add up. I would often turn things down but now, they were adapting what we did.
Instead of going out in the middle of the day for lunch, we'd meet later. This way we could eat lunch at home and just meet for a drink.
They became closer. More protective. More loving.
Use the Strength
This spurred me on, pushing me to want to knock this on the head quicker. Using their strength to deal with this.
Together, they were and are still helping me. Not necessarily by doing anything to help but by just being there.
Telling them gave them an understanding of what I was going through and gave me appreciation of how much I really love my family.
If you feel you're in a position where you can't speak to anyone, you can contact people like Citizens Advice, National Debtline or Step Change, even if you just need to talk it over with someone, they can help.
Next Step – Assess the Situation
Now everything is out in the open, the problem needs to get fixed.
You know you have debt. Your friends and your family know. So I got my head out of the sand and I started to really assess the situation.
I opened the box of envelopes and started to open the letters.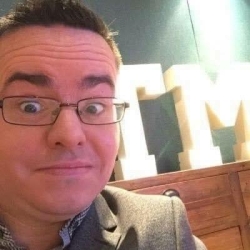 Latest posts by Ricky Willis
(see all)