So much beef is being wasted every year but it's such good food to use up. Instead of wasting beef, check out the tips and recipes to use up your leftover beef and share your own ideas to win one of three slow cookers.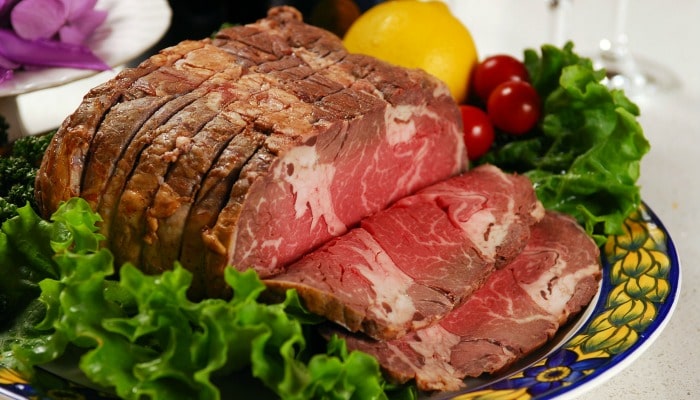 £10 BONUS OFFER: Earn easy cash by watching videos, playing games, and entering surveys.

Get a £10 sign up bonus when you join today.

Join Swagbucks here >>
Although I like the odd Greek salad with a side of Jack Monroe's carrot and cumin falafels, I am what you call an avid meat eater. From a juicy steak to a succulent roast chicken, I love meat and (although I shouldn't) I could eat like a carnivore Every. Single. Day.
And it's because of this that when Love Food Hate Waste contacted me to support their #MeatyIssues campaign I jumped at the chance.
So what is this #MeatyIssue campaign you speak of I hear you say?
Well, like me, it's no secret that a large proportion of Britain also loves eating beef. A massive £260 million of beef products alone go to waste each year in the UK. Food waste is an issue in itself and a lot of people know they are big wasters of bread, or milk or fruit and veg but meat is sometimes overlooked as a perfect leftover.
Reduce beef waste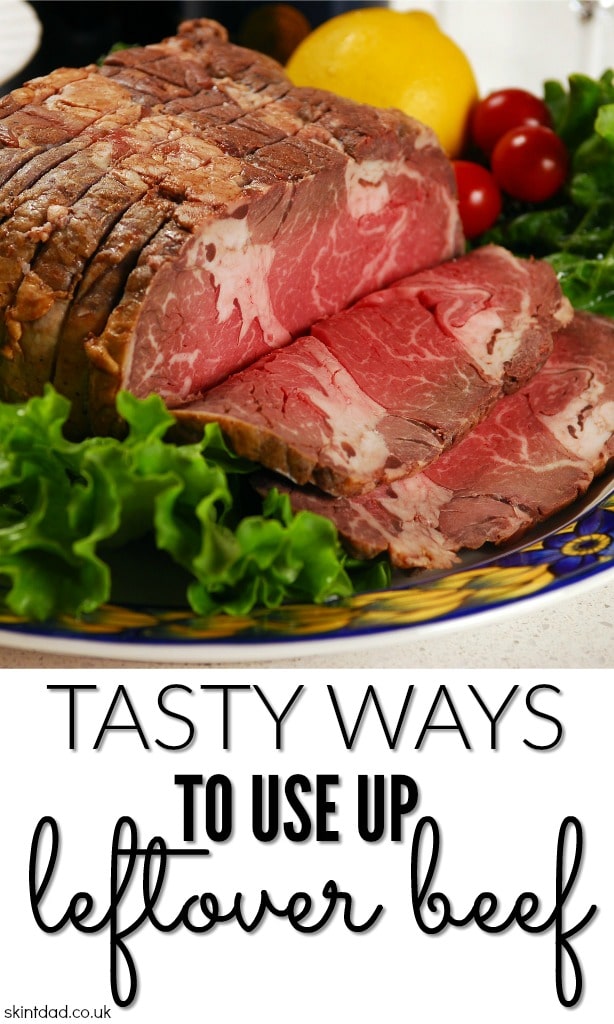 What I don't really get is why there's so much waste on a tasty bit of meat like beef. Whether it's used as mince in a Spaghetti Bolognese, or you have a joint for Sunday roast, there are lots of things you can do to make sure your meat doesn't make its way to the rubbish tip.
So what can you do about it?
Bulk it out
Sometimes the issue can be that there isn't much left after you've had your main meal, so what can you do with such a small piece of meat for leftovers.
This is where you bulk your new dish out with plenty of vegetables, potatoes and lentils to stretch the dish and feed the family. What you thought was too small can soon become a full meal again.
Portion control
Maybe you don't need to have such a small amount left over? One thing that meat eaters love is meat and, personally, the more I can have the better – but that doesn't mean it's right. I know that from time to time our portion controls aren't right and we're serving too much onto our plates.
To stop overeating and to make sure we're getting the right amounts of each food type, you can use a portion planner tool to get an idea about how much beef you should be using. Perhaps with this, it'll mean you have plenty left over for a proper second dish.
Feed your pets
If all else fails and you can't come up with a recipe, perhaps you can't stretch it enough for another meal and you can't use it in a sandwich then what can you do? If you have a cat or dog, they may like a bit of leftover beef for their supper instead of a tin of their usual food.
You'll be preventing it being sent it to the tip and will be saving a bit of cash instead of opening a new can of pet food.
Recipes for leftover beef
Yes you're obviously got the classic roast beef sandwich but what else can you do?
If you're at a loss for what to do with your leftover beef, or maybe you're after some new inspirational recipes, take a look at these and give them a try.
Cawl
Although I had already decided on the recipes I was going to suggest, Naomi (Skint Mum) mentioned on our awesome Reduce Your Supermarket Shop Facebook community that I was finishing this blog post for the Love Food Hate Waste campaign. One of the first comments that came through was simply to make a Cawl. Neither Naomi or I had heard of this so we had to look it up – and I'm very glad we did.
Cawl is a Welsh chunky soup. Essentially the dish is made up of meat with potatoes and lots of seasonal vegetables that will warm you through on a cold winter's day.
Hat tip to Sarah Richards for this one as I would never have known about it without you.
Beef pasties
I can't pronounce the noise I just made when thinking about the taste of a pasty. Think Homer Simpson wanting a doughnut!
Anyway – on to the food! Really, when you want to make a beef pasty, you need slices or small chunks of beef. So why waste your time cutting fresh beef when you can shred your pre-cooked meat that will already be really tender.
Spicy beef tacos
Mix the leftover beef up with refried beans to bulk it up and you're well on the way to filling shells of tacos for a tasty Mexican.
Although this is a make a Cawl, there is absolutely no reason why you couldn't add any chopped up leftover beef when you're heating through the beans.
Other leftover beef recipes to consider
There really are loads:
Beef stir fry
Risotto with beef
Stroganoff
Fresh beef salad
But, don't let me suggest all the recipes…….
Win a slow cooker for your top tips
So, you've seen my tips and I'm sure you have loads of your own.
If that's the case then you could soon be the winner of a brand new slow cooker!! Yippee!
To celebrate the launch of the Love Food Hate Waste Meaty Issues campaign, they want to hear the very best of your meat recipes and tips.
Whether it's an idea to make your meat go further or a brilliant recipe you've used, then you could have a chance to win.
This post was written in collaboration with Love Food Hate Waste and made me very hungry.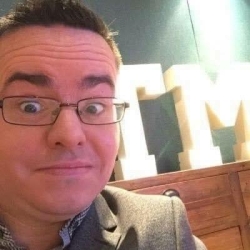 Latest posts by Ricky Willis
(see all)