Discover fun and engaging ways to teach kids about money. Our tips make financial literacy an exciting, easy start adventure for children.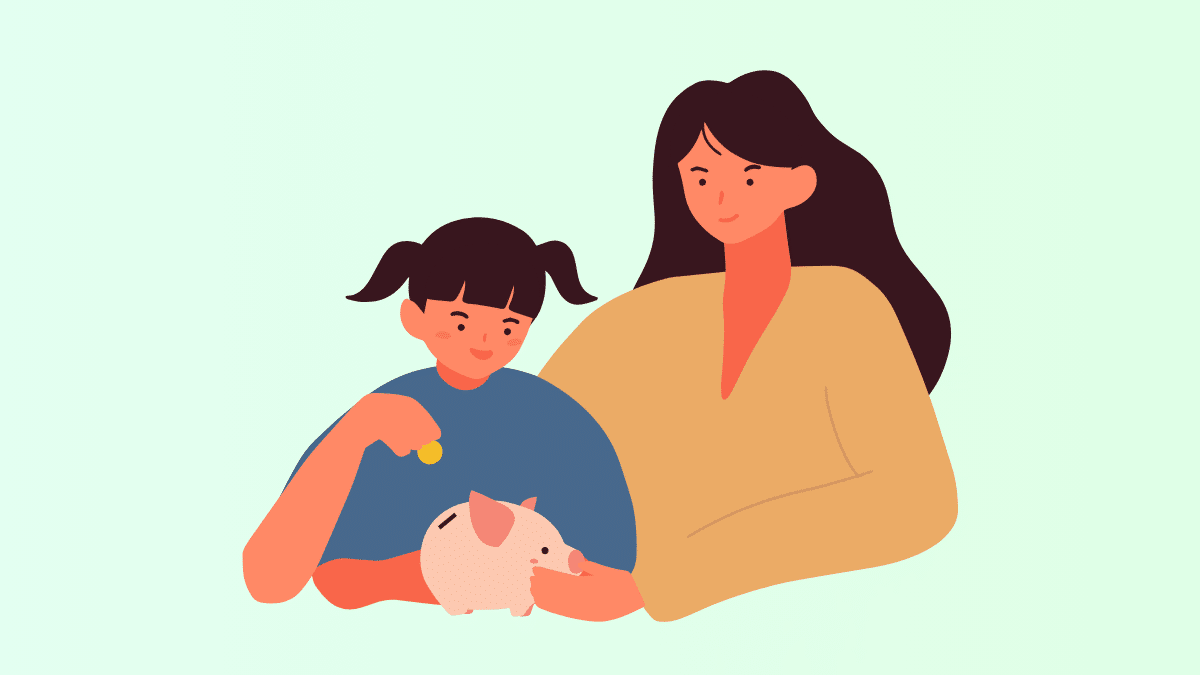 £10 BONUS OFFER: Earn easy cash by watching videos, playing games, and entering surveys.

Get a £10 sign up bonus when you join today.

Join Swagbucks here >>
The idea of teaching your kids about money can feel daunting – I mean, we weren't even taught it in school, so what do we know?!
However, it's not as scary or difficult as you might think, and it's easy to incorporate finance lessons and games into everyday actions.
Setting your kids up early with a sound financial background and understanding can give them a good grounding to get to grips with saving, spending wisely, managing their own budget, and financial independence as they become young adults.
So, to get you started, here are some ways you can start teaching kids about money.
Do you have any more to add?
Why start young?
Life comes with lots of money matters, whether saving up for that must-have toy, the need for the latest tech, or figuring out how to spend pocket money wisely.
Teaching kids about money early on helps them become smart adults who make clever choices.
While financial education will be given when they reach secondary school, it can sometimes be a bit late to help give them a rounded start on money.
And research from the Cambridge Univeristy and Money Advice Service shows that money habits may be set by the time children reach seven years of age.
You can never start too young!
Make it a game: learning through play
Money bingo
Who doesn't love a good game of bingo?
Create cards with different coin values and play a game where they have to match the coin to the value shouted out.
There are games available to buy with plastic coins, but you could swap in real ones to give it a more real-life feel.
It's fun and teaches them to recognise different coins.
As kids are growing up in a digital world, it can be harder to understand the value of money in a cashless society, so getting their hands on coins can be worthwhile.
Shopkeeper roleplay
Set up a little shop at home with price tags on various items.
Then, take it in turns being the shopkeeper and customer.
It helps kids understand the idea of spending, getting change back, and adding and subtracting.
You can start with pen and paper, then move on to a calculator and even a spreadsheet.
Real-life lessons: out and about
Supermarket maths
The next time you do the weekly shop, get your kids involved.
You can start by writing a list and asking them to check the prices online. They can add up and find out what your maximum budget is.
When shopping, ask them to help you find the best deal on items by comparing prices, looking at the price per unit, and even weighing loose fruit and veg.
They'll feel like important helpers and learn valuable lessons about costs.
Plus, when they ask for random treats while walking around the aisles, you can remind them back to the budget you created together when you made the shopping list, making it easier to reason why you say no.
Bank visits
A trip to the bank might sound boring to us adults, but it can be an adventure for kids.
Explain what the bank does and maybe even let them deposit a small amount into a savings account if they have one.
Making saving fun: the 3 jar method
A simple way to teach kids about saving, spending, and giving, which is fairly popular in America. Get three jars and label them 'Save,' 'Spend,' and 'Give.' Whenever they get pocket money or cash gifts, encourage them to divide the money into these jars.
We do something similar with our daughter.
She has an online account, and when she ever gets money or presents, we ask her to decide how she wants to split it.
Her choices are spending, short-term savings, and long-term savings.
The first is for everyday things she may want to buy. The short term is for things that may be a little more expensive that she needs to put money aside for. The long-term is giving her the idea that you need to save for the future (ok, it may feel early for someone so young to consider retirement, but she could use it when she eventually learns to drive).
Ask the kids
Finally, let's not forget to ask the kids what they think.
Maybe they have questions about money or ideas on how to save and spend.
By including them in discussions, you're empowering them to think critically about money matters.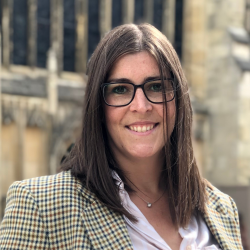 Latest posts by Naomi Willis
(see all)