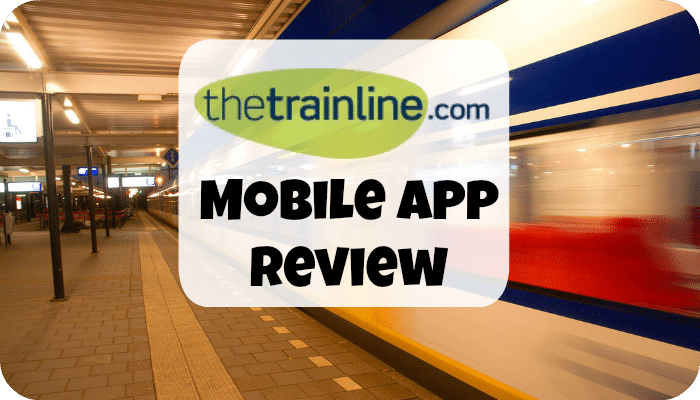 £10 BONUS OFFER: Earn easy cash by watching videos, playing games, and entering surveys.

Get a £10 sign up bonus when you join today.

Join Swagbucks here >>
I met an old friend for lunch the other day and he mentioned he was visiting another friend of ours in Leeds around Christmas time. Not one to miss out I hinted that perhaps I could come as well.
After checking dates with Skint Mum (to make sure we didn't have prior engagements) I confirmed with my friend that I could come. Woop woop!
Anyway, we started to plan what we would do and he then mentioned about the tickets. He said we might as well get them on the day as there is no variation of cost.
I just looked at him opened mouthed…
Now I don't know if he was trying to wind me up, as he, of course, knows about Skint Dad, but I soon put him right.
As we weren't at home I turned to the trusty thetrainline.com app on my phone. I knew that I would be able to get a good deal on tickets as only last week I'd booked some for our wedding guests on their site and made a huge saving.
Anyway, using thetrainline.com mobile app is really straightforward and handy if you need to book tickets on the go.
With the ability to easily search and book tickets 12 weeks in advance, I was able to grab a return ticket from High Brooms to Leeds leaving on the 20th December and returning on the 21st December for only £68.00. Compare this to buying the tickets on the day and the cheapest option would set you back £113.00 – a whopping £45.00 more!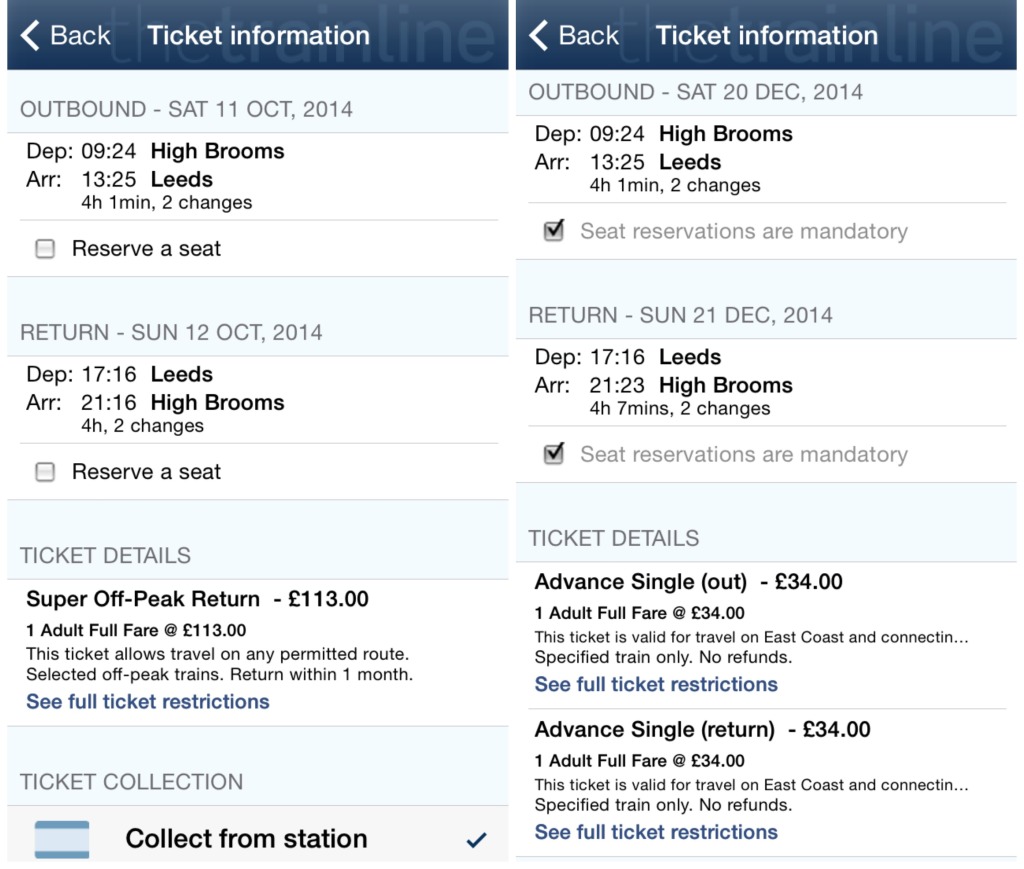 After we'd both booked our tickets at the lower rate, my mate promised (as I saved him £45.00) to buy me lunch when we're there. I'll hold him to that!
I need to add that even though my friend is pretty savvy when it comes to money, he still didn't think twice about buying train tickets in advance for a better deal. I suppose if you're used to buying tickets on the day you travel; why would you think to buy them in advance?
Now though with generation smartphone and apps at the touch of a button, there is no excuse to maximise your savings wherever you are.
As well as being able to book tickets at a discounted rate on the move, thetrainline.com mobile app is packed with a wealth of additional features depending on what operating system you have.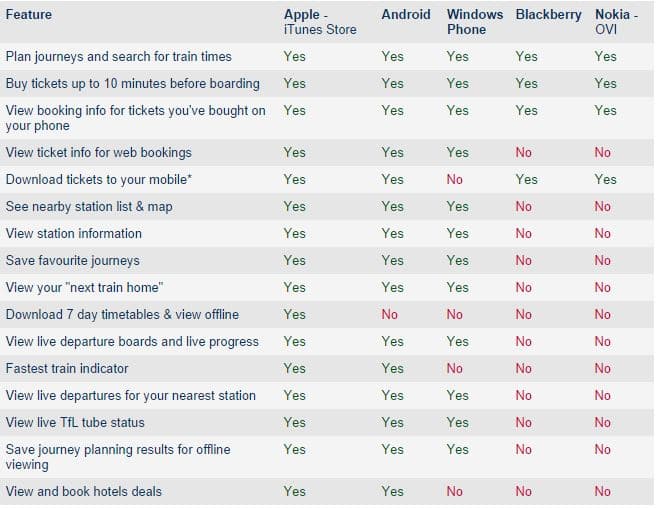 To download the app you can visit www.thetrainline.com/app.
Do you have a favourite app that you use to save money on the go? Perhaps you can you recommend one? Let us know in the comments below.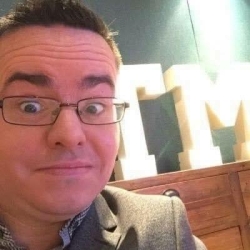 Latest posts by Ricky Willis
(see all)