If you struggle to keep a track of your household bills, using a bill monitoring service such as Onedox will go a long way in helping you save both time and money.
UPDATE: Onedox closed around November 2019.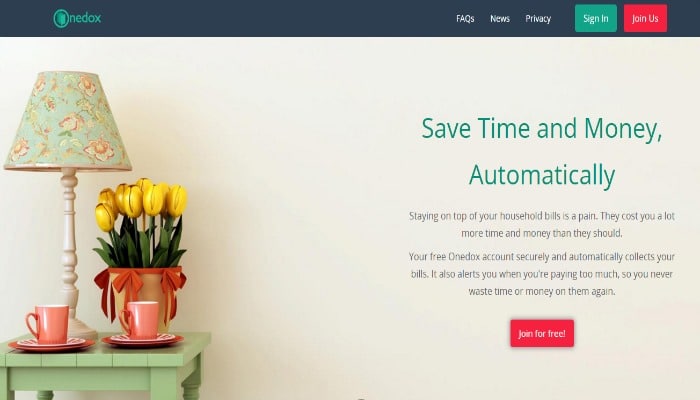 £10 BONUS OFFER: Earn easy cash by watching videos, playing games, and entering surveys.

Get a £10 sign up bonus when you join today.

Join Swagbucks here >>
There was a time just a few years ago that I was terrible at organising (and paying) my bills. Whether it was an overdue energy bill, a forgotten water bill, or my mobile phone bill that I'd put off paying until they threatened to cut me off; I was so disorganised that it caused a huge problem!
Thankfully I bucked my ideas up and nowadays we keep a spreadsheet that tracks all of our outgoings month-to-month. And although this works really well, I am always on to look out for ways to be even more on top of my bills and so when I found out about Onedox my eyes lit up!
What is Onedox?
Onedox is a really useful online service which allows you to keep a track of your household bills in one place.
It covers your car, internet, TV, gas, electricity, mobile and landline and once set up with your account information you can have a complete overview of your bills whenever you want.
With real-time information and email alerts when there has been activity on your accounts, Onedox is almost like having your own personal assistant – all for free!
How easy is Onedox to use?
It's really simple! When you initially sign up for a free Onedox account you are given the opportunity to link your household bill accounts. Simply select the type of bill you would like to track, choose the provider you are currently with and then link the account with your provider's login details.
Once linked, your accounts will then start to show up in the Onedox dashboard which again is really easy to navigate.
No more hunting for letters or emails of bills you think you've received; Onedox will sort and organise them for you all in one convenient place for you to retrieve whenever needed.
Will my account details be safe?
This is always a worry (well it is for me) when using a new service but with Onedox you can be safe in the knowledge that there are several layers of security in place to protect your data.
This includes electronic surveillance and 24×7 protection for the Amazon Web Services data centres where the Onedox customer data is stored.
How will Onedox save me money?
Now this is the clever part!
Another really useful part of the service is the Onedox tariff alerts. They regularly check your bills and usage against available deals from other suppliers and tell you when you can save.
Whether you're paying more than you should for your energy or your mobile contact isn't suited to your needs, Onedox are able to identify an area where you can potentially switch supplier and reduce your bill.
If this happens they will alert you by email and if you want to switch, they will help you through the process and save you a shed load on cash!
Final thoughts
After playing around with Onedox for a while I really believe it's an extremely useful service to keep on top of your bills, especially if you tend to not be the most organised.
Not only is it free to use but it comes with the added bonus that it'll work out out and highlight bills where you could be saving money, I would definitely recommend giving it a go.
My only hope is that they will add the facility to include insurance, water and council tax bills as this would definitely then give you the power to completely track everything!
::
How do you manage and track your household bills?
Collaborative Post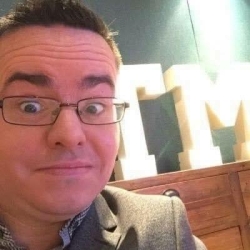 Latest posts by Ricky Willis
(see all)