Christmas is well and truly over.
But, instead of throwing your Christmas tree after 12th Night, why not upcycle it and potentially make and save a few quid in the process.
When should you take your Christmas tree down?
There is a superstition that you should take your Christmas tree and decorations down before the 12th night.
The 12th Night is on 5th January.
If you keep your decorations up beyond this date, it's meant to be bad luck (and, apparently, you then have to keep your decorations up all year round!!)
It's not just about getting bad luck in your home; it's about safety too.
A dry tree is a much bigger fire risk than a watered tree. After your tree has seen the best days of Christmas it dries out and will catch fire that much quicker.
As a way to save cash on your electricity bill (and to prevent fires), please do make sure to turn your Christmas lights off when you go out or overnight.
Upcycle Your Old Christmas Tree
But don't let potential fire hazards worry you.
Instead of dumping your tree in the recycling, or taking it to the tip, why not upcycle your Christmas tree?
By making use of what could have been rubbish, you'll be able to make something new.
You could then go on to be financially better off:
use it in your home (saving you buying something)
gift it next Christmas (saving you having to spend money)
sell your crafts on Etsy or at a craft fair (making you money back)
So what could you make?
Related: 7 Ways to Make Money Recycling Your Stuff
A Christmas tree, Christmas tree ornament
It might take a bit of time with a hand saw, but it's a very simple way to make some new tree ornaments.
Just a slice of a thinner part of the tree stump and add a bit of ribbon. It can give a great rustic addition to your tree for next year.

£10 BONUS OFFER: Earn easy cash by watching videos, playing games, and entering surveys.

Get a £10 sign up bonus when you join today.

Join Swagbucks here >>
Rudolph the Red Nose Christmas Tree
Rudolph the Red Nose Reindeer really does have a shiny nose!
I love this idea and it would look lovely in the garden over the festive period.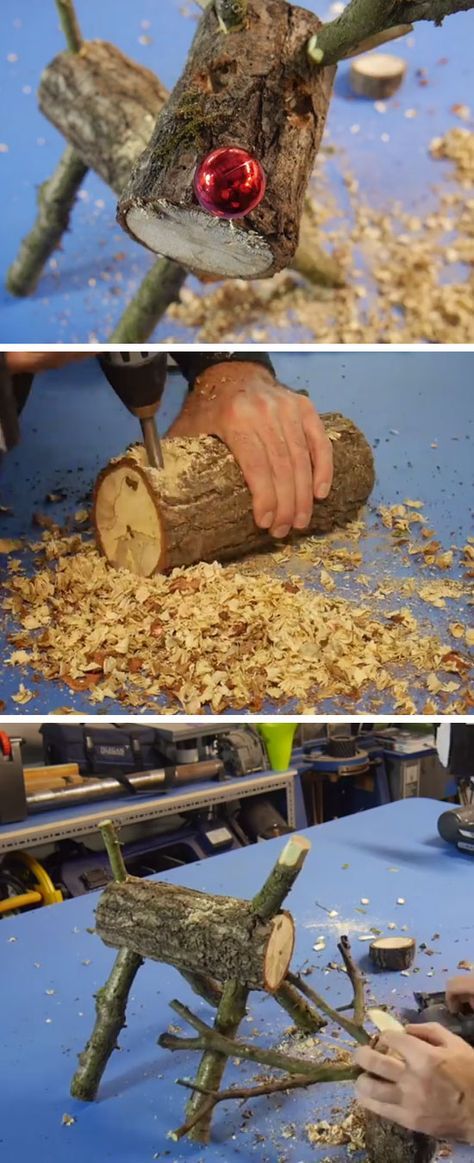 This reindeer is awesome and you can see how they put one together in this video!
Christmas tree didgeridoo
Fancy yourself as a dab hand with wood and are musical too? Then a didgeridoo made from your old Christmas tree is for you!
It's going to take a fair bit of work as each piece needs to be cut up, drilled and glued back together again. However, the end result is impressive!
And once you've built your new musical instrument, can you get it to play as well?
Christmas tree bees nest
If you love your garden or want to encourage more natural wildlife then get a bees nest.
However, instead of buying an expensive one from a garden centre, repurpose your old Christmas tree. If your tree trunk isn't massive, it's just as easy to bunch together smaller twigs and make an insect nest.
Christmas tree snowman (and family)
These snow men are massive and you're not likely able to make them quite a big with the stump of your Christmas tree, but it'd be easy to make some smaller ones.
If you've got a tree stump hanging about, you could also give these larger sized ones a go too.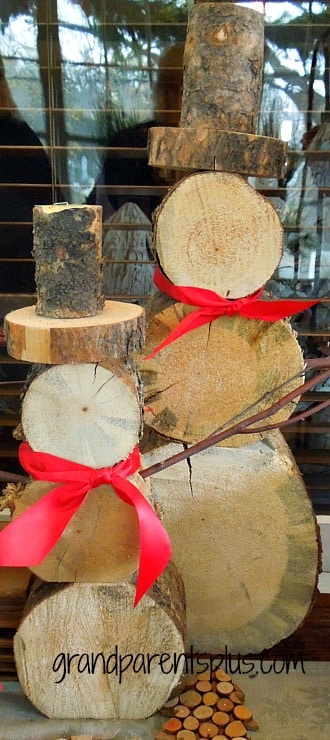 Christmas tree candle holder
Very easy to make and they look great as a centrepiece on any Christmas dinner table.
These would also make perfect gifts, with the addition of some festive tea light candles.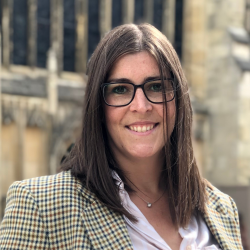 Latest posts by Naomi Willis
(see all)