Last week I wrote a blog detailing our struggle trying to survive on £6.20. With hardly any food in the cupboards and a handful of nappies for our one year old little girl, payday was still a week away.
Well, payday came and we just about made it. But what now?
Since publishing the blog last week, it's had over 2,500 views. This is phenomenal when compared to my other posts which have received a maximum of 50-75 views. The main reason for this was because of Mumsnet, who featured the post as their 'blog of the day' which I will be forever grateful for.
On top of this, the post has received over 40 comments of support and advice. I have also received emails, tweets, phone calls from some wonderful caring people – you know who you are.
Having now had a few days to chew over the predicament we are in, assess our current situation and look to the future, we now need to make positive changes to allow us not to be in this position again.
The first thing we are going to do is have a really close look at our finances. We have built up a lot of debt over the last few years and, if I am honest, been in denial.
These are not even debts from expensive holidays or gifts. These are debts from having to borrow to survive; to eat, to replace the fridge when it broke down, the washing machine when it sprung a leak and to keep a roof over our heads.
I seriously want to start making a change and get off of this Ferris Wheel of struggle.
Food-wise, we haven't got much a budget again but I have already got some great cheap recipe ideas off of 'A Girl Called Jack' (we had falafel the other night which were yummy) and I have also joined the MoneySavingExpert forum which I intend to utilise fully.
Well, that is where we are at the moment. I've got my birthday coming up this weekend and Daniella's birthday the week after. She is so excited at being 9 years old.
In regards to presents, I will be happy with a homemade card from the children although I think Daniella is expecting a lot more than that!
It's not going to be easy, especially this time of year when we have birthdays and Christmas on the horizon but I didn't expect it to be.
If you have cost-effective recipes or ideas on what I can do for Daniella's birthday, please leave a comment below or email me at ricky@skintdad.co.uk, any advice will be well received.
I know it is a long road we are going to have to travel to get out of this situation but, as I have said previously, I am determined to make a better life for us.
---
Read next: It's My Party and I Can Change If I Want To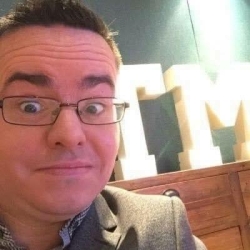 Latest posts by Ricky Willis
(see all)