Having the right type of insurance for the right situation is vital. If you were travelling abroad you would take out suitable travel insurance. Good cover would make sure that flight cancellations, lost luggage and theft would be compensated financially. If the worst happened and you had an accident and were left with huge hospital bills then the correct policy would take care of this burden too.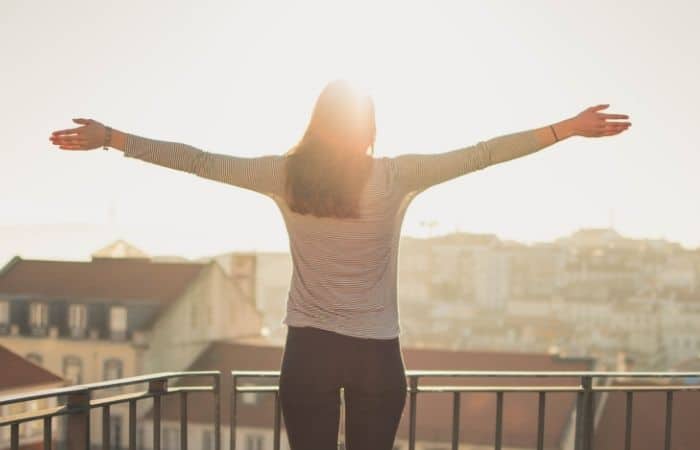 £10 BONUS OFFER: Earn easy cash by watching videos, playing games, and entering surveys.

Get a £10 sign up bonus when you join today.

Join Swagbucks here >>
While people know the importance of insuring their vehicle, property and foreign holidays they don't always think about covering themselves. Your health is the most important thing you have and all the exercise and diets in the world won't help if disaster strikes.
What is life insurance?
Life insurance is a way to financially protect your family in the event of your death. It is different to other insurances as it is the one where the policyholder will usually not see any benefits to themselves as opposed to car theft or burglary. Consulting a licensed insurance broker is a must to guarantee against bogus companies. There is sometimes confusion between life insurance and life assurance. In fact there are a few different types of life insurance.
What are the different types of life insurance?
Firstly, the difference between life insurance and assurance is that one covers the policyholder for a set term whereas life assurance covers the entire lifespan. The reason they have different names is in the short term version you are insured against your death for a certain period of time. Because everyone dies at some point the other version is called life assurance because you are undoubtedly assured to die. As depressing as that may sound there are very good reasons to take out life insurance in one form or another.
Life assurance comes in different forms too
Life assurance (sometimes known as permanent life insurance) can come as whole insurance, universal life insurance, survivorship life insurance and burial insurance.
Burial insurance is exactly what it sounds like and is a smaller policy that covers the whole of the life of the holder. The beneficiary receives a small financial amount at the time of the death and is recommended for people wanting to cover the costs of their own burial and so avoid putting financial pressure on their loved ones. This type of policy requires much less investment and the payout is thus much smaller.
Whole life and universal life have different financial benefits and can be index linked or pay out dividends during the policy's lifespan. They will have higher monthly premiums than burial insurance but the death benefits are far higher.
Survivorship life insurance is generally used by married couples to cover themselves. Once the second of the couple passes away the policy will pay out to the named beneficiaries. It is a fairly new type of insurance that appeared during the 1980s. One benefit is that it stops a spouse being burdened with inheritance tax debts after their partner dies.
How could it affect your family?
When you pass on you could leave behind problems that need to be dealt with by your family. Life insurance can help to cover this burden. Funerals cost money and this is one area that life insurance helps cover but it can do much more. It can take care of medical bills, leave loved ones in a healthy financial position and in certain policies allow for withdrawal of cash while you are still alive. Life insurance can give peace of mind to your partner in a world that grows more expensive every year.
Some policies may also offer a guaranteed income. If your death means the main household income has now disappeared then the right life policy may present your beneficiaries with a regular payout. This is not with all policies but by selecting the right one you could provide your partner or other loved ones with money to pay rent, education fees and other regular expenses.
What mistakes do people make when looking for life insurance?
One of the biggest mistakes people make is taking too long to start life cover. The monthly premiums on life insurance will depend on your own personal health and age. The older you are and the more health problems you have the more costly your insurance will be. Of course the other problem with waiting to take out insurance is that you might pass away leaving your family without any financial help.
Other areas to be wary of are not shopping around for the best deals and cover, getting the wrong amount of coverage and choosing the wrong type of life insurance.
If you are a healthy non smoker then it makes more sense to take out a 20 year life term policy at a very low monthly payment instead of taking out expensive permanent life cover. You can always switch over to life assurance or permanent cover after the term insurance ends. Visiting discountlifecover.co.uk can help you to choose the right policy for you and your beneficiaries.
You should review your policy every few years to make sure that it is still suitable. Be aware of problems that might occur if you name your estate as the beneficiary or even a minor. If you named your son as the beneficiary and you passed away while he was a minor then there will have to be a court appointed guardian and that will cost both time and money.
One common mistake people make is not telling anyone about the policy. It is perhaps understandable to keep financial details private but if no one knows you had life cover then they can't make a claim.
Summary
Life insurance or life assurance is very important not just for your own peace of mind but to let your loved ones and family know they will be taken care of when you pass. Although most people don't want to dwell on this inevitability it isn't something that can be overlooked. After all you wouldn't consider driving an uninsured car so why would you consider leaving financial problems behind by not having adequate life insurance.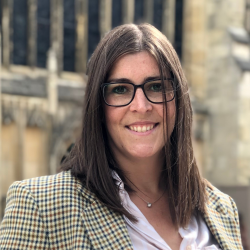 Latest posts by Naomi Willis
(see all)