The smartphone market in the UK is a growing but constantly changing entity, and one that produced some interesting figures in 2016.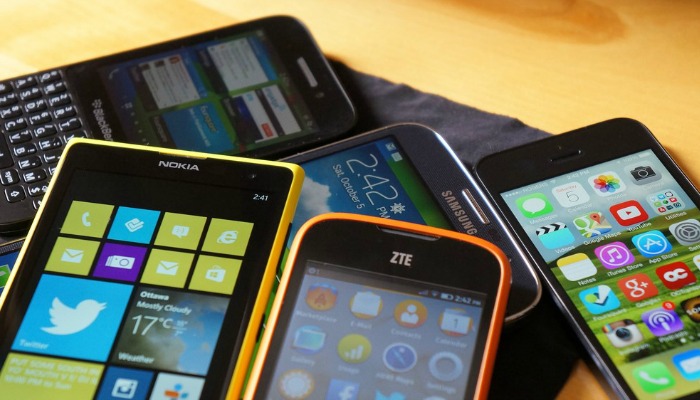 £10 BONUS OFFER: Earn easy cash by watching videos, playing games, and entering surveys.

Get a £10 sign up bonus when you join today.

Join Swagbucks here >>
The three months ending in September saw incremental increases for Android and iPhone sales, for example, which continued a trend that ran throughout the previous year.
Conversely, the sales of Windows phones declined considerably during the same period, however, with the market share for Microsoft falling from 9.8% to 3.6%.
Interestingly, we are also seeing a rising demand for feature phones, as customers look to seek out a low-cost alternative to modern smartphones.
With this outlook in mind, here are 10 simple ways in which you can save money when buying a new handset:
Buy Online
This is a rule that applies across all markets, with most brands and retailers now reserving their best deals for online.
As long as you stick to reputable sites, you can benefit from exclusive promotions and prominent discounts online, while also having access to real-time comparison tools.
Trade Your Smartphone
There are a growing number of smartphone retailers that allow you to cash-in your old handset when buying a new device. If you're in the market for a new model like the Galaxy S8, consider trading in your old phone at Mobile Phones Direct.
You'll receive cashback for your current phone which can then be used towards the cost of your new contract.
Need to get rid of your old phone if you're getting a new one? Or maybe you've got a load of old handsets you no longer need. Find out what to do with old mobile phones.
Recycle Your Phone
If your phone is a little older and in a less than ideal condition, you may also want to consider recycling. This allows you to discard an existing handset and upgrade to a new one relatively cheaply while benefiting from giftcards to trade-in deals.
These can then be used to buy a competitively priced mobile, creating a win-win scenario for everyone.
Choose the Right Operating System for Your Needs
This is an interesting one, as smartphones are powered by variable operating systems depending on your choice of handset.
These systems impact everything from available tariffs to the performance of your phones' battery life, so making the right choice (usually between Apple and Android) can help you you to make incremental savings over time.
Choose Your Tariff Wisely
Similarly, it is important that you give a great deal of thought when selecting your new phone's tariff. Not only do handsets come in variable storage sizes (between 32GB and 128GB), for example, but you can also tailor your package to include the necessary amount of minutes, text and data each month.
By choosing tariff to suit your usage, you can save money without incurring the risk of exceeding your monthly allowance.
Buy a Phone Directly from the Manufacturer
For those of you with a love of one particular brand, you should consider buying a unit directly from the manufacturer.
These devices are sold on a SIM-free basis and can be purchased for an upfront fee, but they reduce your monthly outgoings considerably and offer additional advantages in terms of storage, support and your returns policy.
Understand When to Get the Best Deals
Autumn is a busy time in the smartphone market, as this usually sees the release of the handset and OS upgrades from brands such as Apple, Sony and Samsung.
This is the worst time to upgrade your phone, however, as you will be required to enter into a 24-month contract at premium prices. By waiting for three or six months (and shopping around online), you can secure lower prices and less rigid contracts in the process.
Don't Pay for Unnecessary Features
We have already touched on the rising popularity of feature phones, particularly in emerging economies across the globe. This is why a revised version of the Nokia 3310 has been released, as customers are increasingly price-conscious and wary of paying over the odds for smartphone features they simply do not need.
By selecting a handset that reflects your needs, you can save huge amounts from the outset!
Have Your Considered Instalment or Family Plans?
Some operators will offer instalment plans to customers, enabling users to save money at the point of purchase.
These allow you to pay off the value of your device in monthly instalments as part of a two-year deal, while some even override upgrade fees.
Family plans can also reduce your expenditure, as some brands offer discounts for accounts that include multiple users and lines.
Prioritise the Battery Life
Finally, make sure that your selected smartphone offers battery performance that is tailored to suit your tariff and usage.
If not, you'll find that your battery needs recharging more than once every 24 hours, while it may even wear down long before your contract is up.
By prioritising a long and robust battery life, you can achieve true value for money and negate the risk of investing in repairs further down the line.
Latest posts by Skint Dad Contributor
(see all)