Anyone else got an old mobile phone that just sat in the back of their drawer doing nothing? Yep, me too!
We're not the only ones with Brits having some 55 million old mobile phones lying around at home. The average household has 1 – 3 unused mobile phones!
Do you remember how much your phone cost when you first got it? A near fortune, I guess. So, instead of letting them sit there getting dusty, you can make something back.
Here are nine things you can do with your old mobile phone and chargers too.
Sell it
Your mobile phone was worth money when you first got it, and it's still worth money today.
Get a quote to find out how much you can get for your phone.
Even if you choose not to sell it straight away, you can lock in the best price for 21 days.
When it comes to selling, you get same-day payment.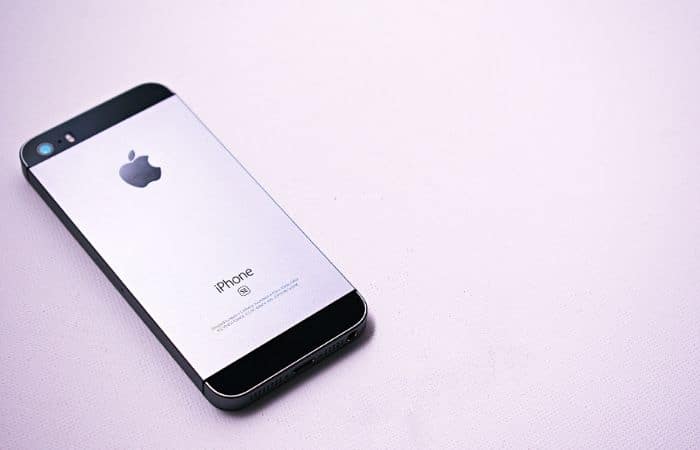 £10 BONUS OFFER: Earn easy cash by watching videos, playing games, and entering surveys.

Get a £10 sign up bonus when you join today.

Join Swagbucks here >>
MusicMagpie is the number 1 mobile recycling scheme who have paid out over £400 million to 6 million happy customers. They even have an "excellent" rating on Trustpilot based on over 100,000 reviews.
You may feel safer selling with a trusted mobile phone recycling scheme than an online marketplace. To be honest, I keep hearing horror stories about selling phones on some marketplaces; the buyer starts a dispute saying the item never arrived, which leaves sellers down a phone and the money.
Instead, sell via a site where you know you'll get the money, or wipe the content and try selling face to face using Facebook marketplace or Gumtree instead.
Planning on getting a new phone? Find out the minimum credit score for a mobile phone contract.
Damaged phone? Yes, you can still sell it!
Even if your phone doesn't turn on or there are lots of scratches, dents or chips, you can still sell your old phone.
You obviously won't get the full price of a pristine phone, so will have a reduced offer. You might look to expect 10-50% of the full working price, depending on how damaged it is.
If the phone has more damage (like it's physically broken or has water damage), you aren't likely to get any cash, but they may still offer to recycle it for you.
Choose "damaged" or "faulty" when you search for the best quote.
Donate old mobile phones to charity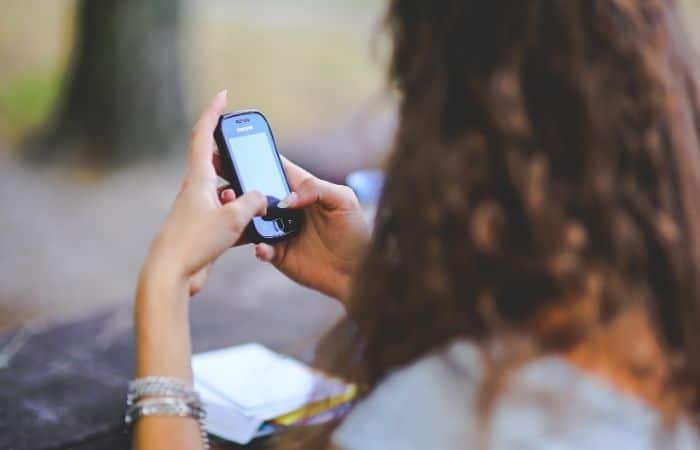 Instead of making money with your mobile phone, you can donate it to charity. Charities will either sell your phone or recycle it to fund their ongoing work.
A fair few charities used to accept donations online, including the British Heart Foundation and Cancer Research, but there are still some who accept your old devices.
Which charities take mobile phones?
Fonebank manages the process and allows you to pick Oxfam, Water Aid or the National Trust. For each of the charities, you can choose to give 100% of the value of your phone to the charity or donate 25%, 50% or 75% and keep the rest yourself. 
Buengo is another option to check. It's an app where you can sell your stuff (including phones) to other app users. Once you've sold an item, the proceeds go to a cause of your choice.
Do charity shops take old mobile phones?
If you don't want to mess around getting an envelope in the post and paying to send it back, you can drop your phone off in a charity shop instead.
A lot of charity shops accept mobile phones. Even if your phone isn't working, many shops can send them to their head office to get them recycled and make money. You will need to check with your favourite store to see if they have the option to do this.
Sell it on the high street
If you want to avoid selling your phone online, you can try selling your old phone on the high street.
Once you've checked online for the best price, it may be worth checking to see if you could get extra from the high street game and tech exchange shop Cex. It doesn't hurt to check. Your phone will need to be in good working condition and up to date. You will usually need to have the original box too.
Cash Converters are another option, but they will give you peanuts. You can work out how much the offer would be: check how much they sell for on eBay, then half it. That's basically how they work out how much to pay you. (In desperate times, this is how we've sold stuff, as you can get the cash quickly, but it's better to hold out for more money and using a paid recycling service.)
Keep it as an investors items (then sell it)
I had a clear out of my kid's toy box the other day and found an old Nokia 3310 (remember the ones you could drop down the stairs, and they'd still work?). Those old brick phones still sell on eBay nowadays, as there aren't so many of them around.
It was 20-odd years since that old model was released, and it's now retro and turning into a collector's item. As more time moves on, that phone in your hand today may be worth more in the future (if you hold onto it long enough).
Is it worth trying? 
Are old mobile phones worth anything?
As long as your retro mobile phone is in good condition, it can still be worth something. The more popular a phone is, you may find it's less valuable, as there are loads still out there.
However, if you've got an old phone that wasn't made as much, you could make a fair bit of money.
Give it away to anyone
Another option is to give your phone away. Use sites like Freecycle or Freegle to advertise your old device, and someone would love to take it off your hands. They would need to come to your home (or meet in an agreed place) and collect for free.
Maybe they want a battered phone for work, or they fancy having a tinker with a broken device. Whatever they want it for, if you want to get rid of your phone, it's an option.
Repurpose your phone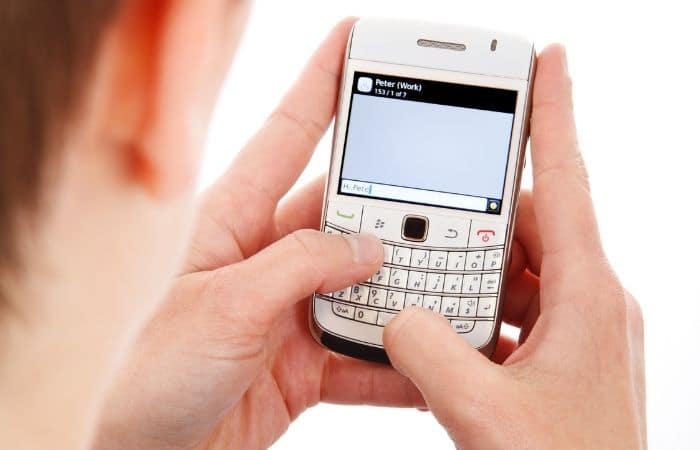 Could you use your phone for a different reason? If you or someone you know who is clever with electronics, could they take it apart and hack or modify it to use in an alternative way?
Even if you don't want to tamper with it, you could use the phone as a backup alarm clock on your bedside table, use it as a standalone torch in a dark cupboard, or why not use your old phone as a dedicated camera.
It's your backup
Get a free SIM card and keep the phone purposefully in a drawer. This isn't the same as leaving it to go dusty, but you're keeping it on purpose. What would happen if your current phone broke or you damaged it? Even if you have insurance, you'd normally need to send it off to be repaired. Can you do without a phone for a few days?
With an activated SIM and an old charged phone on standby, you won't have any downtime when you're on the go (or need to keep up with Candy Crush)!
Gift it
When my daughter first started asking for a phone (from around ten years old), I didn't want to pay for a device that I worried she'd lose or break. After a lot of nagging, I gave in but chose to give her one of our old phones. It saved us a LOT of money and let her have a cheaper device to get used to.
There is no reason why you couldn't gift an old phone to anyone else. Maybe an older family member? You could add some personal photos and even set up contacts ahead of time for someone who isn't phone savvy.
Trade it in
When your current phone contract expires, many networks offer to discount the price on a new device if you trade in your old one.
It's worth checking what they'd offer you versus selling your phone to a specialised company.
Recycle your phone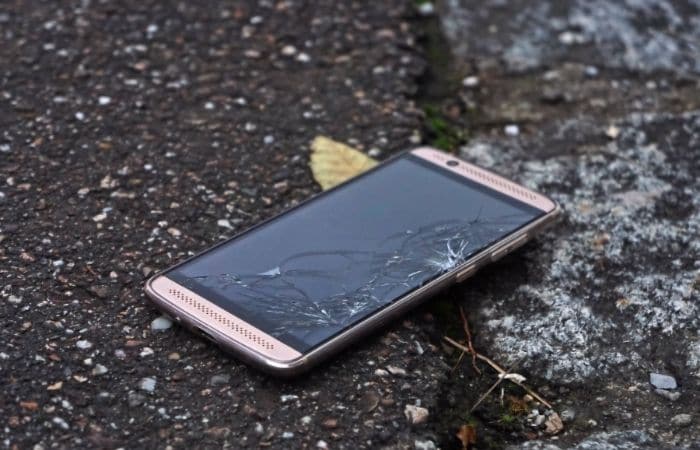 If there is nothing else you fancy doing, and you just want to get rid of your old phone, you can have it recycled. Under the WEEE Directive, electronics retailers have an environmental responsibility to recycle or dispose of electrical items.
Shops like Carphone Warehouse and Currys will collect your phone in the store. Your local council may also offer doorstep collections alongside your usual recycling bin collections.
What happens to phones you get rid of?
You may free up some space by getting rid of your old mobile phone, but what happens to it after it's gone?
If the phone is in good working order and is relatively new, it may be resold somewhere in the UK.
For phones that are older and not worth as much, they are usually shipped abroad to places like South America, Africa, the Middle East, or the Far East to be used again. Or, it will be broken down and sold off as parts. Anything else will be disposed of safely.
How to dispose of old mobile phones
You should never throw your old mobile phone away in your usual rubbish. Phones contain harmful substances and a battery which are bad for the environment.
At the very least, sell it to a mobile phone recycling company or donate it, and they will strip the phone from harmful substances.
What should you do before you sell or recycle your old mobile phones?
After a few years of use, your phone will be full of data about you. Be sure to delete everything from the phone.
You will want to ensure you've backed up stuff you've bought or things that are sentimental to you, like songs or films you've downloaded or photos you've taken.
You can either do this on the cloud or an SD card. Also, make sure you remove your SIM card.
When everything is backed up, you don't need to delete one contact or photo at a time but can do a full factory reset from within the phone's settings.
What to do with old phones and chargers
You get a new charger with every phone and usually need to buy a new one when the blooming thing snaps at the bottom. If you've got a drawer full of chargers, here are ways to get rid of them while being considerate of the environment:
Recycle them in a store – under the WEEE Directive, electronics retailers will be able to recycle them for you. Drop them off in the store.
Pass them onto a recycling cafe – a recycling cafe takes old tech and repairs it for the community. They may well want your old chargers too.
Donate to charity – if your charger is still working, donate it to charity as a spare.
Give them away – advertise your charger (whether it works or not) on Freecycle, as one person's rubbish is another person's treasure.
So, whatever you want to do with old mobile phones and chargers, there are plenty of ways to declutter and even make money too.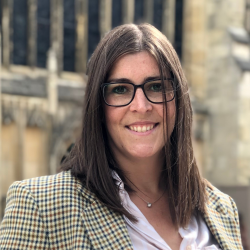 Latest posts by Naomi Willis
(see all)