Amazon Prime Day starts on 15 July 2019. Instead of panic buying, use these hacks to pay less, find the best offers and make the most of the sale.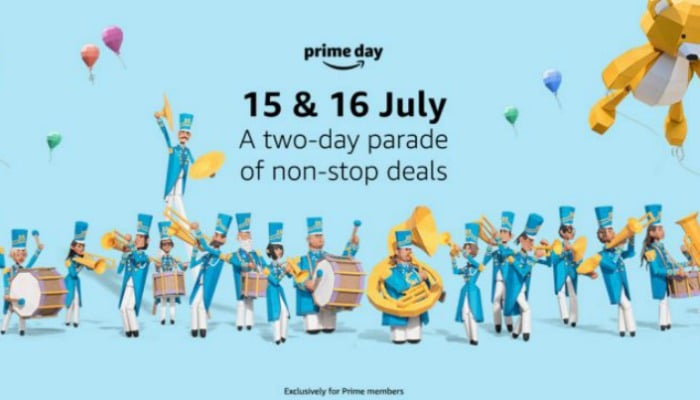 £10 BONUS OFFER: Earn easy cash by watching videos, playing games, and entering surveys.

Get a £10 sign up bonus when you join today.

Join Swagbucks here >>
The Black Friday, Cyber Monday, Boxing Day sales all make bargain-hunting shoppers go a little crazy. Now there needs to be a new day added to the shopping calendar; Amazon Prime Day.
It's been going for a few years, and each year seems to get a little bigger.
Starting Monday 15 July 2019 at midnight, there will be thousands of awesome offers and deals across all departments on Amazon. The sale is lasting for two days, and new deals get released every 5 minutes!
They are calling it a "two-day parade of non-stop deals"!
Only issue – you must be an Amazon Prime member – it's free to join for the first 30 days.
7 hacks to get the best deals on Amazon Prime Day 2019
So, now you're a member, how are you going to make sure you get the most of the sale?
Well, take a look at these easy hacks to save you money.
1. Find out the deals early
It can be very easy to fall into the trap of impulse buying. You think you've seen a great deal, so you snap it up.
Here you can see all the deals that will be on offer 24 hours in advance of them starting. From 6 pm on 14th July, you'll get a chance to work out if the reviews are ok and if you're happy to pay the sale price they've asked.
There is also a sneak peek at some of the deals that are going to be released first.
2. Check the price
Use the tool CamelCamelCamel to check previous prices for Amazon products.
Although it's on sale, they are using Amazon Prime Day as a hyped up way to shift their stock fast.
That doesn't mean it's going to be sold at the lowest price ever, so do a little research before you head to the checkout, so you know if you're getting a bargain or not.
3. Get free Amazon credit
Change the way you pay with Amazon, and you'll get things even cheaper! If you buy an Amazon gift card, you get an extra £5 when you Top Up £80 or more. It really is that simple.
The credit is automatically added to your Amazon Gift Card balance.
If you know you spend a certain amount each month (perhaps on grocery shopping, yes you can do that now too!) or you'll be making a big purchase then it'd be silly not to get an extra £5 for free!
Or, why not get Amazon voucher for free?! There are loads of way to get free Amazon gift cards listed here.
4. Use Amazon Prime Day tools
You may think yourself a sleuth for finding deals, but Amazon is trying to help you out. They've created a couple of tools to make finding bargains easier.
Set up Amazon Assistant on your desktop so you can watch deals and get price comparisons and download the Amazon app to get notifications on deals the deals you don't want to miss.
Skint Dad has it's own Amazon Prime Day deals tool too so be sure to take a look.
Related: Have you seen their other tool Dash Buttons?
5. Sold out? All is not lost
Amazon Prime Day is all about selling what they've got left, so if it sells out, then that's it.
However, should someone decide to cancel their order and the item becomes available again you may get your chance to buy.
At the bottom of the product page click "Join Waitlist" and you'll be notified if additional items become available.
6. Get rewarded (if you can be patient)
If you don't need your item the next day, opt for no-rush delivery. It will mean getting your order delivered in 3-5 business days (which isn't really that long to be honest!)
In exchange for your patience, Prime members can earn rewards to redeem against your future purchases.
The rewards can be used for a variety of things including buying eBooks, Amazon Video, groceries and daily essentials on Prime Pantry…plus more!
7. Don't buy it!
A deal is a deal only if you need it.
Separate your wants from your needs and don't go to the check out if you can't afford it.
Have a think about things you may really need for you, your home, or an upcoming birthday/Christmas presents. Make a list early and if it pops up in the Amazon sale then you've got a bargain. If not, just save your cash.
Remember, you do need to be an Amazon Prime member to get access to the bargains. You're able to sign up for a free 30 day trial ahead of the sale and can then take advantage of all the deals.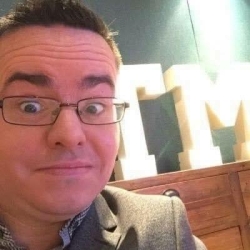 Latest posts by Ricky Willis
(see all)