Amazon Grocery claim they sell food and everyday essentials for less than the big supermarkets in the UK, even big brand names, saving you up to 25%!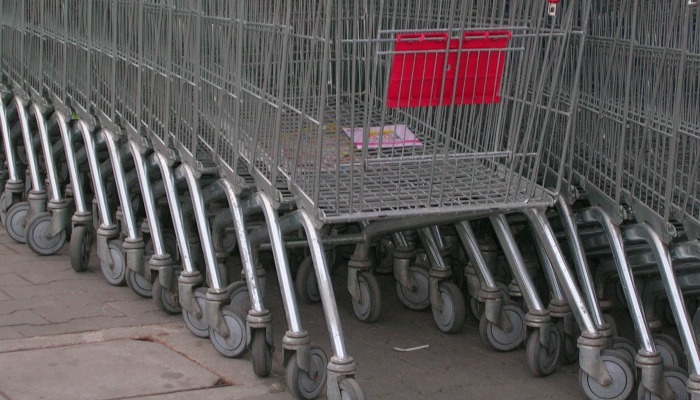 £10 BONUS OFFER: Earn easy cash by watching videos, playing games, and entering surveys.

Get a £10 sign up bonus when you join today.

Join Swagbucks here >>
Doing the weekly shop is one of those areas where most of us always look to save more money. As we all know, it can take time and effort to find bargains that'll make the most of your budget.
But what if there was somewhere that you could buy all of your everyday essentials for less than the big supermarkets…even big brand names?
Sounds really good, right?
This is the claim behind Amazon's recent move into the grocery market!
Amazon food and groceries
There are actually a few different options when it comes to ordering groceries from Amazon and some of the offers can see you get a decent discount.
Here's a look at how the Amazon grocery service works and whether it's likely to be a better bet than the supermarkets.
Amazon Grocery
Using Amazon Grocery you can add pretty much anything you can find at the supermarket to your online basket.
This includes things like baby food, toilet roll, beers, wine and spirits, cereals, dairy and chilled food, frozen foods, herbs and spices, cleaning products, meats, rice and pasta, tinned sauces, sweets, jarred food and more! They do have a massive range of more specialist foods like gluten free, sugar free, organic food and vegan too.
If you compare it to an online shop then you may see some savings if you usually buy branded goods. It really depends on what you usually buy (branded or non-branded) as to whether you'll see a difference. You might miss out on loyalty card points, depending on where you usually shop.
They do however run loads of special offers with savings of 35% (or more in some cases). The markdown on the prices are on a range of hundreds grocery and food items.
It'd be a really good idea to use Grocery to get all bulky and store cupboard items. Then you don't need to worry about lugging it all back from the supermarket (especially as you could save more too!)
Amazon Pantry discount vouchers
Rather than just buying food, pet food and toiletries straight off, make sure you add Amazon Pantry vouchers to your basket to get a further 25% off.

Amazon Subscribe and Save
For extra savings, sign up to subscribe and save to cut the costs even more – saving 30% on prices!
Rather than using Pantry, you can usually get a bigger discount and overall saving.
Amazon vouchers
Amazon vouchers can be used on foods, drinks, pet foods, office supplies, beauty, baby and more!
To use the vouchers, you need to select the ones you want to use (they're all listed here) and then the discount will be automatically applied at the checkout.
Have you read this: Where to Find Printable Coupons (UK) to Save Money on Your Food Shop
Amazon Fresh
Amazon Fresh allows you to get a weekly shop plus specialities from local shops and markets.
You can choose to have your food delivered in one-hour slots, including same day. The bad news is that it's only available in eligible areas at the moment.
Fresh food will be stocked from Morrisons.
Amazon Pantry – currently paused

Due to increased orders at the beginning of 2020 and during lockdown, Amazon Pantry was put on hold. Watch this space to see if and when it relaunches.
With Amazon Pantry you fill a virtual box with goods for delivery from the store (competitive on pricing – but it's all branded). Prime members can shop for groceries and household products in everyday package sizes.
You then have the box delivered to your doorstep for a fee of £2.99 for the first box and 99p for each additional box in the same order.
Amazon Pantry free delivery – buy 4 eligible items you get free delivery (ends 31/01/17).
What's good about Amazon Grocery?
As with the supermarkets, you can order pretty much everything you want online and get it delivered to your door.
Amazon Fresh takes the convenience a step further though. It gives you the ability to choose one hour time slots and this can even be the same day if you order early enough. Same day delivery isn't something the supermarkets offer, although Sainsburys are trialling this in some areas.
The range of food, toiletries and household items is in line with the supermarkets. However, there is one key difference: you've got the opportunity to add items from independent butchers, fishmongers and bakers to your shop with just the click of a mouse.
Altogether, there are around 130,000 products available, which is a far wider range than most supermarkets.
If you don't want fresh items, Amazon Pantry has a lot of store cupboard and grocery essentials. This isn't as broad as the Fresh range of groceries but it means you no longer have to order in bulk quantities to pay staples through Amazon.
How do the prices stack up?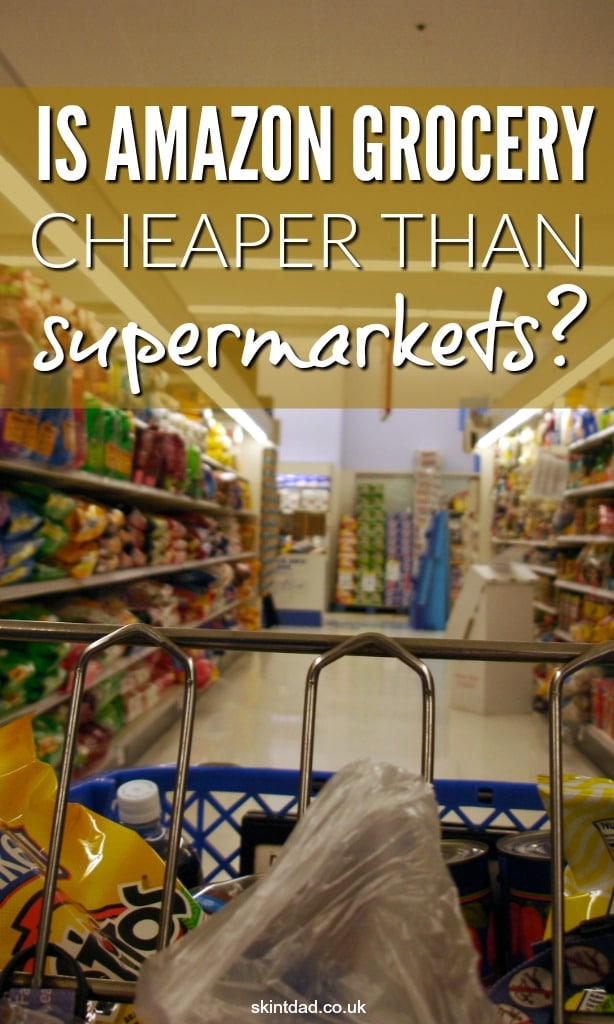 Generally, the prices are a little bit cheaper than the leading supermarkets. So there is potential to save if you currently shop at the likes of Tesco, Sainsburys, Morrisons or Asda.
When the Amazon Fresh service first launched, Retail Week estimated that its prices were 17% lower than Tesco and Morrisons and 31% cheaper than Ocado.
It's harder to compare prices with Aldi and Lidl. As the figures are based on the cost of branded products, which they don't sell, but it's expected that Amazon Fresh will be a bit more expensive for the same type of products.
Amazon have cut a deal with Morrisons, which means that they sell a number of their products and these can sometimes be cheaper through Amazon Fresh! Crazy huh?!
It is usually more worthwhile to use subscribe and save to get a bigger discount.
Delivery costs
This is where Amazon Grocery starts to let itself down, but only slightly. It is not always a cheap option when it comes to getting your items delivered.
The deal breaker for many people will be the fact that you need to be an Amazon Prime member to use the Grocery and Fresh services.
However, you can get a FREE trial. This was you can try it out and see if you'll get on with using it for no extra cost. With Prime you'll also get access to Amazon Prime Video, one day delivery, unlimited photo storage, access to their eBooks and audio.
You can get free same-day delivery with Amazon Fresh – making it an excellent deal (and cheaper than if you shopped with Morrisons directly).
You used to have to pay £6.99 per month on top of your Prime membership fee for the Fresh service. That gave you access to unlimited deliveries on orders over £40. That meant you were looking at £83.88 in annual delivery charges and a total cost of over £162 per year when everything is factored in.
Having changed the delivery charge, it's made Amazon really cheap to shop for food.
If your order doesn't come to £40, delivery charges of £4 will come into play as well so the costs could rack up quite quickly!
Amazon Grocery UK – is it worth it?
Prices fluctuate but there seems to be some potential for cutting the cost of your shopping basket with the Amazon Fresh service.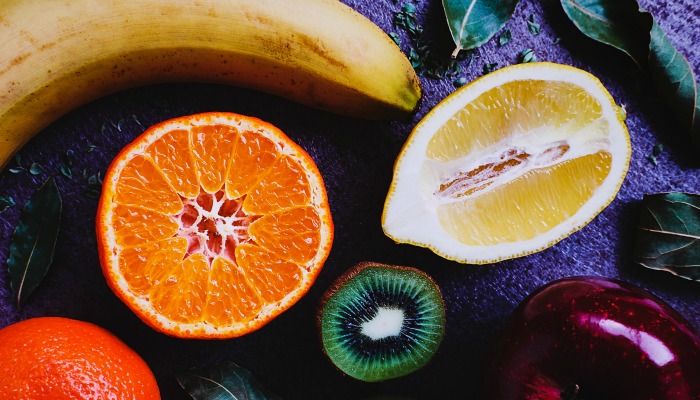 The downside used to be that you had to pay delivery costs which were more expensive than all other supermarkets. However, Amazon Fresh is now free for orders over £40.
A lot will come down to what you typically buy and how these prices measure up against the supermarkets. If you're just buying supermarket own brands, you will be better off sticking with the supermarkets, although the Amazon basics range may also balance out costs.
If you like the idea of being able to shop independently, Amazon Fresh may be more appealing and cost effective to you. Especially if independent shops aren't conveniently located and you'd have to spend on petrol to get these same items elsewhere.
The other thing to consider is how much you pay on your average weekly shop. If you won't spend £40 each time, you'll be hit with delivery charge for Amazon Fresh orders on top.
If you're curious about the range of products and the level of service you can expect, Prime members can get a free 30 day trial of Amazon Fresh to test things out. Just make sure that you don't get roped into the monthly fee once this is done!
---
Read next: Is Amazon Prime Worth It?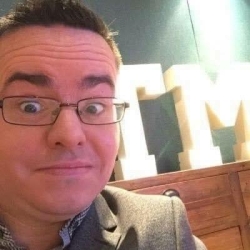 Latest posts by Ricky Willis
(see all)