If you are between jobs and home life or are new to the UK, you might find you need to open a bank account but are limited on the ID you have.
Here are some options for you.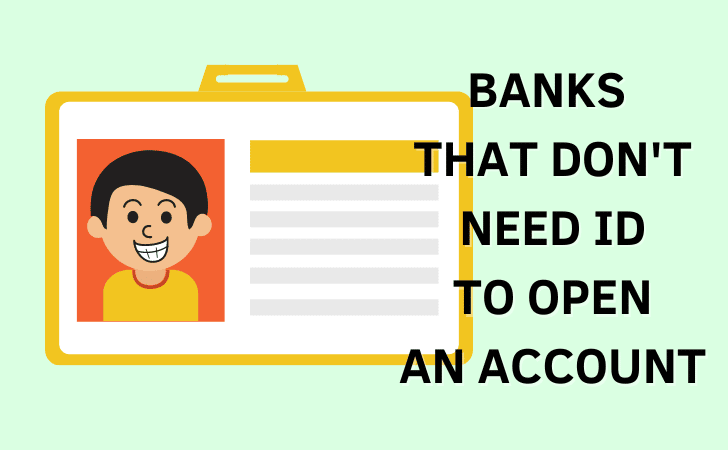 £10 BONUS OFFER: Earn easy cash by watching videos, playing games, and entering surveys.

Get a £10 sign up bonus when you join today.

Join Swagbucks here >>
Why would I need a bank account without ID?
It could be as simple as you don't have any paperwork. Perhaps you've recently moved and lost everything in the process.
Or, maybe you've just never got around to applying for a passport (cause, seriously, they are so expensive!)
You could be new to the country and don't yet have a permanent address. Perhaps you're an exchange student in the UK for a couple of years, or you might find you are homeless or a legal immigrant awaiting paperwork. There are still options for you to open a basic bank account.
International students may want to open a student account, which is available to allow eligible deposits such as international transfers – money being sent to you from family abroad. Beware of any charges involved when you send or receive money. Your valid passport and student visa should be sufficient ID to open a bank account. You can send money and set up standing orders with most online bank accounts.
Online banking and e-money accounts
e-banking and online banking accounts are quick and easy to open and can be done using your phone. These digital-only banks don't have any physical branches and are known as 'challenger' banks. Within ten minutes, you can receive your sort code and account number and manage your money.
Some of the most popular digital online banks include:
Monese
You need to give your email, phone number and photo ID when you first sign up. They then take a video of you to confirm your identity. You don't need an ID to prove your address.
There are no credit checks carried out, there are no fees on a standard account, and you can start using it straight away.
Revolut
Create an account with Revolut using our link here, and they'll give you 3 months of Revolut Premium for free.
You don't need proof of address to verify your ID. Acceptable forms of ID include a valid passport, current visa or a driving licence. You can access your Revolut account on your phone and start sending and receiving money straight away. You can add the account to Apple/Google Pay immediately, although a physical card can take nine working days to arrive.
It only takes a few minutes to open an account, and there are no monthly fees to use a standard account.
Suits Me
Open an online account in just ten minutes. No proof of address required or credit checks. You can then manage your money online like a traditional bank account.
Monzo
You need to be over 16, live in the UK and provide address documents and one form of ID. You also provide a quick video of yourself on the phone to prove you are the person in the photo ID.
Starling Bank
Similar to Monzo, this digital bank will need an ID and a video.
You'll be asked for ID in the form of a driving licence, passport, UK Residence Card or EU ID Card. You may also be asked for proof of address, such as a utility bill, council tax letter or a statement from another UK bank. If you can, it is always handy to have a couple of types of address verification handy. You will need to provide a video selfie from your phone and go through a soft credit check.
---
Most offer a basic bank account which you operate entirely from your phone. You can still have your salary paid into this sort of account and have direct debits going out.
What documents would I normally need to open a bank account?
You need to show a certain set of documents to a bank so they can make sure you are who you say you are and to prevent fraud and money laundering. Which makes sense because, when you think about it, would you want someone else opening a bank account in your name?
A passport or a UK driving licence is usually one of the first things a bank will ask for as it is a government-issued photo ID.
Many banks also ask for utility bills to prove where you live. You can also use an HMRC tax notification, council tax bill, or benefits letter to open a cash account.
For children under 18, many banks accept birth certificates.
Showing proof of address opens up more options for the type of savings accounts you want with a UK bank account and may allow you to have a debit card or to use your current account online.
What high street banks could help me?
Most high street banks have similar ID requirements.
HSBC, Lloyds and TSB are among some high street banks where you could open a bank account with no or minimal paperwork.
Here are the best options:
HSBC
HSBC ask for the usual ID but can expand requirements for proof of address for things like a utility bill.
If you are experiencing housing or homelessness issues, you can open an account in certain branches.
For a No Fixed Address account, you need to get a referral from a local charity first.
Although, if you do have an address, speak to them about a no ID bank account.
Lloyds
Lloyds ask for the usual list of ID and address.
However, to help people who have difficulty accessing banking, contact your local branch to ask for assistance in opening an account if you cannot show proof as they ask.
Barclays
With Barclays, they usually ask for two documents: one to prove your identity and another to prove your address (you can't use the same document twice).
They accept letters from HMRC or benefit letters if you don't have a photo ID.
If you have a parent or guardian who banks with them, they will accept a letter by way of an introduction.
If you don't have the ID, they ask you to call them to discuss other options on 0345 7345 345.
Metro
If you have no photo ID, they will accept two other forms of ID, including:
Valid older style UK driving licence (no photo)
HMRC documentation (PAYE Coding Notice/Tax Notification/Self-Assessment/Statement of Account/NI contributions bill) issued in the last three months or valid for the current tax year. We can't accept P45 or P60 forms
Notification letter from Benefits Agency/Local Authority confirming your right to benefits (Department for Work and Pensions including Jobcentre Plus, Benefits Agency or Veterans Agency), dated within the last 12 months
They also offer other ideas:
For international students, you need a Valid Passport, a Student Visa (with at least six months remaining), and a letter of acceptance or an introduction from a UK education institution (addressed to Metro Bank, One Southampton Row, London WC1B 5HA).
If you are an asylum seeker, you must show your IND Application Registration Card (ARC) issued by the Home Office along with proof of address and confirmation of Asylum support allowance or other income.
Contact a branch directly for guidance for people in care homes, sheltered accommodations or refugees.
RBS
Again they ask for a photo ID and address proof. However, they will accept a driver's licence for both, so you only need one document.
Natwest
They need ID and proof of address to open an account. They specify that they'll take a driver's licence for both forms of ID, so you only need one document.
Different banks have various options of accounts, credit facilities, and fees for withdrawing money, so do shop around. Some people don't always qualify for certain bank accounts if they have a poor credit record.
When looking for an account, ensure your bank is protected by the Financial Services Compensation, which protects your eligible deposits of up to £85,000.
Prepaid debit cards
Pre-load money onto a payment card and use the card as a normal banking card. Pre-paid cards are not regulated by the Financial Services Compensation Scheme and often have monthly and withdrawal fees.
Friends and family can send you money onto the card so you can withdraw cash at most ATMs. Wise, Cashplus, and Pockit are pre-paid cards you can open online with minimal ID.
What if I don't have photo ID?
Most banks ask for a photo ID so they can verify your identity, and they have a legal obligation you do so.
However, if you don't have something with a picture, like a passport, driving licence or ID card, many banks allow you to use other documents such as
HMRC Tax Notification
Young Scots Card
Blue disabled drivers pass
Benefits entitlement letter
UK Armed Forces ID Card
Home Office Immigration Status Document accompanied by proof of right to reside
Home Office Application Registration Card
Northern Ireland Voters Card
What if I don't have a fixed address?
Homelessness is a massive problem in the UK. If you find you are a homeless citizen, there are still ways you can get an address to use for banking purposes.
It's easier to open an account without a photo ID if you use providers such as Revolut or Monese, as they don't usually ask for address proof.
Some high street banks can help with basic accounts if you visit a branch.
You could set up a proxy address which is a virtual address to where our post is sent. Fees apply, and the service depends on what you can afford. Look online to find a virtual address service provider, or try to speak to your local authority.
If you are experiencing financial difficulties, always speak to Citizens Advice. Take along any paperwork or documents, such as an asylum support allowance or a benefits letter.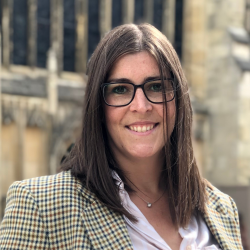 Latest posts by Naomi Willis
(see all)